Table Cricket Takes Wexford by Storm
Table Cricket Lending Scheme
Back in late September Cricket Leinster had a call with the Sports Inclusion Development Officer (SIDO) for Wexford, Tríona Shalloe. From the word go, she was receptive to the idea of not only supporting the pilot of our new lending scheme for table cricket sets, but also in upskilling herself to be able to deliver training. With a limited number of table cricket sets we decided to start this lending scheme in Wexford to begin with. However, in 2021, we will be moving across Leinster to other counties, one by one, to work with the sports partnerships and county councils that we have ongoing cricket programmes in. We will keep you all posted on our progress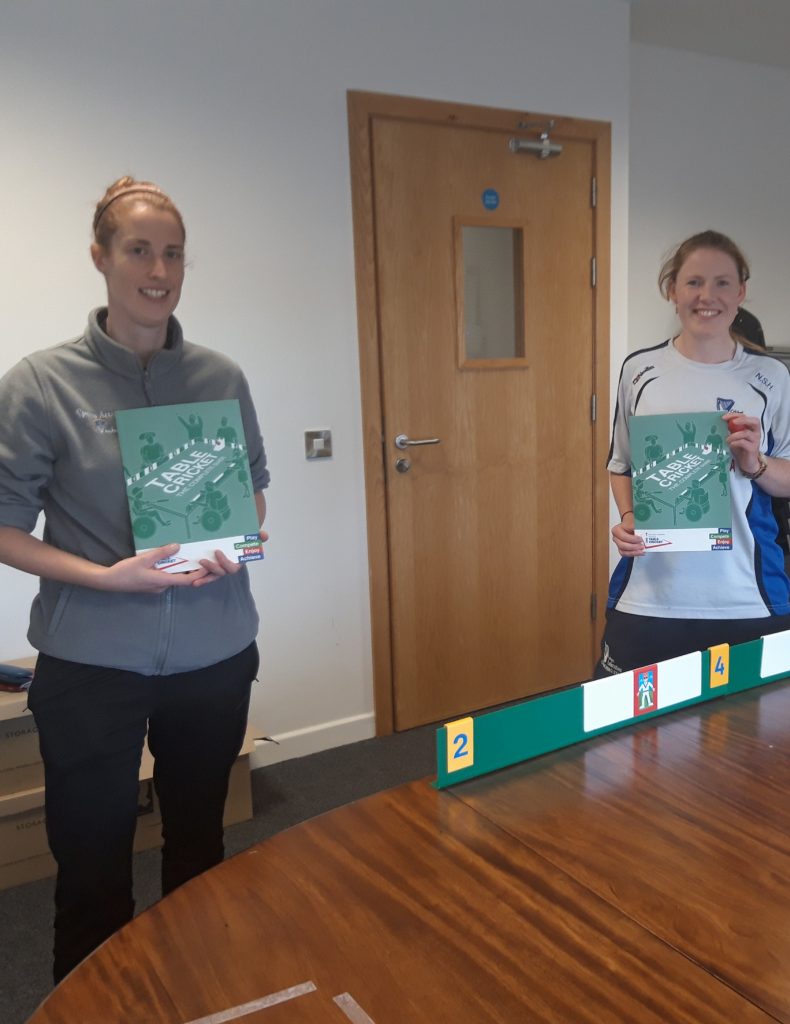 On October 12th we delivered a Table Cricket Leaders Course with Tríona and our own Cricket Development Officer for the Wexford area, Herbie Honohan. Along with this training Cricket Leinster provided them with a number of table cricket sets and information booklets. These sets were acquired in 2019 through the Lord's Taverners Ireland, our charity partners.
| | |
| --- | --- |
| Name of Organisation/School | Area |
| Our Lady of Fatima Special School | Wexford Town |
| Court N.S, Monamolin | Gorey |
| Croi an Tobair ID Residential House, Oylegate | Enniscorthy |
| County Wexford Community Workshop | Enniscorthy |
| Havenview Residential ID rehab Unit, St. John's Hospital | Enniscorthy |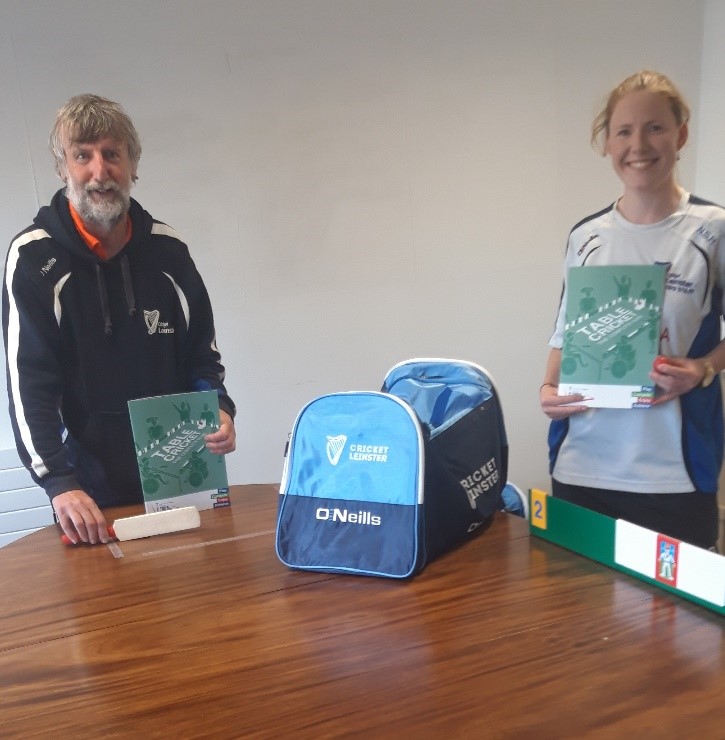 Feedback from the schools and organisation were very positive with an overall participation level of 294 kids and adults under the age of 25. Tríona and Herbie also trained a further 13 staff members from three of these organisations. Where they were not able to deliver training sessions for the staff, videos were sent to them to explain the setup of the equipment which we developed over the course of our first lock down in April. Time well spent in preparation for this programme to be rolled out.
Cricket Leinster are extremely happy with how this format of delivery has worked and we intend to role it out across Leinster. We'll be working with Dún Laoghaire-Rathdown, Dublin City, Fingal, South Dublin and Wicklow County Councils/LSPs over the next 12 months. We hope to engage with others across Leinster in 2022.