Cricket Leinster is happy to launch the 2022 Cricket Leinster Patron's Club.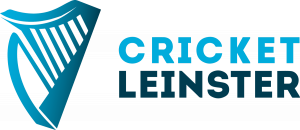 All proceeds from this venture are being channeled into our Club Development Fund which is targeted at assisting our member clubs including projects which are intended to improve the facilities and playing experience across the province. This is building on the good work commenced via the Ed Joyce Fund in 2018.
Membership of the CL Patron's Club for 2022 costs €150 and will include the following benefits:
- Free copy of the Cricket Leinster Annual Report & Season Guide for 2022
- Access/invitation to Patrons Table for Cricket Tea at all Leinster Lightning home 50-over and T20 events
- Option to have your name published as a Patron in future Cricket Leinster Annual Reports
- Opportunity to purchase CL Centenary Book at 33% discount (limited to 3 copies per patron)
- Free entry to all Leinster Lightning fixtures including any marquee events outside the Inter-pro structure
We would be delighted to hear from anyone looking to become a Cricket Leinster patron and we commit that the package will be updated on an annual basis.
To join the Patron's Club please complete your payment with your current email address by clicking on this link here.