The History of Cricket in Leinster
1731
First mention of cricket in Ireland when the Dublin Journal reported that the sons of the lord lieutenant had been seen playing in the Deer (Phoenix) Park
1792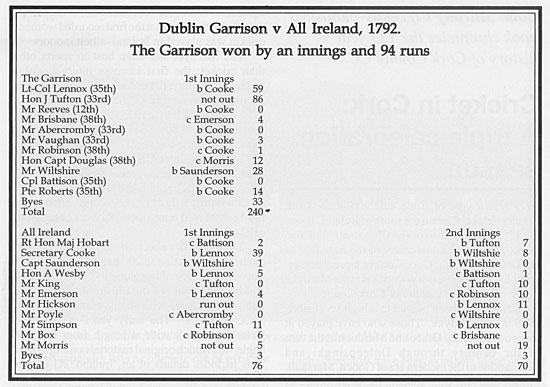 First match, between 'All Ireland' and The Garrison, also in the Phoenix Park
1814
First reported references to cricket being played in schools, as a regular game with local rules is played in Clongowes Wood in County Kildare.
1821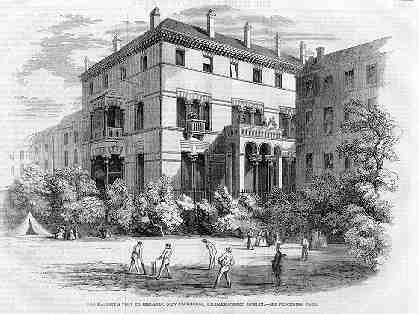 First reference to cricket being played in College Park, but club not founded till 1835
1823
First match in Carlow, first club then founded there in 1831
1829
First reference to cricket in Fingal appears, on the site of Ardgillan Demesne.
1830
First club founded – Phoenix had several homes before settling on current ground in Phoenix Park is still the oldest and longest running cricket club in Ireland.
1852
The Leinster club founded in Rathmines, which also played on several grounds
1855
Ireland play their first international match, in the Phoenix Park against the Gentlemen of England and run out winners by 107 runs.
1863
First North v South fixture; Balbriggan CC and Civil Service CC founded
1868
Pembroke CC founded at Sydney Parade
1873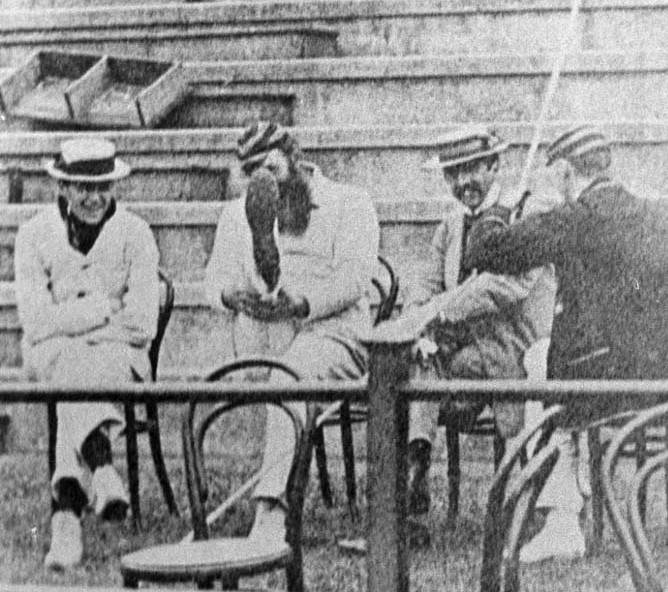 The great cricketer of the age, WG Grace, plays in Ireland for first time, at Rathmines
1876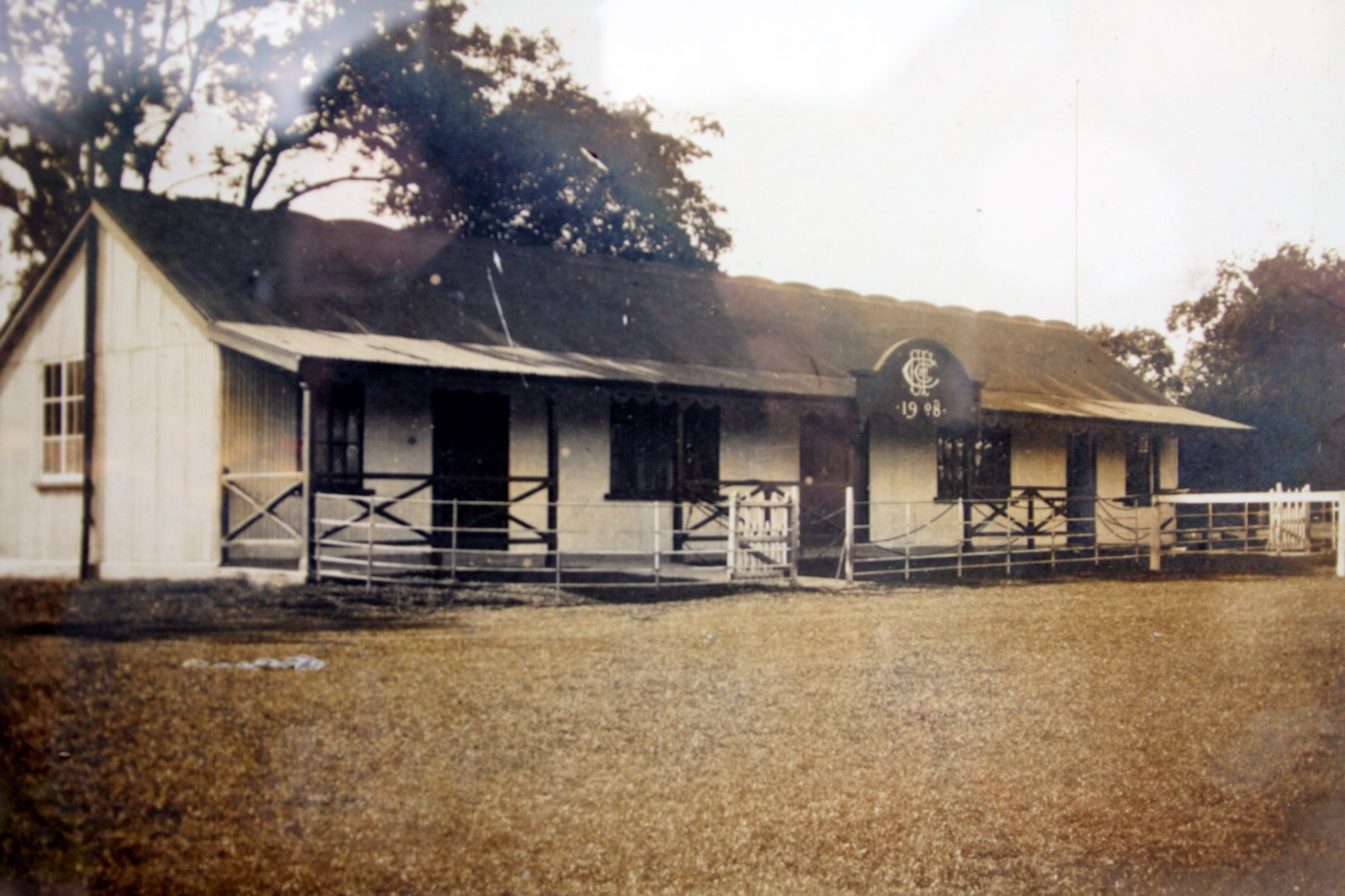 Clontarf CC founded
1880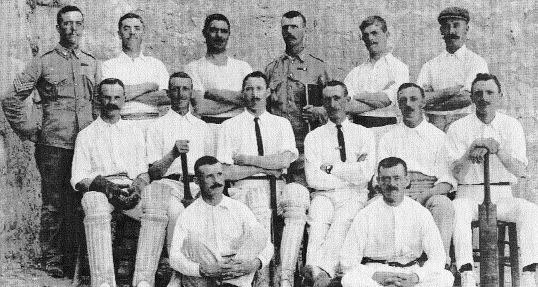 Cricket flourishes in provincial towns across Leinster, Westmeath has records of over 130 different cricket clubs from 1870-1884
1884
Reports of more than 50 clubs playing cricket regularly in County Kilkenny, Gowran is known as 'Essentially a cricket village'.
1890
First interprovincials played in Rathmines, as Leinster beat Ulster and Munster to top the table.
1893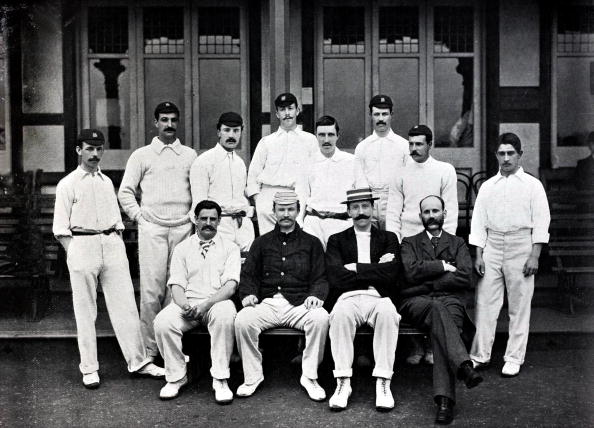 Trinity bowl out Warwickshire for 15 at Edgbaston
1894
Leinster Branch of the Irish Cricket Union founded; organise Intermediate Cup, won by Athy
1901
Leinster Junior League founded as a separate body, organising a championship
1902
Leinster Branch votes to rename itself the Leinster Cricket Union
1907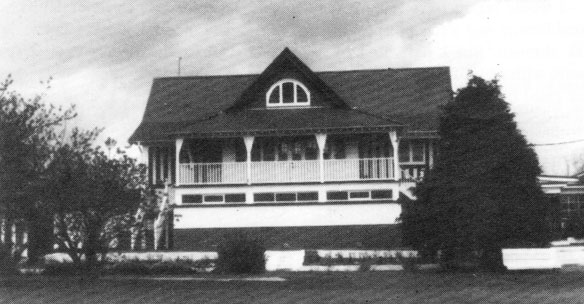 Sir Henry Cochrane builds a stunning cricket ground in Woodbrook, Co. Dublin and plays host to county and international sides over the coming years including Australia, India and South Africa. An audacious attempt to host a Test Match there in 1912 fails however.
1910
LCU organise Junior Cup, first winners are Royal Hibernian Marine School
1919
Leinster Cricket Union founded, first senior league with eight clubs is won by Leinster CC
1923
Irish Cricket Union founded
1926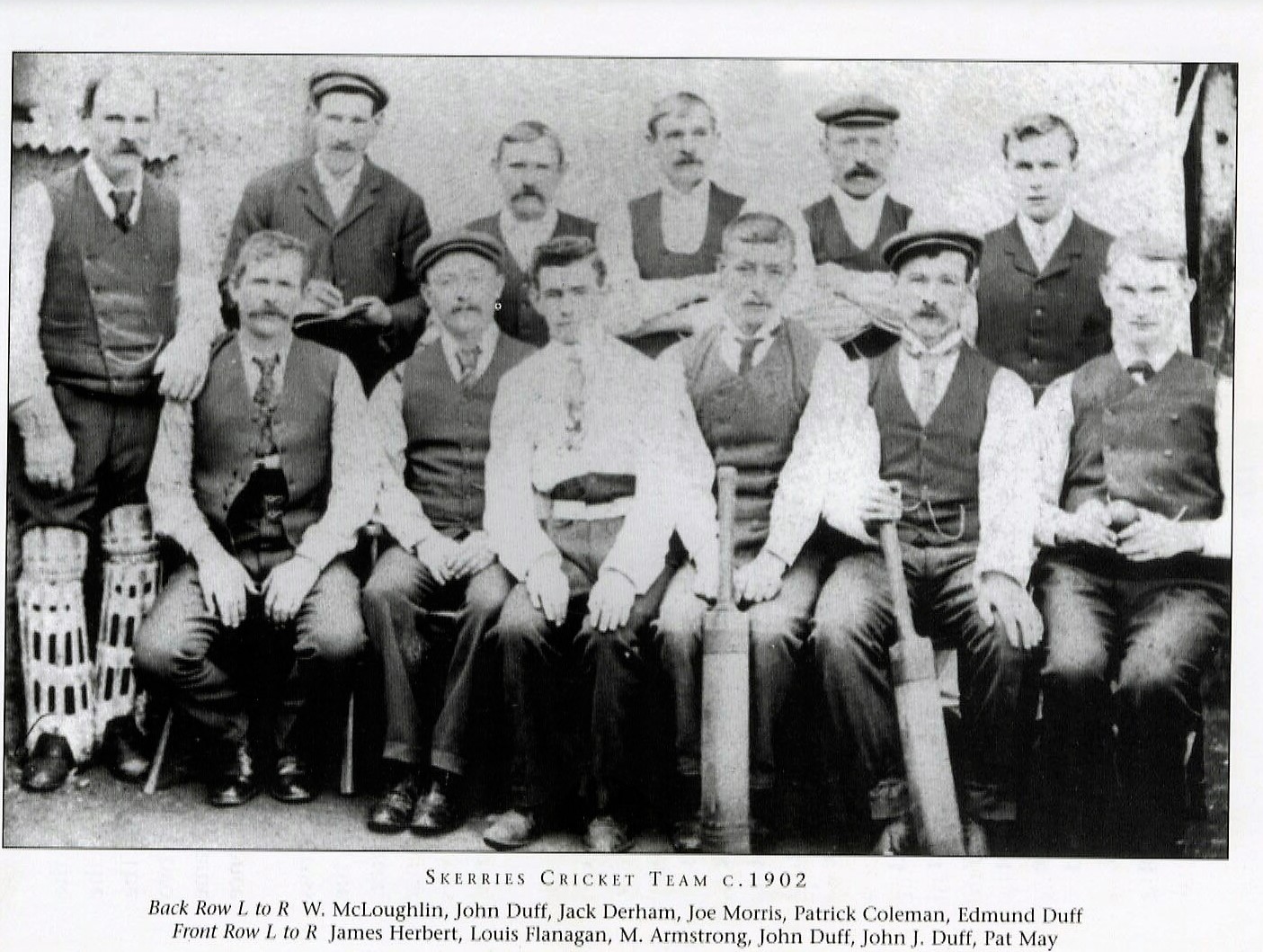 Fingal League established with 18 teams entering including Rush, Balbriggan, Skerries, Portrane, Oldtown, Knockbrack, Ballymadun, Naul, Balrothery and Clonard
1928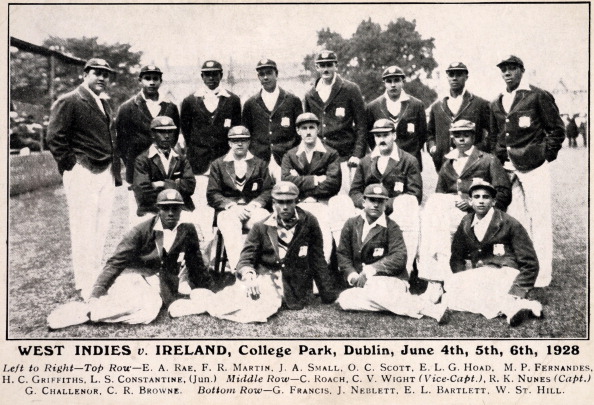 Ireland beat the West Indies (for the 1st time!) in College Park over 3 days in 1928
1935
Leinster win Senior League for eighth year in a row – not done before or since. Whilst Pembroke are the first winners of Leinster Senior Cup.
1936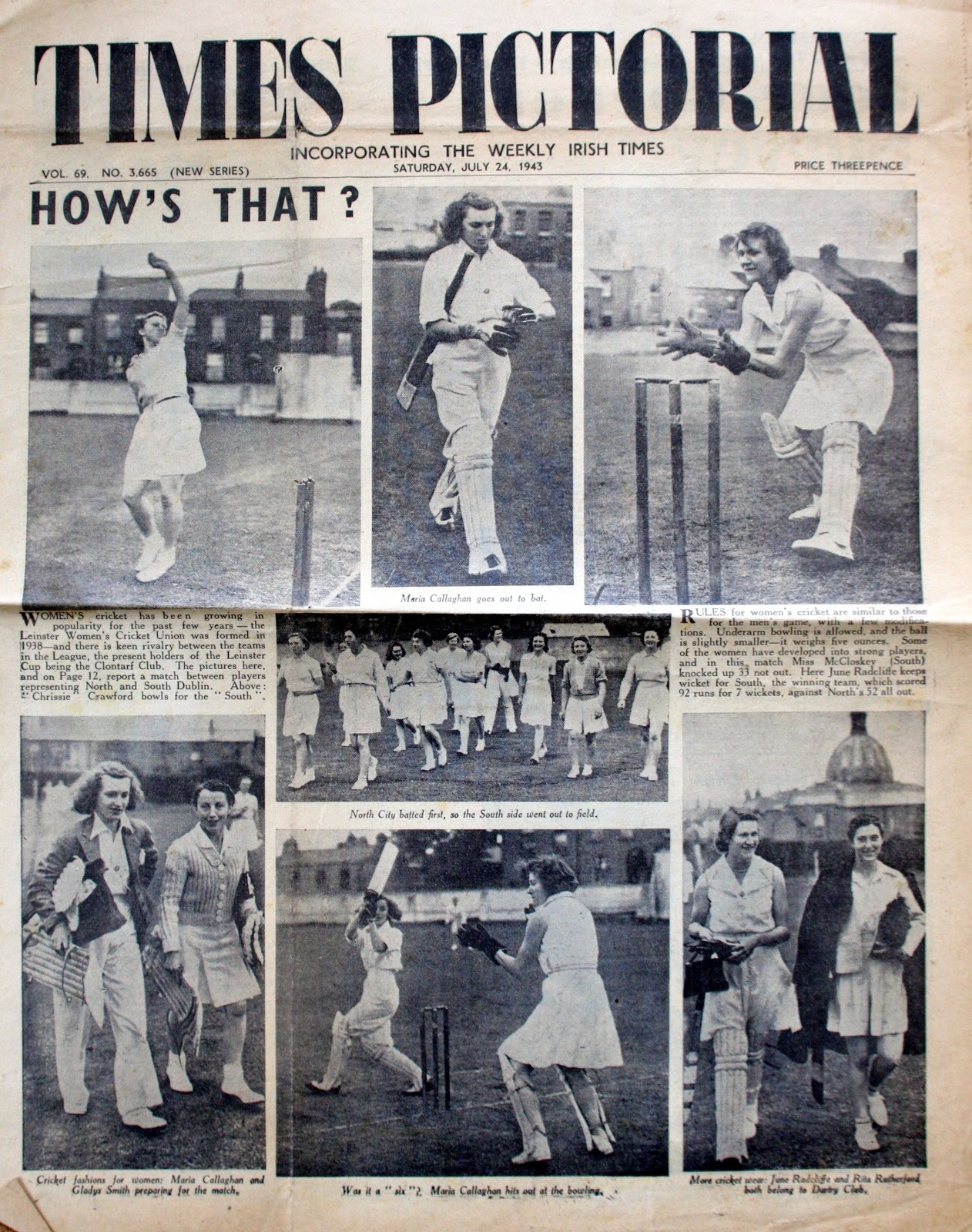 First attempts at organising women's cricket
1940
Merrion first club to do League/Cup double
1947
Leinster women's XI play first representative games v Northumberland/Durham
1952
First staging of the limited overs (20) Alan Murray Cup won by Leinster
1953
Malahide become first club from outside central Dublin area to be to achieve senior status
1954
Pembroke become the first club to achieve the Senior League, Senior Cup and Alan Murray Cup treble
1966
Guinness Cup interprovincials commence with North and South Leinster sides
1970
Old Belvedere win their fourth and final Leinster Senior Cup, concluding an era of dominance for the Cabra club that is no more after a hat-trick of titles in 1964, 1965, 1966. All 4 teams featured the great Alec O'Riordan.
1972
Senior cup matches changed from timeless to limited (60) overs. Lower cups also change to limited overs format
1974
Wiggins –Teape League senior competition added to Senior League and Cup
1975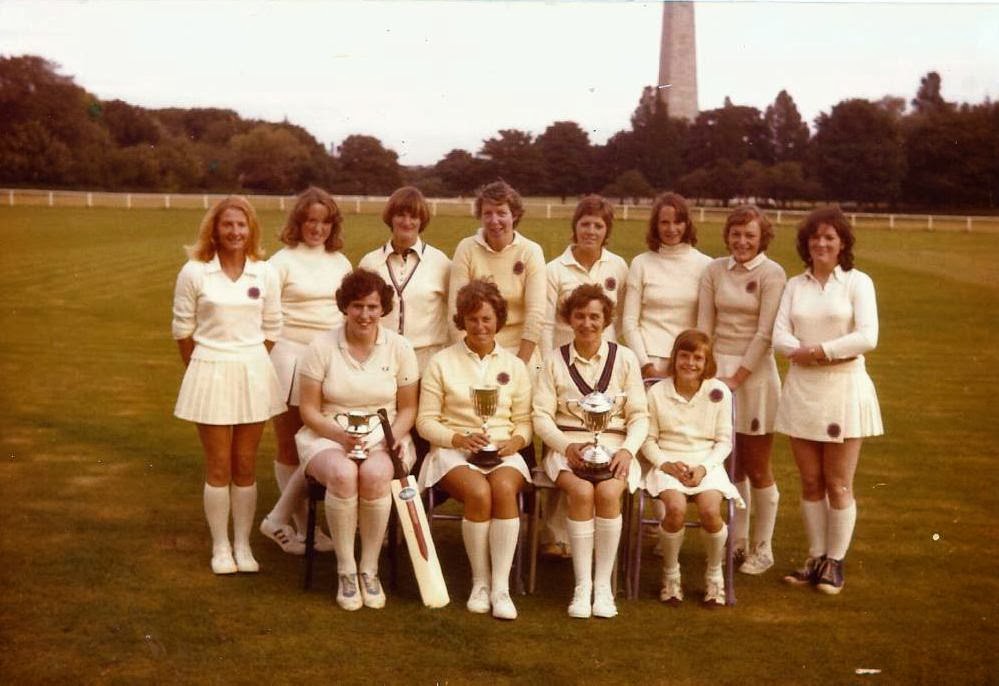 Women's cricket revived after dying out for over a decade, with Clontarf Women winning the double in 1977.
1975
Phoenix become only club to achieve the Senior League, Senior Cup and Wiggins Teape League treble
1978
South Leinster win Guinness Cup for the first time, in all they win five titles
1979
Phoenix win the Senior Cup for the fifth year in a row – not done before or since
1982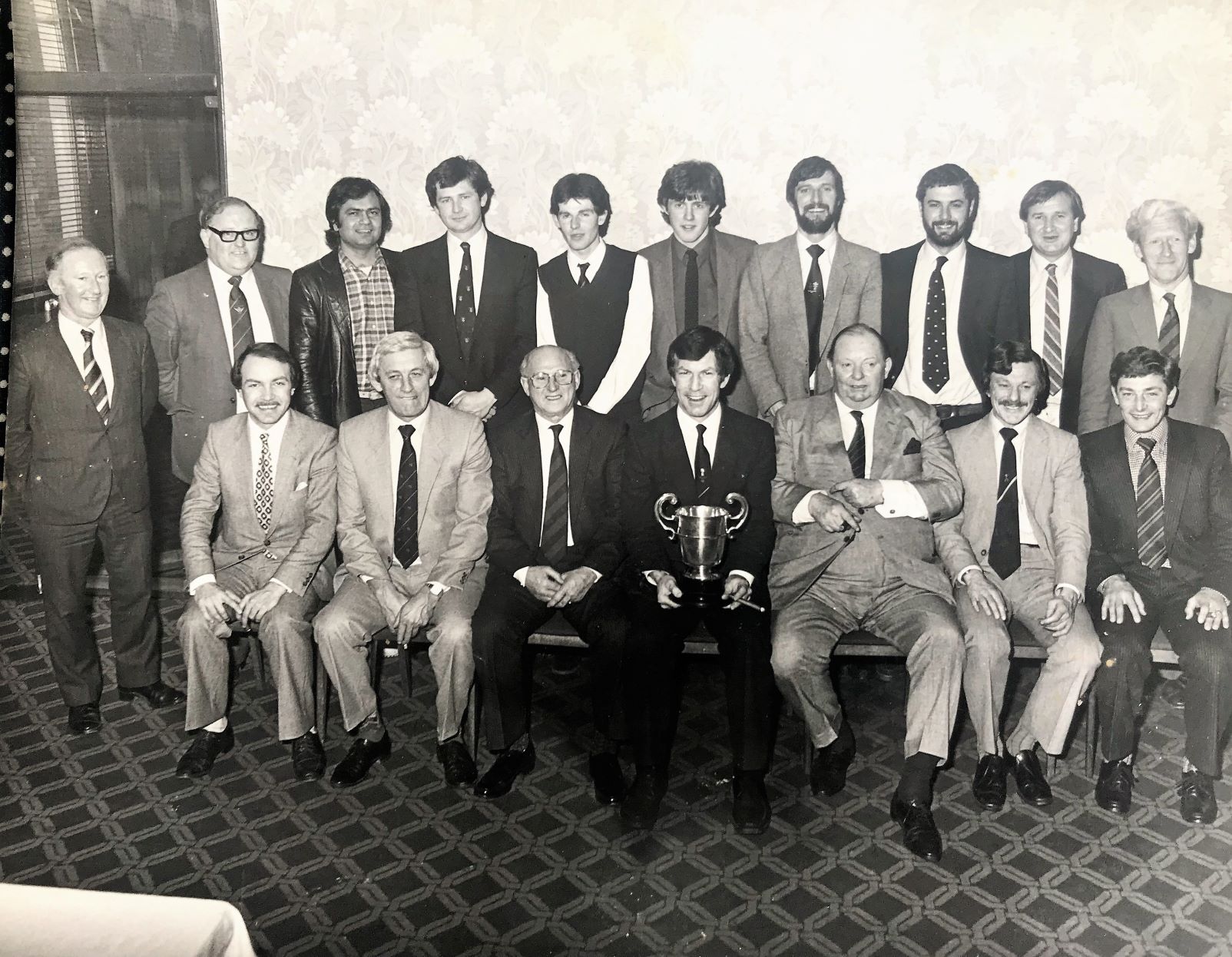 The Hills become first club for twenty-five years to achieve senior status in the same year as North Leinster win the Guinness Cup, one of their five wins in the competition.
1985
Ireland host Australia for women's ODI series
1986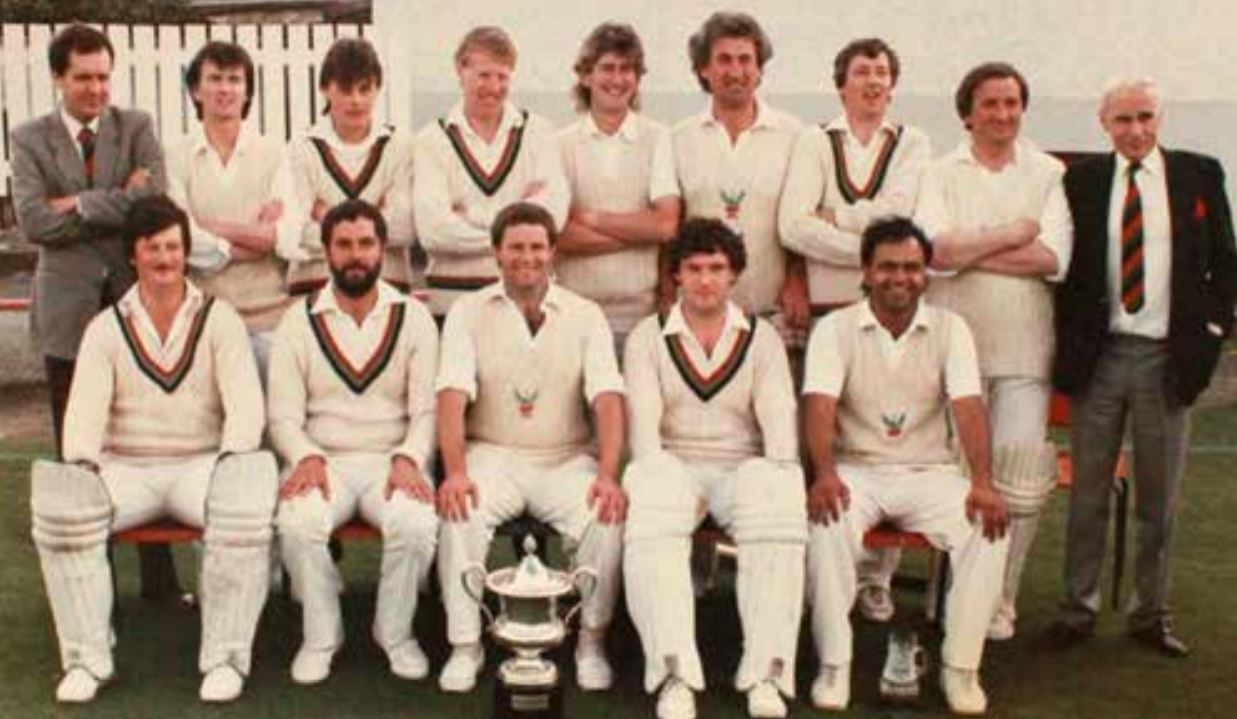 Phoenix become first Leinster club to win Irish Senior Cup
1993
Leinster Senior League is divided into Section A and B based on results over the previous two years
1998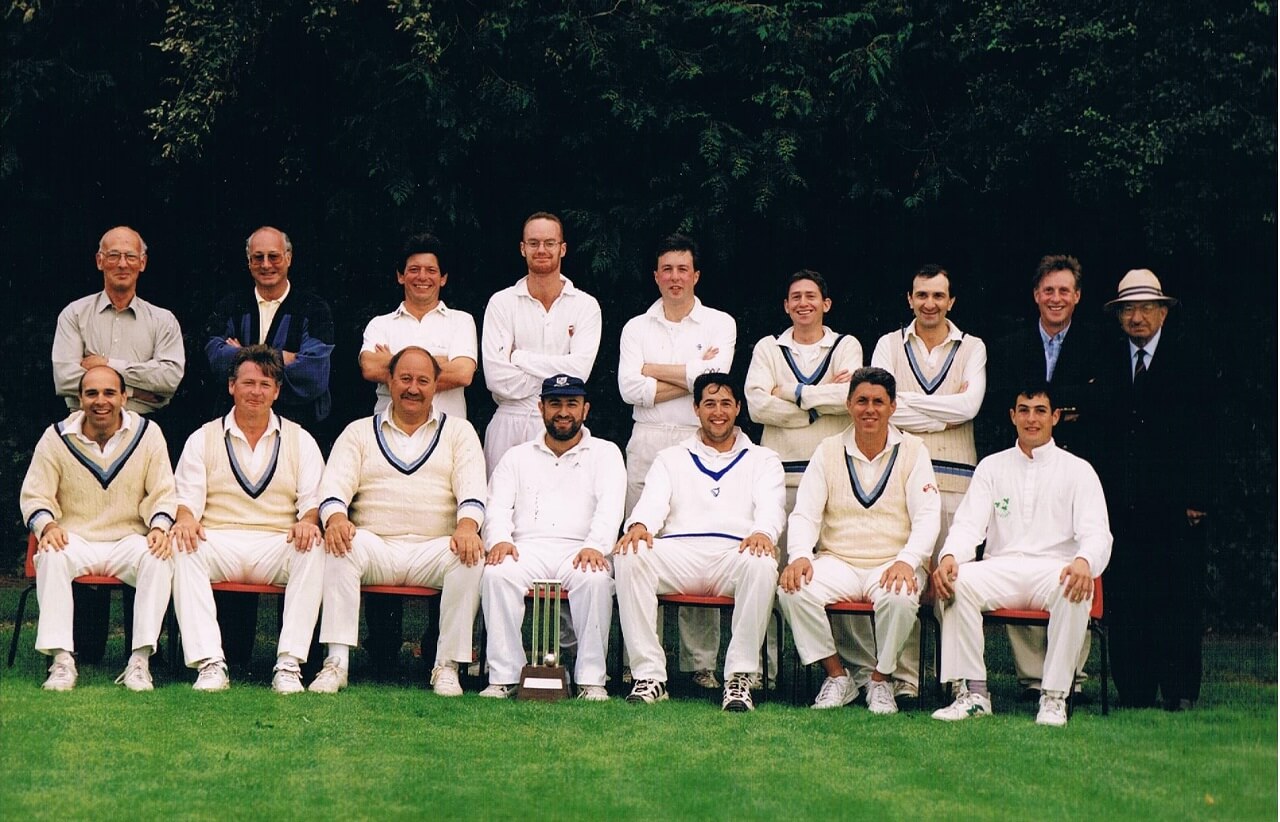 After over seventy years in Leinster cricket - twenty-nine at senior level – falling membership numbers force the Carlisle club to close.
1999
Mayo County club formed – are admitted to Minor Cup and win it – the only case ever of a Leinster trophy crossing the Shannon
2000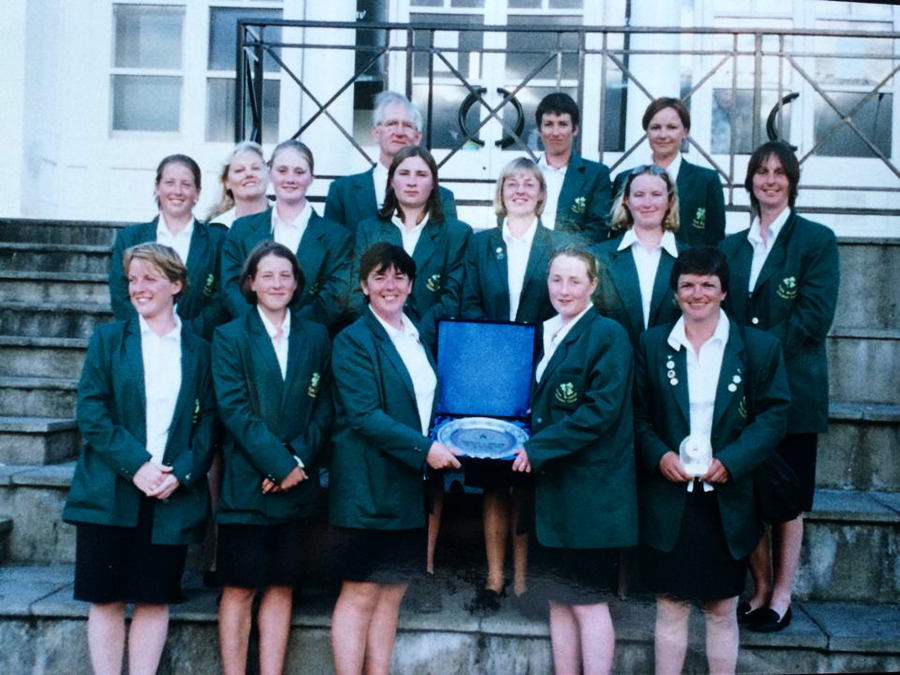 Ireland beat Pakistan in two days in first women's Test match at College Park
2002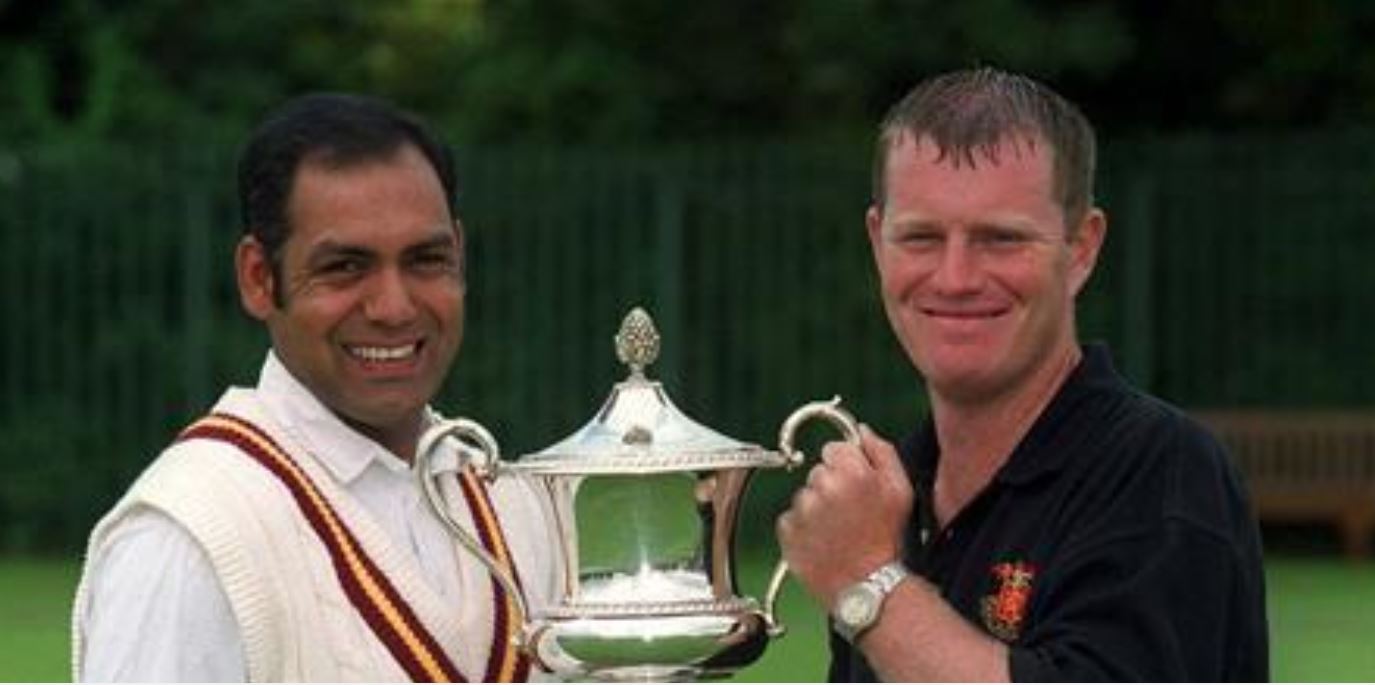 Malahide defeat Rush in the first ever all Leinster Irish Senior Cup final
2005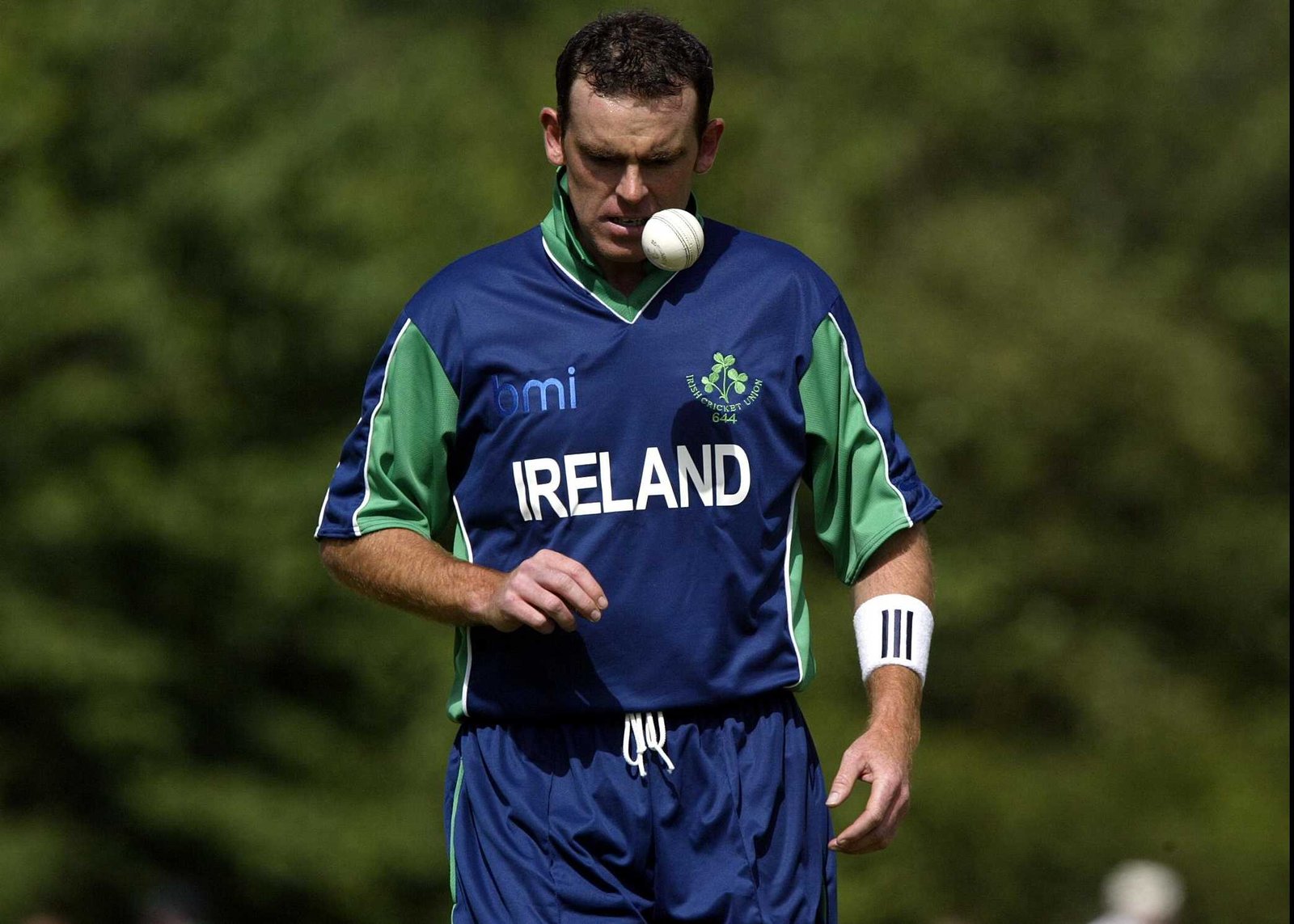 Ireland qualify for men's World Cup but lose ICC Trophy final in Clontarf
2007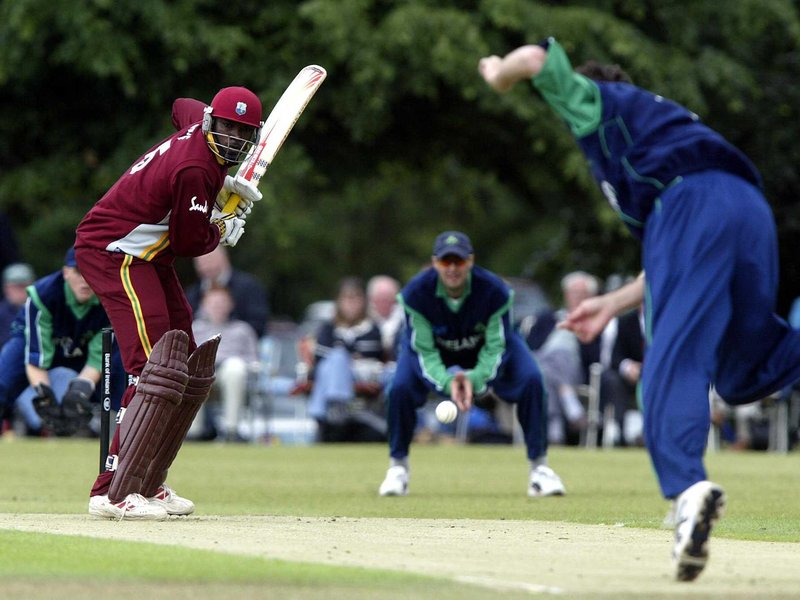 Ireland play first ODI in Leinster, a rained-off game against West Indies in Clontarf
2008
North County confirm themselves as the dominant side of the new Millennium as they win a record 5th Irish Senior Cup as they beat Donemana by 43 runs in Strabane.
2010
Major league restructuring – terms "senior club" and "junior club" are abolished and league divisions are numbered numerically.
2013
Leinster Lightning are born, winning the relaunched 3-day and 50-over interprovincial titles
2013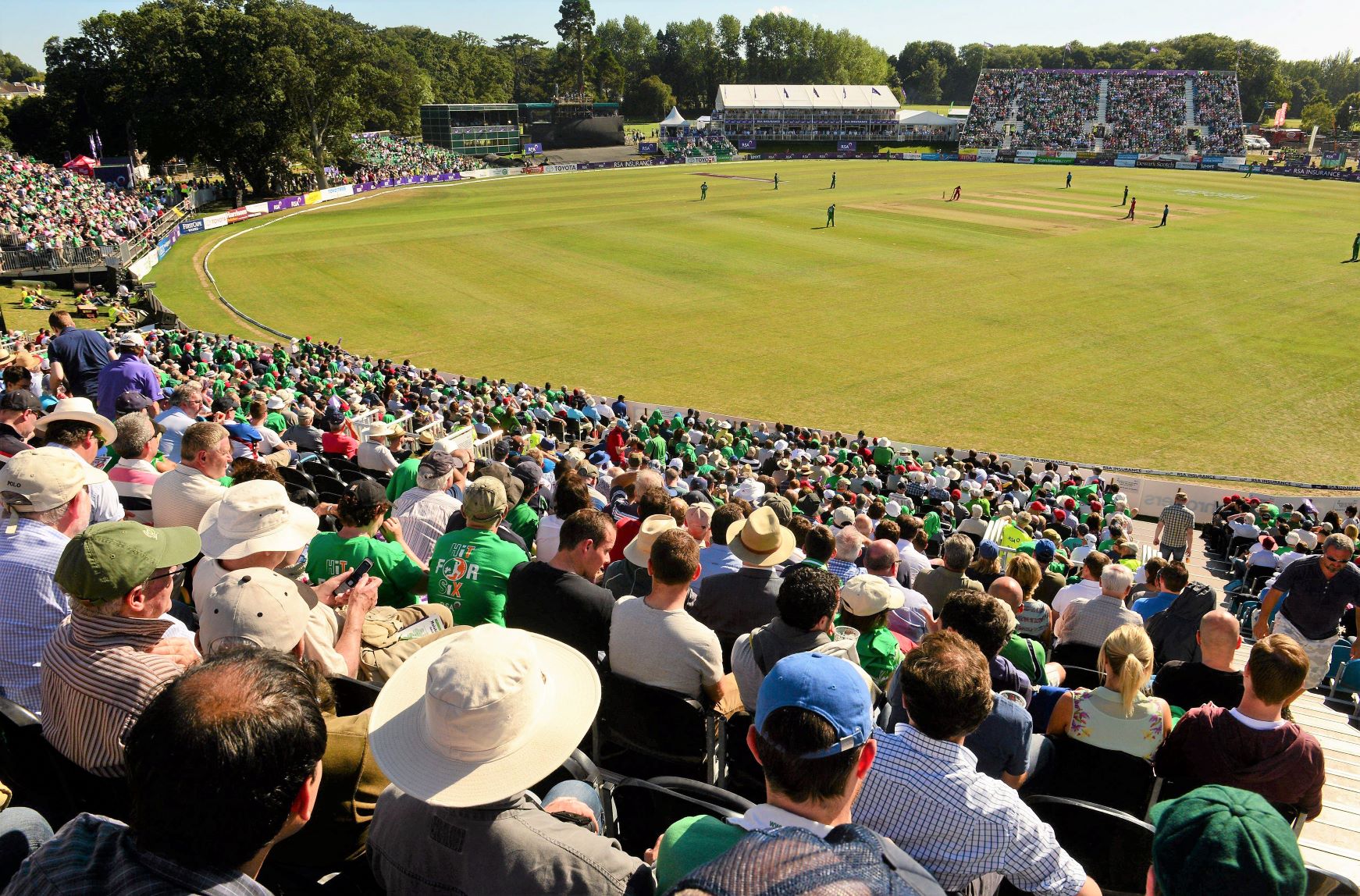 Ireland play their first ODI at Malahide, England win in front of 10,000 spectators
2015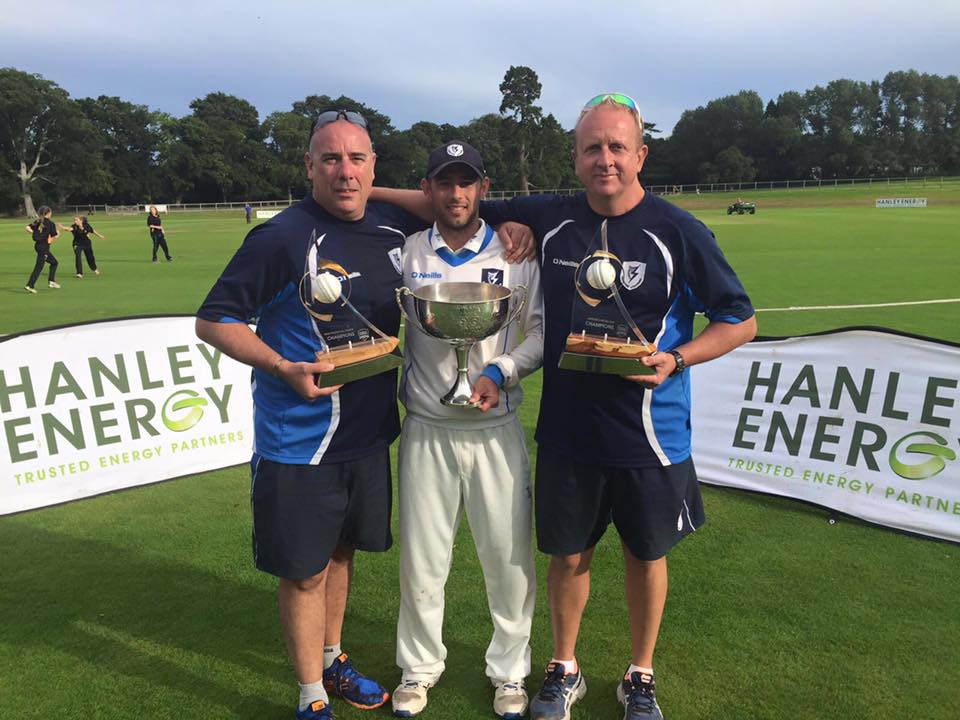 Leinster Lightning do the treble for the first time, a feat they repeat in 2016 and 2017
2016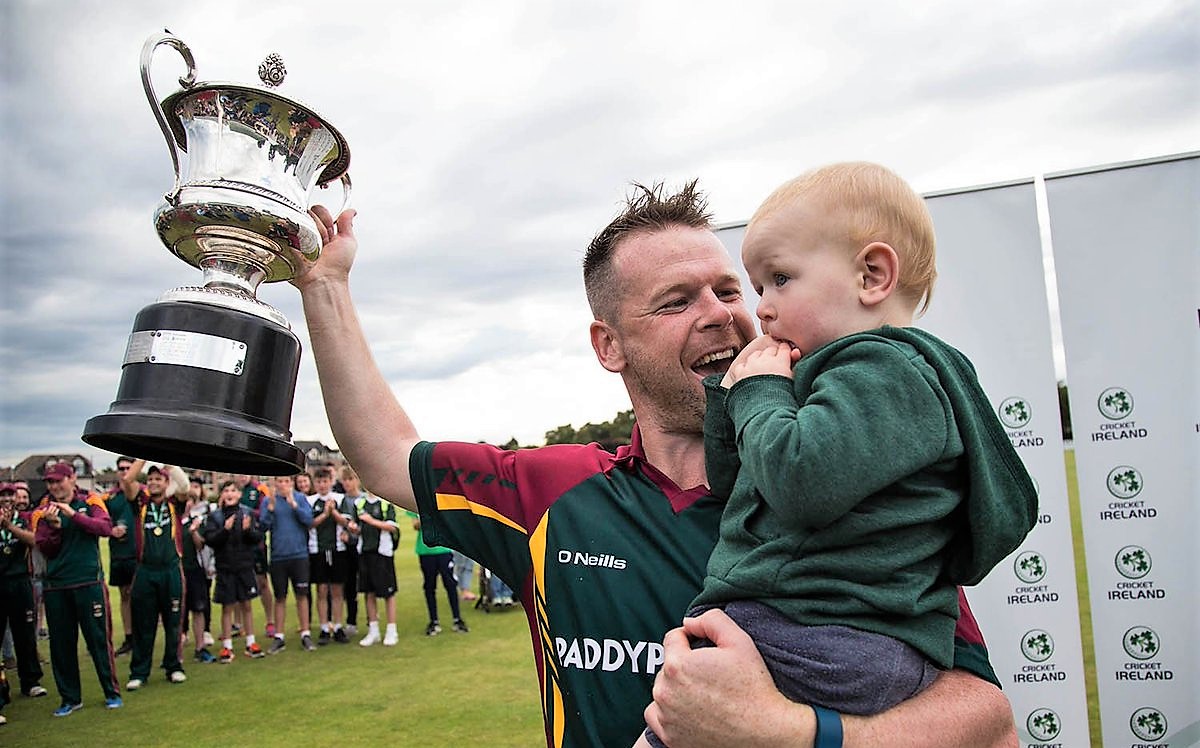 Merrion win the Irish Senior Cup, capping an unprecedented dominance by Leinster clubs making it 13 wins in 16 years since 2001.
2017
LCU incorporated as a limited company with Board structure and rebranded as Cricket Leinster.
2018
First time all major club finals and interprovincial 'live-streamed' to a global digital audience.
2018
2018 Cricket Leinster HQ offices established in Sandyford, Dublin as home for staff and all governance meetings.
2018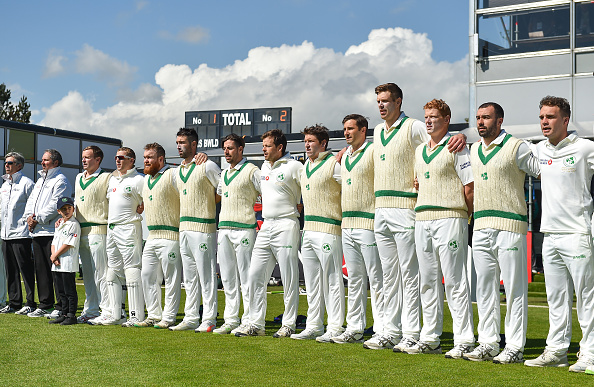 Ireland play their first Test match, against Pakistan at Malahide