REGISTER NOW FOR 2021 SEASON (26.3.2021)
As we approach the end of March, it is useful to see how clubs are progressing with their Open and Women's player registrations.
The biggest movers this week are Leinster CC which now has 116 registered players (including 23 this week), Adamstown CC which is now in third place with 99 players and Greystones CC which is in 8th place on 76 registrations (including 11 in the last week alone).
Our records show that 160 players have registered this year who last registered in 2019 or earlier – this is very encouraging news as we approach the new season. Equally, there are over 100 players who have registered for the first time – also great news.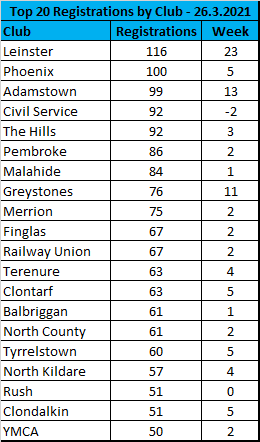 Anyone wishing to renew their registration or indeed register for the first time can do so by following this link:
https://www.cricketleinster.ie/news/registration-for-the-2021-season
FOCUS ON YOUTH
As you may have heard, we have also recently launched a youth registration package to assist clubs in growing their youth membership especially at the younger age group/introductory stage - numbers so far are very encouraging with circa 650 youths registered already.
The youth registration package includes:
- Full Personal Accident insurance for all cricket club activities (details available on request)
- Player Starter Kit including t-shirt, plastic cricket bat and incredi-ball (all Leinster branded)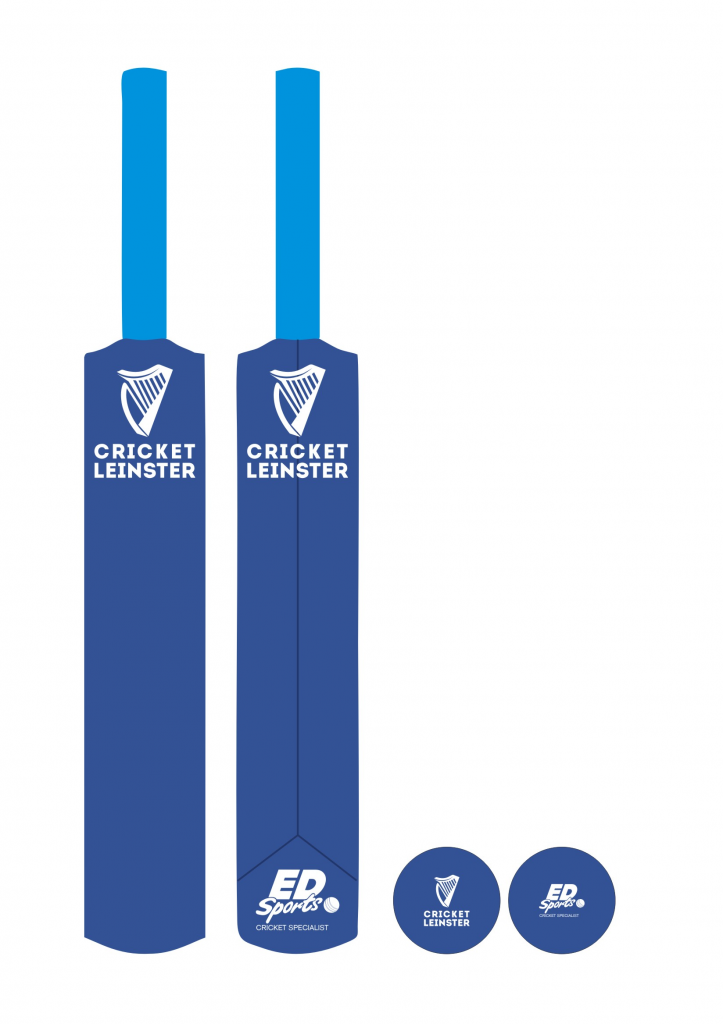 The starter kits will be available for all CL registered youth players from their Club Youth Section at the start of the season - a list of players and a corresponding set of kits will be provided to each participating club by Cricket Leinster.
In terms of youth registration, the leading clubs so far are Leinster CC (79), Malahide CC (48), Phoenix CC (44) with Pembroke CC and The Hills CC (both on 40). Finglas CC and Adamstown CC are worthy of mention with 36 and 34 youth registrations respectively underpinning the continued growth surge at these two clubs.
Again, for those wishing to register, please follow this link:
https://www.cricketleinster.ie/news/registration-for-the-2021-season