Middlesex on the way to join Leinster 100* celebration
Ger Siggins took a look ahead to the visit of Middlesex this Summer to Dublin.
June 21 marks midsummer in Ireland, and the longest day could also be the most glorious one for Leinster cricket as we welcome our most distinguished guests in more than 70 years.
Middlesex are truly fitting visitors, as the county with the longest and deepest links with Leinster and Irish cricket. From Tim O'Brien, who captained England and Ireland at the turn of the 19th century, through Ed Joyce and Eoin Morgan, up to Andrew Balbirnie and Andrew Poynter, Lord's has always been a haven for Leinster men.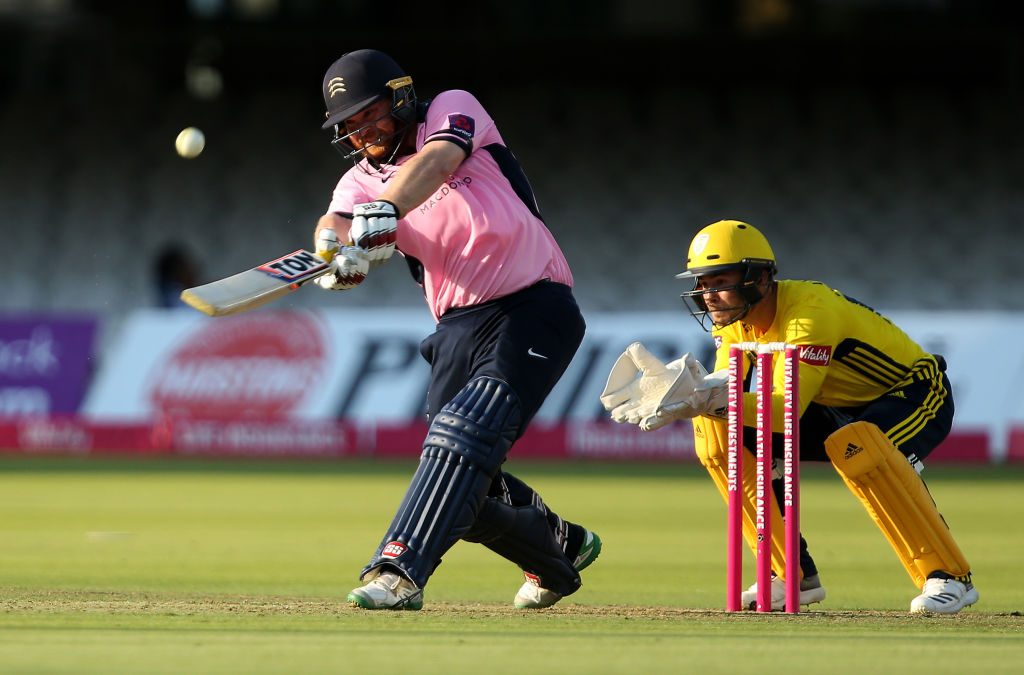 The Middle Saxons are coming to Sydney Parade for the Smartwater Summer Smash Twenty20 Challenge Match at 5.30pm on Friday June 21, a game that will serve as perfect preparation ahead of their Vitality T20 Blast campaign, while for Leinster Lightning it will serve as a major challenge ahead of the Cricket Ireland Interprovincial Twenty20 Festivals. The Smartwater Summer Smash is also the showcase of the Cricket Leinster Centenary Year celebrations.
The Cairn Homes-sponsored Leinster Lightning were triumphant in the Twenty20 cup last year, as they sealed the title over a memorable festival weekend in 2018 at Sydney Parade and have a formidable record in the format.
The Dublin match will also see the debut of Middlesex's new Twenty20 kit, sponsored by the Irish company Kingspan for the first time. Middlesex's new coach Stuart Law will be looking for a victory in Dublin to help springboard an extended run for his side in the T20 Blast.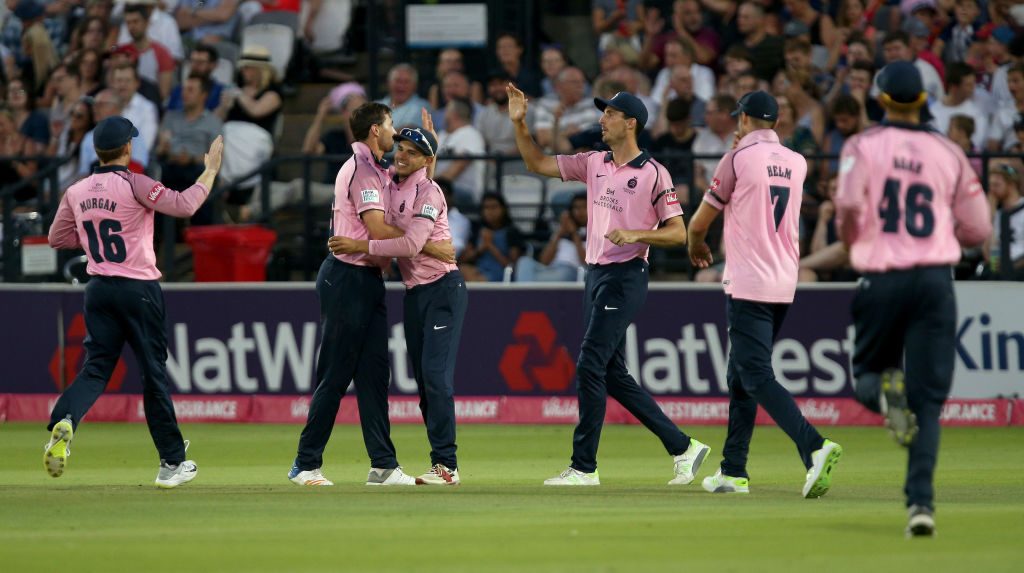 Cricket Leinster CEO, Philip Smith commented: "Middlesex are not only one of the premier counties in English cricket but an iconic side in global cricket, so for Cricket Leinster to be able to bring Middlesex to Dublin for their first-ever match against Leinster Lightning is a fitting way to mark our centenary year. I am certain that this will be a marquee occasion at Pembroke Cricket Club with a large crowd on a Friday evening being the perfect event for the longest day of the summer. We thank Middlesex for accepting our invitation and we look forward to hosting them and furthering our closer ties in June."
Lightning coach Albert Van der Merwe also sees the game as an important fixture for his side: "This will undoubtedly be the showcase event for the summer. Not only does it highlight Cricket Leinster's ambition, but also it gives our players the opportunity to measure themselves against an incredibly strong professional outfit under coach Stuart Law's guidance.
"It's a feather in the cap of Cricket Leinster Chief Executive, Philip Smith and his team in securing such a high profile fixture. Our main sponsor Cairn Homes and their ongoing support has also played a huge role in making this a reality.
"It gives the Lightning side a great opportunity to go toe to toe with one of England's biggest counties in a competitive fixture. Middlesex's recent announcement that they have signed arguably one of the greatest players in recent time, AB de Villiers, has added more interest to this already-exciting contest. We certainly can't wait for the fixture as we look to battle it out with such a team.
"Cricket Leinster also has a special link with Middlesex over the last couple of decades. It will also be a special occasion for Andrew Balbirnie as he welcomes his former teammates to his home club."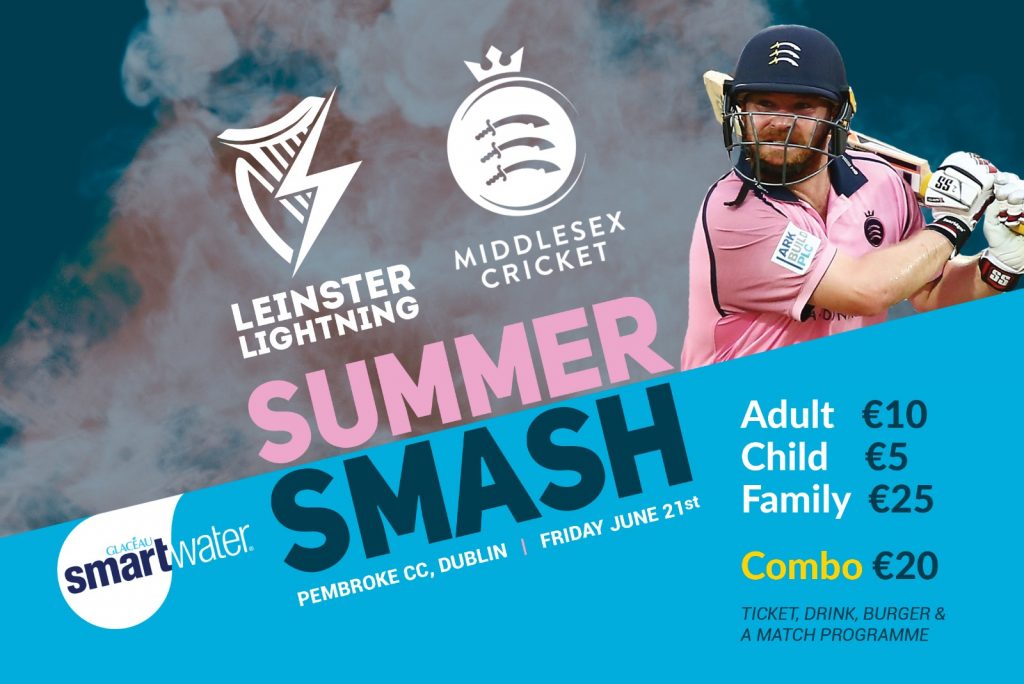 Speaking in India after the Test match, Paul Stirling said he was excited about the game, while Ireland's tail-end batting hero Tim Murtagh said he was contemplating coming out of T20 retirement to play for Middlesex in Dublin!
The final chance to get your early-bird tickets is this week. Please click here to purchase your tickets now in advance.