WATCH: Ed Joyce looks ahead to Lightning v Middlesex
We sat down for a chat with the former Merrion, Leinster, Ireland, Middlesex and Sussex legend that is Ed Joyce ahead of the Smartwater Summer Smash on Friday 21st of June in Pembroke Cricket Club
We started by asking him first about why he's looking forward to the big game between Leinster Lightning and Middlesex?
Next, we asked him about the close connection between Middlesex and Irish cricket.

And finally for now we asked Ed about why Friday June 21st is the perfect family evening-out or introduction to those who are new to the sport.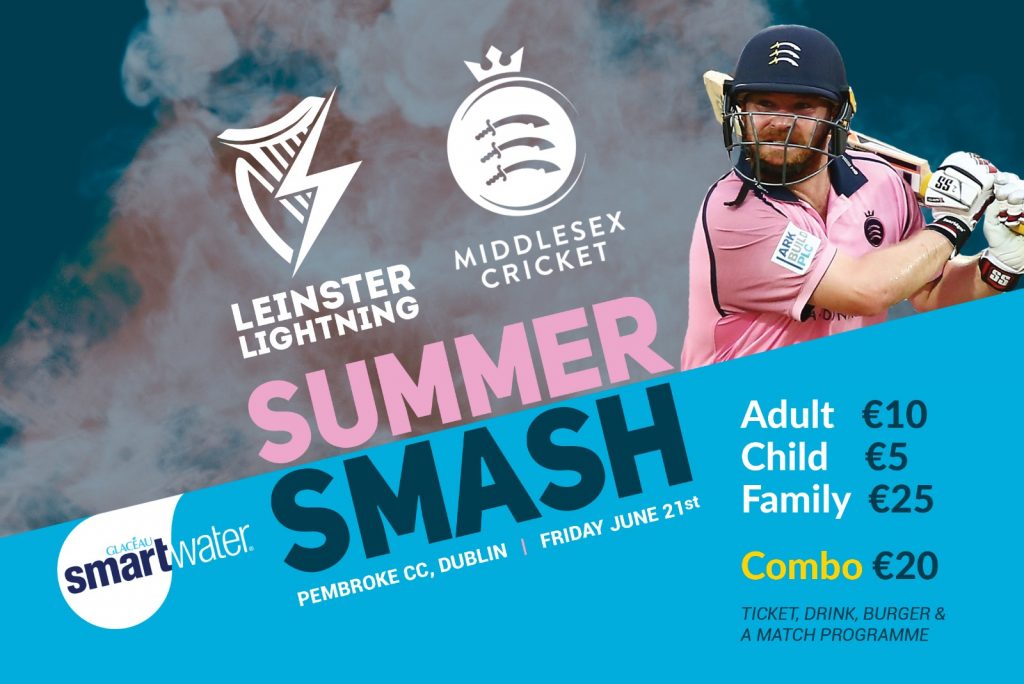 The final chance to get your early-bird tickets is this week. Please click here to purchase your tickets now in advance.