HBL 2023 WRAPS UP IN RAILWAY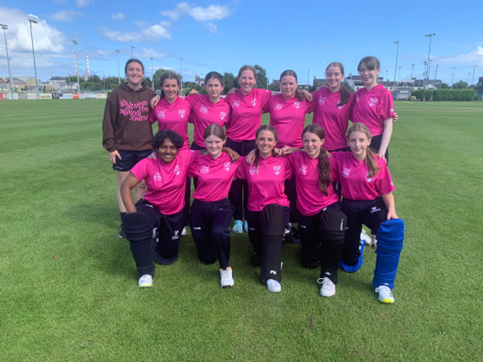 The third and final day of HBL 2023 took place in the sun at Park Avenue, with the players from the three teams taking their last opportunity to conquer whatever milestones they had set themselves to overcome. Whether it be hitting a six, playing a reverse paddle, or simply taking part in the tournament style day for the first time, it was a day of firsts.
We were blessed with the weather as suncream had to be reapplied with frequency and players on the sideline could enjoy the warm weather, listening to music and getting to know each other better.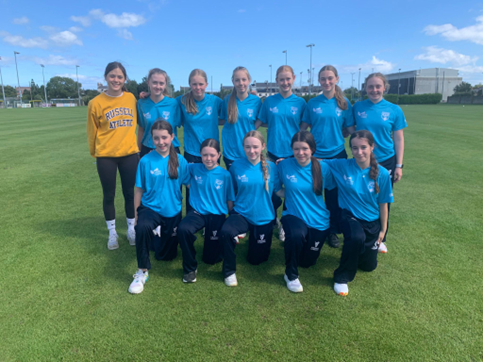 Huge thanks go to our four coaches over the course of the summer who formed the teams and coached them on matchdays. The coaches: Rebecca Gough, Joanna Loughran, Tahlia McGrath and Robyn Searle acted as mentors and DJs as well!
The players enjoyed the atmosphere, which is what HBL is known for, and the opportunity to play stress-free cricket while getting to know their peers from other clubs.
Huge thanks to Railway Union for facilitating what was a very enjoyable day and we look forward to returning in future years. If you are interested in learning more about HBL for 2024, please get in touch by e-mailing:
hbl@cricketleinster.ie or isobel.joyce@cricketleinster.ie