DISTRICT U23 SERIES – ROUND 2 PREVIEW
After something of a false start on Sunday, the U23 District Series for the Siggins Trophy will make a second attempt to get underway this weekend, with fixtures again set to take place in The Maws and College Park.
DUBLIN UNIVERSITY VS FINGAL
The Andre Botha coached Fingal side will make the trip into College Park this weekend with several of the players sure to be gunning to get going. Several of those in the squad have already suffered no fewer than three No Results due to the weather last weekend alone!
They will be looking towards Balbriggan for several of their bowling attack, with Matthew Pollard and Chris de Freitas appearing in the seam department, whilst there's spin from Dylan Lues. Elsewhere in the attack, from The Hills there's seam in the form of Muzamil Sherzad and Matthew Weldon, and spin from Athar Farooqi. Malahide provide skipper Hunter Kindley at the top of the order alongside seamer Diarmuid Burke, whilst Leinster Lightning man David O'Halloran also represents the club. The gloves go to North County man Luke Whelan, who is joined in the side by top order batter John Devane. The other batsmen in the side include Balbriggan's Cameron Rowe and The Hills' Yaseen Sherzad.
Fingal team to play Dublin University: Hunter Kindley (Malahide) John Devane (North County) Athar Farooqi (The Hills) Cameron Rowe (Balbriggan) Christopher de Freitas (Balbriggan) Yaseen Sherzad (The Hills) Muzamil Sherzad (The Hills) Matt Pollard (Balbriggan) Luke Whelan (North County) Matthew Weldon (The Hills) David O'Halloran (Malahide) Dylan Lues (Balbriggan)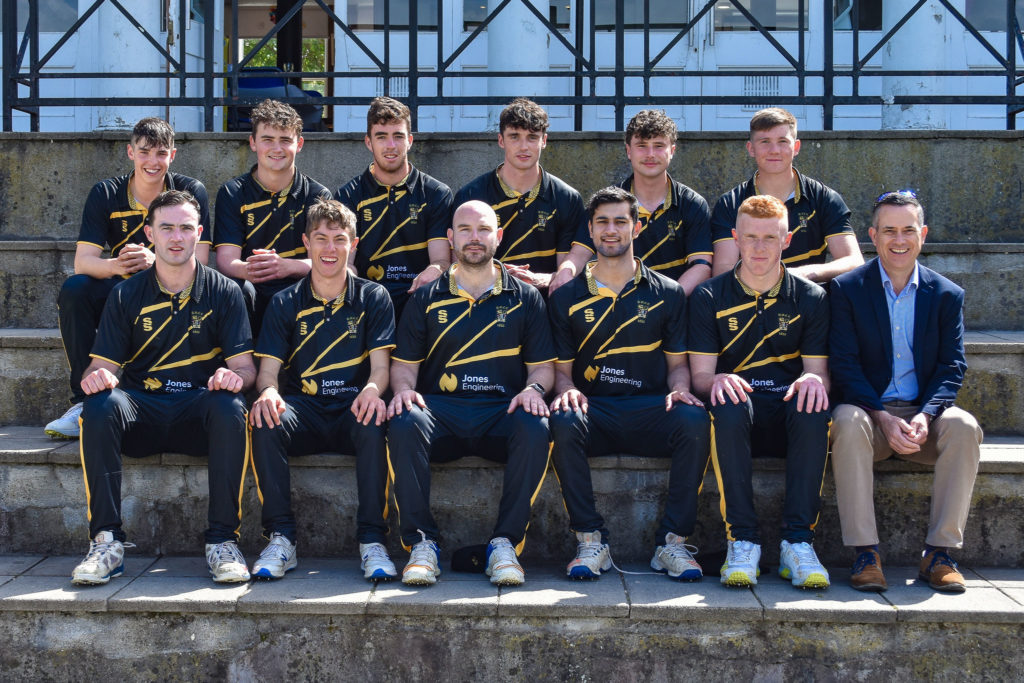 Dublin University meanwhile are bouncing into this weekend, they hit the ground running on Saturday with a victory over Merrion and benefit from being the only team playing in this tournament to have actually completed a game as yet this season. They once again field a team with IP experience in the form of Gavin Hoey and Mikey O'Reilly, whilst last weekend's win over Merrion saw contributions from David Vincent, Rory Betley, Sanil Gupta and Will Todd, which forms an extremely solid top four for the side. As well as Hoey and O'Reilly, their bowling attack is made up of seamers in Theo Dempsey and Ben McCabe, and spinners in the shape of JJ Walsh and Scott Ruttle.
Dublin University team to play Fingal: Gavin Hoey (Pembroke) Stephen Black (Phoenix) Scott Ruttle (Pembroke) David Vincent (Clontarf) Will Todd (Pembroke) Rory Betley (DUCC) Sanil Gupta (Pembroke) Theo Dempsey (Phoenix) Mikey O'Reilly (YMCA) John O'Hara (Merrion) Ben McCabe (Clontarf) David Cosgrave (Pembroke)
This game pits two excellent sides against each other, the top order of Fingal will be keen to pile pressure onto the Students side with a big total, and as a result their skipper Hunter Kindley is set to be a key wicket in the side. His battle with Mikey O'Reilly's new ball spell is sure to be an interesting contest.
KEY BATTLE: Mikey O'Reilly vs Hunter Kindley
SOUTH DUBLIN & MIDLANDS VS DUBLIN CITY
A game where the coaches will both want victory every bit, if not even more than the players out on the field! Merrion captain Dom Joyce is in charge of the South Dublin & Midlands team, and this weekend they face off against the Dublin City side which is coached by Merrion head-coach, Nicky Kenny.
The SDM side is led by Leinster all-rounder Aviral Shukla, he's joined in the side by his club-mates Tristen de Beer & Joe O'Sullivan who will both bat in the middle order and provide spin-bowling options, and Mark Tonge who will provide a seam bowling option. Adam Rosslee from YMCA takes the gloves and is joined in the side by left-arm spinners Tom Johnson and Jamie Forbes, both of whom will bat in the top order with the Claremont Road contingent rounded off by Srihan Karpe, another spin-bowling all-rounder. Husnain Maroof from North Kildare provides left-arm pace as his all-round angle, whilst Terenure's Darsh Shetty and Carlow's Robi Alam round off a strong-looking bowling attack.
South Dublin & Midlands team to play Dublin City: Aviral Shukla (Leinster) Adam Rosslee (YMCA) Tom Johnson (YMCA) Jamie Forbes (YMCA) Srihan Karpe (YMCA) Husnain Maroof (North Kildare) Tristen de Beer (Leinster) Joe O'Sullivan (Leinster) Mark Tonge (Leinster) Darsh Shetty (Terenure) Robi Alam (Carlow)
Dublin City are captained by Railway Union's Liam McCarthy and can also call on his fellow South Africans in club-mate Brandon Kruger and Clontarf's Ruan Cronje. Aaron McGeehan keeps wicket for the side and the Clontarf contingent is rounded off by spinner Cillian McDonnell and seamer Luke Thomson. Railway Union's other representative in the side is Ashil Prakash at the top of the batting line-up. Phoenix have just the sole representative this week in Sam Morris, whilst Pembroke provide both Noah Smith and Patrick Morris to the cause. Oisin Bhoja is the other front-line spinner in the line-up, alongside McDonnell, representing Merrion CC.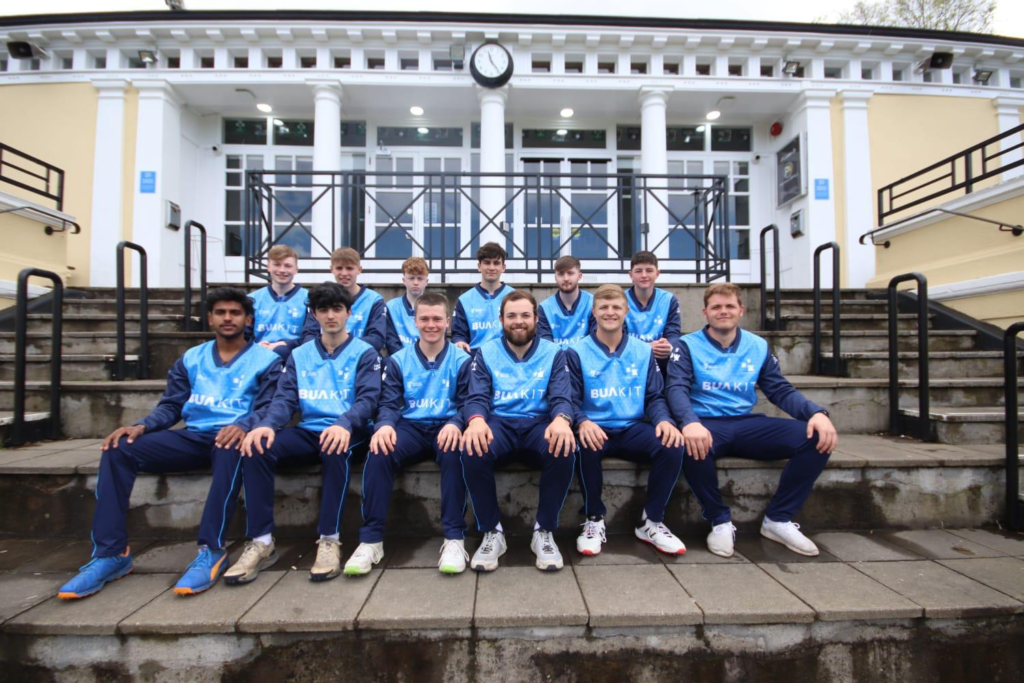 Dublin City team to play South Dublin & Midlands: Liam McCarthy (Railway Union) Aaron McGeehan (Clontarf) Ashil Prakash (Railway Union) Ruan Cronje (Clontarf) Sam Morris (Phoenix) Luke Thomson (Clontarf) Brandon Kruger (Railway Union) Noah Smith (Pembroke) Oisin Bhoja (Merrion) Patrick Morris (Pembroke) Cillian McDonnell (Clontarf)
South Dublin & Midlands seam bowling unit look to be as strong as anyone in the competition, they will face some stiff opposition in the top three of the Dublin City side this weekend, it's fair to say that Mark Tonge's opening spell to Aaron McGeehan could be one which goes some way towards the momentum of the Dublin City side's batting innings.
KEY BATTLE: Mark Tonge vs Aaron McGeehan