ALAN MURRAY CUP PREVIEWS – 6TH MAY GROUP A & B
This weekend sees the second day of fixtures in the LHK Insurance Alan Murray Cup take place, and with what are essentially reverse fixtures of last weekend taking place around the grounds, there's at least some grounds for an idea of what we can expect in the games ahead. Firstly we'll preview Groups A & B for this Saturday.
GROUP A
At Phoenix
Balbriggan travel to Phoenix in the first game of the day in Group A, with the side from Jack Harper Park having seen both of their games succumb to the weather last weekend. Considering they are still yet to take the field this season, there is much talk about Balbriggan's bowling line-up, Matt Pollard and Andrew Darroch provide genuine pace, whilst Chris de Freitas has always been solid in the middle of the innings, and will likely bowl in tandem with left-armer Kashif Ali. The spin threat of Dylan Lues and Farooq Nasr round off a strong 6 pronged attack which will aim to take early wickets to stifle Phoenix's strong middle order.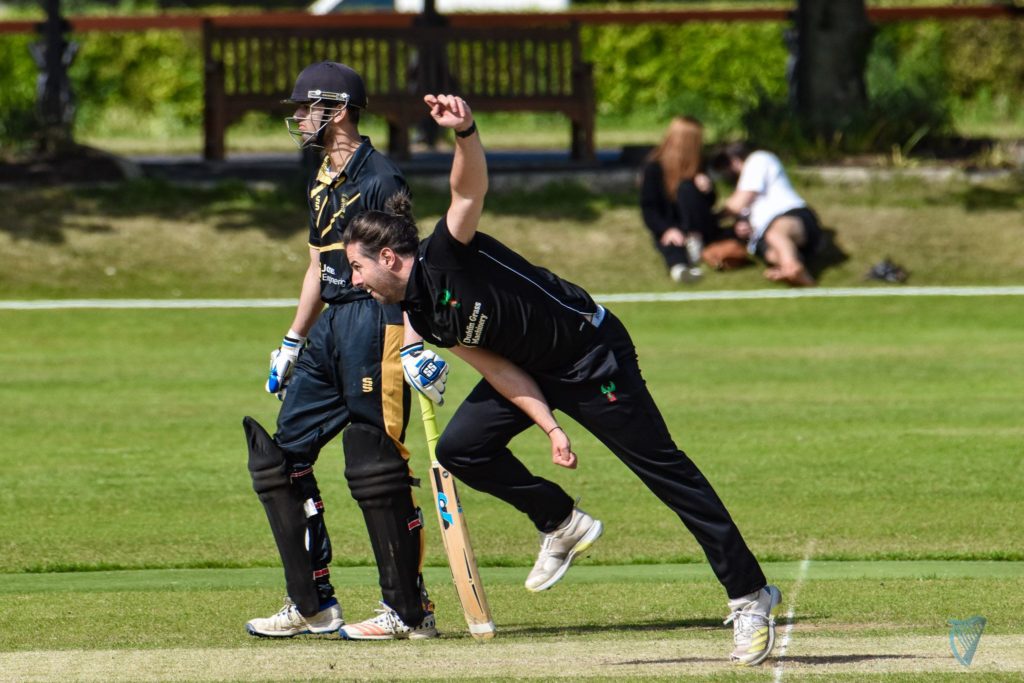 Phoenix's batting line-up is power packed at the top, last week saw Tyrone Kane dismissed early but his appearance opening the batting shows the intent which the team are going to play with in this campaign. Levon Shields was alongside him and that pair are certain to get after whoever Balbriggan decide to fire their way in the PowerPlay overs. Oliver Hald appeared at number 4 last week and is another obvious danger, however the start to the innings is key in allowing him to play with freedom against the change bowlers this weekend.
It may seem obvious, but Tyrone Kane's wicket is a massive prize for any opposition team, it's fair to say that if Matt Pollard can dismiss him early in his belated debut, it will go a long way towards turning the tables in favour of Balbriggan.
KEY BATTLE: Tyrone Kane vs Matt Pollard
The second game in Phoenix's ground sees Clontarf the visitors, although the sides did play out a game to a finish last weekend, it's probably not wise to read too much into a game where the top score between both sides was Robert Forrest's 18 in a 10 over bash. Clontarf however will come into the game having won the last two T20 encounters between the two sides in the last two seasons, and aiming to keep up that record. Under Eoghan Delany they play an extremely accurate and calculated style of cricket, which has served the side brilliantly over the past 12 months, with the exception of one blip in the middle of last season. This style is built around a consistent bowling attack, and in the shape of Mick Granger, Cillian McDonnell & Ruan Cronje they have an excellent backbone, particularly in T20 cricket. This is key for a side where there are no stand-out big hitters at the top of the order, Forrest would be the only man renowned as a boundary hitter in the top 6 and as a result the bowlers keeping their opposition to manageable totals is key to 'Tarf's success.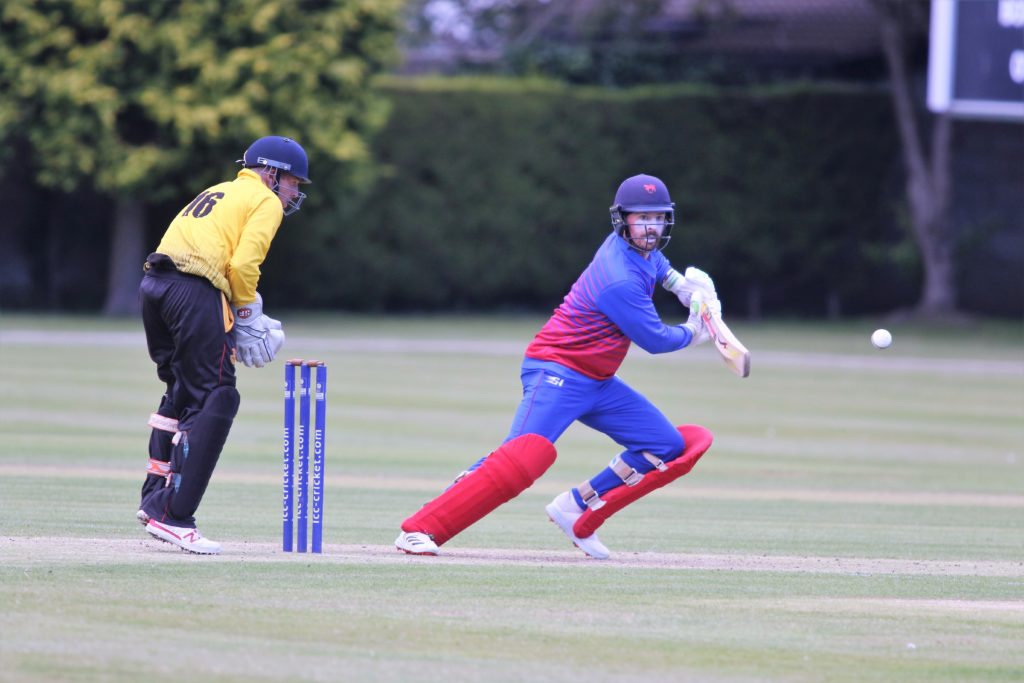 Phoenix's bowlers can no doubt aim to get on top of Tarf's top order, Kane and Hald have been mentioned earlier as main men with the bat, however they can both be equally destructive with ball in hand, providing early swing that they will hope can get them breakthroughs in the PowerPlay overs. Ashley Bain bowled an excellent spell last weekend, and whilst Levon Shields didn't get a chance to bowl, he has proven in the past to be an extremely useful T20 operator. Youngster Daniel Sugrue made the most of his chance last week with two wickets, whilst new man Jed Wiggins is another bowling option for the home side.
Although the top of Clontarf's batting innings is sure to be an area of interest in the game, their middle order being able to keep the score ticking over throughout the middle stages in the game. Ashley Bain's 4 overs for Phoenix will therefore become very important, as he aims to keep Clontarf from accelerating through the middle overs, if Eoghan Delany can get on top of him however, it will be a big help to Clontarf's hopes of producing a fruitful innings.
KEY BATTLE: Ashley Bain vs Eoghan Delany
At Civil Service
The first game in Civil Service on Saturday sees Clontarf the visitors, and after a tough start for the home side last weekend, they will be hoping that their top order can give them a much better start with the bat this week than what happened last. After the top 4 of Muhammad Safeen, Ramji Padmanaban, Srikanth Boddu and Arjun Chandrasekar could manage just 15 between them last week, this week's hosts were indebted to the length of their batting line-up as Mubasher Siddique and Dhiraj Shetty dug them out of trouble and ensured nobody was looking at any record books. They will be desperate for a better start against the same opposition this weekend.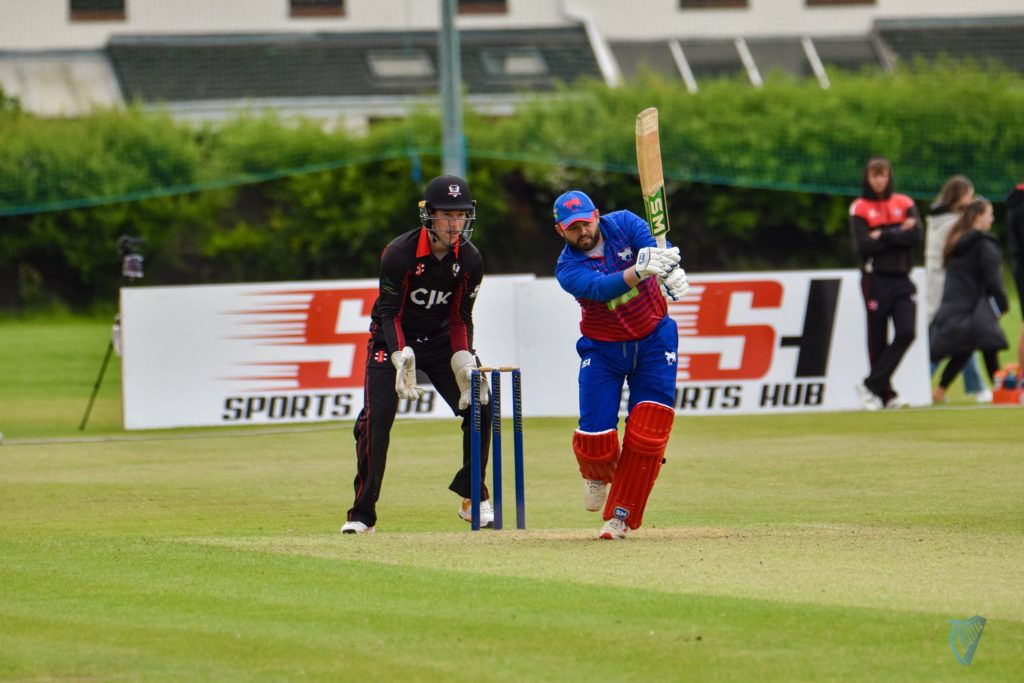 Clontarf's innings in the same game was terminated after 8 overs, however they were well ahead of the game at that stage thanks yet again to Robert Forrest, who had shared a half-century stand with teenager John McNally. That is the sort of start they will be looking for again in the return fixture, as it allows their middle order to play with freedom. With the ball, Ruan Cronje and Mick Granger were fantastic in their spells against Civil Service taking four and three wickets respectively, and there's no doubt they will both be looking to add to those hauls again in this fixture.
After starting off the season brightly last weekend, making almost half of the team's total runs, Robert Forrest will be a key wicket for Clontarf's batting innings, Service opening bowler Naveed Khan will be the man hoping to stop him in his tracks early in the PowerPlay in this fixture.
KEY BATTLE: Naveed Khan vs Robert Forrest
The second game in Civil Service on Saturday sees Balbriggan jump across from Phoenix, the home side's bowling attack will be vital here, and it is certainly not lacking in skill or experience. Naveed Khan and Mubasher Siddique are both fantastic new ball operators and have been great servants to the club over a number of years. Whilst their change bowlers include Aamir Bafanda and Prasan Shah who will have a tough job bowling in the middle overs of this fixture. Arjun Chandrasekar is likely to provide another option with the ball in the middle as the 5th bowler in the side.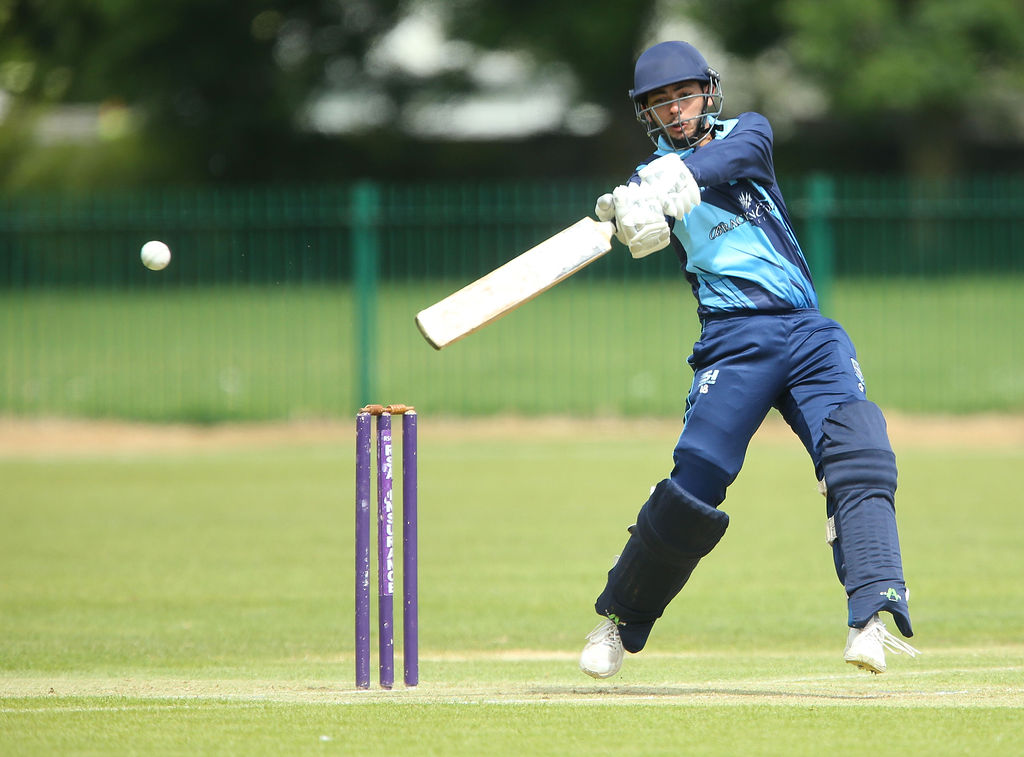 Balbriggan's batting line-up is powerful and deep, Connor Fletcher at the top of the order has been the mainstay for a number of years, he was joined by Ghanim Dara at the top for most of last season, and the pair will likely be setting up a platform for the middle order of Cameron Rowe, Greg Ford, Chris de Freitas and Farooq Nasr to capitalise on. In the late stages of the innings, both Dylan Lues and Andrew Darroch played some vital knocks last season, and have proved to have the ability to find the boundary almost at will on occasions.
With the talent Balbriggan possess with the bat, a good start will be crucial for Civil Service's bowling unit, Mubasher Siddique will be hoping to dismiss Connor Fletcher early in the innings to get his side off to a good start.
KEY BATTLE: Mubasher Siddique vs Connor Fletcher
GROUP B
At Sydney Parade
This weekend's Group B action kicks off in Sydney Parade, where Pembroke will host YMCA in the first game of the day. The game between the sides last weekend fell foul of the afternoon downpour after a mixed opening to the tournament for each team. Pembroke opened up on a tricky wicket in Railway with 105/7, and although they didn't manage to defend the score, it was by no means a bad total in the circumstances. YMCA on the other hand were indebted to a superb Tim Tector century as they made 187/6 in beating Terenure by 71 runs.
The home side will be aiming for a good start to the day to reignite their qualification hopes in the group. Nick Stapleton at the top of the batting order will be a crucial cog in the wheel for their hopes of setting a good score. Danny Hogan produced a good innings in last week's game and if reproducing that form again will be another important player for the side. The return of Irish international Lorcan Tucker could well bolster the home side's batting unit even more this weekend, however it remains to be seen whether this weekend will come too soon for him as yet.
YMCA's bowling attack showed to be in fine form last weekend, they took early wickets to restrict Terenure's top order to three ducks in the top four, Reuben Wilson's 2/6 the main culprit here. He'll be key for YMCA in this fixture against a strong Pembroke top order. Mitchell Thompson was another man to find form with the ball, taking 2/8 late in the piece. The left-arm seamers of overseas man Ashley Burton are another useful weapon in an extremely well rounded attack, which was able to use 9 bowlers in last week's game where only Jamie Forbes went at anything like the required rate Terenure found themselves needing.
With Pembroke's main man with the bat Nick Stapleton set to face up to the up-and-coming Lightning star Reuben Wilson, that is likely to be an extremely important tussle in the innings, whoever comes out on top will have given their side an excellent foothold and more than likely plenty of momentum in the Pembroke batting innings.
KEY BATTLE: Nick Stapleton vs Reuben Wilson
The second game in Sydney Parade sees Railway Union make their way back over from Terenure to play their local rivals. Pembroke will no doubt be absolutely gunning to get a result in this game no matter what happens in their first match, as Park Avenue bragging rights are naturally an extremely important thing to hold onto.
Railway's batting line-up is not as reliant on Kenny Carroll as it once was, however he is still an extremely important component for them at the top of the order. Alongside him will be Ashil Prakash, who has steadily improved with experience at this level. Punya Mehra at number three is a former UAE U19 international, before mentioning Hashir Sultan, Liam McCarthy and Brandon Kruger who will all occupy spaces in the middle order, the visiting side certainly play host to several players capable of clearing the ropes.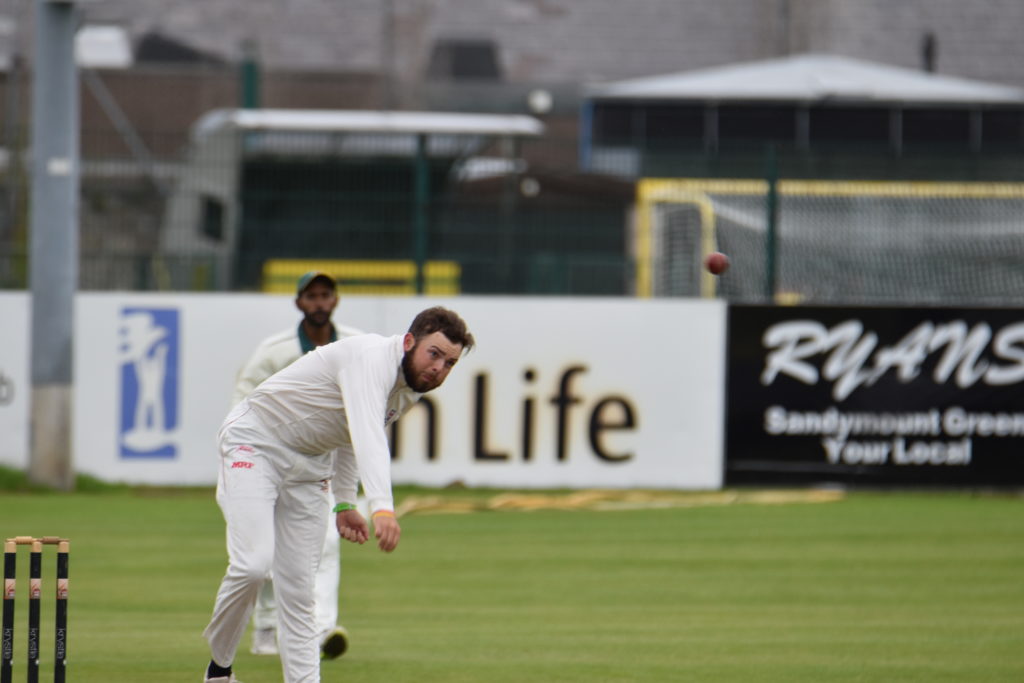 Pembroke's bowling attack misses out on some very obvious threats at this stage of the season, with the likes of Gavin Hoey with Dublin University just one of a wide range of bowlers not available to the side. They did however bowl well against Railway in their game last weekend, with the improving pitch and quicker outfield simply allowing runs to come slightly easier in the second innings. Nick Stapleton's ability with the bat is complemented by his skill with the new ball, which he is likely to share with skipper Paul Lawson again. Joe Prendergast and Zach Micklewright both kept things tight in the middle overs of the chase last weekend, which will be key again this time against a Railway side that likes to get on with things. Macdara Cosgrave and Donncha Tucker both supported Lawson in the spin department last week however will need to be on top of their games if called upon this weekend on a wicket which is unlikely to offer as much assistance for slow bowlers.
Pembroke's batting innings is likely to centre around a solid start from their overseas man Nick Stapleton, last week he was dismissed by Liam McCarthy, and that's set to be a battle to keep a close eye on again, as an early breakthrough here could put Pembroke right on the back foot early in their innings.
KEY BATTLE: Nick Stapleton vs Liam McCarthy
At Terenure
The first game of the day in Terenure sees Railway Union the visitors, they came out on top in a bit of a mucky affair last weekend, with the game reduced between the toss and start time, before weather intervened again in the second innings. Railway's bowlers were the key to their victory in this game, as not one of them went for more than 16 in a spell, restricting their opposition to just 64 in 16 overs. Liam McCarthy and Fakhar Zaman both snared two apiece, continuing their good records against Terenure, however it was the tandem spell of Brandon Kruger and Alan Joseph Mathew which really put the squeeze on the away side last week, and they will both surely be important to their side's cause this weekend again. Teenagers Mark Canniffe and Sean O'Brien have both also been important in this fixture in the past couple of seasons.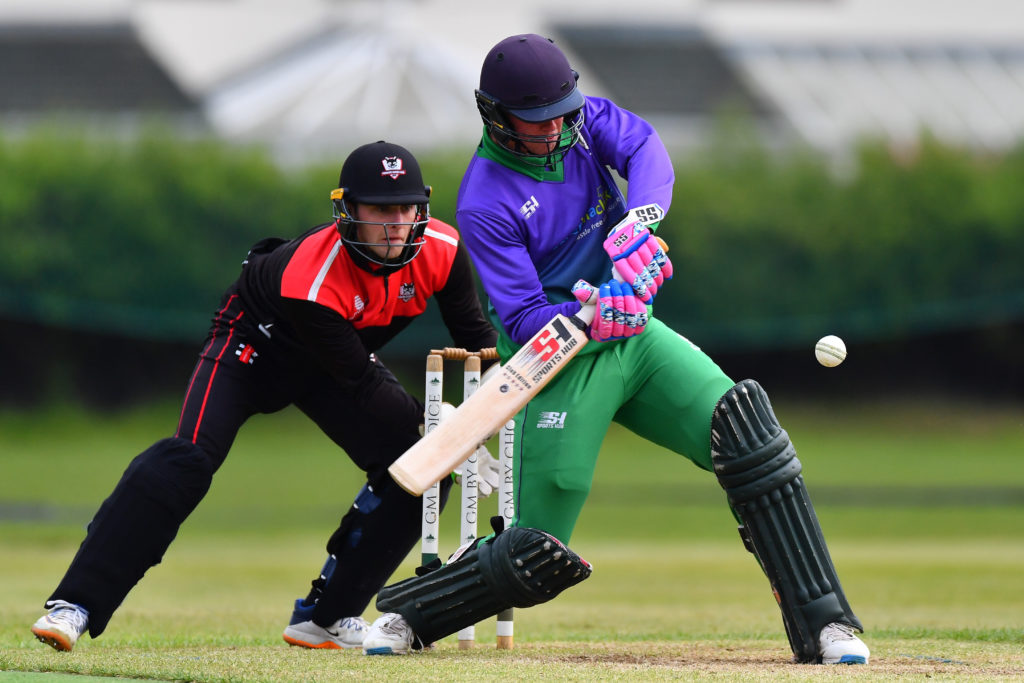 Terenure's batting will hinge on the PowerPlay ball striking of Séamus Lynch, with his ability to give the side a flying start, particularly at home, an important aspect they will look to take advantage of this weekend. Sid Nair was in the runs last weekend against YMCA and he also possesses the ability to hit the ball a long way, whilst Raghav Grover is another man in the top order who has enjoyed quite a bit of success in his fixtures against Railway Union last season. The ability of the team to capitalise on a good start could be the most important aspect, and if the middle order can get a decent platform to work off, there are more than enough players capable of finding the boundary and helping the side to a big total.
After something of a false start with the bat last weekend, Terenure will be looking to hit the ground running in this fixture, led by their main man at the top of the order Séamus Lynch, who will be taking aim in the PowerPlay, Sean O'Brien has bowled well in this fixture for the past 3 encounters, and he is likely to be the man charged with attempting to dismiss Lynch for the second week in a row. If 'Moose' gets Terenure off to a flying start, they could be hard to pin back.
KEY BATTLE: Séamus Lynch vs Sean O'Brien
The second game of the day in The Clee sees YMCA visit, after their victory against the same side last weekend the Claremont Road outfit are sure to be full of confidence for this game, however as they learned last season, Terenure can be a very tough outfit to face on their own patch. YM's batsmen have gotten off to flying starts in PowerPlays in each of the last two fixtures the sides have played in Terenure, and they are sure to go into this game with the same intent again. Tim Tector and Adam Rosslee are both extremely aggressive and will aim to punish anything loose. Jack Tector, Ashley Burton and Rory Anders provide a classy and powerful mix in the middle order, however they do possibly lack a boundary hitter at the back end of the innings, meaning one of those three staying at the crease throughout the innings could be quite important.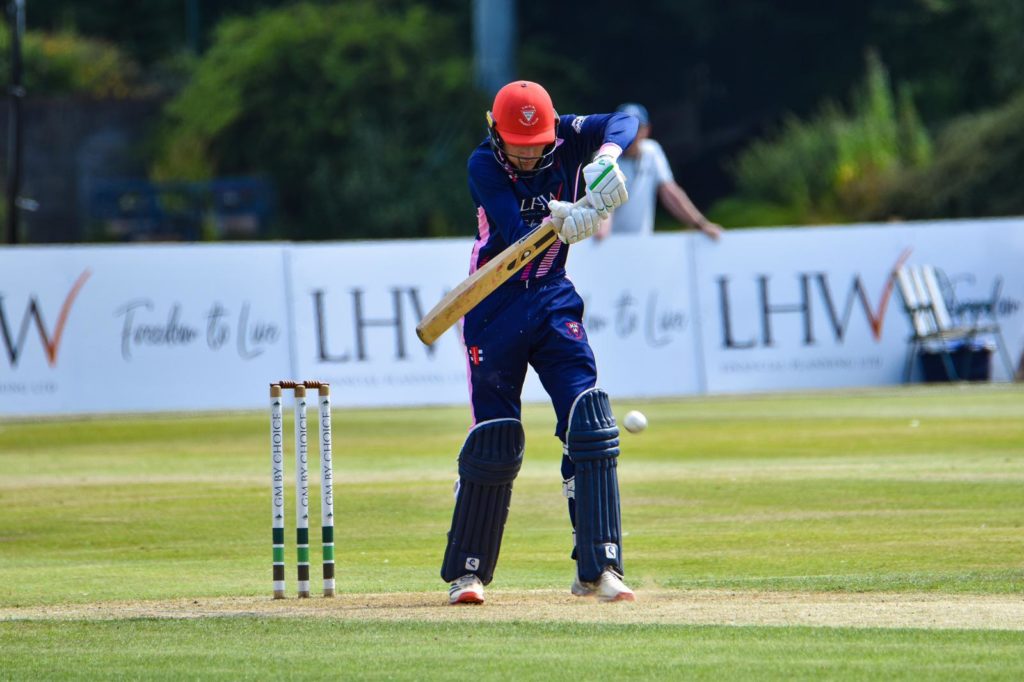 Terenure's bowlers endured a harsh start to the season last weekend as Tim Tector's early onslaught saw his side score at better than 10 an over for the first 13 overs of the innings. The way which they pulled the innings back in the final 7 overs however was cause for encouragement, with good spells from each of Dylan Cleary, Kripesh Shetty and Sadiq Safi helping wrestle the momentum back. Mark Thomas is always a threat at the top of the innings, and with the return of Raghav Grover they become a very potent new ball pairing.
Terenure will be keen to prevent Tector from getting off to the start which he did last weekend, and Mark Thomas will no doubt be the man entrusted with the role to do so this weekend yet again. If he can stop the YM skipper from getting off to another flying start, it will be a massive moment in the match.
KEY BATTLE: Mark Thomas vs Tim Tector