CRICKET SETS FOR ALL CLUB YOUTH SECTIONS
Cricket Leinster is delighted to advise that all clubs (with or committing to Youth cricket in 2021) will be provided with a CL branded Club Pack for each of their early age group categories which will include bats, balls, stumps etc - all the things you would expect to facilitate a youth session for beginners or those relatively new to the game.
These packs will be delivered by our Development staff as part of their ongoing club engagement process throughout the summer period - all you will need to do is contact your Development Officer and confirm your club requirements.
DEVELOPMENT STAFF
Fingal/ North Leinster - Brían O'Rourke
South Dublin/South Leinster - Naomi Scott Hayward
Dublin City - Fintan McAllister
Dun Laoghaire Rathdown/Wicklow - Jim Stewart
Wexford/South East - Herbie Honohan
Midlands - Bernard O'Mara
Our expectation is that this provision of equipment will assist and encourage increased participation at Youth level especially when viewed alongside the youth registration process which provides all players with full Personal Accident insurance and their own personal starter pack (t-shirt, bat, balls - all Cricket Leinster branded).
We are delighted that almost 700 youth players have registered so far and we are well on target to achieve material growth over 2020.
Our key objective is to support all clubs in providing an enjoyable and safe cricket experience for all youth cricketers and in this case, very focused on those experiencing the game for the first time.
REGISTRATION
To register (adult or youth) just follow this link: 
https://www.cricketleinster.ie/news/registration-for-the-2021-season
Sample Club Equipment below: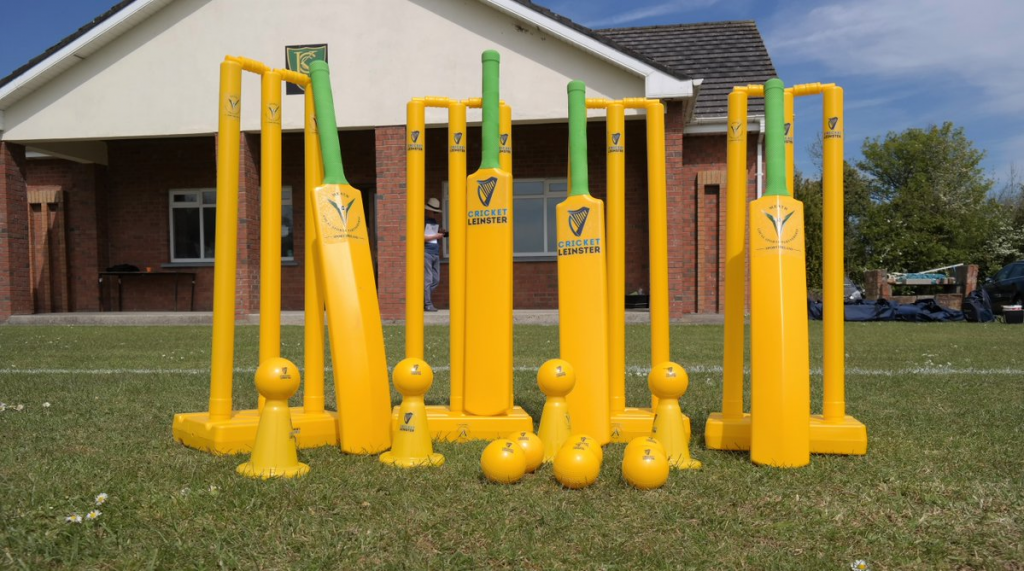 This initiative is being supported and enabled by the CL Patrons Club and we are hugely thankful for this support. To become a patron, you can follow this link: