U23 SIGGINS TROPHY STARTS WITH A BANG IN COLLEGE PARK
The U23 Siggins Trophy got started today after last week's weather induced false start.
In College Park Dublin University were hosting the Fingal team and the visitors won the toss and decided to bat first.
A perfect inswinger from Mikey O'Reilly first ball did for Athar Farooqi and things looked like they might be grim for the North Dublin team.
However sensible batting and partnership building saw Fingal post a very respectable 251 in their 50 overs.
Christopher de Freitas (53) and Hunter Kindley (41) put on a 78 run partnership before Matthew Pollard chipped in with 56 off 49 from number eight. A healthy 28 extras saw Fingal happy with their lot at the break.
Dublin University could be equally happy, with all their bowlers showing intent. Mikey O'Reilly finished with 2-10 and JJ Walsh 2-49. Ruttle (1-27) and Hoey (1-55) also took wickets as the university side kept the pressure on throughout.
The DUCC chase also started eventfully, with early wickets for MAtthew Weldon leaving the College team rocking at 3/2. David Cosgrave was also to depart early, leaving DUCC with a mountain to climb at 11/3.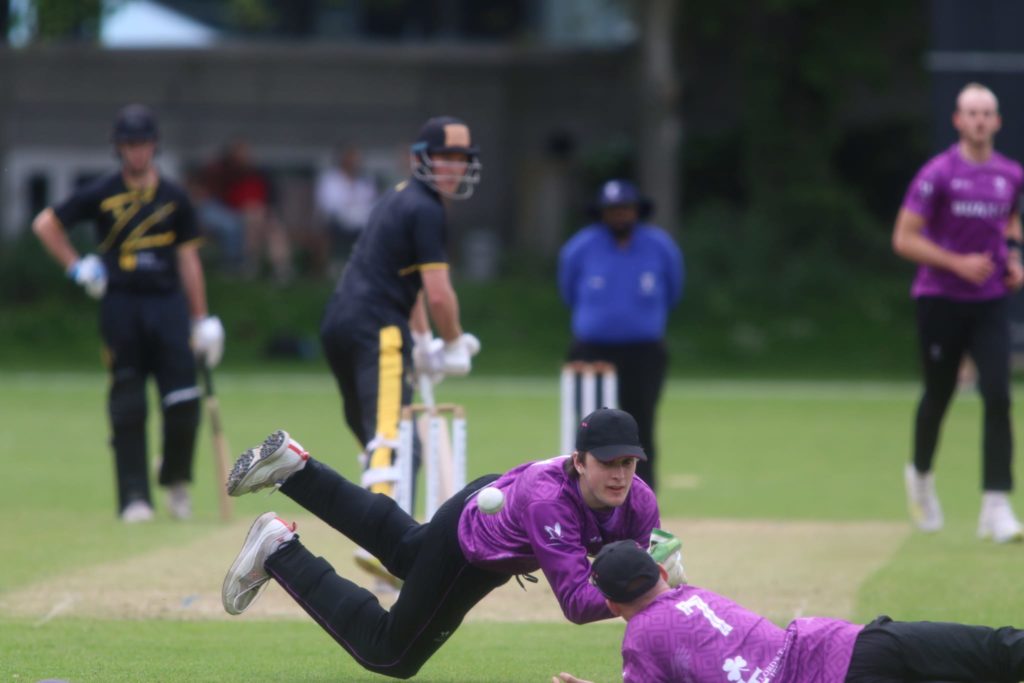 A solid partnership by Betley and Todd got them past the 50 mark, but they both fell in the space of four balls. At thsi stage it was clear that a partnership between Theo Dempsey and Gavin Hoey would be required. They batted excellently together, putting on 70 in just over 11 overs. When Hunter Kindley bowled Theo and then Mikey O'Reilly (14) there was simply too much for Gavin Hoey to do.
When Gavin fell to an excellent catch in the deep by Christopher de Freitas, the Fingal team were not too long in mopping up the rest of the DUCC tail. They were all out for 162, a winning margin of 82 runs, giving Fingal a winning bonus point.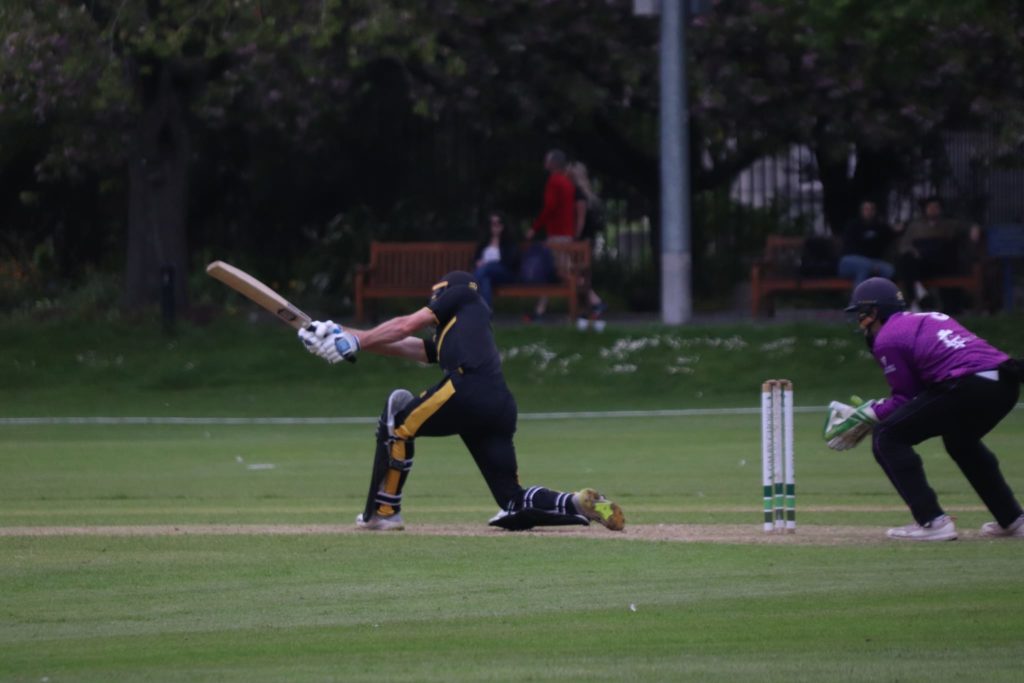 Skipper Hunter Kindley was the pick of the bowlers, taking 4-32 and the DUCC middle order. Matthew Weldon should also be happy with his removal of the DUCC top order, leaving him with 3-25.
All the spoils to Fingal on the day, setting up the final day of the tournament as a shootout in The Hills.