SPRINT COATINGS DIVISION 1 ROUNDUP - JUNE 1st
Only two matches this evening in the Sprint Coatings Division 1 league as YMCA gave a walkover and the Pembroke vs Phoenix match from this round takes place in August.
Malahide beat Leinster by 8 wickets
Leinster won the toss and decided to bat, but would be dissapointed with only making 130 in 20 overs. As has been the case for a long time Laura Delany was the cornerstone of their innings, 61 off 48 balls, but with the next highest scorer on 18 they struggled with the Malahide bowling.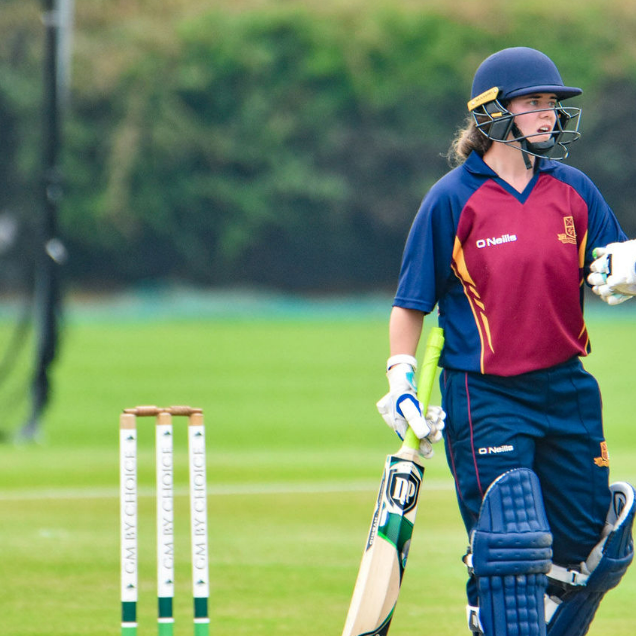 That bowling was an all round effort with full allocations for Condron, Kelly (1-17), O'Halloran (1-21) and Kerrison (1-26).
In reply Bella Armstrong continued her good form with 63 off 45 balls, backed up by Anna Kerrison (22*) and Arlene Kelly (10*). 34 extras including 25 wides gave the home team significant assistance. Malahide reached the target inside 16 overs.
The Hills beat Clontarf by 8 wickets
Clontarf won the toss and decided to use their home track first, the Searle and Coulter-Reilly partnership continuing. They put on 82 for the first wicket (Coulter-Reilly 30) and Searle carried her bat for 49* off 62. A large number of extras (38, 23w) meant that Clontarf set 145 in 20 overs.
Wickets were taken by Gough (2-28), Musonda (1-19) and Chloe Ericson with and excellent 3-20 off 4 overs.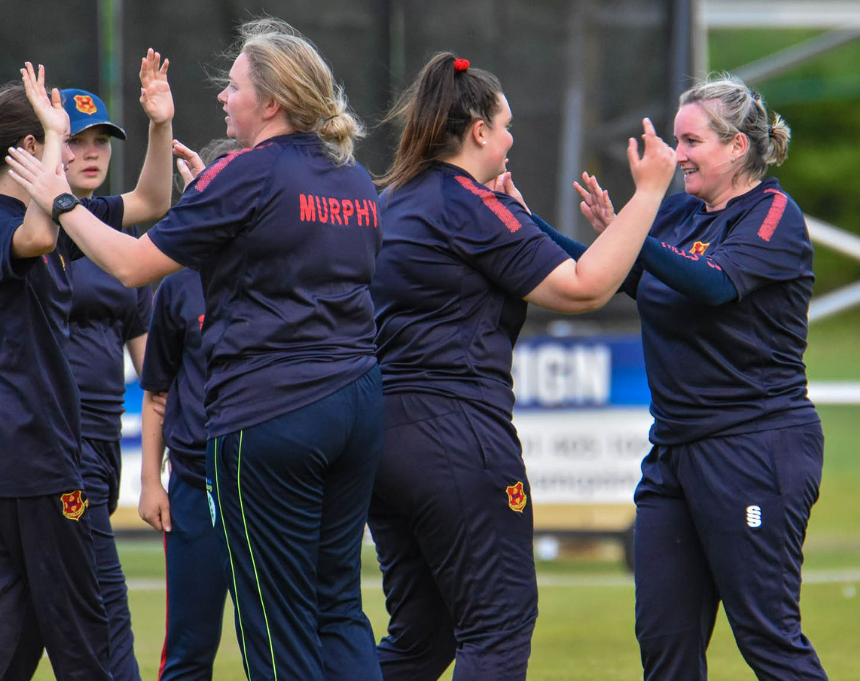 Gough and Musonda opened the batting for The Gills and Musonda continued her enjoyable Irish summer with 56 off 44 balls. Tahlia Dunne is also enjoying her summer and her 60 off 43 took the game away from the home side and gave The Hills the victory in 16.3 overs.
Freya Sargent was the only wicket taker with 2-28.
Next Thursday, June 8th sees another round of the Spring Coatings Division 1 competition, with the following ties to look forward to (5.45 p.m. starts):
Leinster vs Phoenix
Pembroke vs Merrion
The Hills vs Malahide
Clontarf vs YMCA