SPORTSHUB SLC - ROUND 3 - SATURDAY 19TH JUNE
As we reach the first of the back-to-back fixtures in each of the groups in the Sports Hub Leinster Senior League Cup, despite everyone only having played two games, there is a little shape beginning to form in each table.
An added consideration for clubs this weekend is the first InterProvincial T20 Festival taking place in Pembroke from Friday to Saturday. With four sides taking part in that expanded competition, even more club cricketers from Leinster are involved than those involved with the host Leinster Lightning. How sides adapt could go a long way to deciding the outcome of matches this weekend.
In Group A, Rush have two wins from two and host YMCA at Kenure looking to take a stranglehold on top spot in the group. While they will be shorn of openers Nathan McGuire and Neil Rock due to the InterProvincial festival taking place in Pembroke, Jack McGee and Andrew Doheny showed enough with bat and ball last time out against Terenure to be a threat. YMCA meanwhile will also have Rory Anders and Tim Tector in InterPro action; however, Jack Tector will have a point to prove having been left out of the Leinster Lightning squad.
At Observatory Lane, Leinster will be looking to build on last weekend's victory over YM when they host Terenure. Devender Ranolia put in an outstanding all-round display while Aviral Shukla will have been delighted with his three wickets for eight runs as YM were flaky chasing Leinster's 99.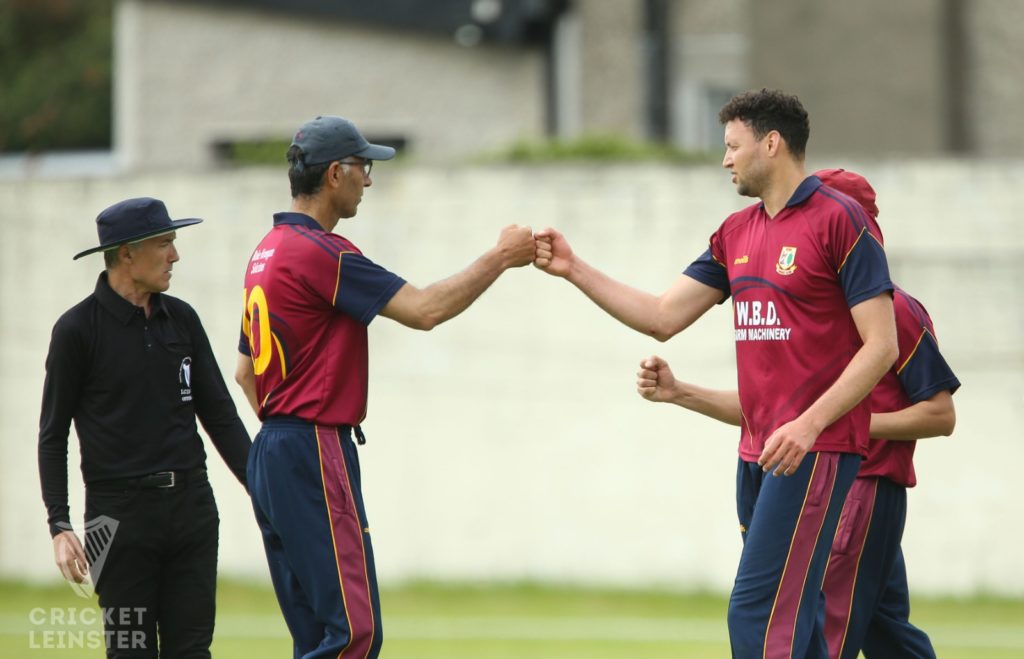 For what it's worth I expect two home wins in Group A this weekend.
Clontarf are setting the early pace in Group Bwith two wins from two built mainly on the power hitting of their top-three. Robert Forrest, PJ Moor and Eoghan Delany have set the platform for big scores by smashing a combined 230 runs at a strike rate of 127 in their two victories.
Railway Union travel to Castle Avenue with Kenny Carroll, Glenn Querl and co looking to take advantage of David Delany and Fionn Hand also being missing from the Clontarf side. Carroll underlined his undoubted class, passing 10,000 runs for the club, last weekend, and this could be a very entertaining match on Saturday.
In the group's other game, Cork County travel to Malahide and with a settled side in the village, despite not having Peter Chase or Davey O'Halloran available, for different reasons, I expect a tough trip to Dublin for County.
Two more home wins in Group B for me, but the game in Castle Avenue will more than likely come down to an over or two and could go either way.
In Group C Balbriggan welcome Pembroke to Jack Harper Memorial Park and will see an opportunity to take the scalp of a Premier League side having let one slide against Merrion. Chris de Freitas and Campbell Davies-Webb are talented individuals and Andre Botha is moulding a real team. If they can minimise the individual errors, they will fancy their chances against a Pembroke side still shorn of their international players, who this weekend represent Leinster Lightning.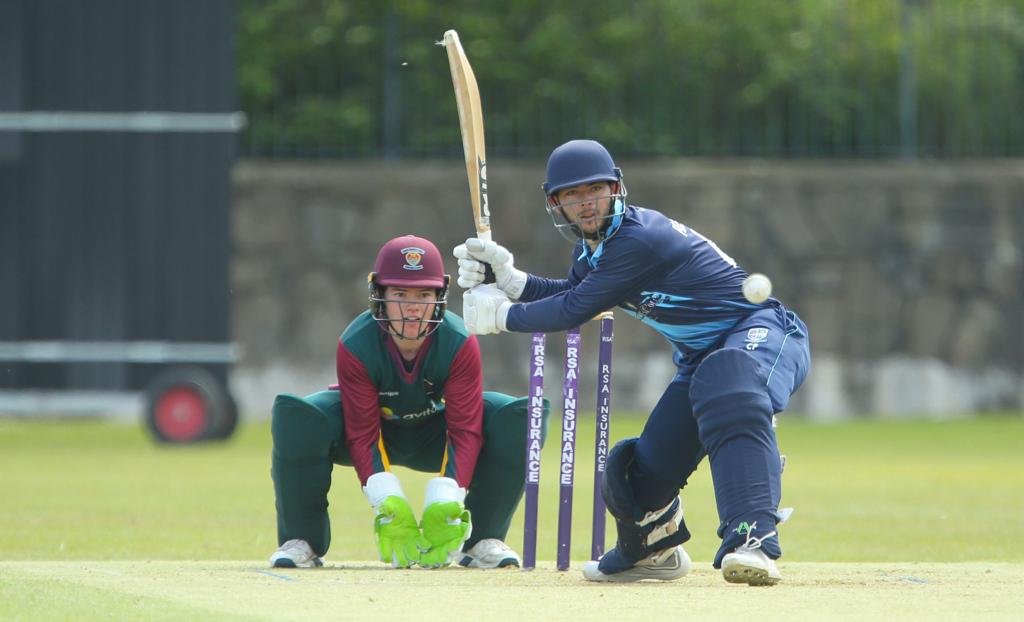 North Kildare will relish the opportunity to travel to Dublin 4 to take on Merrion in Group C's second match. While there is a lack of experience in the Kildare side, they are not happy simply making up the numbers and will be looking to perform to their capabilities and see where that takes them. It may not lead to victory this weekend, but development week on week is a more realistic target.
Two more home wins in Group C.
Finally in Group D, The Hills lead the way with two comfortable wins over North County and Phoenix. Levon Shields (88 runs) and Mark Donegan (84 runs) have starred with the bat meaning the lower order hasn't been required as they've chased their targets by 7 and 8-wicket margins.
They host the surprise package in Dublin University who should have beaten North County last weekend having been 84/2 chasing 98, only to lose by one run off the last ball of the innings. It will be interesting to see how the Students respond to that result after the high of beating Phoenix on the opening matchday.
Phoenix for their part host North County looking to get their season back on track. Having lost that opener to Dublin University, The Hills swept them aside last time out despite Tyrone Kane scoring 82 of their 137-run total himself.
Kane and opening batsman Jamie Grassi, along with opening bowler Aaron Cawley are all in InterPro action this weekend, so this could be another tough weekend for the men from the Park.
I would expect The Hills and North County to get victories this weekend.
Eight matches slated for Saturday June 19th with twitter updates on @cricketleinster with full match results round-up on the website at the close of play.
Sports Hub Senior League Cup Fixtures Saturday June 19th
Group A
1pm YMCA v Rush, Kenure
1pm Leinster v Terenure v Rush, Observatory Lane
Group B
1pm Clontarf v Railway Union, Castle Avenue
1pm Malahide v Cork County, Malahide
Group C
1pm Merrion v North Kildare, Anglesea Road
1pm Balbriggan v Pembroke, Jack Harper Memorial Park
Group D
1pm Phoenix v North County, Phoenix Park
1pm The Hills v Dublin University, The Vineyard