SKELLIG SIX 18 - LEINSTER SENIOR CUP (1ST ROUND - 13.5.2023)
This most prestigious Open Senior Cup competition dates back 88 years to 1935 and was initially played for by eight clubs - Leinster, Civil Service, Clontarf, Merrion, Dublin University, Pembroke, Phoenix and YMCA. By 1940, there were thirteen entrants, the then seven Senior League teams plus Carlisle, Cremore, Imperial Tobacco, Malahide, Monkstown, and Railway Union. For some years in the 1940s, some second elevens took part, and whilst some did make a brief return earlier this century, it hasn't happened since 2011, in a season where The Hills 2 made it one step further than their 1st XI clubmates!

The competition has been played in various formats over the decades. The 2023 iteration will be played as a white-ball (coloured kit) knock-out competition. Dublin University re-enters the competition in 2023 having last won the Senior Cup trophy in 1963 (as the third year of a treble success in the competition).
DUBLIN UNIVERSITY VS THE HILLS
That is where we will kick off our preview, as Dublin University will host The Hills at College Park next Saturday (13th May) in what will be a show-piece event at the iconic ground.
The host side are off to a fantastic start so far this season, having only tasted their first defeat on Sunday in the District Series. They currently sit atop Group D of the LHK Alan Murray Cup, in pole position to secure themselves a spot in the finals day. They have been boosted by the return of Matthew Humphreys to the side following international duty, however it was Pembroke men who shone with the ball, Gavin Hoey and Scott Ruttle both taking three wickets across the two games on Saturday. Their seamers are really able to attack in their new ball spells thanks to the depth of the spin attack at the Student's disposal, meaning Mikey O'Reilly and Theo Dempsey can go flat out at the top. With the bat, Nicolaas Pretorius also returned at the weekend to strengthen the batting line-up even more, and whilst there was only one score over 30 across the two games, there were contributions from Sanil Gupta, Rory Betley, Gavin Hoey, David Vincent and Will Todd, showing that it's not an easy task to get through all of the Dublin University batting line-up.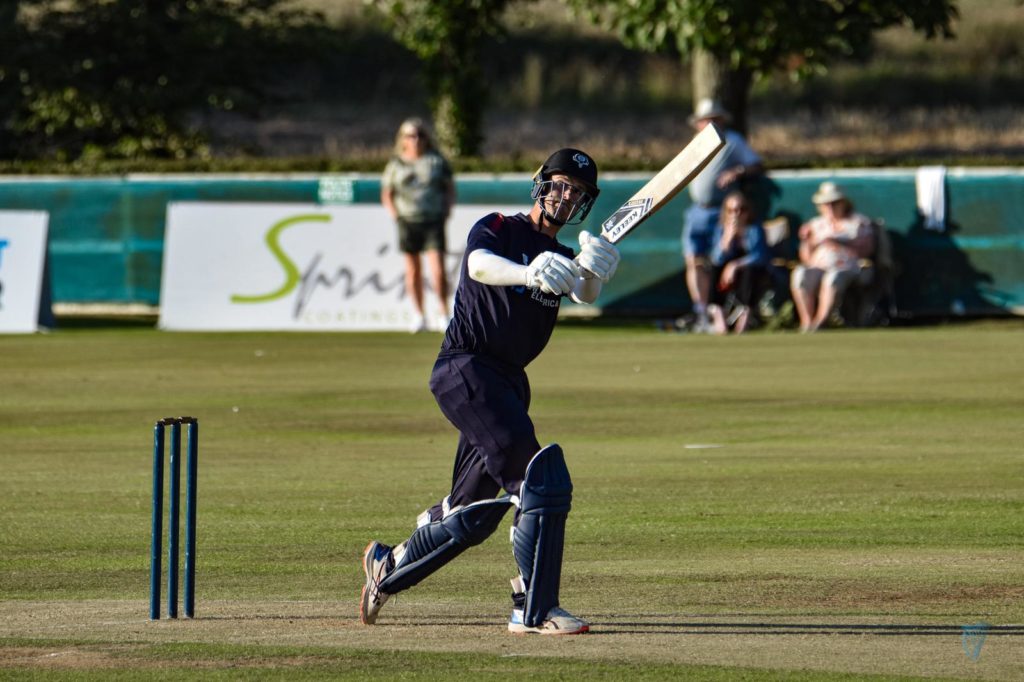 The visitors travel in from Skerries on the back of two dominant performances of their own last weekend as well, they saw off Rush before winning the local derby against North County later in the afternoon. The Hills were another side to benefit from the return of an international, as Murray Commins' announced his arrival to the 2023 season with an unbeaten 46 in their victory over Rush. The more important contribution in that game however was undoubtedly Sean McNicholl's opening spell, he dismissed both Llew Johnson and Nathan McGuire inside the opening 6 balls, underlining the impact he could have on the side this season. Cian Nulty is a man who is looking to contribute powerfully with both bat and ball for the Milverton side this season, and his long-handle helped the side across the line against North County last Saturday evening. With Mark Donegan, Nathan Rooney, Andrew Kavanagh, Tomas Rooney-Murphy & Nulty making up numbers 4-8 in the batting line-up, it's a side laced with match winners right the way through the side.
This opening 50 over game of the season for both sides probably provides a chance for players to show off some different skill sets to what they have so far. Murray Commins has already shown to be in decent form last weekend, and this format is certainly more to his liking than the T20 format in the Alan Murray Cup. His wicket will be crucial for the Trinity College side if they are to keep their good form going and they will no doubt be looking to one of their attacking seamers in Theo Dempsey to dismiss the South African-born left-hander, if he can do so, it could expose The Hills' middle order sooner than they'd like, and allow Dublin University on top in the game.
KEY BATTLE: Murray Commins vs Theo Dempsey
PEMBROKE VS TERENURE
The holders (Pembroke) host Terenure in what is sure to be an interesting opening tie in their defence of the title - both sides have had a challenging start to the season in the T20 format. The home side will be hoping that the change of format to 50 overs, where they have been so successful over the past number of years, will allow them to kick start their season. It's likely that this format could see a seasonal debut for skipper Theo Lawson, although they will certainly still be without their regular Irish internationals who are on duty in Chelmsford. A return for Lawson would strengthen the batting line-up considerably, so far only a couple of minor contributions have been mustered by the top 4, with Nick Stapleton and Danny Hogan being the only men to provide anything of note. Stapleton and Paul Lawson have been the two bowlers to stand up so far for the home side.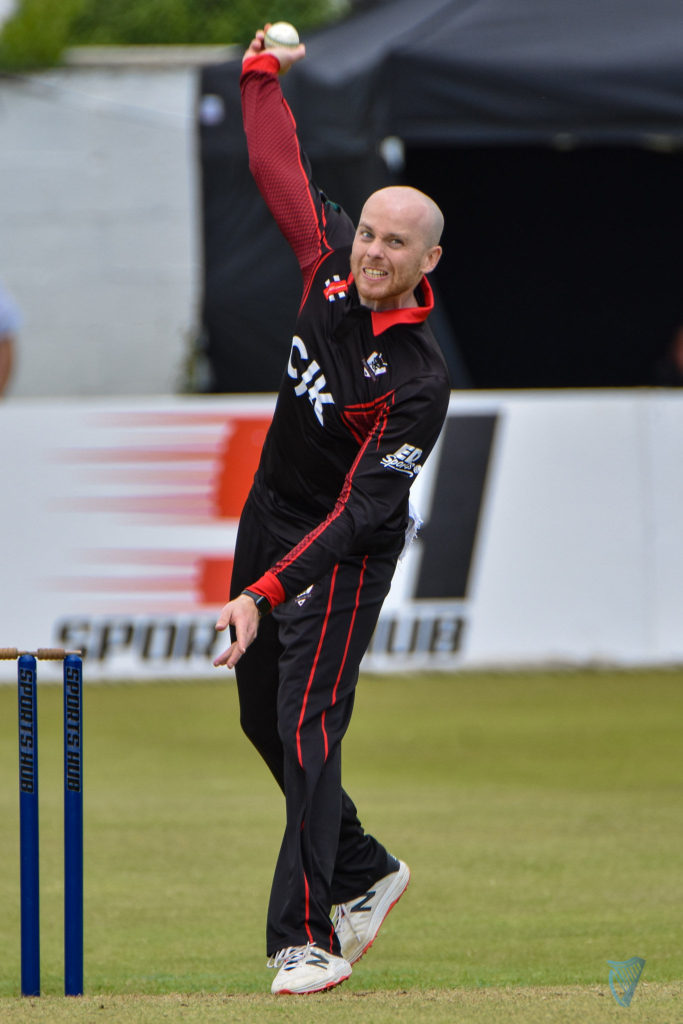 Terenure have had a similarly slow start in the Alan Murray Cup, summed up by last weekend when they paired a good batting performance with poor fielding, and a poor show with the bat with an excellent display with ball in hand. There were green shoots however as runs for Dónal & Séamus Lynch and Raghav Grover across the two games showed this tie's visitors to have some batsmen coming into a bit of form, key man Séamus Lynch also managed 70 the last time this pair met in this competition at the start of the 2022 season. Led by Mark Thomas, the Clee's bowling effort against YMCA was excellent, reducing their visitors to 59/6 before being beaten by a brilliant partnership. Thomas and Grover both extract good movement early on, whilst Bhavic Tukrel and Darsh Shetty will provide control in the middle overs. Leg-spinner Viraj Bhalekar also delivered a good spell in that game and is a new man on the block who Pembroke may need to be wary of.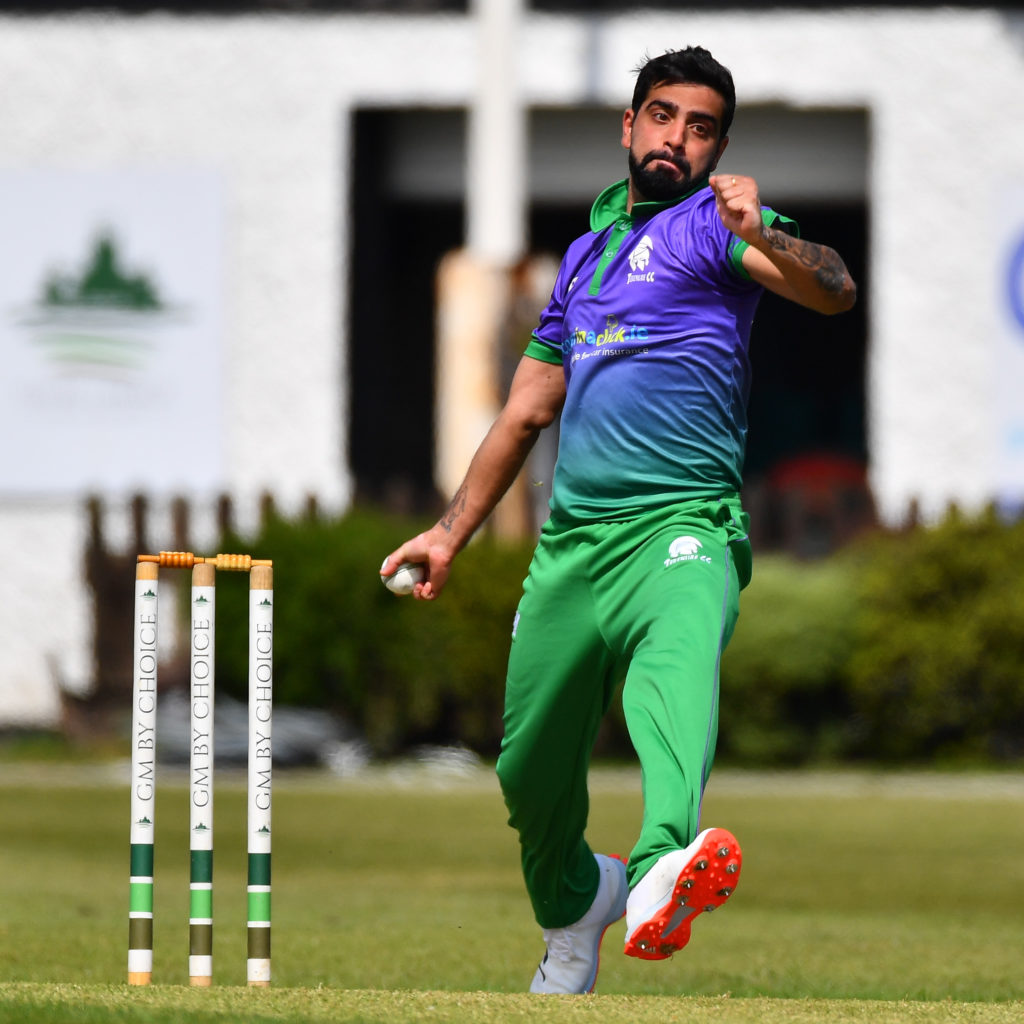 The tail of two Australians at the top of the Pembroke batting innings is sure to be a battle to watch out for, however Terenure's number 3 Raghav Grover, who looked in brilliant nick last weekend, is more than likely to face up to Pembroke's main spinner Paul Lawson at some stage in this weekend's innings, if Lawson dismisses Grover, it will give his side the upper hand in the game for sure.
KEY BATTLE: Paul Lawson vs Raghav Grover
NORTH KILDARE VS NORTH COUNTY
In The Maws, North County are the visitors to a North Kildare side who are yet to win a game as yet this season. County themselves are also winless, however they have lost two fixtures to rain as compared to the one which North Kildare have. The away side's batting will be the key to this game, they have a powerful and experienced line-up at their disposal, with another class angle now provided by the recent addition of Simi Singh. Jonno Andrews was dismissed just once for his 122 runs across the two games at the weekend, showing some of his best form, whilst the explosive Forqan Hassanzada has threatened to produce a big innings with a couple of starts last weekend, and could prove to be a match-winner at some point, whilst Niall McGovern, Eddie Richardson and John Devane round out a top 6 that could well run up a big score against NK if given the chance. With the ball, the opening bowler siblings of Ghaffar and Sattar offer pace and bounce, whilst the spin pair of Tanvir Hasan and Simi Singh would both be keen to extract what's on offer from the surface in Kilcock. Eddie Richardson and Sean Sludds round out a very well balanced bowling attack which will prove very tough for NK to counteract.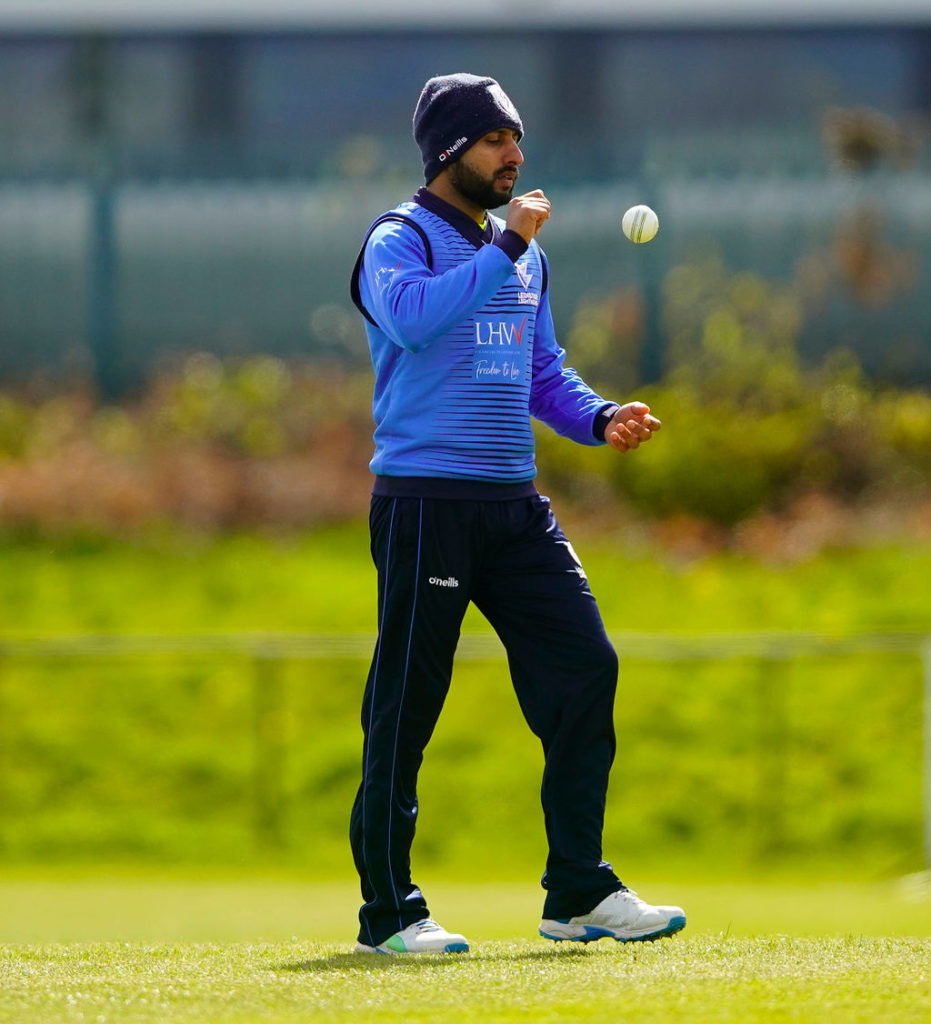 North Kildare's batting line-up has been put under the pump significantly thus far this season, last week against Merrion they saw just one player manage double figures among a total of 76 all out, having been beaten by 107 runs earlier in the day. Their highest total as yet is just 111 and they will desperately need more of their ever-changing top 6 to put together a decent score if they are to have any chance in this fixture, against a North County line-up which will be sure to fill it's boots if given the chance. The bowling attack featuring Husnain Maroof, Mohammad Zaman and Ahmed Dar hasn't stood much of a chance in defending the meagre totals set thus far, and they'll hope to be supported by Yashraj Mate and Akilesh Sharma in an effort to restrict the County batsmen.
The top of North County's batting order will be the key to this game, if North Kildare can pin them down early it will give them a chance of restricting the side to a manageable total. As a result, Yashraj Mate's opening spell to Simi Singh will be crucial.
KEY BATTLE: Yashraj Mate vs Simi Singh
YMCA VS LEINSTER
At Claremont Road, there's an all-Premier League affair as Leinster are the visitors. The away side had started their campaign with a thumping win against North Kildare, but were immediately on the back foot again after a pair of losses last weekend. Their batting line-up is full of stroke makers and boundary hitters who on their down could run up a big score against any team in the league. At the top Bilal Azhar and Saqib Bahadur are yet to fire this season, however the middle order including Monil Patel, Joey Carroll and Pete Francis have all gotten runs early in the season and will be looking to build on those performances in the longer format games. Michael Hogan has been behind the sticks in the opening games and he offers another dangerous batting option in the middle order. With ball in hand, they are now inundated with options when compared to the side that saw them get promoted last season, Mark Tonge has started the season well and in the seam department now supports Joey Carroll and Bilal Azhar, whilst there's also pace options in Pete Frances and Jai Moondra. If none of those bowlers have any success, it's not the end of the word for the Rathmines side, as they can then call upon spin in the form of Dev Ranolia and Saqib Bahadur, both of whom have a history of producing some game-changing spells of bowling.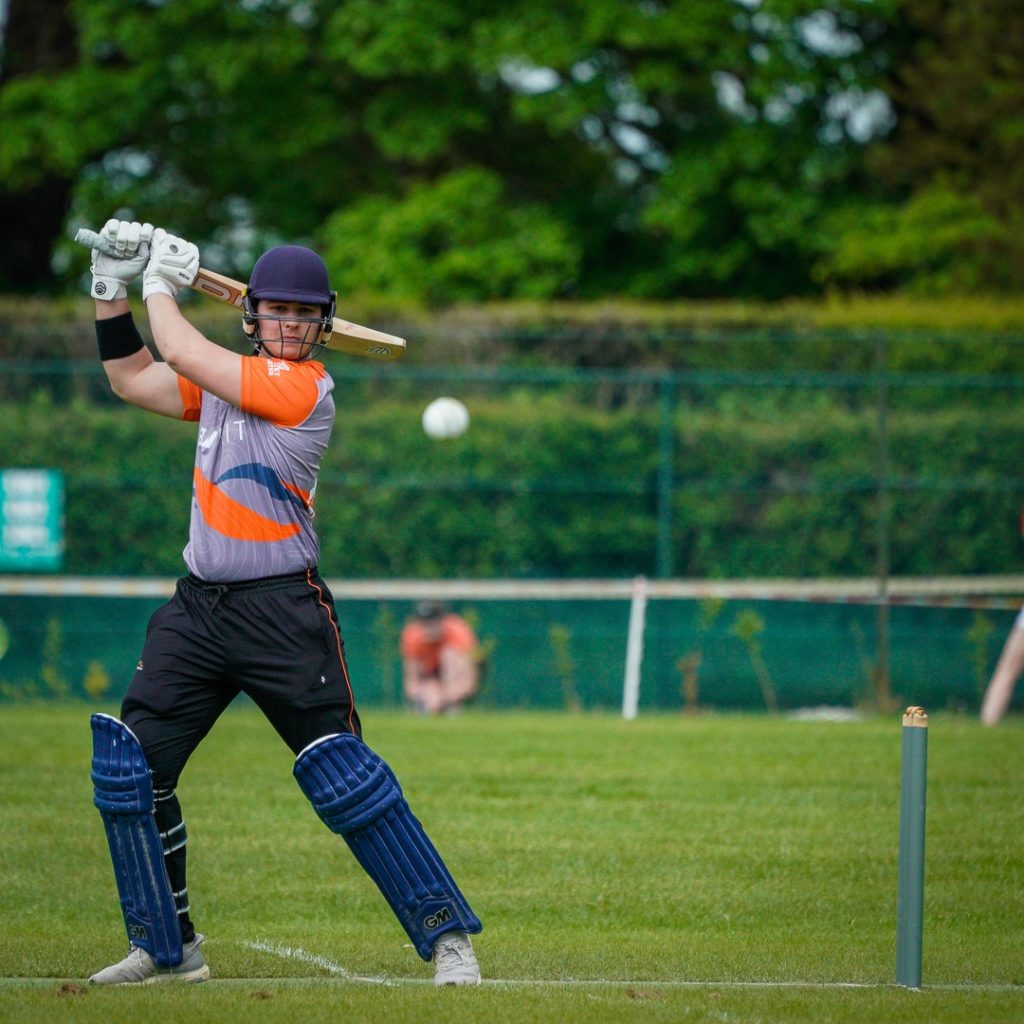 Their hosts meanwhile are three wins from three completed games in the Alan Murray Cup, and head into this fixture hoping to keep momentum going. Skipper Tim Tector has led the way with the bat in two of those three games, and whilst the top order around him has largely failed aside from one contribution from Adam Rosslee, the YM tail end showed it was more than capable of holding its own last weekend, as Aaron Baily and Tom Anders dug them out of a 59/6 shaped hole against Terenure. The 50 over format this weekend will mean that some of the top 6 will need to find a way to contribute more to the innings. Granted this will suit the likes of Jack Tector better than the shorter format, and Ashley Burton will have plenty of longer format experience to fall back on, but this early season transition could prove to be challenging for the less experienced stroke-players in the middle order. YM's bowling is varied and covers almost all areas an attack could wish for, there's right arm seam in Olly Riley, Reuben Wilson, Rory & Tom Anders, whilst Ashley Burton provides the left-arm option, Aaron Bailey leads the spin attack with his left-arm offies, whilst James Forbes provides the same option, finally Tim Tector has also made a return to the bowling crease this year offering a right arm spinning option to the side.
This is a game in which you could pick one of several battles out to be important in the game, Tim Tector's batting in T20 has been brilliant however it's his opening partner Adam Rosslee who put together an excellent knock last weekend in the District Cup who Leinster will be more keen to dismiss. They'll be looking for Joey Carroll to produce the goods with the ball here to dismiss the South African and allow Leinster to get an early look at the YMCA middle order.
KEY BATTLE: Adam Rosslee vs Joey Carroll
MERRION VS RAILWAY UNION
Another all-Premier League affair takes place in Anglesea Road, as Merrion and Railway Union are set to do battle. The away side are absolutely flying this year so far, they're the only team to have managed 4 wins in the Alan Murray Cup so far and are in pole position to qualify from their group, their main man Kenny Carroll has been in the runs to help them to victory against Terenure, whilst their batting line-up overall has been strengthened and lengthened by the additions of Punya Mehra and Brandon Kruger this off-season. The extent of the impact these additions have had is clear when the absence of Philippe le Roux has barely been noticed across their opening couple of weekends, and having been an incredibly hard team to beat once they got on a roll last season, they will go to Anglesea Road full of confidence. With the ball, Alan Joseph Mathew has picked up where he left off in the back end of 2022 opening up with some tight spells, whilst fellow spinner Fakhar Zaman has been in the wickets. Hamza Maan's return to the side didn't go quite as planned last weekend and they'll be hoping he can improve this weekend. In the seam department, skipper Liam McCarthy has led the way so far, including an excellent 4-for against Terenure last weekend, whilst new man Esmat Ibrahimi had a decent impact on debut last time out.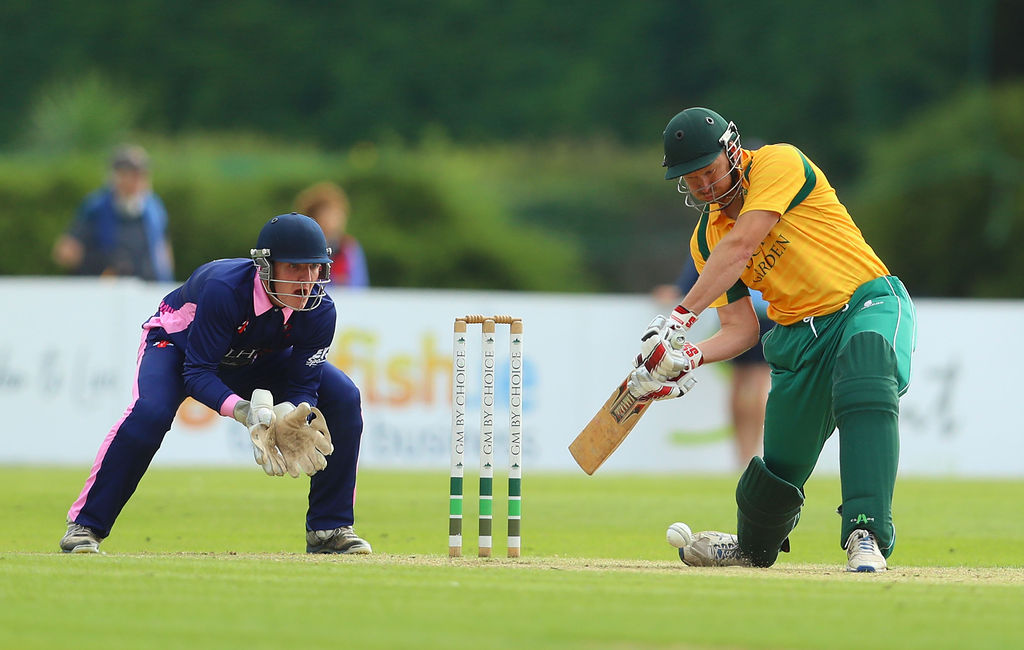 Merrion gave their season something of a jump-start last weekend with two comprehensive victories over North Kildare and will be hoping that the valuable time in the middle gained by their batsmen will help them this weekend. Whilst they will be without Stephen Doheny who is on international duty, Jack Carty, Sam Harbinson and John Anderson contribute to a top order full of runs, whilst through the middle, Mike Lewis will likely deputise with the gloves and is a strong batting option, with Dom Joyce, Max Sorenson and Swapnil Modgil rounding off a good unit which should be capable of producing a decent score in this game. With the ball Muhammad Sinan and Max Sorenson offer pace and movement early on, whilst the Stanton brothers were in the wickets against North Kildare taking 10 between them across the two games. Seb Dijkstra's leg-spin had a good introduction to 1st team cricket, whilst left-arm spinner Danny Forkin was also in the wickets, overseas man Harbinson also offers a good seam bowling option in what is a very well rounded attack, one which Railway Union will need to be on top form to get on top of.
Railway's key man at the top remains Kenny Carroll, and with the firepower that is available to Merrion with the ball, getting through the opening spell of Muhammad Sinan could prove to be extremely important to the visiting side, if Carroll is still there at the end of the Power Play it could be a long afternoon in the field for Merrion.
KEY BATTLE: Muhammad Sinan vs Kenny Carroll
CIVIL SERVICE VS RUSH
In a busy day for the Senior Cup in the Phoenix Park, Civil Service play host to Rush in an all-Championship affair. Service have endured a tough beginning to the Alan Murray Cup season, however this will be more of an acid test for them of what's to come this season, with Rush having finished 5th in the Championship last time out. Their batting line-up is yet to get off to a good start, however there has been plenty of promise shown by the lower-middle order in their ability to stick out periods and grind out runs even in the T20 format. This will no doubt stand to the side in the 50 over format, however it's going to be vital to them that they get off to a good start, which is where openers Muhammad Safeen and Ramji Padmanaban are important. They side has plenty of stroke players in Srikanth Boddu and Arjun Chandrasekar, but a platform at the top for those men to build on is absolutely vital. With the ball, the side haven't stood much of a chance in defending some low totals, however the attack is varied and there are plenty of options to choose from. Naveed Khan and Mubasher Siddique have been staples of the Service attack for many years and are in most ways the pack leaders, they are supported by Aamir Bafanda and Arjun Chandrasekar primarily, whilst there are several others including Prasan Shah, Dhiraj Shetty and Rajath Parashurama who all offer support with the ball.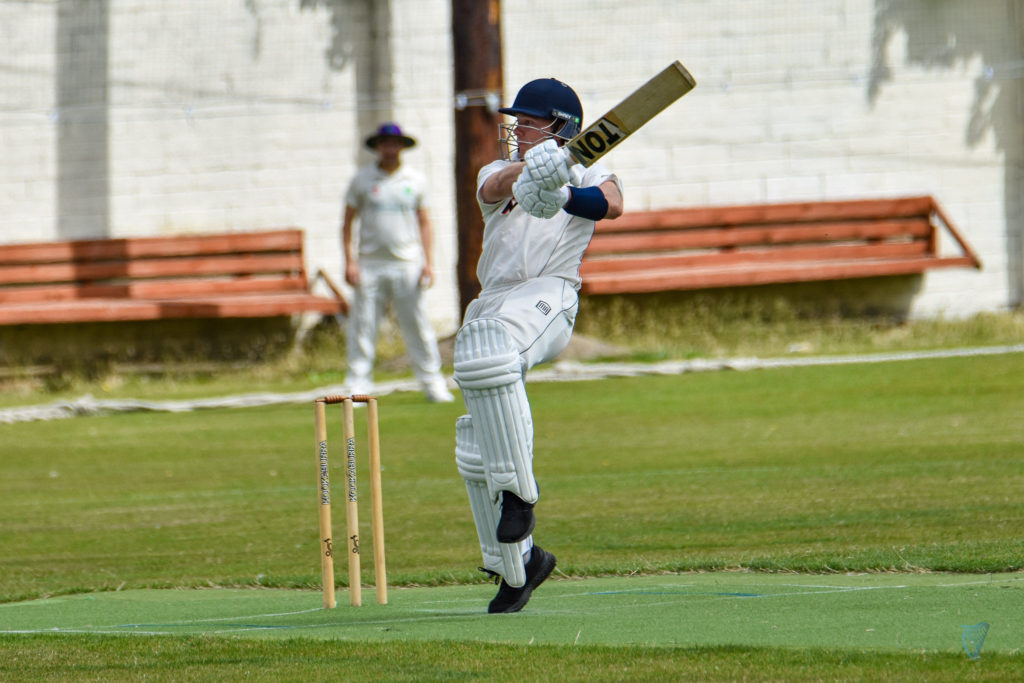 Rush meanwhile are coming into this weekend off the back of a pair of fixtures that sum up just how good they can be alongside how frustrating they can be, having made just 119 in their opening game against The Hills, their visitors knocked it off inside 15 overs just two down, this seemed to light a fire under the side however, as they absolutely obliterated Malahide's bowling a few hours later, pummelling 234/7 in 20 overs as both Neil Rock and Nathan McGuire made rapid half-centuries. Llew Johnson and Cian Egerton bookended that pair in the batting order and both were in boundary hitting moods as well with that total being reached in spit of just 13 runs coming off the last two overs, needless to say Rush's batting line-up is in destructive mood at the moment. With the ball Egerton in particular has been equally impressive, his opening spell against Malahide helped essentially put the game to bed with three early wickets, whilst a return to form for Allan Eastwood will be welcome to them, as he took 2/23 from his four overs, Jarred Barnes and Asher Abbasi completed an excellent seam effort in that game with two wickets apiece, and although he took some early punishment, Nathan McGuire's off-spin has in general been a massive boost to the side this season on his return.
With how explosive Rush have been when getting a start in this year, Civil Service's bowlers will need to be at the top of their game from the outset, Naveed Khan's opening spell to Llew Johnson will be where they will seek an early wicket in an effort to keep Rush's top order under something of a hold.
KEY BATTLE: Naveed Khan vs Llew Johnson
MALAHIDE VS BALBRIGGAN
The final all-Premier League affair of the first round pits back-to-back league winners Balbriggan, against the much strengthened Malahide side in The Village. The visitors have been noted before as being perennially slow starters in the past couple of years, and as such they'll need to be switched right on for their opening 50 over game of the season. Their top order batters in Connor Fletcher and Ghanim Dara have forged a good partnership in the last two seasons, with Dara coming into this game off the back of an unbeaten century in Division 4 last weekend. Farooq Nasr's league record has been strong and he's likely to occupy the number 3 slot, whilst Greg Ford and Chris de Freitas have regularly been able to build on the top order's good starts. Cameron Rowe is another middle order player who will be looking for a chance to spend some time in the middle, whilst lower down Dylan Lues and Matt Pollard will be the men wielding the long-handle in an effort to finish the innings strongly. With the ball, Pollard's belated debut at the bowling crease last weekend was well worth the wait for Balbriggan fans, as he blew Civil Service away with a five wicket haul, along with de Freitas and the battery of spinners, he's likely to be the most important bowler in this Balbriggan attack this weekend.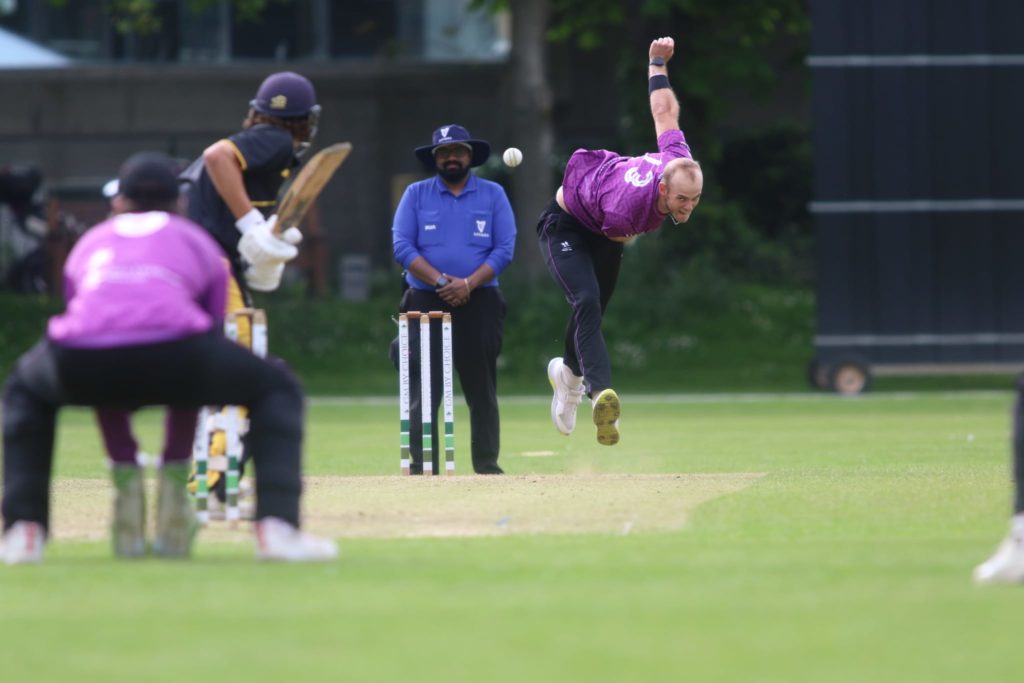 The hosts meanwhile have had a strange start to their campaign, having been nosed off by the rain on week one, they comprehensively saw off North County last weekend, Younas Ahmadzai and Matt Ford making half-centuries, whilst Ahmadzai made another, quicker, half century in Rush in their subsequent defeat. This pair is supported in the batting line up by Jamie Grassi, Ali Frost, Andrew Sheridan and Fintan McAllister, who are arguably all less attacking than Ford and Ahmadzai, whilst Hunter Kindley is sure to play a key role in the longer format having shown glimpses of what he was capable of in the back end of the league season last year. On the bowling front, The Village are inundated with options to choose from with David O'Halloran's return, Peter Chase coming back from injury, whilst Cameron Shoebridge, Kelvin Donnelly and skipper James Newland are all seam bowling options. Ford's all-round ability means his spin is almost a bonus to add to his position in the batting line-up, whilst Kindley has also began to roll his arm over this season.
Matt Pollard's spell against Civil Service last weekend was a taster for the league of what's to come from him this season, and no doubt he will relish the opportunity to bowl at this Malahide top order. Equally relishing the challenge opposite him will be Younas Ahmadzai, who's runs last week really set a marker down as well, he will want to get on top of the Brig bowling early on, if Pollard dismisses him, it will allow the visitors right into Malahide's line-up early on.
KEY BATTLE: Younas Ahmadzai vs Matt Pollard
PHOENIX VS CLONTARF
Finally we have the second game from the Phoenix Park, where 2022 runners-up Clontarf (who have won the trophy on 14 occasions) face a tough task as they look to go one better than last year - they travel to the Park to take on Phoenix (who have won the trophy a record 15 times, the last of which was 1982). The visitors arrive having tasted a comfortable victory in last weekend's T20 fixture in the same ground. Most encouragingly for the visitors PJ Moor was in the runs in style, making an unbeaten 78 including 5 boundaries and 6 maximums, whilst as has been the case throughout the T20s, Robert Forrest and John McNally have also provided power hitting in the top 3. The return to 50 over format will come as music to the ears of skipper Eoghan Delany who will see it as a chance to spend time in the middle and accumulate runs in a method he's more accustomed to, whilst Ruan Cronje and Aaron McGeehan were both in the runs for Dublin City in the District Series last weekend in the 50 over format. With the ball, whilst Tarf are slightly short on seam bowling this weekend, this format was where Cronje really stamped his authority early last season and he will look to provide wickets in the middle of the innings. Cillian McDonnell's five-for last weekend means he's another spinner in form and no doubt Delany will be hoping that pair can shoulder the bulk of the responsibility this weekend in an inexperienced bowling line-up.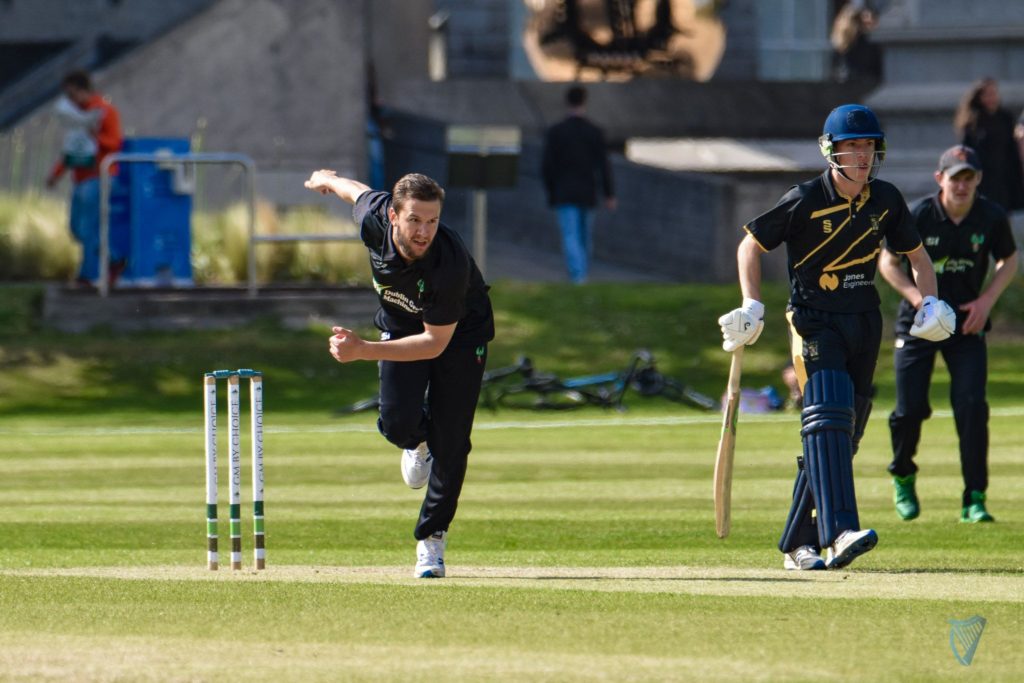 Phoenix meanwhile have been left reeling by some really poor starts with the bat so far this season, and this is something they will need to address this weekend, perhaps with there being less need to go after the ball hard in the PowerPlay in this format, the issue will solve itself. Tyrone Kane an Jed Wiggins were the only men to half-threaten Tarf last weekend with the bat, and are likely to be important for Phoenix again this time around, whilst Oli Hald's usual belligerent style of batting often works in his side's favour at the back end of 50 over contests. The timely return of Ben White last weekend was a big help with the ball, and his 10 overs this weekend will be crucial to the side, Ash Bain and Hald will both need to be on song with their line and length to keep Clontarf's boundary hitters quiet early on, whilst Phoenix are likely to be looking for their star man Tyrone Kane to work the oracle and produce a big spell of bowling early in the piece.
A good start for Tarf could prove terminal for Phoenix in this game, as such the home side will be looking for Oli Hald to produce the goods with the new ball, and dismiss PJ Moor, which no bowler could manage last weekend.
KEY BATTLE: Oli Hald vs PJ Moor

As the 2023 competition gets underway next Saturday, there are sixteen clubs in competition. No doubt they will all hope to see themselves taking the trophy at Sydney Parade on Saturday 5th August. Five of them will be keen to register their first success in the competition. Rush and Terenure have each been losing finalists on one occasion whilst Balbriggan, Civil Service and North Kildare have yet to reach a Final.
The full first round of fixtures are as follows:
Dublin University vs The Hills (College Park)
Pembroke vs Terenure (Sydney Parade)
North Kildare vs North County (The Maws)
YMCA vs Leinster (Claremont Road)
Merrion vs Railway Union (Anglesea Road)
Civil Service vs Rush (Civil Service)
Malahide vs Balbriggan (Malahde)
Phoenix vs Clontarf (Phoenix Park)
You can follow all the action via the CL Match Centre - www.cricketleinster.ie/match-centre
The Quarter-Finals are scheduled for Sunday 11th June with the Semi-Finals pencilled in for Sunday 23rd July.
The Skellig Six 18 Senior Cup Final will take place on Saturday 5th August in Sydney Parade and will be live-streamed with full commentary throughout the day. There will also be a CL Patron's Lunch that day hosted by Pat Banahan, CL 2023 President.