SIGGINS TROPHY DECIDER PREVIEW – 14.05.2023
This Sunday sees the final two fixtures in the inaugural U23 District Series for the Siggins Trophy play out, with a final day decider slated to take place in The Vineyard, as Fingal host Dublin City. Whilst in Trinity College, Dublin University play host to South Dublin & Midlands.
FINGAL VS DUBLIN CITY
Skerries sees the competition decider play out, as Fingal host their home game in the competition. The home side strung together an excellent win last weekend, seeing off DU in College Park. A shaky start saw three early wickets fall, however the middle order strength of this weekend's hosts was clear for all to see, Chris de Freitas & Matt Pollard making half-centuries, whilst there were also contributions from skipper and Malahide man Hunter Kindley and unbeaten runs for Dylan Lues. Bowling wise the side is full of options, Lues and Kindley complete all-round roles with their overs, whilst preceding them there's a battery of seamers available to the Fingal side, with Muzamil Sherzad back in the side this weekend in addition to David O'Halloran, Matthew Weldon, Matt Pollard and Yaseen Sherzad who were last weekend's options. Luke Whelan is again behind the stumps, whilst John Devane and Cameron Rowe are the other top-order batters in the side.
Fingal side to play Dublin City; Hunter Kindley* (Malahide) John Devane (North County) Luke Whelan+ (North County) Cameron Rowe (Balbriggan) Chris de Freitas (Balbriggan) Yaseen Sherzad (The Hills) Muzamil Sherzad (The Hills) Dylan Lues (Balbriggan) Matt Pollard (Balbriggan) Matthew Weldon (The Hills) David O'Halloran (Malahide)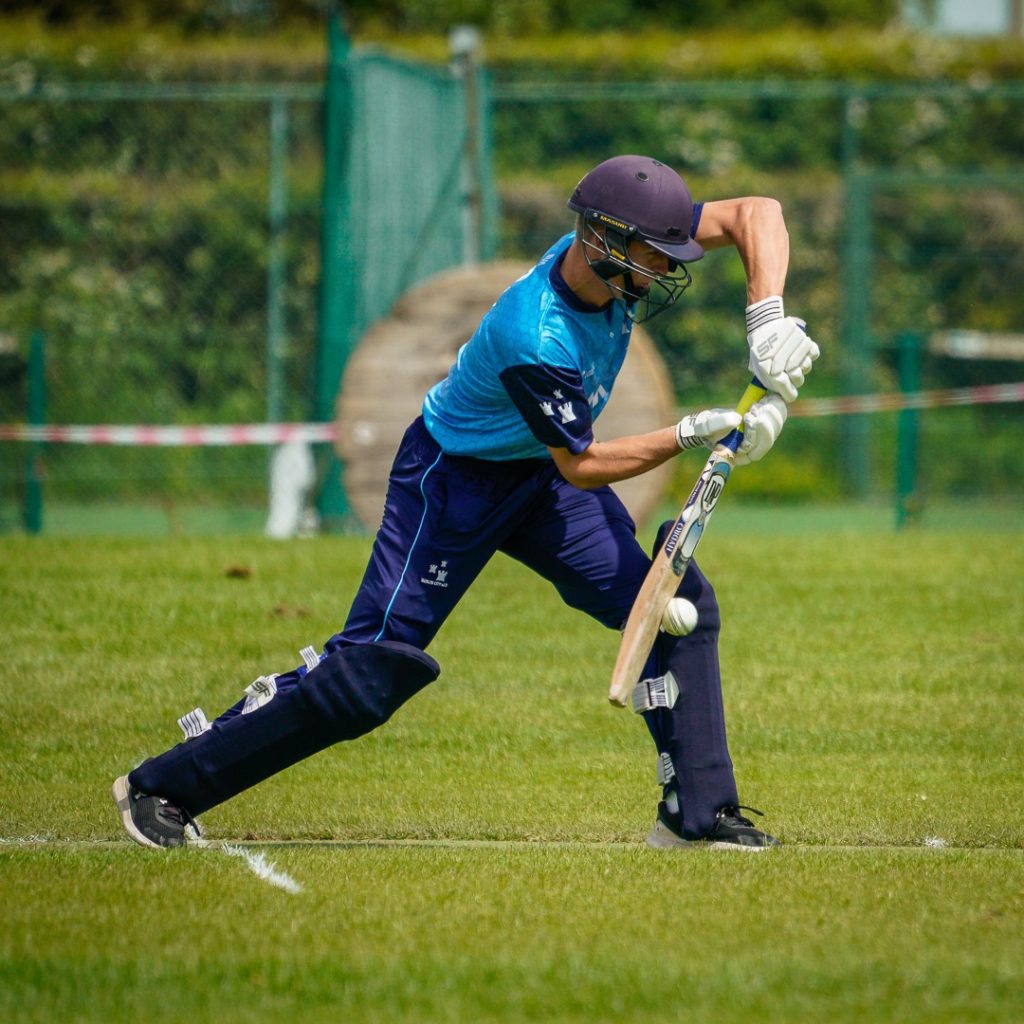 Dublin City put together a strong performance in Kilcock last weekend, thanks mainly to half centuries from Ruan Cronje and Brandon Kruger. The former Cork Harlequin takes over as skipper this weekend in the absence of Liam McCarthy, with Macdara Cosgrave returning to the side having not been in the squad last weekend, he will be Kruger's deputy. Aaron McGeehan and Ashil Prakash will again be at the top of the order, Phoenix are doubly represented this weekend with Callum O'Byrne and Sam Morris both in the side, whilst joining Cosgrave in the Pembroke contingent are Noah Smith and Patrick Morris. Merrion also have two representatives in Sean Stanton and Oisin Bhoja who was one of the picks of the Dublin City bowling last weekend. With McCarthy out of the side, Stanton and Morris will shoulder the task of leading the seam attack, whilst the spin options are plentiful with Cronje, Bhoja, Kruger all strong options with the ball.
Dublin City side to play Fingal; Aaron McGeehan (Clontarf) Ashil Prakash (Railway Union) Ruan Cronje (Clontarf) Brandon Kruger (Railway Union) Callum O'Byrne (Phoenix) Macdara Cosgrave (Pembroke) Sam Morris (Phoenix) Noah Smith (Pembroke) Sean Stanton (Merrion) Oisin Bhoja (Merrion) Patrick Morris (Pembroke) Rob O'Brien (12th Man, Railway Union)
This game is set to be a good battle between the two sides who won their games last weekend, Clontarf's Ruan Cronje was the man who set the platform for Dublin City last weekend and his wicket will be vital for the side this time around. After his excellent performance last weekend, Matthew Weldon will be the man charged with trying to dismiss the Clontarf overseas man and that will be a big moment in the game if he can do so.
KEY BATTLE: Matthew Weldon vs Ruan Cronje
DUBLIN UNIVERSITY VS SOUTH DUBLIN & MIDLANDS
The narrative of a wooden spoon game has never been quite as unfortunate as this, with both sides having lost one game and now doing battle to avoid finishing at the foot of the table! The hosts name a strong side and come into this weekend off the back of two Alan Murray Cup victories last time out. With the bat, David Vincent and Rory Betley at the top of the order have been consistent, whilst there have been plenty of contributions so far this season from Will Todd, Gavin Hoey and Sanil Gupta, further batting back up in the form of David Cosgrave and Stephen Black. On the bowling front, Mikey O'Reilly is missing for this fixture, however Ben McCabe and Theo Dempsey are still a strong new ball pairing, and will have plenty of spinners to support them in the shape of Vincent, Hoey, JJ Walsh and Matthew Humphreys.
Dublin University side to play South Dublin & Midlands; David Vincent (Clontarf) Rory Betley (DUCC) Stephen Black (Phoenix) David Cosgrave (Pembroke) Matthew Humphreys (Lisburn) Gavin Hoey (Pembroke) Sanil Gupta (Pembroke) Will Todd (Pembroke) Theo Dempsey (Phoenix) JJ Walsh (Merrion) Ben McCabe (Clontarf)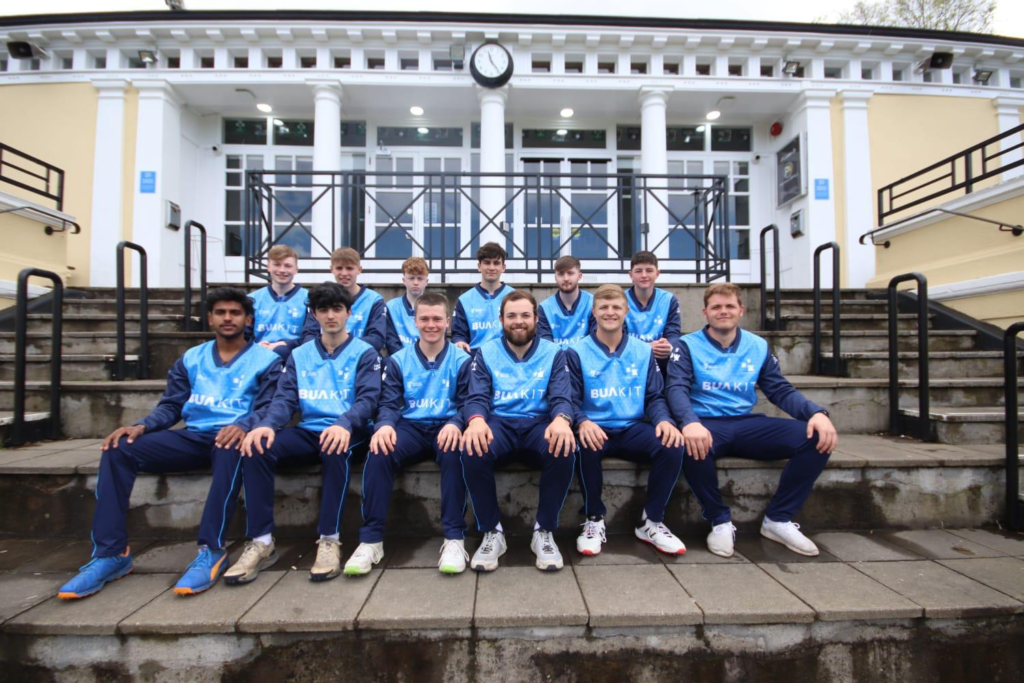 South Dublin & Midlands on the other hand have a much changed side to last weekend, their anchor throughout their innings of 204 all out was an unbeaten 85 from Adam Rosslee, however the YMCA gloveman isn't available this weekend for Dom Joyce's side, whilst James Forbes has decided not to play in the game. The side is again skippered by Avril Shukla, who is joined by his Leinster team-mates in Joe O'Sullivan, Mark Tonge and Jack Barry, YMCA are still trebly represented in spite of the players already mentioned not playing, Srihan Karpe, Tom Johnson and Krith Shetty being the men to represent the Claremont Road club in this fixture. Terenure have two players selected in Darsh Shetty, who missed out last weekend through injury, and Ryan Smith. Whilst North Kildare see all-rounder Husnain Maroof selected and Carlow opening bowler Robi Alam will again take the new ball.
South Dublin & Midlands side to play Dublin City; Avril Shukla (Leinster) Srihan Karpe (YMCA) Tom Johnson (YMCA) Joe O'Sullivan (Leinster) Mark Tonge (Leinster) Husnain Maroof (North Kildare) Darsh Shetty (Terenure) Ryan Smith (Terenure) Krith Shetty (YMCA) Jack Barry (Leinster) Robi Alam (Carlow)
This game will come down to the top of the SDM innings, in the absence of Adam Rosslee, the skipper Avril Shukla will have a big role to play in setting a platform for the side to get going from, he will need to navigate Theo Dempsey's opening spell to give the side a chance of posting a competitive total this weekend.
KEY BATTLE: Theo Dempsey vs Avril Shukla