Senior Matches: Highest Aggregate Scores
The digitising of over 9,000 match results for senior competitions, Senior League [Premier League and Championship], Senior Cup and Senior League/Cup [including Wiggins Teape] has allowed us to play around with the records and come up with some trivia facts [perhaps of use for a club quiz].
In a single innings game there have been 48 occasions since 1919 when the aggregate scores of the two teams have exceeded 600 runs. As might be expected the improvement in the standard of wickets has meant that we see the preponderance of high scores in the later decades.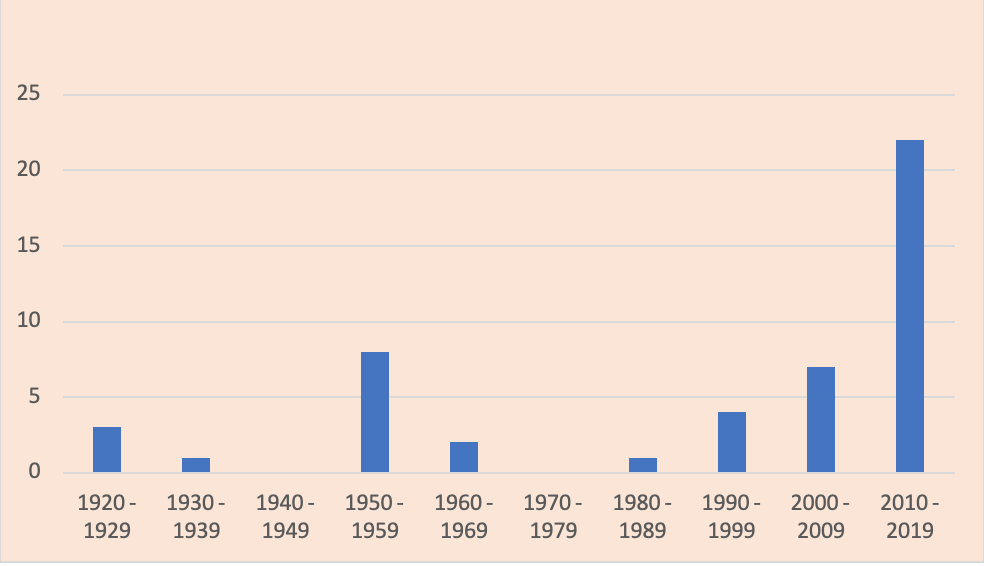 Although the total runs scored in a match tended to rise as we get closer to the present day, this is of course excepting the occasional multi-day cup match played to a finish with no limits on the number overs bowled or the time allotted.
So it was in 1961 when Railway Union and Merrion played out a memorable semi-final of the Leinster Senior Cup with the losing side [Merrion] scoring 378 runs. The aggregate 863 runs scored in this match is likely to remain a record for all time. The Railway total of 485/7 is the third highest team score in the history of Leinster Senior cricket.
The match was also memorable for a number of other reasons. it was one of the longer matches, played over six days from Friday to the following Thursday [in those days there was no cricket on Sundays]. Brendan [Ginger] O'Brien scored his first senior 50 and might have even made more if Derek Scott had not taken the unusual step of actually declaring. Noel Fitzsimons was top scorer in the match with 184, his career highest score. All his runs were made on the Saturday afternoon.
It was also an expensive match for the Merrion President who at the end of the Railway innings promised a new bat for any Merrion player who made a half century. He ended up buying three.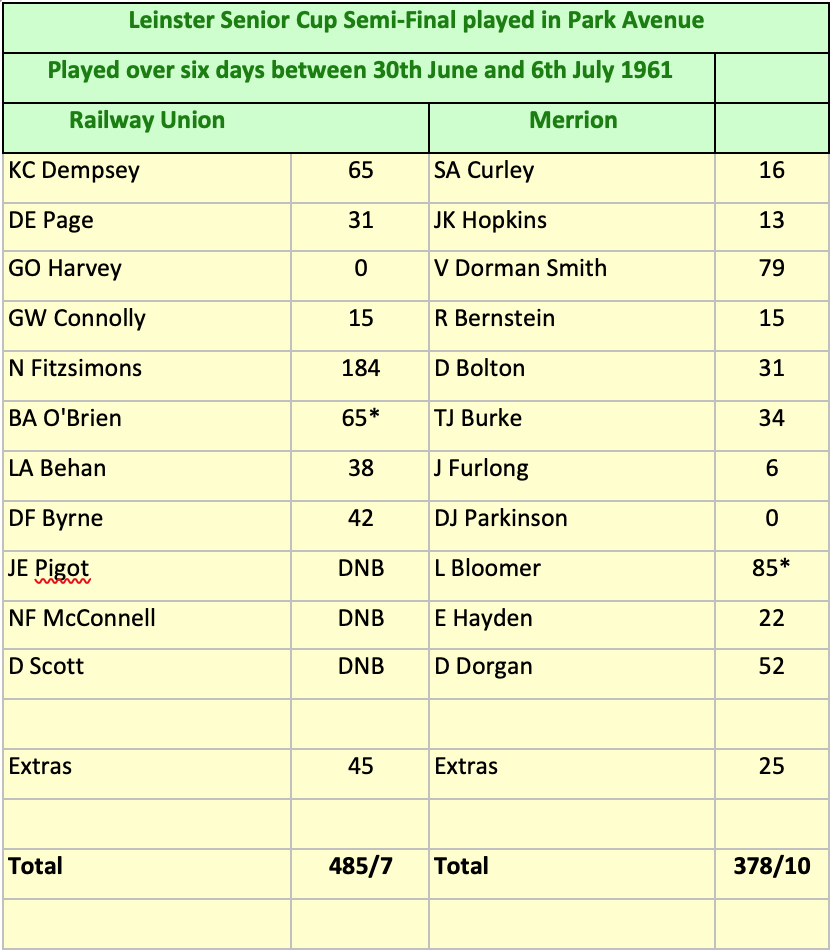 Aggregate scores of over 600 have been recorded in 15 grounds. Leinster has the most high scoring games [14 including a Cup Final] but given that they went senior in 1995 the 10 games in Rush stand out.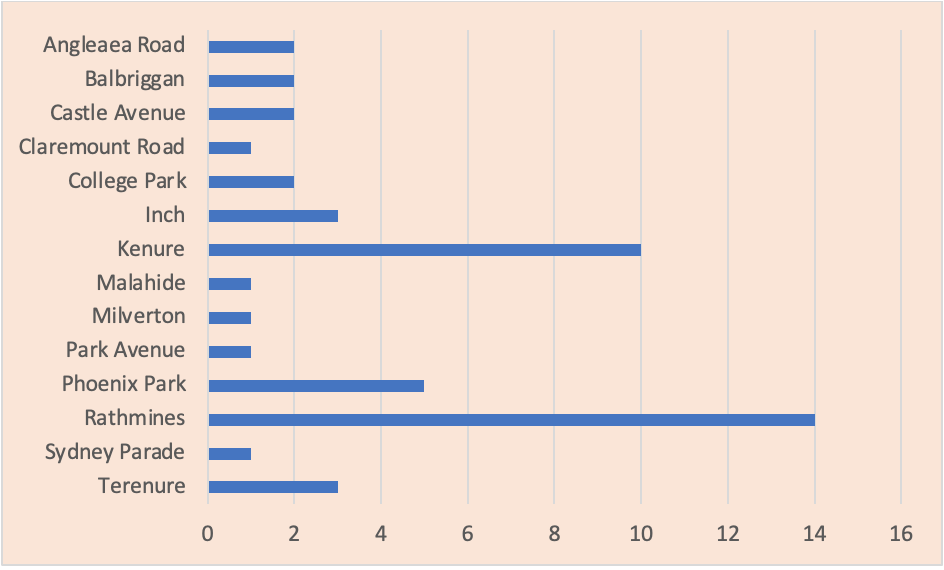 The table of top ten highest aggregate scores is set out below. The highest score in a cup final took place in 1954 when Pembroke beat Dublin University in Rathmines.