RECORD BREAKING PERFORMANCE FOR LEINSTER LIGHTNING AS THEY OVERCOME THE NORTH WEST WARRIORS
A batting masterclass from Leinster Lightning saw them set an Interpro record today and comprehensively defeat the North West Warriors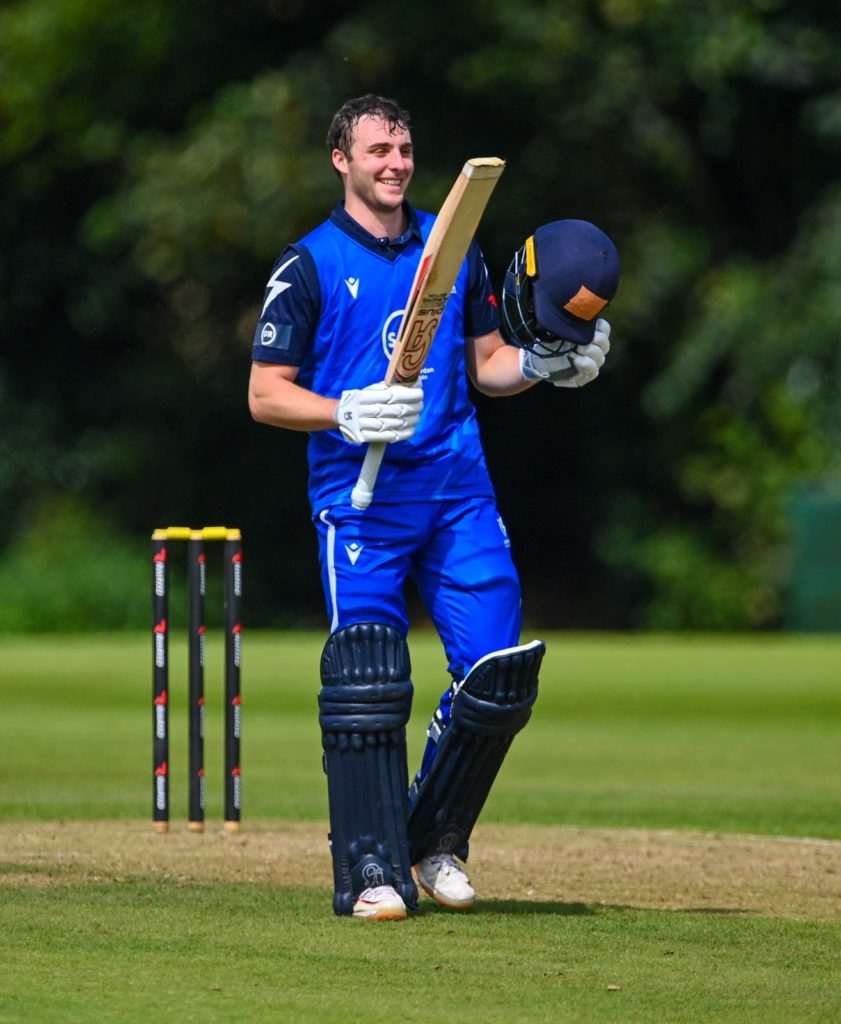 Leinster Lightning 425/7 in 50 overs (Lorcan Tucker 133, George Dockrell 88, Chris de Freitas 50, Sam Harbinson 43*, Fionn Hand 40*)
North West Warriors 181 all out in 27.5 overs (Simi Singh 4-39, Barry McCarthy 1-23, Fionn Hand 2-43, David Delany 1-20, Gavin Hoey 2-29)
Leinster Lightning win by 244 runs and take the Bonus Point
With the availability of the majority of the players there was an element of natural order being restored for Leinster Lightning. A comprehensive batting performance was followed up by an all round team bowling effort that saw the full strength North West Warriors come up well short.
After winning both completed T20s to date, Head Coach Andre Botha was focussed on a strong performance in his first IP50 match and how his team delivered.
After an early batting wobble, the arrival of Chris de Freitas and Lorcan Tucker steadied the ship. Chris was making his debut and will be happy with his half century, but the fireworks were to come from Lorcan Tucker with 133 off 93 deliveries. Taking advantage of tight boundaries he peppered the rope at all stages, fifteen fours and six sixes. As is customary skipper George Dockrell batted aggressively, his 88 from only 49 balls with eight sixes included!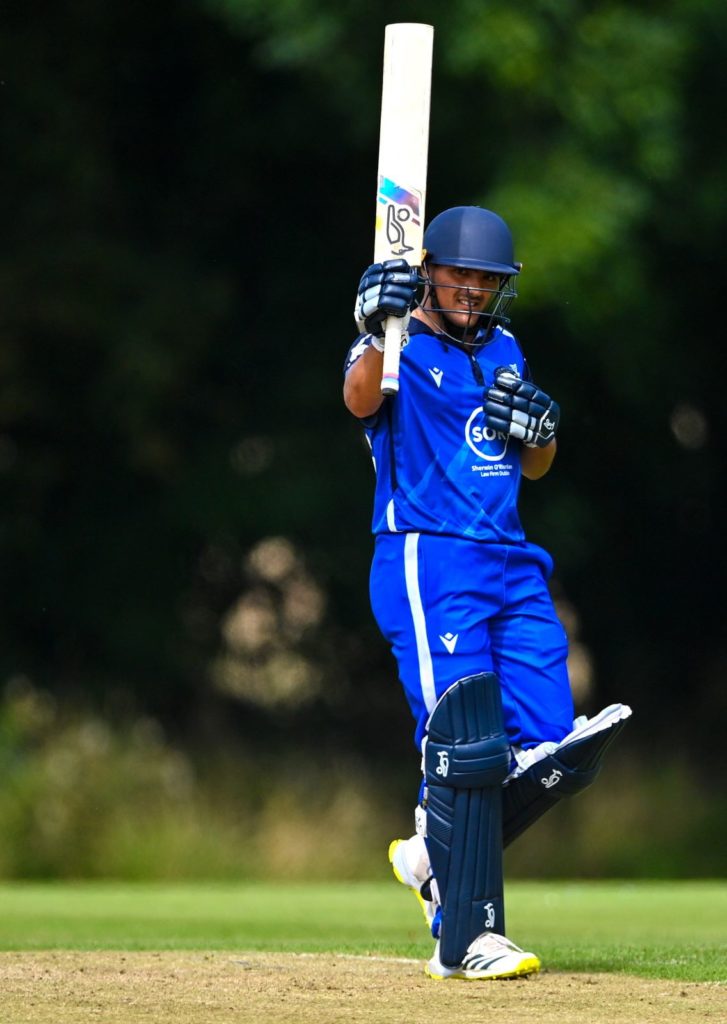 If the North West Warriors thought they might have respite with their departure they weren't thinking of Harbinson and Hand. Together for the last 5 overs of the innings they smashed 87 runs off those 30 balls in a relentless display of power batting.
All that left the North West Warriors very deflated having conceded the largest ever total in the IP50 competition.
The reply from the North West Warriors reflected the daunting proposition on the scoreboard. The Lightning bowling was up to standard with none of the batters having a chance to settle at all.
Barry McCarthy (1-23) and Fionn Hand (2-43) took full advantage of the excellent pitch provided by the Hills to bowl aggressive line and length to unsettled the batters. With a bowler of the calibre of David Delany at first change there was no chance for the batters to relax and when the spin duo of Hoey and Singh came on the equation was very challenging.
That spin duo turned out to be simply too good for the North West. Hoey's 2-29 and Singhs superb wrapping up of the innings with 4-39 left the North West all out for 181 runs.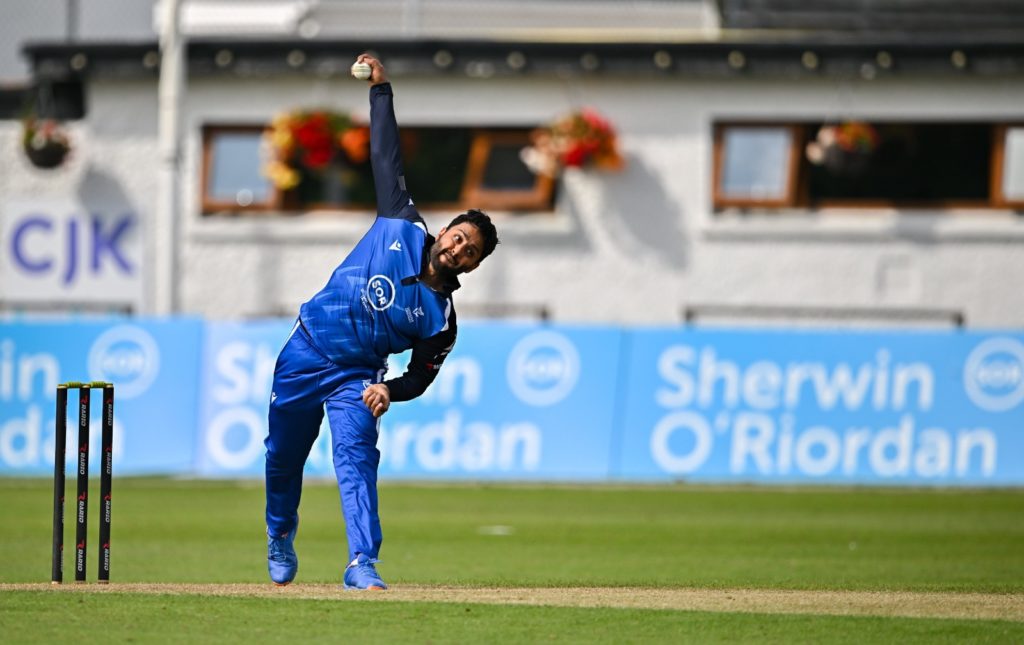 This 244 run victory not only gave Leinster the bonus point but it also gave them the Net Run Rate boost to see them top of the table this evening. Their next fixture is in Cork on Thursday (10.45 a.m. start) and they will no doubt be looking to consolidate that position further.
The thanks of all at Cricket Leinster and the Lightning team go to the members of The Hills for their superb facility for this match. As usual the ground looked a picture and did them all a credit.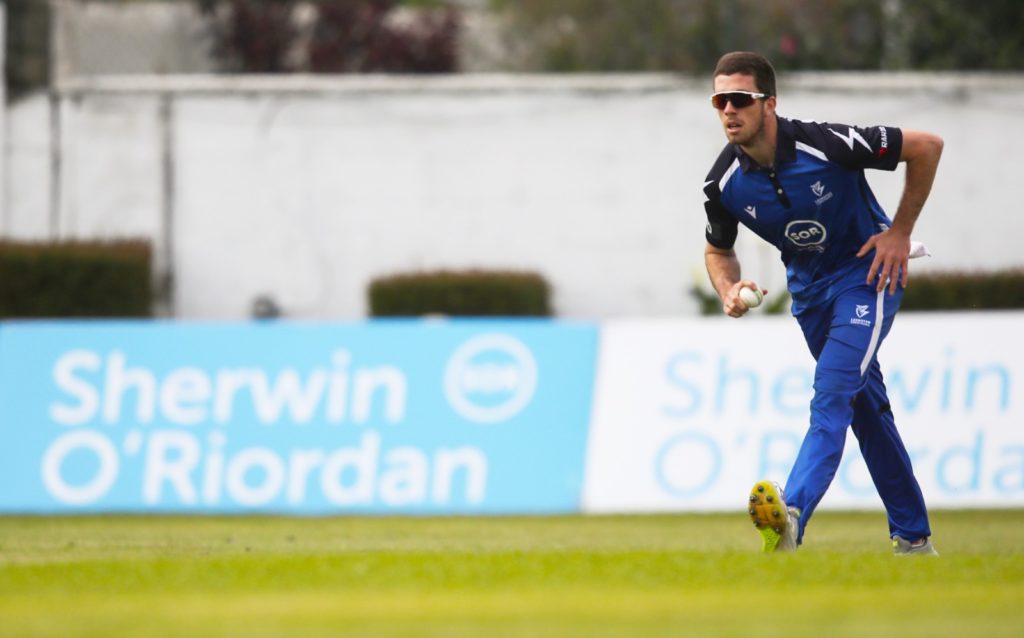 Our thanks to James Sherwin and David O'Riordan at Sherwin O'Riordan Solicitors for their sponsorship and support of our men's List A cricket programme. We are pleased to confirm that our partnership with Sherwin O'Riordan will extend to include the 2024 season.