O'REILLY FIREWORKS SENDS THE LEAGUE TITLE TO CLAREMONT ROAD!
A day of high drama in the IBI Corporate Finance Premier League has seen Mikey O'Reilly fire YMCA to a historic and extremely emotional league title for the 2023 season!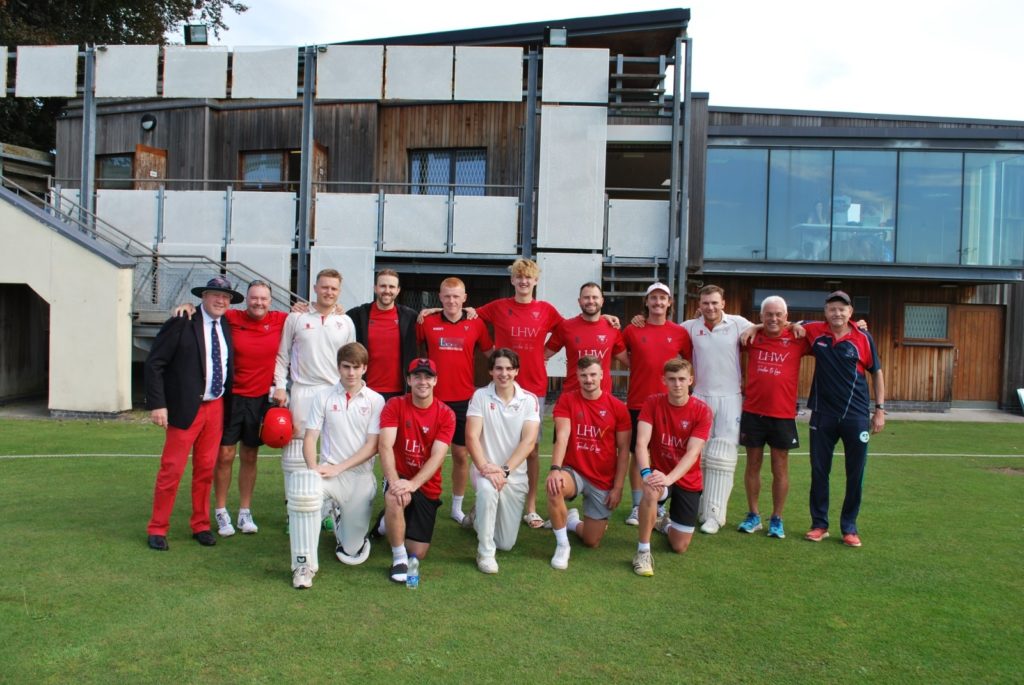 Batting first, Adam Rosslee helped YMCA recover from 33/3, making 85, sharing a partnership near 100 with James Forbes, before the latter (48) and Tom Anders (21*) boosted the total to 239/9.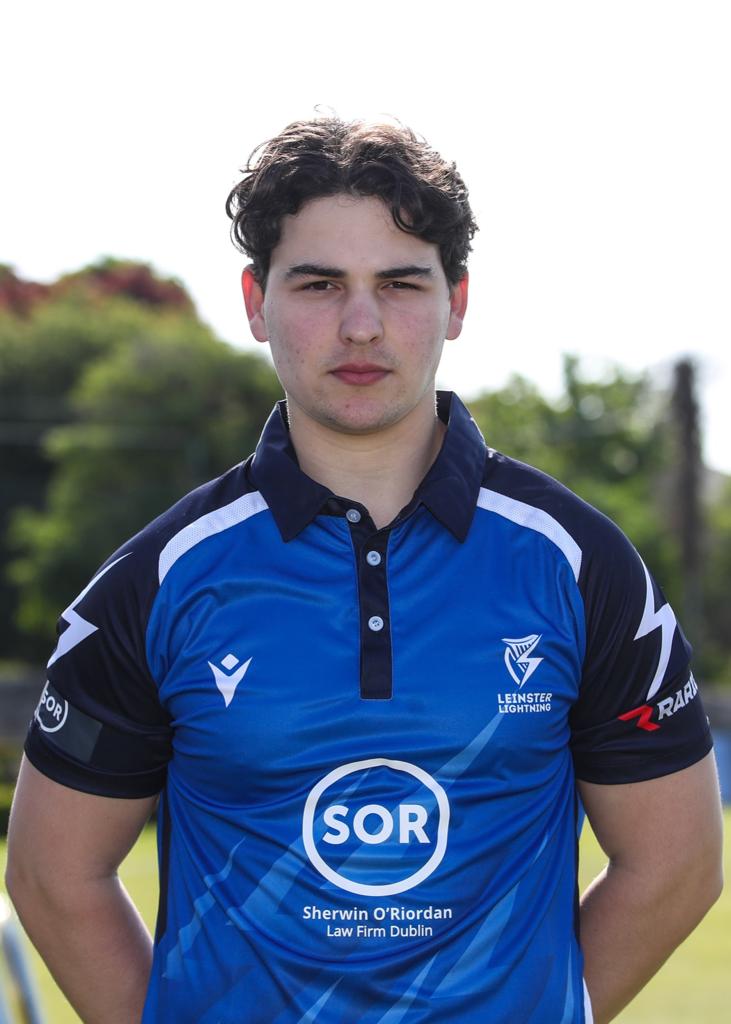 In reply, a scintillating opening spell from O'Reilly, who has made an incredible turnaround from hobbling off the field injured for the Leinster Lightning on Tuesday, saw him taking 5/18 in his opening 7 overs to reduce Malahide to 27/6, his spell including the prize wicket of Younas Ahmadzai, and Finto McAllister who today announced his retirement from Senior Cricket!
A good partnership of 55 between Andy Sheridan and Mike Frost recovered things briefly got Malahide, before they were eventually dismissed for 122 seeing YMCA run out 127 run victors, and IBI Corporate Finance Premier League Champions for 2023!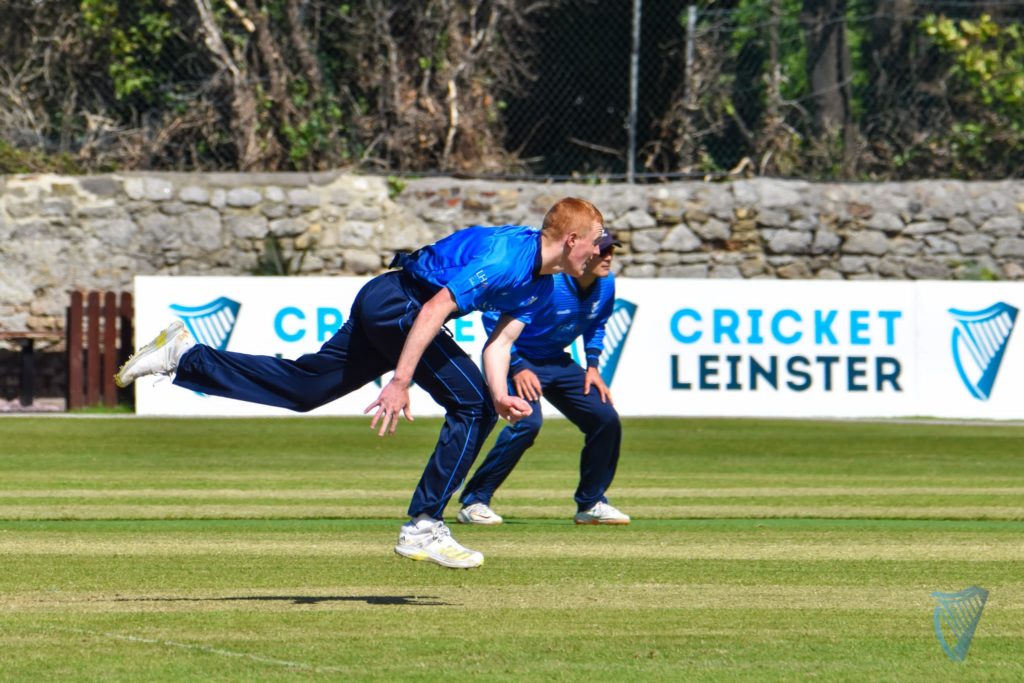 Whilst YMCA could have overtaken Leinster even if both sides won, the result in Park Avenue which gave Railway Union hope of survival was crucial for the new champions, they defeated Leinster by 5 wickets to momentarily overtake The Hills in the table, thanks to 4/26 for Hamza Maan, and two wickets for each of Liam McCarthy and Brandon Kruger. Kruger then followed up with a top score of 33, whilst Kenny Carroll made a vital 29 to give "The Patch" a chance of survival.
Meanwhile in Skerries, Merrion batted first against The Hills, and a patient 83* from John Anderson saw them to 189/9 in their 50 overs. Jonathan Tall the pick for the home side taking 3/19 in his 10 over spell. In reply Nicolaj Laegsgaard made a blistering 91 from just 47 balls, putting The Hills well on top before he was dismissed by Hugh Kennedy, with just 50 needed to win and still 7 wickets in hand, The Hills would have been heavy favorites, however the wheels totally fell off the chase, only Bhavesh Lakhotia getting into double figures from number 5 down, as two wickets for Danny Forkin and three for Tom Stanton dragged Merrion to a 9 run win, and relegated The Hills to the IBI Corporate Finance Championship for 2024.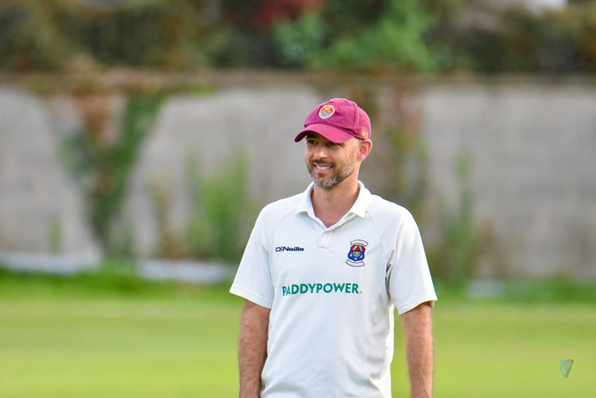 Finally in Jack Harper Park, Clontarf batted first against Balbriggan and a stuttering innings saw 30s from Eoghan Delany and Bobbo Forrest guide the side to 213 all out. There were wickets for Farooq Nasr (3/24) whilst Kashif Ali, Andy Darroch and Chris de Freitas took two apiece in a good all-round effort. One wicket for each of the all-round stars, Fionn Hand and David Delany reduced the Brig to 34/2, however an excellent partnership between De Freitas and Cameron Rowe guided the side to a good position at 163/2, making 57 and 79 respectively, before Greg Ford saw the side to a 5 wicket win with an unbeaten 39.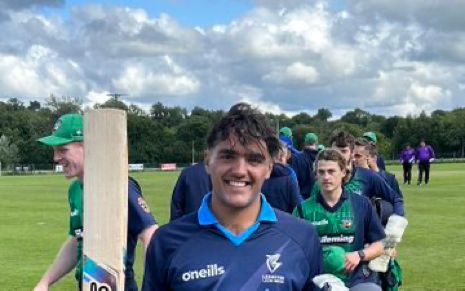 Meanwhile in the Championship, Pembroke ran out 9 wicket victors against Civil Service, Gavin Hoey taking his second 6-for of the week as the visitors bowled the Phoenix Park side out for 139, before an unbeaten 91 from Nick Stapleton, accompanied by 41* from Diarmaid Tucker saw the Sydney Parade side to another victory to round off their campaign.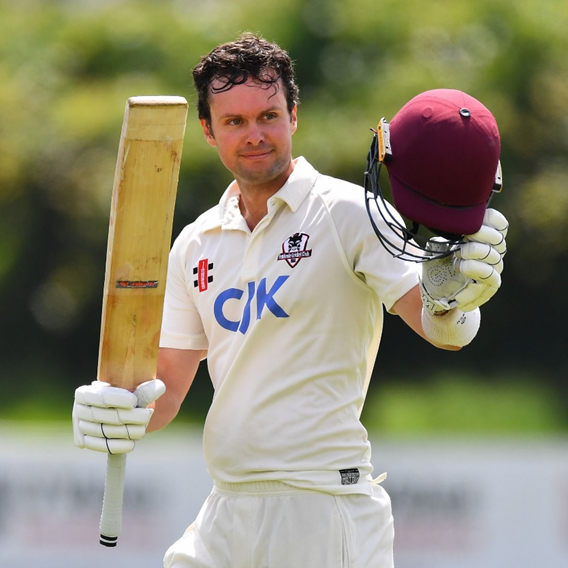 Over in Phoenix, the home side batted first against North Kildare, and 39 & 37 from Sam Morris and Jed Wiggins respectively saw a less than fluent innings finish on 180 all out in the 37th over. Nurulain Boda took 5/42 for NK, with Bakhtyar Nabi taking 3/32. In reply NK stuttered, with Amish Sidhu taking 4/22 and Ben White 3/29 to bowl the Kilcock side out for 129 in just 29 overs and see Phoenix run out 51 run victors.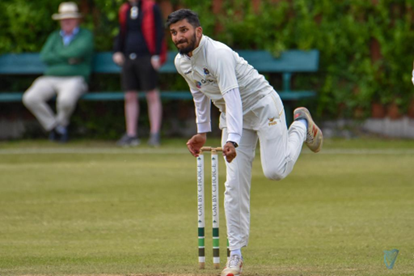 In The Mardyke, North County batted first and Alan Joseph Mathew top scored with 34, as 3 wickets for each of Thorne Prophet and Ehsan O'Sullivan, along with a brace for both openers, Byron McDonough and Hamdullah Safi bowled the visitors out for 107. In reply Cork County made their way to 75/3, before stumbling thanks to a good spell from Mathew who took 3/19, however McDonough managed to steady the ship and see his team home by 3 wickets with 12 overs to spare.
Finally in Kenure, Rush batted first and a fine opening spell between Dylan Cleary and Benjamin Dillon kept the home side to 39/3 after 14 overs. Four wickets for Raghav Grover saw to it that no Rush batsman made it beyond 19, as he took 4/47 in bowling Rush out for just 144 inside 34 overs. In reply, an unbeaten 76 from Henry Dall, along with 39 for Donal Vaughan, with whom he shared a partnership of 119. As Terenure ran out 7 wicket winners in 29 overs.