MERRION SWEEP HOME IN PILKINGTON PLATE DECIDER
Merrion 238 all out in 37.1 overs (Rebecca Stokell 107, Celeste Raack 35, Freya Sargent 3-49, Alice Walsh 2-34)
Clontarf 191 all out in 39.1 overs (Alice Walsh 56, Robyn Searle 26, Celeste Raack 4-35, Rachel Delany 2-21)
Merrion win by 47 runs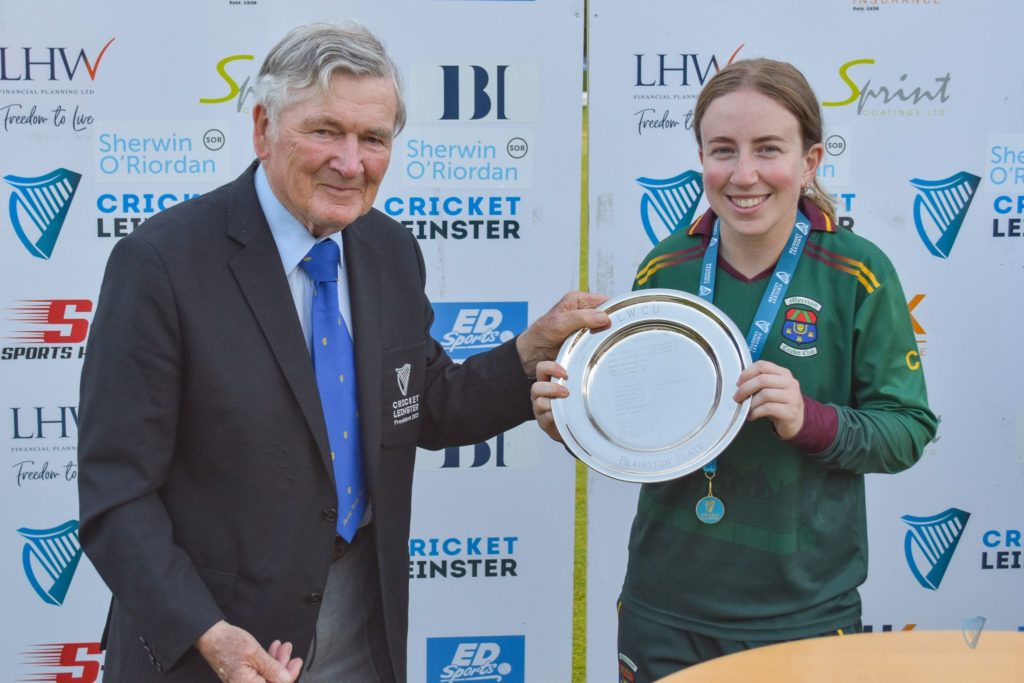 A spectacular century from Rebecca Stokell was the difference in this match as scoreboard pressure was too much for Clontarf against an excellent all round Merrion attack.
Merrion decided to bat first but Clontarf struck in the first over with Sinead Thompson having Leah Paul caught behind by Robyn Searle. When Rachel Delany fell quickly to leave them at 5-2 the Merrion skipper – and not out batter – Celeste Raack might have been worried. But that brought Stokell to the middle and over the next 78 balls she hit 17 fours in a partnership of 87. The departure of Raack (35 off 63 balls) brought Polly Inglis to the middle.
A fine display of running and stroke making between Inglis and Stokell put on 72 in only 8 overs and took the game away from Clontarf. There were late wickets for Freya Sargent and a couple of run outs as Merrion chased runs saw the home side all out for 238 with 2 overs unused.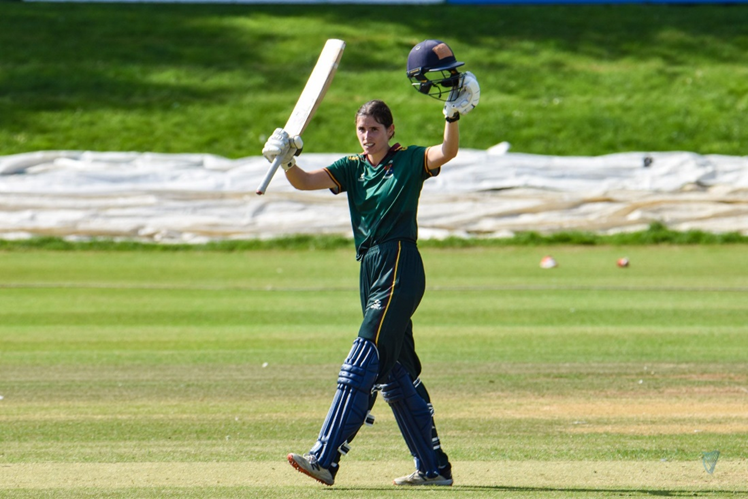 The Clontarf top order has been performing well all season and they would have to continue that to chase down an imposing target. Coulter Reilly and Searle put on a partnership of 40 for the first wicket, but once Coulter Reilly went to the bowling of Julianne Morrissey the Bulls were unable to put a partnership together. Alice Walsh scored an excellent run a ball 56 but an excellent spell of bowling from Merrion skipper Celeste Raack took out the middle order and left Clontarf with too much to do.
Lucy Barry and Molly Butler showed good resolve to take the game to the final over, but the Merrion target was too imposing and they ran out winners by 47 runs.
Our thanks to Alan & Michelle Maginnis at Sprint Coatings for their continued support for the development of female cricket across Leinster.