LHK ALAN MURRAY CUP – FINALS DAY PREVIEW! (27.05)
Tomorrow, May 27th, sees the first Open Competitions trophy of the season fought out for, as the LHK Alan Murray Cup Finals Day is played out over a slightly different format to what was previously known as the conventional finals day.
At 11:30 in Sydney Parade, Balbriggan will face off against Railway Union, whilst at the same time in Anglesea Road, Merrion will host The Hills. The final will be played at 4:30pm in Sydney Parade, and will be live streamed on Cricket Leinster YouTube for anyone who cannot make it down to the game itself.
At Anglesea Road;
MERRION VS THE HILLS
Kicking off the day in Anglesea Road, Merrion's reward for racing all the way to the line last week is a home draw, they entered the final day of the Group Stage needing two wins and a run-rate swing to overtake Dublin University, and having firstly beaten the Students, went on to chase 140 with more than an over to spare in Leinster and edge themselves into top spot in the group.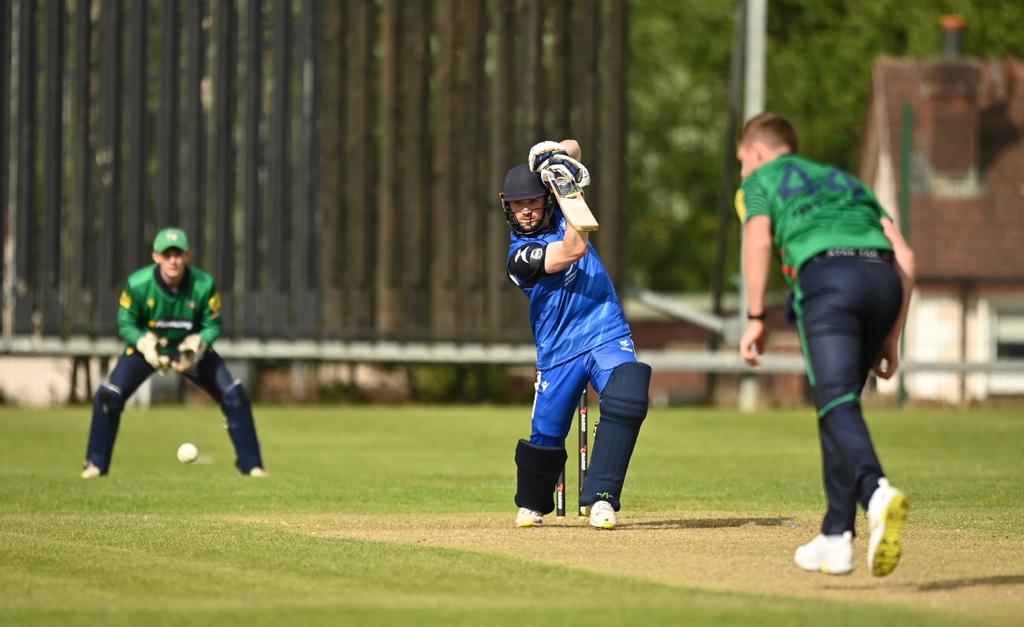 The hosts go into this game at what is undoubtedly their full strength, Stephen Doheny was in the runs last weekend and will open the batting with Jack Carty, whilst Sam Harbinson will bat at 3 off the back of a sublime match-winning knock for the Leinster Lightning during the week, no doubt his skipper Dom Joyce will be looking for him to translate that form back to club level when it matters most this weekend. John Anderson was also in the runs last weekend, and when he's in form, Merrion tend to be winning. Joyce, Max Sorensen and Swapnil Modgil round off a formidable bowling line-up for the home side. With the ball, Muhammed Sinan and Sorensen have been excellent with the new ball for the last two weeks, whilst Harbinson again took his bowling up a step with great success for the Lightning mid-week. Spin is provided in the shape of former skipper Tom Stanton, and teenager Seb Dijkstra, both of whom have enjoyed good campaigns in this competition so far. The part-time options are also available in the shape of Sean Stanton's seamers, and Swapnil Modgil's off-breaks, meaning Joyce has plenty of bowling he can turn to depending on what way the game shapes up.
Merrion team to play The Hills; Dom Joyce (Capt) Stephen Doheny (WK) Jack Carty, Sam Harbinson, Sean Stanton, John Anderson, Max Sorensen, Muhammed Sinan, Tom Stanton, Seb Dijkstra, Swapnil Modgil
The Skerries men travel to Anglesea Road having also hit the finish line at full tilt in their group. Entering the final day, The Hills and Malahide faced off knowing one of them would need to win both matches in order to get themselves to the summit, and even then they would be relying on Rush not to win both of their games in North County. Rush and The Hills both won the early games, before North County and The Hills both posted big scores in the afternoon games. In a moment which will have felt bizarre to many of The Hills' supporters, they will have been as ecstatic at seeing North County take early wickets as they were when both Younas Ahmadzai and Jamie Grassi fell cheaply in their game. Ultimately the writing was on the wall from early on, and comprehensive victories for The Hills and North County meant the competition holders would make it to Finals Day.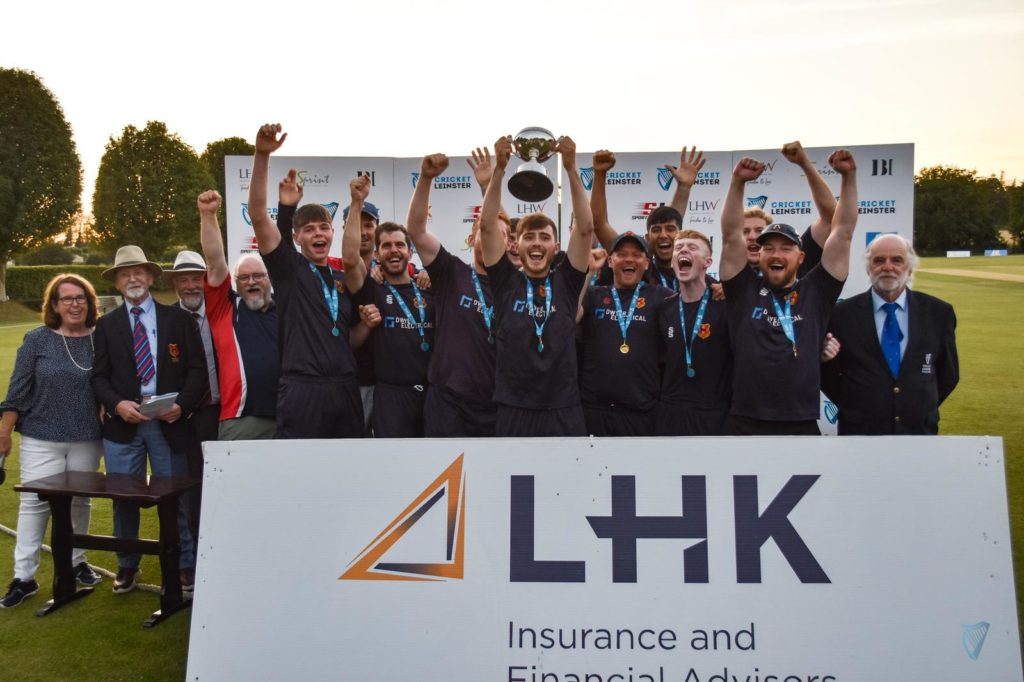 Today's visitors boast an inordinate level of talent in their batting ranks, Murray Commins comes back into the side this weekend off the back of an IP50 century during the week for the Munster Reds, whilst the form of Mark Donegan and Cormac McLoughlin-Gavin has seen them both represent Leinster Lightning, that's prior to mentioning the colossal ball-striking of Nicolaj Laegsgaard and Nathan Rooney, two men who can flip a match on its head in a heartbeat. Skipper Andy Kavanagh rounds off a batting line-up every bit as fearsome as their semi-final opposition. The final IP representative in the side is left-arm seamer Matthew Weldon, who features in a bowling attack spearheaded by Australian-born Sean McNicholl along with seamers Cian Nulty, Tómas Rooney-Murphy and Muzamil Sherzad, Laegsgaard is the main spinner in the side, whilst he is supported by left-arm tweaker Jonathan Tall.
The Hills team to play Merrion; Andy Kavanagh (Capt) Mark Donegan (WK) Nicolaj Laegsgaard, Murray Commins, Nathan Rooney, Tómas Rooney-Murphy, Cian Nulty, Matthew Weldon, Sean McNicholl, Jonathan Tall, Muzamil Sherzad
This game is set to be a real hum-dinger, two sides absolutely flying having played arguably some of the best cricket of the competition last weekend, with several players in both sides in excellent form, however if Merrion are to give themselves the best chance of winning this game, they will need to attempt to restrict Murray Commins' impact on the game as much as is possible, the man who looks set to attempt that would be Sam Harbinson, who having bowled so well for the Lightning will be expected to produce a big spell for the home side in this fixture.
KEY BATTLE: Sam Harbinson vs Murray Commins
At Sydney Parade;
BALBRIGGAN VS RAILWAY UNION
Balbriggan are the third side who qualified for Finals Day having entered the last round of the group stages needing to win both of their games to do so, having won a low-scoring encounter in the first game against Clontarf, they then conceded a much larger score of 155 in the second game of the day, a total which would take a serious effort to chase. Enter Connor Fletcher who's unbeaten 102 from just 60 balls saw the side to victory with 14 balls to spare in the chase.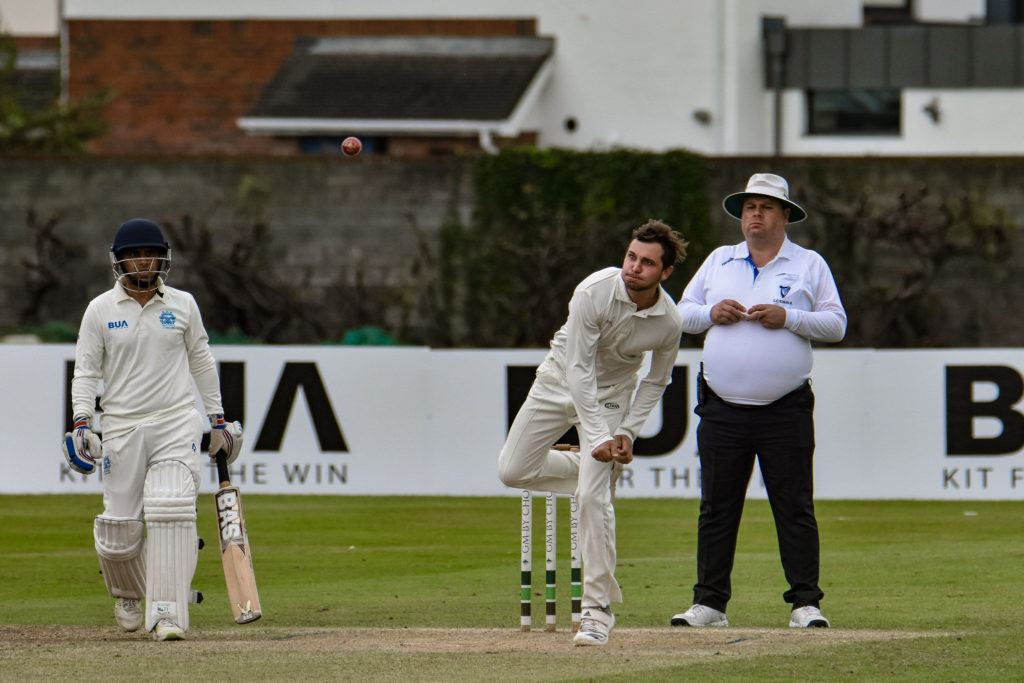 Fletcher is undoubtedly the premier batsman in the side and has produced relentless runs for the Brig over the last number of seasons, he leads the batting line-up full of power, Farooq Nasr joins him at the top, whilst through the middle there's Cameron Rowe, Chris de Freitas and Greg Ford, before mentioning all-rounders Dylan Lues, Matt Pollard and Andrew Darroch. The side undoubtedly has the batting power to put any team under pressure, and they will hope to be firing again tomorrow morning. With the ball, the men already mentioned in Pollard and Darroch are all excellent options, with the seam attack rounded out by Kashif Ali and Eoin Birch. Lues is the primary spinner in the side alongside Nasr, in a six-pronged bowling attack which will allow skipper Greg Ford the opportunity to rotate throughout the innings.
Balbriggan team to play Railway Union; Greg Ford (Capt) Connor Fletcher (WK) Chris de Freitas, Farooq Nasr, Dylan Lues, Cameron Rowe, Matt Pollard, Andrew Darroch, Kashif Ali, Eoin Birch, Samuel Willemse
Railway Union meanwhile enter Finals Day as the only team in the competition to have won every one of their 6 games. They went into their double gameday against YMCA last weekend needing one victory to book their place in this weekend's showpiece, and they delivered just that with an absolutely emphatic run-chase in the first game of the day, knocking off 105/1 in just 10 overs, thanks to 40 from Kenny Carroll and 51* from Riley Mudford. The second game was a significantly lower-scoring affair, however Railway's bowlers this time showed their mettle, as they defended 114 with two runs to spare. Their reward is the shortest trip possible for the side, with Sydney Parade the closest away ground which Railway can travel to.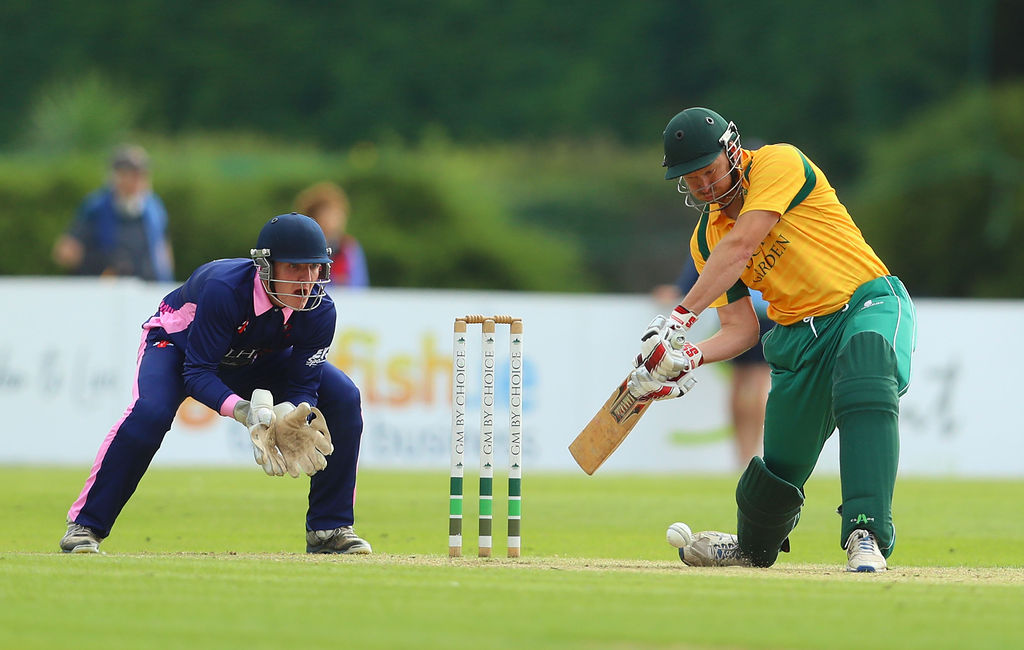 Their batting line-up is totally incomparable to the one which saw them promoted last season, the additions of Punya Mehra and Riley Mudford to this side in the top order, as well as Brandon Kruger in the middle, complements the likes of Kenny Carroll, Ashil Prakash and Hashir Sultan excellently and gives the side a depth that allows each player to perform in a fearless manner with the bat, situations like this is when Railway are at their most dangerous, as it will allow Mudford and Carroll to really get after Balbriggan's bowling early on, knowing they have plenty of back-up to come after them. With the ball, Liam McCarthy skippers the side and leads the attack, he has been excellent in the PowerPlay this season and seems to have added a yard of pace, making him an even more dangerous bowler. Esmatullah Ibrahimi is the other frontline seamer in the attack, whilst there's a myriad of spin bowling options, Alan Joseph Mathew will almost certainly open the bowling with McCarthy, and he can be followed by Brandon Kruger's off-breaks, Hamza Maan's leg-spin or Fakhar Zaman's flatter straight-breaks.
Railway Union squad to play Balbriggan; Liam McCarthy (Capt) Riley Mudford (WK) Kenny Carroll, Punya Mehra, Hashir Sultan, Philippe Le Roux, Alan Joseph Mathew, Sean O'Brien, Fakhar Zaman, Hamza Maan, Esmatullah Ibrahimi, Ashil Prakash, Brandon Kruger
This game is likely to be won and lost on the back of how strong Railway Union's batting effort can be, and with that Kenny Carroll once again becomes a big wicket for the Park Avenue men. Dylan Lues' spells in the PowerPlay are often key as far as wicket-taking is concerned, and he could be the man charged with dismissing Carroll early in the piece in this fixture.
KEY BATTLE: Kenny Carroll vs Dylan Lues