IBI CORPORATE FINANCE PREMIER LEAGUE PREVIEW – FINAL ROUND!
After 13 rounds of superb, extremely competitive cricket, the IBI Corporate Finance Premier League draws to a close this Saturday, with not a single position on the table decided as yet! Leinster CC currently sit atop the table, aiming to become the second successive team to complete the Championship-Premier League back-to-back double, however YMCA are hot on their heels, and there's even a scenario where both sides could win their games and still manage to swap positions in the league table!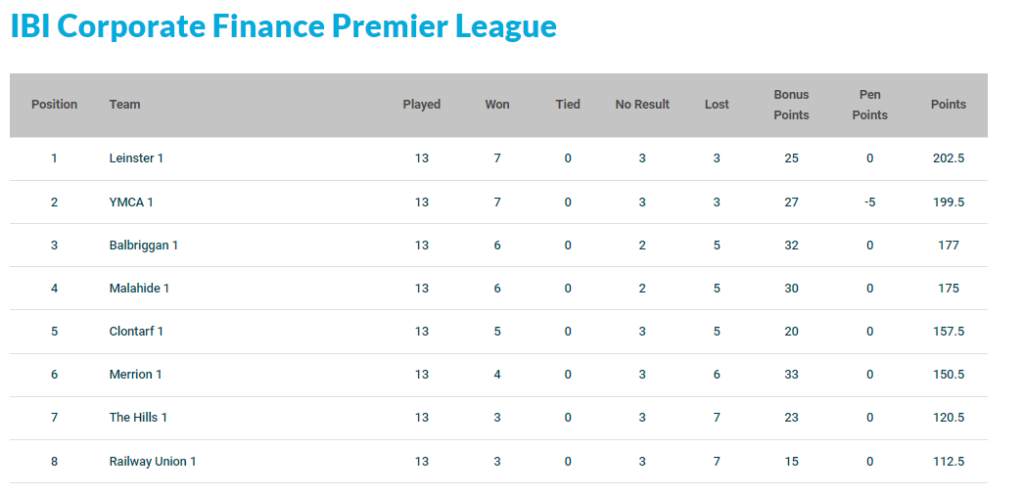 Balbriggan's title charge came to a halt last weekend, with their loss to Railway Union leaving them now 25.5 points behind current leaders Leinster, however a win for Clontarf against them this weekend could see the Castle Avenue outfit potentially jump to third in the table, and see Balbriggan finish as low as 5th, so both sides still have plenty to play for in terms of bragging rights and final league positions. The Hills face Merrion in a must-win game for the home side, if they fail to win it opens the door for Railway Union to totally scupper everyone's party on the final day, as a win for them against Leinster would not only see them in with a chance of securing 7th place and putting their fate back in their own hands, but also open the door at the top of the table. That is where YMCA will look to see off the season in Claremont Road in style, they will doubtless be chasing a big victory regardless, with the potential that a win with four more bonus points than Leinster would propel them to the top of the table in any case. The most simple equation of all lies at the feet of Leinster – if they take 23 points from their fixture against Railway Union, they will be crowned champions for 2023.
BALBRIGGAN VS CLONTARF
A really interesting game kicks off this weekend's preview, Balbriggan are without overseas man Matt Pollard who has returned home, which will mean a different new-ball partner for Sam Willemse. Their batting unit will be boosted by Chris de Freitas coming into the game off the back of a second half-century for the Leinster Lightning during the week, he along with Ghanim Dara, Greg Ford and Cameron Rowe will be key men with the bat for the home side. Clontarf meanwhile will be hoping for a strong finish to the season to potentially drag them above this weekend's opponents, David Delany is another man coming into the game in excellent batting form, whilst Fionn Hand was also involved in Tuesday's excellent win for the Leinster Lightning. Eoghan Delany and Ryan Karunakaran at the top of the order will be key to setting up the game for the middle-order, which is full of explosive ball-strikers.
KEY BATTLE: Chris de Freitas vs David Delany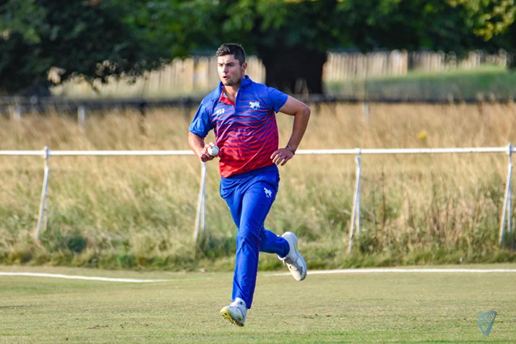 THE HILLS VS MERRION
A massive game for the home side in Skerries, as they take on the team immediately above them in the league. Whilst there's no chance of them overtaking Merrion, Andy Kavanagh's men will know a win will guarantee they keep their fate in their own hands and see them play the play-off against Phoenix next weekend. Their seam attack featuring Sean McNicholl and Cian Nulty will be vital against this excellent Merrion batting line-up, whilst their key men with the bat will be opener Cormac McLoughlin-Gavin, Mark Donegan and Danish international Nicolaj Laegsgaard. Merrion meanwhile have Dom Joyce back in the side as captain, and an incredibly powerful top order with the bat that sees Stephen Doheny and Jack Carty at the top, with powerful stroke makers in Swapnil Modgil and Sam Harbinson as major dangers to follow. With the ball, Oisin Bhoja returns to the side to strengthen the spin options alongside Danny Forkin.
KEY BATTLE: Mark Donegan vs Danny Forkin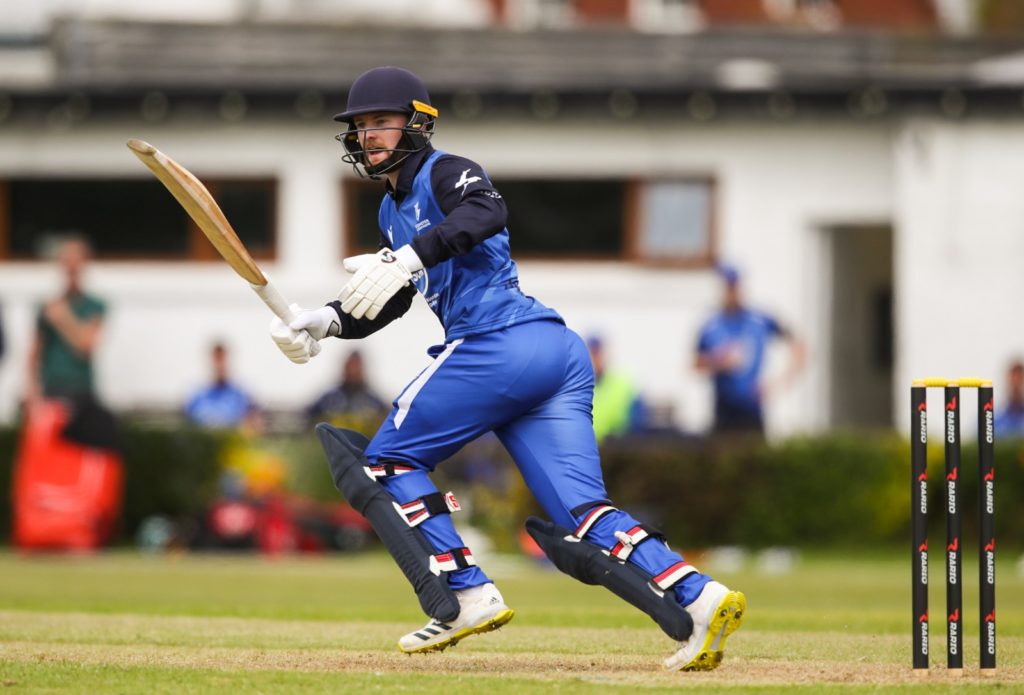 YMCA VS MALAHIDE
Given the uncertainty surrounding the future of cricket in Claremont Road, this fixture will no doubt carry an extra level of emotion to it this weekend, not least with YMCA currently in a really strong position to potentially win the league. They do however come into the game shorn of their main strike bowler of the last few weeks, after Mikey O'Reilly went down with a hamstring issue on Lightning duty. That will see Olly Riley and Tom Anders take a lead role with the ball, whilst the current leader in the Marchant Cup standings, Adam Rosslee, will no doubt be the main man with the bat alongside Curtis Campher who reappeared last weekend, whilst Tim and Jack Tector at the top of the order will lay the base, the inclusion of Harry Tector would potentially be a major boost to YM's hopes of an excellent end to 2023. Malahide meanwhile have little to play for, with a top half finish in all likelihood confirmed they will no doubt still be looking to spoil any hopes YMCA have of lifting the title, Hunter Kindley and Younas Ahmadzai are the clear dangers with the bat for the away side, and they will be aiming to take advantage of the lack of the two regular opening bowlers for YMCA.
KEY BATTLE: Tom Anders vs Younas Ahmadzai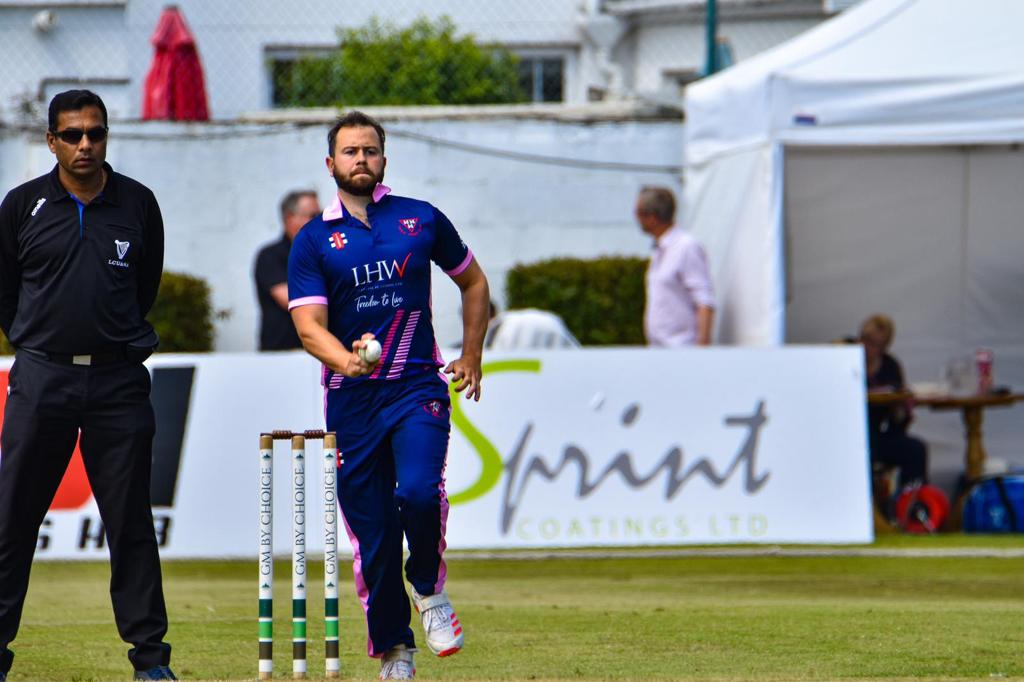 RAILWAY UNION VS LEINSTER
The game in Park Avenue this weekend is the 'swing-state' in this round of fixtures, Railway Union looking for a win for a chance to finish 7th, whilst Leinster are hunting for 23 points to secure the league title for them beyond all doubt, Railway could end up assisting YMCA to the title simply by making the game tight, whilst victory for Leinster would relegate the Park Avenue outfit. Railway are without Riley Mudford this weekend, whilst Liam McCarthy does return to the side, however their spinners will be key to this fixture as they have been all season, Hamza Maan and Brandon Kruger will need to be on top form against this Leinster batting line-up. The Rathmines side also travel light of their star man for the season, with Pete Francis having returned to Australia for his domestic season, meaning there will be pressure on Joey Carroll and Monil Patel to find form again this weekend, whilst their own spin pair of Dev Ranolia and Saqib Bahadur will no doubt prove to be important in this fixture.
KEY BATTLE: Liam McCarthy vs Monil Patel