IBI CORPORATE FINANCE CHAMPIONSHIP PREVIEW – FINAL ROUND!
The final round of the IBI Corporate Finance Championship sees a stark contrast to the Premier League's weekend's fixtures, with all bar two teams already guaranteed their finishing position in the league, there's a sense of déjà vu as the second weekend of September sees Terenure and Cork County the only sides left fighting for a position within the league.
Pembroke have already secured the title and more importantly their promotion back to the top level for the 2024 season, whilst Phoenix already know they will be playing the play-off for promotion on September 16th, and simply await news of their opponent. North Kildare have had a poor 2023 season and with just one win to their name so far are guaranteed to finish bottom of the table, just three wins currently separate third placed Rush and 6th placed Terenure, and depending on which team wins that game will give the final league standings a very different complexion between a wide gap from top half to bottom half, and the mid table all finishing within a couple of wins of each other.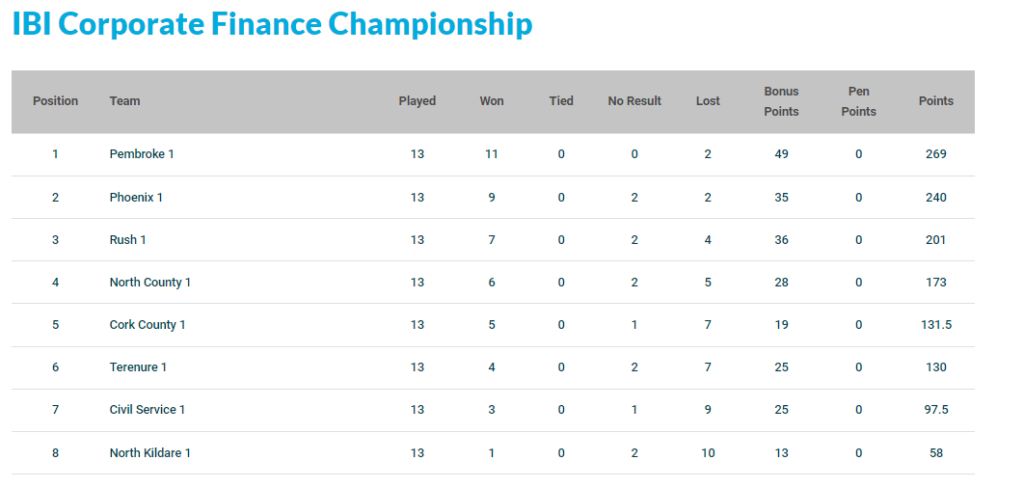 This weekend sees Phoenix play host to North Kildare, whilst also in the Park, Pembroke visit Civil Service. North County visit The Mardyke for their final game of the season, whilst Kenure plays host to Rush vs Terenure, a fixture which has garnered a particular proclivity for being finished quite rapidly in the last couple of seasons with both sides dishing out comprehensive beatings.
PHOENIX VS NORTH KILDARE
Phoenix come into this game with no material gain to be earned, however with a crucial play-off just a week away, they will no doubt be delighted with the chance to heap more misery onto North Kildare's season. Remarkably in spite of having won their last 5 fixtures, Phoenix haven't scored more than 200 since July 1st. That is primarily down to the form of their bowlers, with Amish Sidhu and Oli Hald really hitting their straps in recent weeks. Coupled with the return of George Dockrell and Ben White, the side have a powerful bowling unit to choose from. Jed Wiggins and Dockrell will be vital with the bat, whilst a return for skipper Tyrone Kane who missed last week's game would also be a welcome addition to the side as they look to prepare for next week's play-off. North Kildare will as ever be reliant on the powerplay skills of Husnain Maroof with both bat and ball to get them off to a good start, with Bakhtyar Nabi and Nurulain Boda providing the ballast in the lower-middle order.
KEY BATTLE: Jed Wiggins vs Husnain Maroof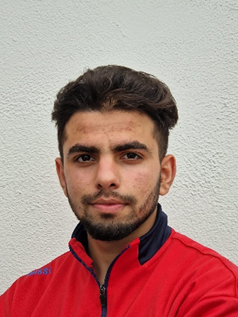 CIVIL SERVICE VS PEMBROKE
The recently crowned Champions visit the Phoenix Park attempting to round off an excellent season with a win. The side is captained by overseas man Nick Stapleton, with Theo Lawson having retired from an excellent club cricket career off the back of last weekend's league securing victory. Paul Lawson is also not in the side this weekend, meaning the spinners are led by Gavin Hoey with support from Fiachra and Donncha Tucker, Hoey comes into the game off the back of a scintillating spell of 6/26 against the Northern Knights on Tuesday. With the bat, David and Macdara Cosgrave both come into the side, whilst JJ Garth is the man in line to claim the Richard Bruton Cup this season and will be hoping to continue his good form to do so. Service meanwhile have secured that they will finish in 7th place this season, and their key men will be opening bowlers Naveed Khan and skipper Mubasher Siddique, whilst with the bat they'll look to Simranjeet Singh and Nilesh Joshi to cause their opposition headaches.
KEY BATTLE: Naveed Khan vs JJ Garth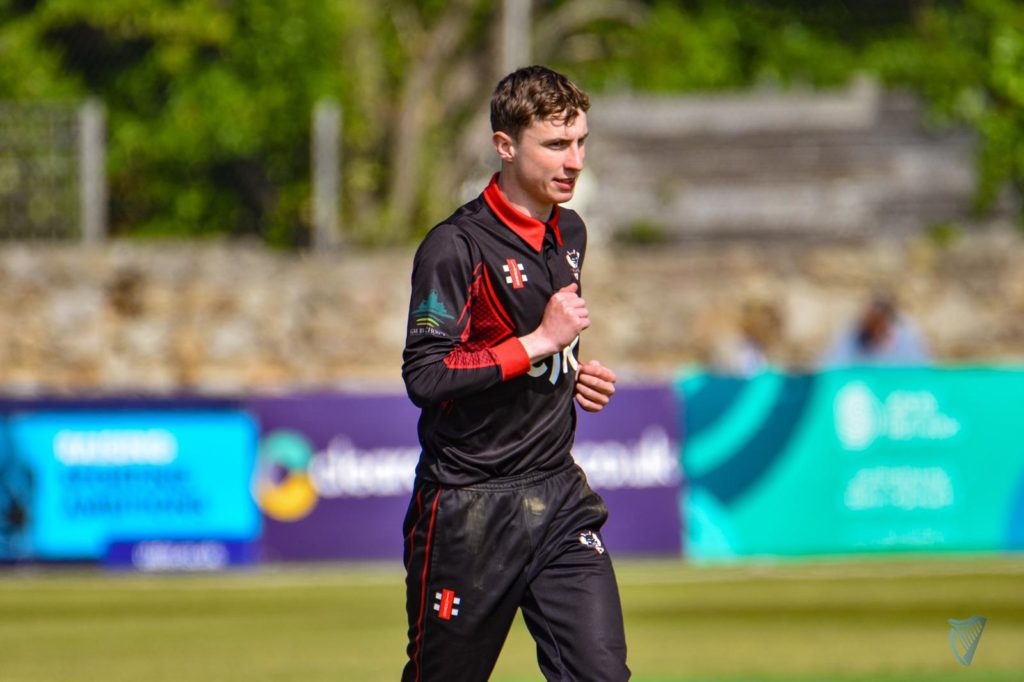 CORK COUNTY VS NORTH COUNTY
North County travel to Cork in the hope of finishing their season on a high, they are at full strength once again this weekend (with the exception of long-term injured Jonno Andrews) meaning Simi Singh and Eddie Richardson will be at the forefront, whilst youngsters John Devane and gloveman Luke Whelan will be aiming to perform strongly with the bat. Skipper Sean Sludds will be supported by seamers Abdul Ghaffar & Sattar, and spin in the shape of Tanvir Hasan and Johan George. Cork County meanwhile will be looking for a victory to avoid another season of underperforming, Syed Aiman and Thorne Prophet will be the key men in that regard with the bat, whilst Byron McDonough and Stefano di Bartolomeo will be important in their all-round efforts to keep the side in the game.
KEY BATTLE: Byron McDonough vs Simi Singh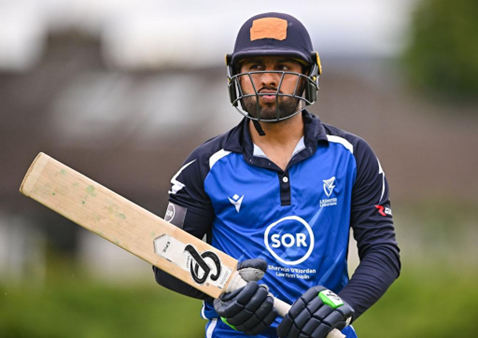 RUSH VS TERENURE
The final game we preview this season sees Terenure travel to Rush, the home side will be led by Nathan McGuire, and his batting will more than likely have a massive outcome on this game, particularly with Llew Johnson having now returned to New Zealand. Jack & Finn McGee will be two others looking to impose themselves on the game. With the ball, Allan Eastwood has enjoyed a fine second half of the season, alongside Jarred Barnes and spinner Brandon Morris they provide a strong bowling unit. Terenure are boosted by the form of Séamus Lynch, who smashed a sensational century for the Leinster Lightning on Tuesday from just 59 balls, when he's in form there are no better ball strikers in this league, which is a cause for concern for the home side. Elsewhere in the line-up, Henry Dall will look to build on his starts in recent weeks, whilst Raghav Grover has shown some real strength in backs-to-the-wall scenarios this season, and the side is therefore well equipped for the impending battle with Rush's tall pace pair.
KEY BATTLE: Allan Eastwood vs Séamus Lynch