IBI CORPORATE FINANCE PREMIER LEAGUE & CHAMPIONSHIP ROUND UP 19.08.2023
Despite Storm Betty wreaking havoc across much of the country on Friday night, the majority of matches in the Premier League and Championship were played. The covers at YMCA CC blew off and their match against Railway Union was called off by the groundsman on Saturday morning, that will be refixed.
The Hills vs Balbriggan (reduced before start to 32 overs)
The Hills 201/5 in 32 overs (C McLoughlin-Gavin 73, M Commins 64, F Nasr 2-37, A Darroch 2-34, M Pollard 1-34)
Balbriggan 158 all out in 27 overs (C Fletcher 45, D Lues 40, C Nulty 4-19, T Rooney Murphy 1-29, N Damgaard Laegsgaard 1-37, S Mcnicholl 1-36, M Sherzad 2-33)
The Hills win by 43 runs
In a shortened match it was no surprise that Balbriggan asked their hosts to have a bat first and the home side got off to an excellent start. McLoughlin-Gavin and Commins batted sensibly for an opening partnership of 115 in 20 overs, with Commins first to depart. Nicolaj Damgaard Laegsgaard tried to up the scoring rate (28 off 10 balls including 3 fours and 1 six) but Balbriggan kept taking wickets and slowing the rate down. Would 201 in 32 overs be a defendable target?
An inspired spell of bowling from Cian Nulty ripped the heart out of the Balbriggan top order and left the balance of the team with too much to do. His 4-19 included Rowe, Dara, de Freitas and skipper Greg Ford and despite 45 from Conor Fletcher and 40 from Dylan Lues, Balbriggan came out 43 short of the target. A vital win for The Hills over their Fingal rivals.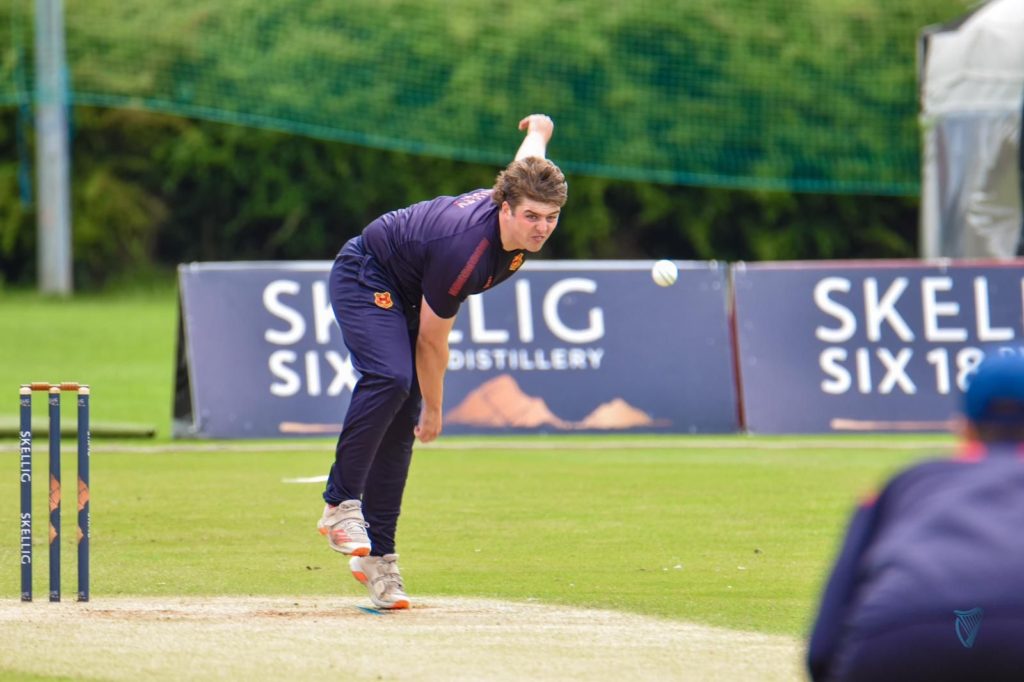 Merrion vs Malahide
Merrion 346 all out in 49 overs (S Doheny 128, J Carty 93, J Newland 4-62, A Frost 3-70, A Sheridan 2-55)
Malahide 165 all out in 30.4 overs (Y Ahmadzai 33, A Frost 27, M Ford 30, M Sinan 1-27, S Harbinson 2-36, H Kennedy 2-29, T Stanton 3-23, N Shankar 1-23)
A Merrion record breaking opening stand of 231 from Doheny and Carty should have set a platform for a mammoth score by Merrion. Excellent bowling from Newland and Frost meant that they had to settle for a big total and Doheny would have been very happy with his 128 off 119 balls with 16 fours and 4 sixes.
As often happens the combination of a large total to chase and a bowling attack working well together makes for a tricky proposition for the team batting second. This proved to be exactly that with 5 Merrion bowlers taking wickets and no Malahide batter being able to get past the early thirties. Merrion would have been very happy to bowl Malahide out for 165 and take a maximum point victory.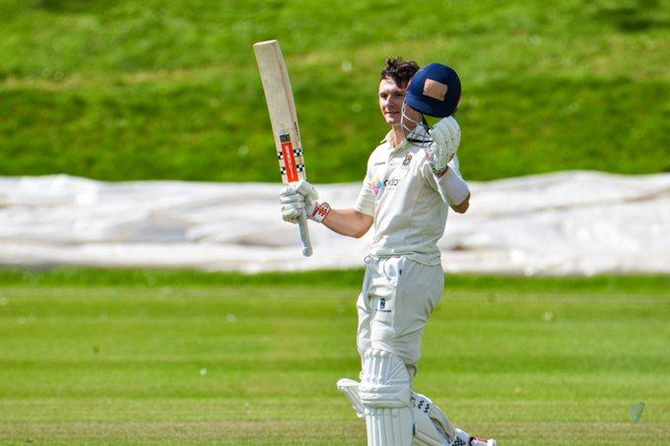 Clontarf vs Leinster
Leinster 241/7 in 50 overs (J Carroll 52, M Hogan 44, M Patel 48, S Dutt 3-50, L Gilhooly 1-19, R Cronje 1-50, R Karunakaran 1-8)
Clontarf 131 all out in 35.3 overs (D Delany 40, D Vincent 38, P Francis 1-13, G Delany 4-29, S Bahadur 2-29, J Carroll 3-16)
Leinster win by 110 runs
Leinster decided to bat first and were solid without anyone truly taking control of the innings. Caroll, Hogan and Patel all got starts but some controlled bowling – especially by veteran Sameer Dutt – kept the run rate in check. Would 241 be enough to defend against the Clontarf top order?
Having a bowler of the calibre of Gareth Delany available is a real lift for any team and took three quick wickets to put Clontarf on the back foot early. Backed up by Francis, Bahadur and Carroll, the Leinster attack swept through Clontarf, dismissing them for 131 in 35.3 overs. David Delany was the lone Clontarf batter standing with a well made 40 off 50 balls. A maximum point win for Leinster.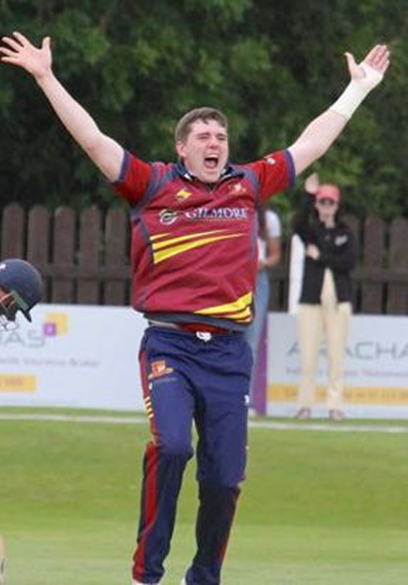 Subject to submission of results the provisional IBI Corporate Finance Premier League table is as follows:

Phoenix vs Rush
Phoenix 122 all out in 28.5 overs (C O'Byrne 39*, J Maginnis 24, A Eastwood 3-25, A Abbasi 3-33, J Barnes 2-31, A Neary 1-16)
Rush 117 all out in 34.4 overs (A Neary24, B Morris 19*, O Hald 2-43, A Sidhu 4-18, A Rana 3-27, L Shields 1-3)
Phoenix win by 5 runs
Not for the first time this season the Phoenix top order were undone by some excellent, aggressive seam bowling. 4/1 became 16/4 became 48/8 and it was up to batters 8 (Maginnis) and 9 (O'Byrne) to get to a target that they could bowl at. In the circumstances both teams would have been happy with 122 all out.
The second innings saw the bowlers firmly on top again, with 4 wickets from Leinster Lightning's Amish Sidhu taking out the top order. But Rush dug in and kept their heads, knowing that batting the overs would likely win them the game. Patient knocks from Neary, Barnes (16), Aaron McGuire (15), Morris and Finn Mcgee (10) saw them creep towards the target, but they couldn't put together that one partnership that would get them over the line. In the end it continued to be a bowlers day and they were all out for 117, agonisingly close to the target.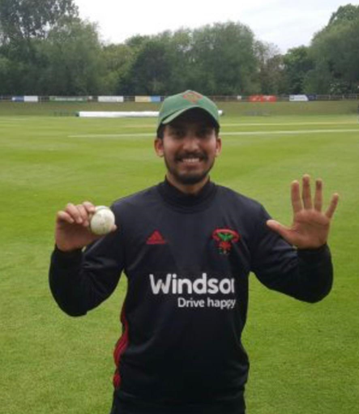 Pembroke vs North County
North County 253/6 in 50 overs (E Richardson 85*, A Mathew 77, G Hoey 3-34, P Lawson 1-32, Z Micklewright 1-37, N Stapleton 1-60)
Pembroke 133 all out in 40.3 overs (D Tucker 32, T Lawson 45, E Richardson 1-11, A Ghaffar 1-29, A Mathew 4-29, S Singh 3-34, T Hasan 1-9)
North County won by 120 runs
A partnership of 156 between Richardson and Mathew was the story of this innings as they were the only batters to make inroads to the Pembroke attack. They came together at 88/5 and the innings could have gone either way. But sensible batting and taking advantage of the odd loose delivery saw them remain together until the last over and in the process set a good total for Pembroke to try to chase.
Runs on the board made a huge difference in the second innings as Pembroke kept losing wickets denying them the chance of a platform to build a chase. Diarmaid Tucker started brightly with 32 and Theo Lawson batted valiantly in the middle order for a last man out 45 but regular wickets across the North County bowling attack meant that they were always ahead of the game. Pembroke were all out for 133 giving North County a maximum points victory.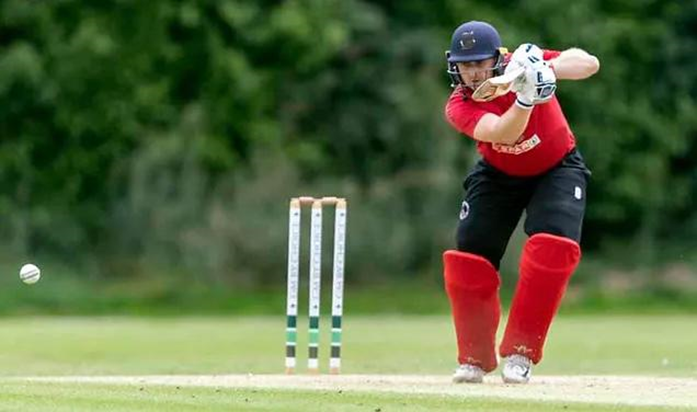 North Kildare vs Civil Service (reduced to 45 overs before the start, then to 41 overs)
North Kildare 88 all out in 34.1 overs (N Boda 31, N Khan 3-14, M Siddique 2-18, A Bafanda 3-25, R Gunaseelan 2-14)
DLS Target score 85 off 41 overs
Civil Service 88/8 in 25.1 overs (A Chandrasekar 38, H Maroof 6-19, B Nabi 2-14)
Civil Service win by 2 wickets
It was a bowling day in The Maws and Civil Service had no hesitation in asking the home team to bat first on winning the toss. At 15/1 (5 overs) North Kildare were bedding in nicely, but in a flash of the next 15 balls they were reduced to 17/5 and very much on the back foot. A rally from Boda (31 off 74 balls, 3 fours and 2 sixes) helped them to 88, but the bowlers would have been much happier than the batters at the break.
Husnain Maroof caused the Civil Service batters problems immediately, taking all three wickets as the top order disintegrated and left them at 3/2 after 2.3 overs. But a partnership of 57 – with the majority scored by Chandrasekar – put Civil Service back on track towards this low target.
Maroof and Nabi continued to take wickets though and the Service lower order were really required to dig in. They made it over the line with 2 wickets to spare, for a precious away win for the Civil Service club.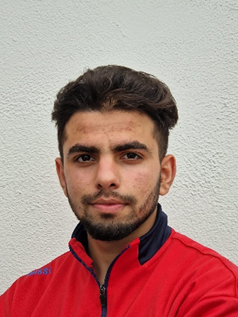 Terenure vs Cork County
Terenure 276/9 in 50 overs (R Grover 92, S Lynch 53, B Tukrel 50, B Mcdonough 1-55, S di Bartolomeo 2-37, A Saddique 2-44, S Mackenzie 3-35)
Cork County 165 all out in 37.4 overs (S Aiman 24, A Ghaffar 31, A Siddique 32, H Asad 1-47, K Shetty 1-28, R Grover 1-20, B Tukrel 2-14, S Lynch 2-47, D Vaughan 2-8)
Terenure win by 111 runs
Terenure decided to bat first in a game that got off on time despite the overnight conditions and would have been happy to have seen off the experienced opening pair of Mcdonough and di Bartolomeo. This was an innings about partnerships and the first of note was between Lynch and Harris, 90 off 18 overs. The most significant partnership though was between Tukrel and Grover for 140 (in 16 overs) with this getting Terenure up to an admirable 279 off their full allocation.
The Cork County reply never got going as the marauding Terenure bowling attack kept them under relentless pressure. All 6 Terenure bowlers took a wicket with wickets for Lynch and Vaughan a particular highlight. Cork County had no answer as none of their batters could kick on and they were all out for 165, well short of even a consolation bonus point.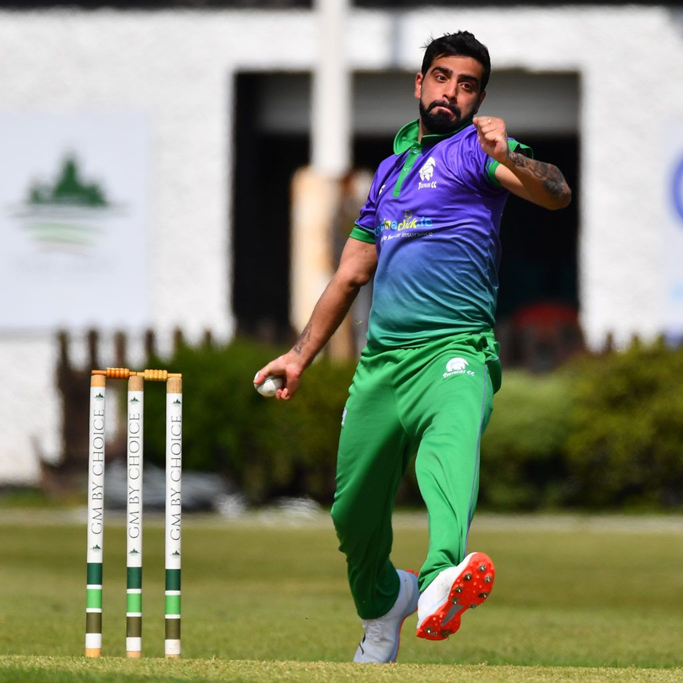 Subject to submission of results the provisional IBI Corporate Finance Championship table is as follows: