IBI CORPORATE FINANCE PREMIER LEAGUE & CHAMPIONSHIP PREVIEW 12TH/13TH AUGUST!
This weekend sees something of a lopsided shape to the fixtures across the IBI Corporate Finance Premier League and Championship, as with All-Ireland finals being played, the league games for those who competed in the competitions are on alternate days.
This sees three IBI Corporate Finance Championship fixtures take place on Saturday, August 12th as Cork County host North Kildare, North County host Terenure and Rush travel to the Phoenix Park to face Civil Service. The one game on Sunday sees Pembroke host Phoenix at Sydney Parade.
The IBI Corporate Finance Premier League meanwhile sees each of it's four fixtures played on Sunday, August 13th with YMCA travelling to Balbriggan, Railway Union hosting Merrion, Malahide travel to Leinster, who compete in the Irish Cup Final on Saturday, whilst the final game is a repeat of last weekend's Senior Cup final, with The Hills visiting Clontarf.
IBI CORPORATE FINANCE CHAMPIONSHIP
Kicking off with Saturday's fixtures, we'll begin in The Mardyke, where North Kildare travel to face Cork County. The home side have an excellent record at their ground, and will be looking to exact revenge for what was thus far North Kildare's only league victory when the sides met at The Maws. With both sides yet to confirm their XIs for this fixture, it's more than likely that there will be very few surprises from what they can expect of each other. Cork County have regularly relied on Ross Durity, Syed Aiman and Stefano di Bartolomeo for runs so far this season, with some support from Matt Spanner and Byron McDonough, whilst di Bartolomeo and McDonough lead the way with the new ball. The trump card for the home side tends to be their spinners, with Abubakar Saddique and Diarmuid Carey the real class acts in the attack. North Kildare meanwhile have two fine all-rounders in their midst, with Husnain Maroof and Bakhtyar Nabi both playing big roles across their recent, much-improved, performances, elsewhere with the ball the likes of Yashraj Mate, Mohammed Zaman and Akhilesh Sharma have all caused problems at various points this season. With the bat, aside from the two class all-rounders, Samran Patel, Badeeu Zaman and Josh Uddin are all men who have shown some level of capability in recent weeks.
KEY BATTLE: Ross Durity vs Husnain Maroof
In Inch, the visitors to North County are Terenure, in what is one of the most tightly contested head-to-head battles in the country across the last few seasons, with the record back as far as 2019 reading 4 win for County, with three for Terenure and a tie in 8 games, with North County having won the National Cup final between the sides last season. Terenure managed a 1 wicket victory in the home tie this season, thanks in the main to 90 from Henry Dall and an unbeaten 30 from Bhavic Tukrel, both men feature for the visitors this weekend, with their batting also featuring Séamus Lynch, Dónal Vaughan, skipper Dónal Lynch and all-rounder Raghav Grover. With the ball the attack will be led by Grover and Hilal Asad, with Tukrel and Kripesh Shetty further seam options alongside debutant Benjamin Dillon, with the spinners coming in the shape of Séamus Lynch and Sadiq Safi. North County meanwhile have two of the best all-rounders in recent history of cricket in Leinster in their side, with Simi Singh and Eddie Richardson the two main men with both bat and ball, they're supported at the top of the order by Niall McGovern and John Devane, with Luke Whelan and Ben McBride also likely to occupy positions in the top 6. The support with the ball comes in the shape of two spinners, with off-break bowler Alan Joseph Mathew and leggy Tanvir Hasan both in the side, whilst Abdul Ghaffar, Abdul Sattar and skipper Sean Sludds round off the seamers.
KEY BATTLE: Simi Singh vs Raghav Grover
Finally on Saturday, Civil Service play host to Rush, and with how close the last fixture between the two sides ended up being, it would be no surprise should a similarly close game be fought out on this occasion. Rush's batting sees Nathan McGuire and Llew Johnson the two men who are leading from the front, when that pair don't make runs however it is left to the brothers, Jack and Finn McGee and all-rounders Andrew Doheny and Jarred Barnes to salvage things for the Kenure men. With the ball, they are without the injured Cian Egerton meaning Barnes and Allan Eastwood will likely share the opening duties, with support from Doheny, Alex Neary and Asher Abbasi in the seam department. The spinners in the side remain the skipper McGuire, and Brandon Morris. The home side this week sees itself near full strength, however the absence of Naveed Khan is a big loss, particularly against Rush's explosive openers. Mubasher Siddique will open the bowling, and he'll have support from several options including Dhiraj Shetty, Aamir Bafanda, Binson Thambi and Sunny Malik, in an attack that will need to find consistency to restrict the Rush batsmen. With the bat, Service's century maker from the return game Simranjeet Singh is again in the side, alongside fellow in-form men in the shape of Thambi and Arjun Chandrasekar, however a good start will be key, with Nilesh Joshi and Srikanth Boddu needing to get the team off to a solid start.
KEY BATTLE: Mubasher Siddique vs Llew Johnson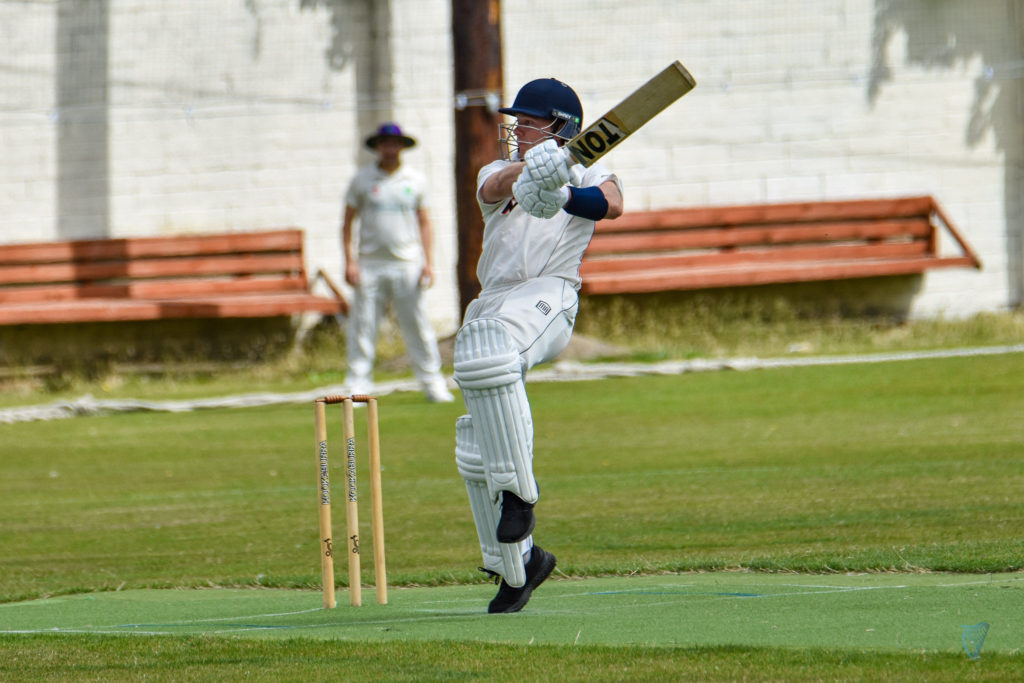 The final IBI Corporate Finance Championship game takes place at Sydney Parade on Sunday, as Phoenix visit Pembroke. The home side dished out a 9-wicket thumping in the earlier fixture between the two sides, and this weekend sees two big names return to their line-up, with Lorcan Tucker taking the gloves, and Gavin Hoey returning from his finger injury. With the ball, Nick Stapleton, Zach Micklewright and Piyush Sharma are the three seamers in the line-up, whilst the spin battalion features Hoey, Paul Lawson and Fiachra Tucker. With the bat, Diarmaid Tucker will likely continue at the top of the order and could possibly be joined by Stapleton, with Lorcan Tucker likely to fill his familiar number 3 role, leaving a middle order which features skipper Theo Lawson, Fiachra Tucker, Danny Hogan, Hoey and Macdara Cosgrave in a very strong looking team. Phoenix meanwhile will be looking for runs from Jed Wiggins, Tyrone Kane, Adam Chester and Stephen Black to allow the side to build a total which their seamers, Kane, Theo Dempsey and Oli Hald in particular, can bowl at and look to attack for early wickets. If that doesn't come to fruition, much responsibility will be placed in the hands of left-arm spinner Amish Sidhu who has been in very good form of late.
KEY BATTLE: Tyrone Kane vs Nick Stapleton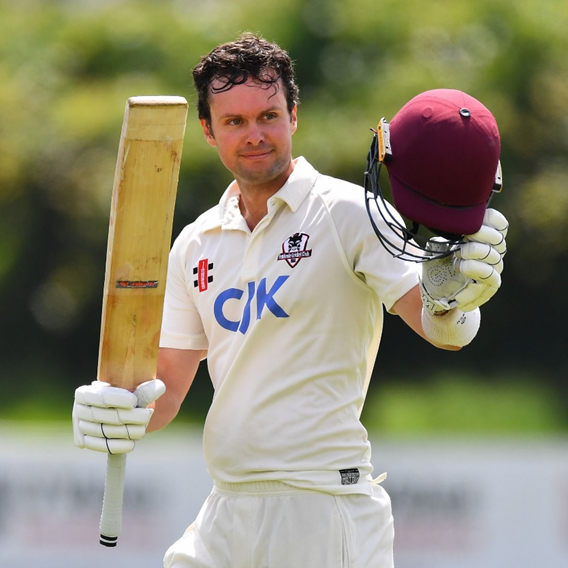 IBI CORPORATE FINANCE PREMIER LEAGUE
On Sunday, Balbriggan play host to YMCA in an exact repeat of the earlier league fixture between the two sides, that day saw an Adam Rosslee century guide the away side to victory, and he has been the man in form for his club side ever since. Tim Tector seemed to have regained his form in the recent IP20 festival at Sydney Parade, as he made two unbeaten half-centuries, whilst the side will look to Ash Burton and the Anders' brothers, Tom and Rory, to ensure their innings has an upward curve to finish. In the absence of Reuben Wilson, Mikey O'Reilly leads the way with the ball, with more seam coming again from the pair of Anders' and Olly Riley, Tim Tector has continued to fulfil the frontline spinner's role. Balbriggan have seen Greg Ford and Chris de Freitas' good form carry them to some good results early in the year, and those two will lead the way with the bat again, with support from Connor Fletcher, Cameron Rowe and Farooq Nasr. All-rounder Dylan Lues had a fine performance for the Lightning Bolts on Thursday and will hope to continue that form, whilst with the ball, Matt Pollard, Sam Willemse, Andy Darroch and Kashif Ali will all be hunting for wickets.
KEY BATTLE: Matt Pollard vs Adam Rosslee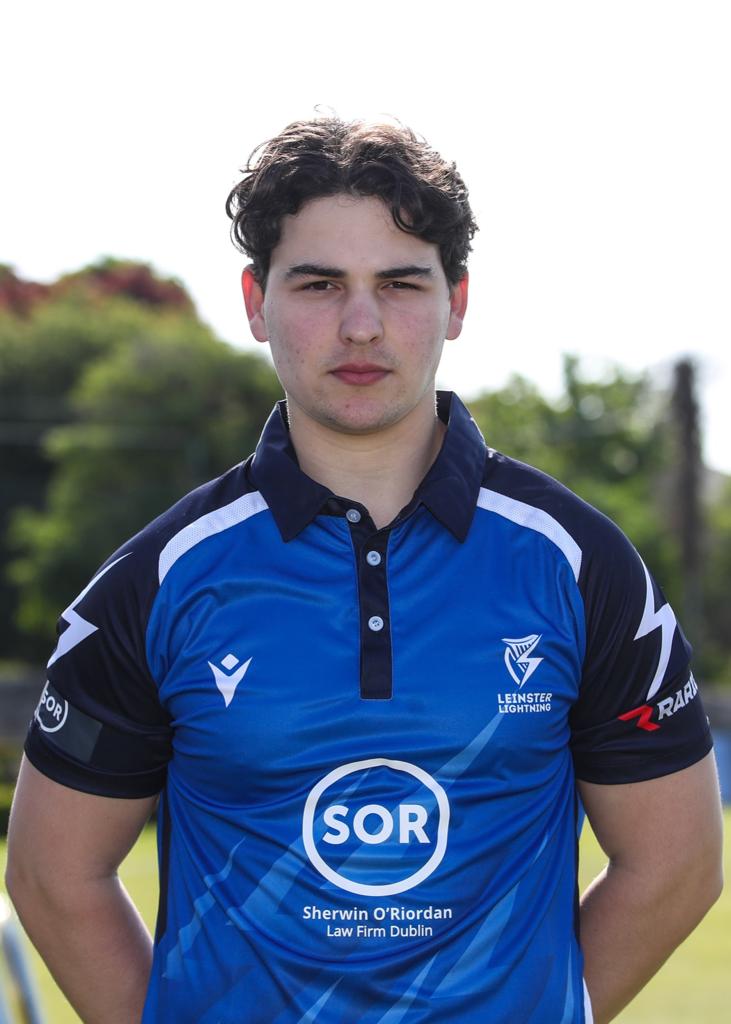 Up next, Park Avenue is the venue as Railway Union plays host to Merrion in a vital game for both sides, as a win for the home side would see them drag themselves within just one win of their opponents this weekend. Railway remain marooned on one victory after 9 rounds of fixtures have passed, however this weekend they are back to full strength, with Philippe le Roux, Riley Mudford, Kenny Carroll and Punya Mehra making the bones of an extremely strong batting unit. Ashil Prakash will likely be at the top of the order, whilst Kevin O'Brien is set to make his reappearance for this crunch tie. With the ball, Liam McCarthy, Zaman Safi and Sean O'Brien are the seam options, with spin coming from Brandon Kruger and Hamza Maan. Merrion meanwhile also see themselves near full strength this weekend, with Stephen Doheny, Swapnil Modgil, John Anderson, Jack Carty and Sam Harbinson the main threats with the bat, whilst on the bowling front, Harbinson is supported by seamers Muhammad Sinan and Max Sorensen, whilst the spin bowling unit sees Irish U19s Jordan Neill and Danny Forkin rejoined by left-arm spinner Tom Stanton, giving skipper Dom Joyce plenty of options.
KEY BATTLE: Riley Mudford vs Sam Harbinson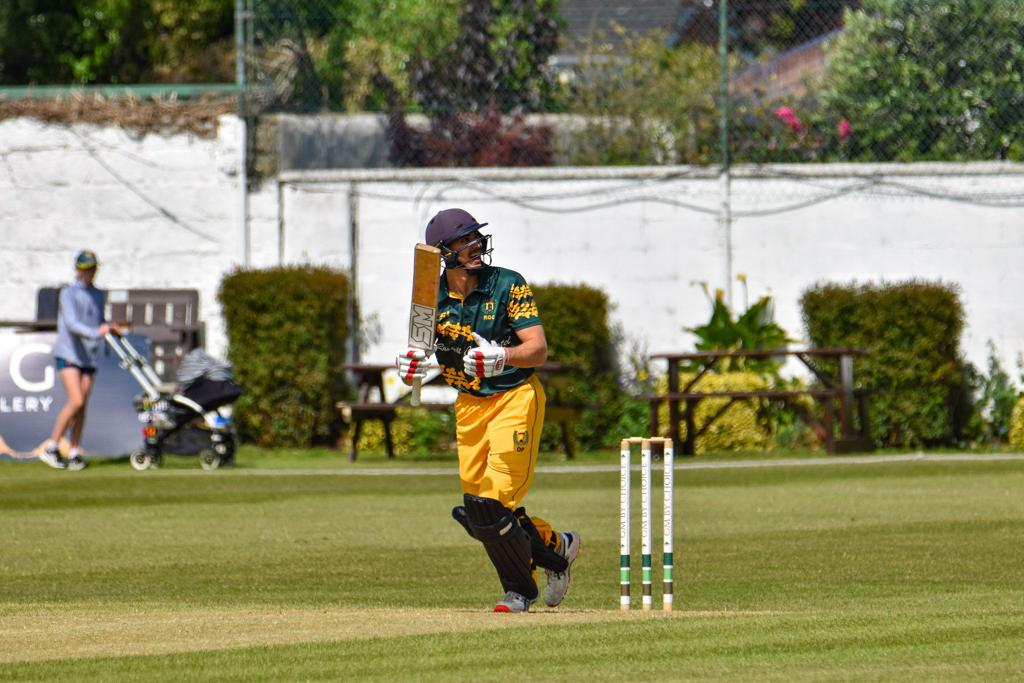 The penultimate fixture we look at is in Observatory Lane, where Malahide visit Leinster. The home side feature in Saturday's All-Ireland final, however win or lose their attentions will need to turn quickly to this vital top-of-the-table clash. Leinster's batting unit features Michael Hogan, Monil Patel, Joey Carroll and Saqib Bahadur, who have all been in fine form this season, whilst the bowlers are led by all-rounder Pete Francis and skipper Bilal Azhar, with support from Mark Tonge and Carroll. The spinners meanwhile are Bahadur and Dev Ranolia, with Leinster's bowling attack being really well balanced all season. Malahide meanwhile boast a very strong bowling line-up this weekend, to go with their regularly powerful batting side! Skipper James Newland leads the way along with Kelvin Donnelly and Cameron Shoebridge, whilst there's seam support from Andy Sheridan and Ali Frost. Mike Frost and Matt Ford are the two frontline spinners in the side in a very deep bowling unit. With the bat, Jamie Grassi and Hunter Kindley will lay the platform at the top, with Younas Ahmadzai, Ford, Ali Frost, Sheridan and Fintan McAllister rounding off an equally deep batting side.
KEY BATTLE: Pete Francis vs Younas Ahmadzai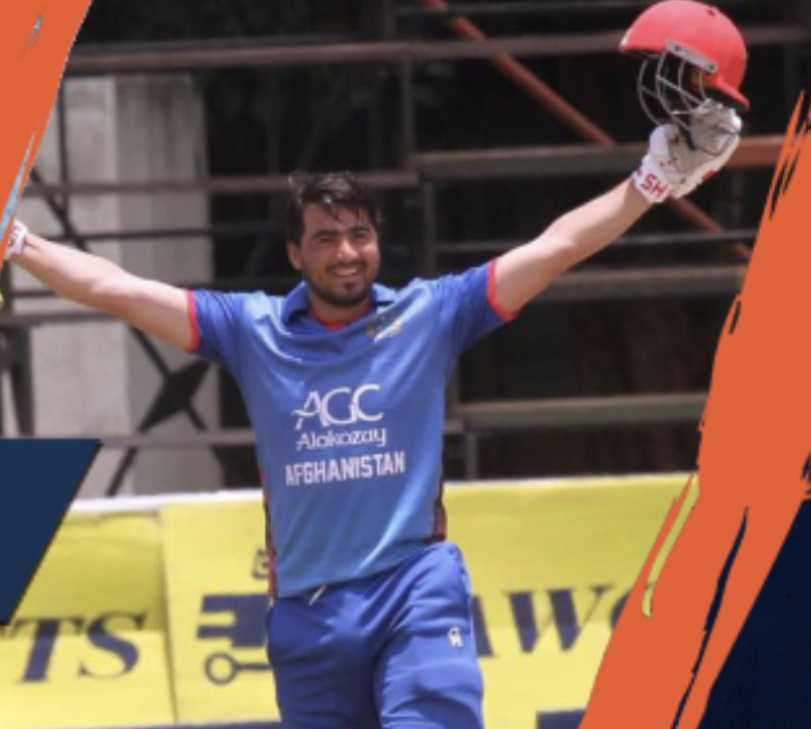 Finally in the IBI Corporate Finance Premier League, the repeat of last weekend's cup final is hosted at Castle Avenue, where The Hills visit Clontarf. The home side won the day last weekend, with the batting unit featuring Ryan Karunakaran, Eoghan Delany, PJ Moor and David Delany putting their side on the front foot, Fionn Hand, Robert Forrest and Andrew Poynter were all barely needed to show the depth of how well the top four played, and they will be hoping for a repeat this weekend. With the ball, Hand stole the show last weekend and he will again be supported by Delany, whilst the spin of Cillian McDonnell and Ruan Cronje will be the trump card for the side should it be required. The Hills meanwhile will no doubt be gunning for some revenge, and with an excellent top order featuring Murray Commins and Cormac McLoughlin-Gavin who will look to tee the game up for the likes of Nicolaj Laegsgaard and Nathan Rooney in the middle overs. With the ball, Cian Nulty was the stand-out bowler last weekend, with his support this time around coming from Sean McNicholl, Matthew Weldon and Muzamil Sherzad in the seam department, whilst Laegsgaard's left-arm spin is supplemented this time around by Athar Farooqi's off-breaks.
KEY BATTLE: Eoghan Delany vs Cian Nulty