FINAL DAY OF HBL 2023 – TUESDAY 15TH (PARK AVE)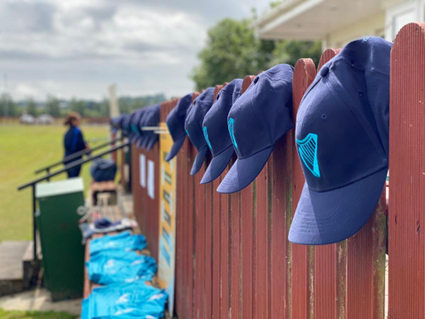 With 'The Hundred' heating up in the UK, it's once again the turn of Cricket Leinster girls cricketers to have a go at the quickest form of the game for the final time this season on Tuesday next, 15 August at Park Avenue.
Cricket Leinster would like to thank Railway Union for hosting this last day of the 2023 competition and it promises to be a fantastic occasion. The first of the three dates took place in mixed conditions in mid-July at Ringcommons and there was a festival feel about the whole affair.
Music played for the day with plenty of Taylor Swift mixed in with 90s hits for the eclectic collection of players and supporters. On a day where almost all other cricket was cancelled due to poor weather, the girls stuck at it and were not put off by frequent rain showers.
Over 40 girls took part in the three matches and the spirit that the cricket was played in was the standout – at one point all of the fielders from The Hawks aside from the bowler were in the slip cordon which illustrates the playfulness of the format and the freedom with which the coaches (Rebecca Gough, Joanna Loughran, Tahlia Dunne & Robyn Searle) encouraged the girls to play.
The umpires (Declan Ryan and Vinay Kumar) were brilliant facilitators and worked with the players to ensure as much cricket could be played, and they enjoyed the fun of the day and the manner in which the girls went about things.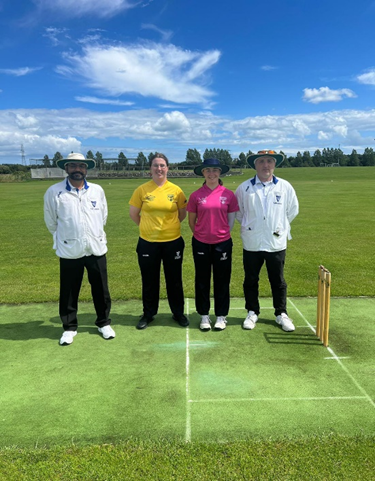 The scheduled second day of play, like so much cricket in July, fell victim to the bad weather, but we are hoping that the sun will shine on the third and final day. The first match will begin at midday on Tuesday at Railway Union and any and all supporters are welcome to come along and join in the fun.