Cricket Leinster: Girls Titles now Online
Records of girls competitions in Leinster go back to 1992 when Railway Union and Clontarf won the titles for the U15s and U13s age groups respectively. Details on the 114 titles won since then can now be accessed on the Online Archive [Menu > Archive > Competitions].
Leinster lead the trophy table with 22 wins, followed by Malahide [19] and Merrion [18]. Twelve clubs in all have won at least one competition.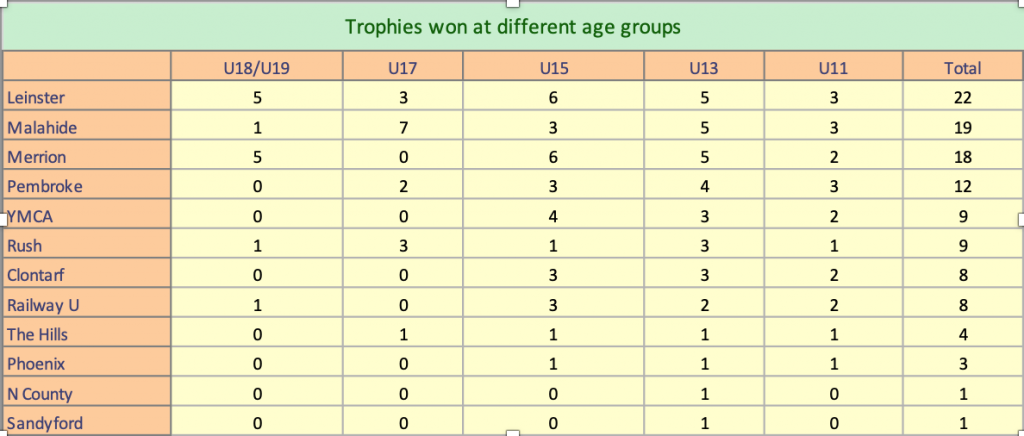 We are still missing some of the records [although it may be the case that in some years the competition did not take place. If anyone know who won the following titles can they please contact ewldublin@gmail.com
U18/U19 1998, 2003 – 2007, 2009 – 2103, 2018
U15 League 1998, 2003, 2008
U13 League 1998
U11 League 2011