Cricket in Dublin City Council Area
Whilst Covid 19 has cut the season short, there has been plenty of action since protocols have been lifted with return to training and play in Cricket in Leinster.
Small group sessions started on the 15th June with Dublin City clubs. All clubs within the Dublin City area were visited and boys and girls received 45 minute sessions throughout the day. Hats off to all clubs and it was brilliant to see all the effort and work the clubs have put in to getting cricket back up and running. During this time, the following clubs were visited:
Pembroke CC
Clontarf CC
Civil Service CC
Merrion CC
Leinster CC
Railway Union CC
Y.M.C.A
With restrictions being further lifted, cricket was given the green light to return to play and this saw our annual U11 and U13 District Tournaments being the first matches to take place. First up was the U13 District Tournament which took place from the 13th-17th of July. Dublin City used 15 players over the week and were captained by Clontarf's Ethan Marshall who ended up victorious in a close contest right throughout the week.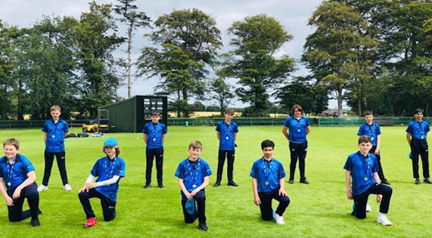 The tournament consisted of a team from Dublin City, Fingal, South Dublin and DLR. Following on from that week, it was the Dublin City U11 team that were in action for their tournament. The team was captained by Lachie Honan. Dublin City fell just short of the line to both DLR and Fingal and unfortunately in the final game, the weather got the better of the day which resulted in a rain affected draw.
The final Dublin City team in action was in the U13 girls District Fifty Ball league which took place on the 4th and 7th of August. A fantastic initiative now in its second year headed by Naomi Scott Hayward and Isobel Joyce. The Dublin City team consisted of girls from Clontarf, Merrion and YMCA and ended up victorious after beating a strong DLR team in the final which took place at Pembroke Cricket Club.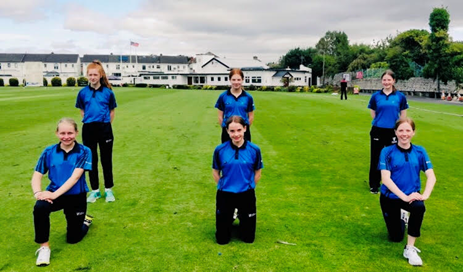 All in all, a fantastic couple of weeks for all the boys and girls involved.
Aside from the tournaments, sessions have taken place with the Raheny All Stars programme. Dublin City Development Officer John Sweeney had this to say "it's been great to have programmes back up and running. It was brilliant to have cricket sessions with the group and a thoroughly enjoyable and fun day out for all participants involved." With autumn fast approaching we hope to be back in schools and we are in the process of developing a "tape cricket ball league" in the North East Inner City.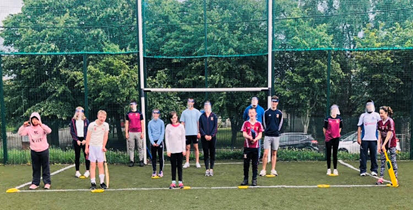 Cricket Leinster would also like to acknowledge the assistance and support of Dublin City Council. The council has played a crucial role in supporting our cricket programs throughout the city.
Fintan Mc Allister
Dublin City Council Development Officer
October 2020