Charity Test Match 2019 set for Phoenix Park
The 2nd Annual Charity Test Match is all set for the 2019 edition and will take place at the Civil Service Club Grounds in Phoenix Park on the 22nd & 23rd of June with commencement of play from 10AM onwards both days.
The match is played at a good social standard with the Irish 11 represented by 10 different clubs from Leinster & Munster. The international side is represented by each of the other 11 test nations.
There will be live music & BBQ over the weekend with all proceeds from the BBQ going to Focus Ireland.
To donate to the event please follow the link https://give.everydayhero.com/ie/charity-test-match-2019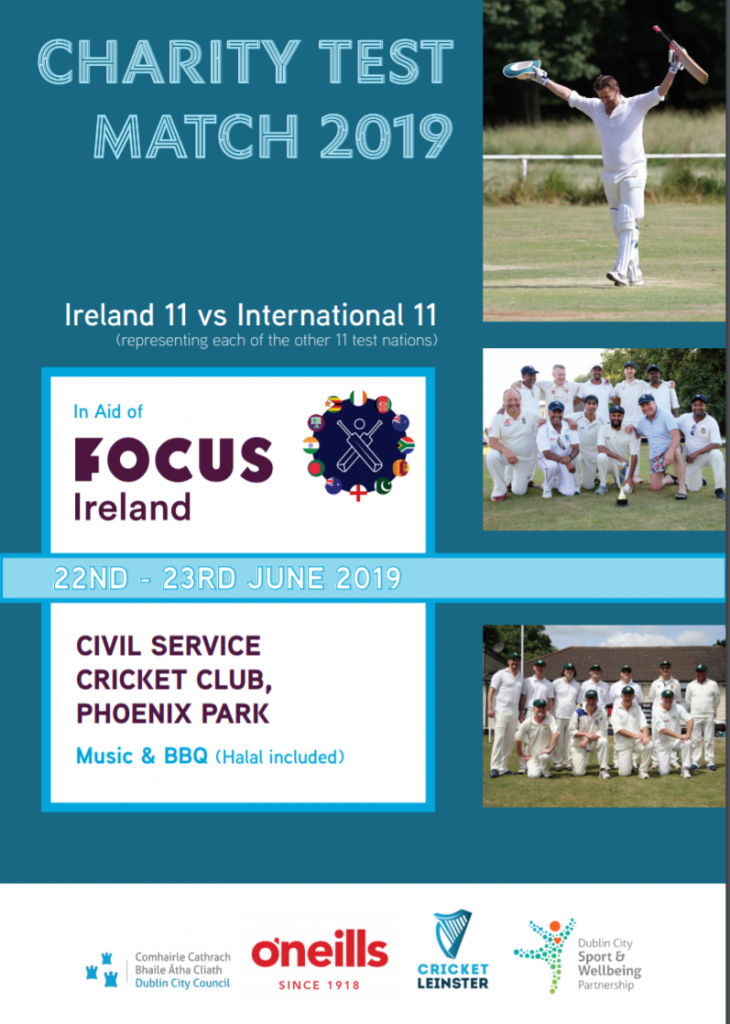 All donations go directly to Focus Ireland.
We'd like to thank our partners Cricket Leinster, O'Neills Sports & Dublin City Council for helping us put this event on again this year.

Thank you also to www.cricketcap.co.uk & Andy Wooton Tiflex Rep, Cork County CC for supporting us.

Everyone is welcome to join us and we are looking forward to see you up there in the Phoenix Park for a weekend of Cricket. :)