2020 Season Review - Tillain Cup Finals
The semi-finals of the IBI Corporate Finance Tillain Cup were played out on the 6th of September, as Pembroke hosted Merrion and Knockharley travelled to YMCA.
The latter game will be the first reviewed here as the Knockharley visited Claremont Road, the home side were buoyed by the success of their 1st XI the day before and were looking to set up a double header for their club on finals day the following week.
YMCA batted first and having lost skipper Blair-White and Jamie Forbes early on, saw Devansh Singh (35) and Mikey O'Reilly (21) share a stand of 54 for the third wicket. Singh then fell to Harry Shivmangal and when Kamran Mirza accounted for Ian Anders for a duck the score was 64/4. At this point, Knockharley skipper Jack Condie threw the ball back to Ross Shivmangal in an effort to do what he did the week before in Terenure and stop any chance of the innings progressing. He delivered again, accounting for O'Reilly, Aviral Shukla and Cillian McDonnell in his second spell, to go with his earlier scalp of Blair-White and finish with figures of 4/21 from his allocation. Sean Macauley and Harshit Harshit both made 11 to help the home side scramble to 106/9 from their 20, a score which needed their bowlers to be at their very best to defend. Sam Streek got the big wicket of Ross Shivmangal for 10 early on, and left-armers O'Reilly and McDonnell held up their end of the bargain, bowling their 4 overs for 18 and 15 respectively, as YM sought to put a squeeze on. However not losing wickets to this pair proved crucial to the away side, as Joe Ingamells and Tayyab Rashid then tucked into Shukla and Forbes' bowling in the second half of the innings. Ingamells finished unbeaten on 48, with Rashid on 40 as the pair's unbroken stand saw Knockharley to a 9 wicket victory in just 15.2 overs. In doing so, setting up their highest-ever ranked final appearance as a club.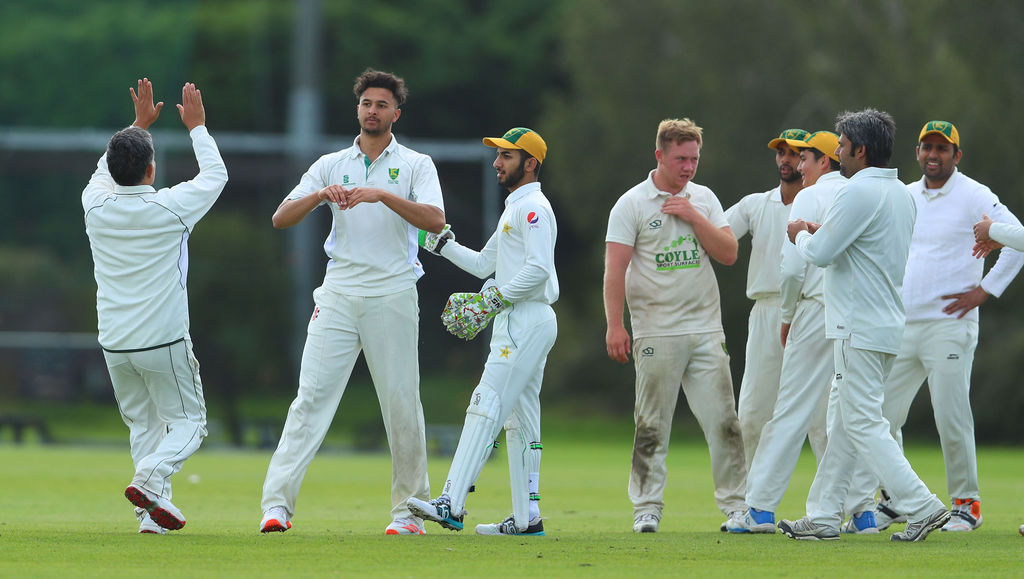 Merrion batted first in their visit to Sydney Parade. Home captain Joe Prendergast accounted for Jack Atkinson early on, before Rohit Pahuja shared stands of 41 with Beant Bathal and 49 with James Hitchcock, both of whom made 18. Bathal falling to Gavin Hoey and Hitchcock to Bill Whaley. Sai Reddy made a quick 15 before being run out, leaving Niranjan Shankar to accompany Pahuja to the end of the innings, the Merrion number 3 eventually finishing up on 52* from 45 deliveries. Prendergast with 1/18 and Hoey with 1/16 were the two bowlers to acquit themselves particularly well as Pembroke held Merrion to a more than chaseable 134/4 from their 20 overs. Pembroke's chase didn't start well, leading run-scorer David Cosgrave falling caught and bowled to Peter Forkin for just 5. Conor Mullen (11) came to the crease and added 37 with opener Rehan Ali before falling to Hitchcock. Hoey joined Ali, and the pair added a further 45 before the Pembroke opener fell for 44. This brought Andrew Leonard to the crease who brought plenty of energy and put the fielding side under pressure, this worked well until Gavin Hoey was run out by Hugh Kennedy for 28. Bill Whaley was the next man in, and he and Leonard attempted to repeat their heroics which sealed Division 3 at the end of 2018. Leonard fell bowled by Kennedy for 15 leaving Whaley and captain Prendergast to attempt to get them over the line. With three needed from the final ball, Prendergast flayed a drive up and over backward-point's head, Jack Atkinson flung himself through the air and held one of the catches of the season to dismiss the Pembroke skipper and give Merrion a two run victory and send them through to the final against Knockharley the following weekend. Hugh Kennedy's 1/18 supported James Hitchcock's 2/21 as the pair closed out the Pembroke innings with some excellent death bowling.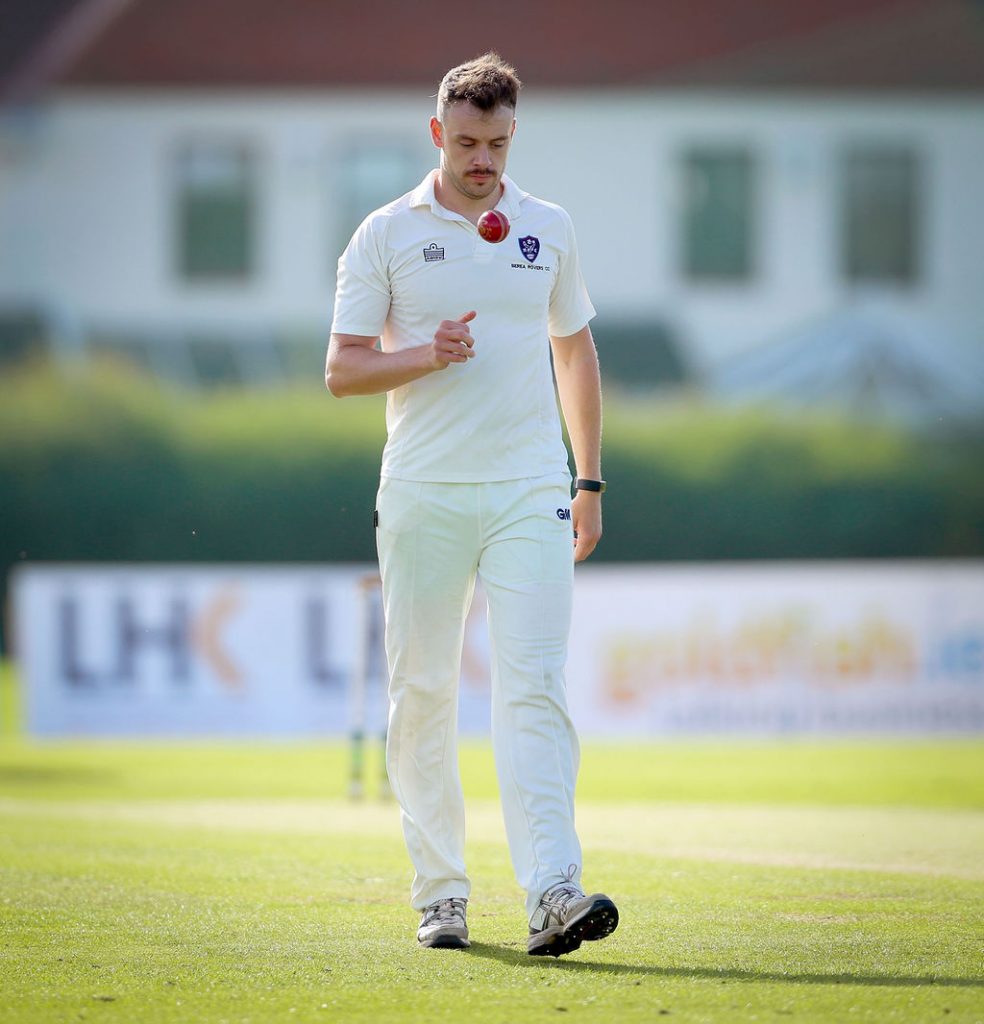 Merrion and Knockharley faced off in the final on the morning of September 12th at Sydney Parade. The Kentstown side batted first but got off to a nightmare start, Joe Ingamells fell to Hugh Kennedy before Peter Forkin caught and bowled Tayyab Rashid to leave them 3/2. Harry Shivmangal came in at number 4 to join brother Ross who had opened the batting, the pair added 34, before Harry fell to Beant Bathal for 21, then Ross was dismissed by Niranjan Shankar for 10. Jack Condie also fell cheaply to Bathal, before Daniel Forkin accounted for Tahir Rasheed and Usman Ishaq leaving Knockharley 60/7. Mark Ingamells had watched the last four wickets from the far end, and his 20 helped claw Knockharley back into the game before being dismissed by Shankar. The Meath side finished on 95/9 from their 20 overs, not a bad outcome after losing a few wickets in key times, but a below par score nonetheless. Daniel Forkin (2/2), Beant Bathal (2/16) and Niranjan Shankar (2/19) all took two wickets each in a good all-round performance from the Merrion side.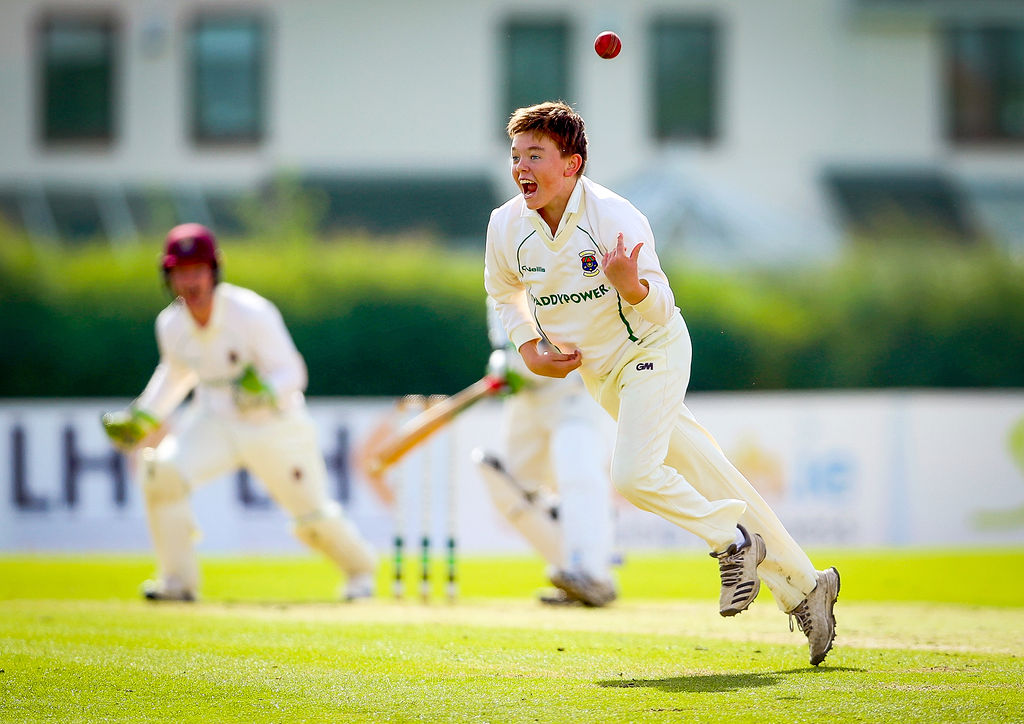 Jack Atkinson fell to Condie in the first over of the innings, before Ross Shivmangal accounted for Rohit Pahuja, caught behind, to leave Merrion 13/2. James Hitchcock joined opener Beant Bathal and the pair added 29, before Hitchcock fell for 12 to Harry Shivmangal. Shankar came and went for just a single, dismissed by Kamran Mirza for 1. Condie then brought himself back on, and was rewarded by dismissing John O'Hara for 1. Merrion were suddenly 48/5 and precariously placed with half the runs still to get. Vicky Dalwani joined Bathal who was unmoved as wickets fell around him. The score had reached 67 when Condie played his trump card as he had done so many times in the competition, bringing back Ross Shivmangal, he bowled Bathal for 30 and Merrion were six down. Peter Forkin joined Dalwani and the pair saw off the end of Shivmangal's spell. The Merrion pair were able to rotate the strike, and importantly not lose any further wickets, and when Forkin hammered the first ball of the final over to the boundary through wide mid-on for secured a 4 wicket win.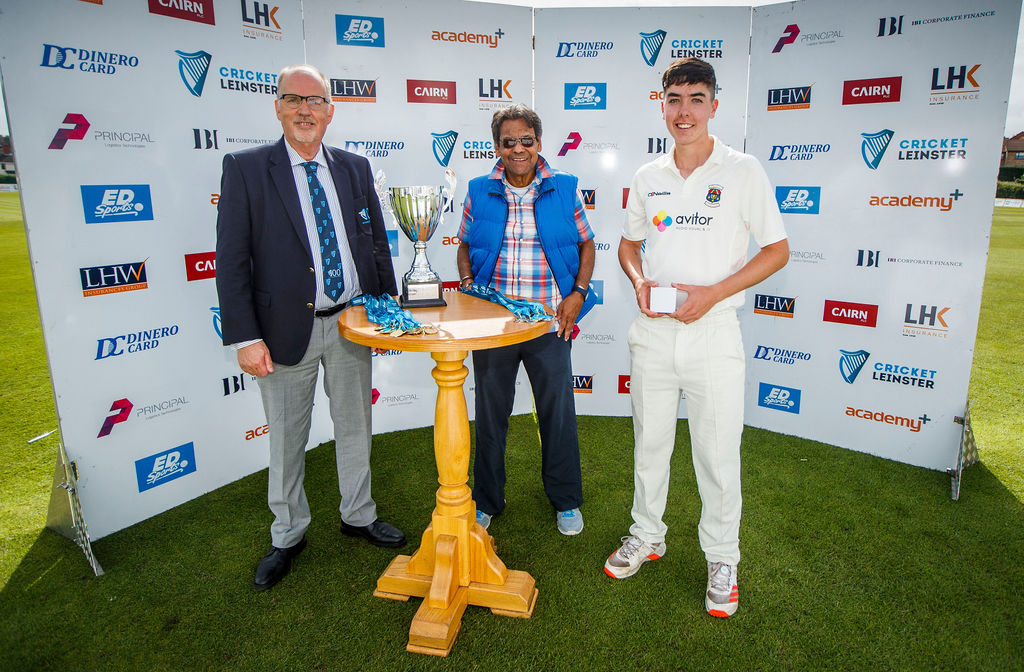 It won't have been hard to notice over the course of the past three reviews that the Tillain Cup was dominated by some brilliant all-round performances throughout. It was where teams had several players who pitched in with contributions alongside these performances that they progressed further in the competition. Nonetheless, it makes selecting a team of the year a significantly more difficult task.
Given some of the all-round performances we saw throughout this season, the make-up of this side will end up with two batsmen, five all-rounders, a wicket-keeper and three bowlers.
Kicking off with the batsmen, leading aggregate run-getter Tayyab Rashid, who managed 241 runs at an average of 30.13 in his side's run to the final is accompanied by Bookman Cup winner David Cosgrave, who made 218 runs at 31.14.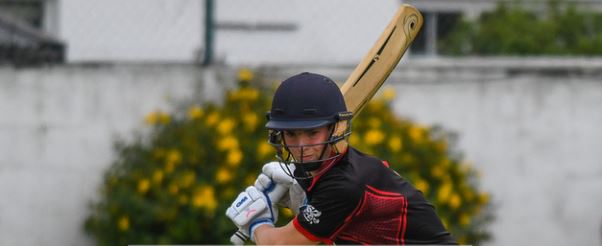 Four of the all-rounder quintet were in the top 10 batting aggregates for the 2020 season, Ross Shivmangal (2nd) had 219 runs at 24.33 to go with his 16 wickets which also saw him win the Oulton Cup for best bowler, his Knockharley team-mate and brother Harry Shivmangal (5th) with 191 at 31.83 had 6 wickets to go with his runs, Clontarf are represented by Andrew Delany (6th) had 188 runs at 47 as well as 11 wickets whilst James Hitchcock of Merrion (9th) with 177 at 29.5 also took 9 wickets.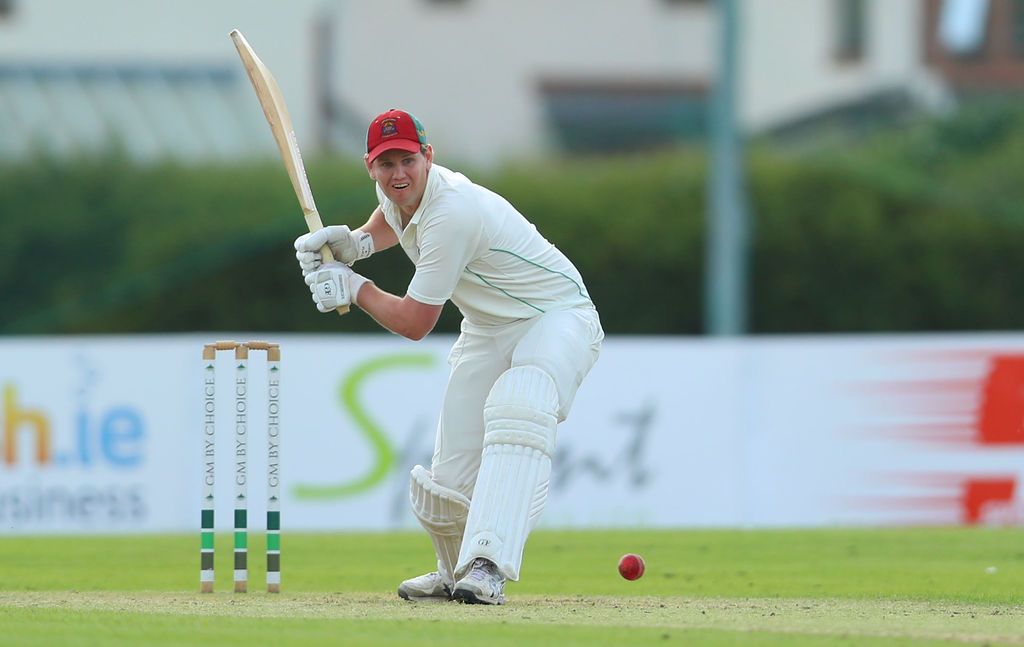 Gavin Hoey of Pembroke is next in, he had 155 runs at an average just under 20, but this was accompanied by 12 wickets at an average of 12 which gets him his all-rounder slot in the side. The wicket-keeping role will be filled by Phoenix's Emad Uddin who was the Cullen Cup winner for leading wicket-keeper in 2020, alongside his 10 dismissals he managed 100 runs at an average just under 15.
The bowlers unit of three is made up of leading aggregate wicket-taker, Longford's Fadi Khan, who had 17 wickets at an average of 9.76 in his 7 matches. Alongside him is North County leg-spinner Anthony Mooney, who took 15 wickets at 9.8, the same number as Phoenix's chinaman bowler Conor Cooney, who's wickets came at an average of 9.67.