WOMEN'S LEAGUES (2-4): INDIVIDUAL AWARD WINNERS (2023)

With the conclusion of the Sprint Coatings Women's League programme for 2023, we can now confirm the individual award winners across Divisions 2,3 and 4.
All the awards (both individual and team) will be presented at the CL Awards Night & Gala Dinner on Friday 19th January in the Round Room at the Mansion House.https://buytickets.at/cricketleinster/967229
Batting Cup (Batting in Division Two)
Lara Maritz has led Balbriggans 1st team to success as Division 2 Champions for 2023 and this is reflected in her individual achievement as the Batting Cup winner for the second year running. In doing so, Maritz amassed over 700 runs at an incredible average of 141 which included 3 X 100s and 3 x 50s.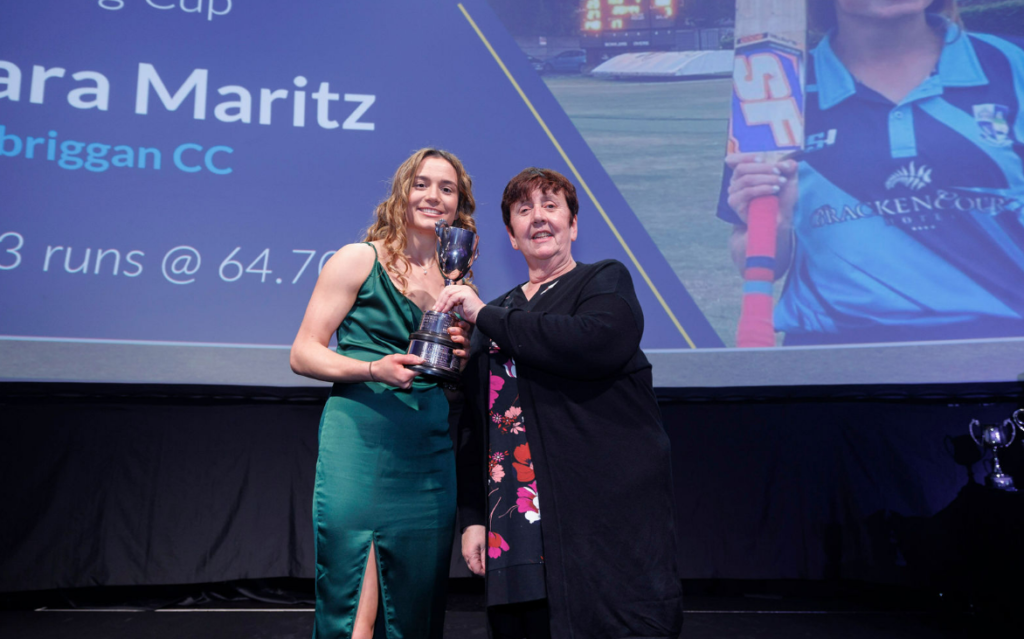 Bowling Cup (Bowling in Division Two)
Reena Devi from Balbriggan has won the bowling cup for Division 2 having taken an aggregate 15 wickets at a brilliant average of just 9.47 per wicket and a best bowling of 3-11. Other players worthy of recognition include Lara Maritz, Georgia Beatty and Isabella Merriman who all met the qualification mark of 15 wickets

Wicket-Keeping Award (Wicket-Keeping in Division Two)
Well done to Jane Butterly of Rush who has retained this award which she also won in 2022 with an aggregate of 7 dismissals.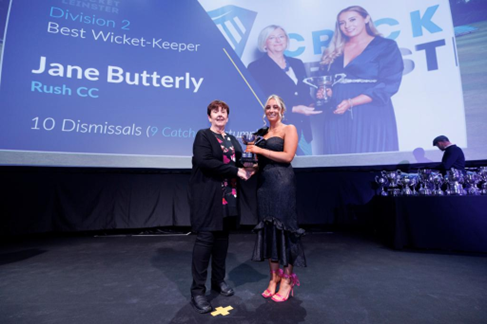 Sharp Cup (Batting in Division Three)
The Sharp Cup for batting in Division Three goes to Cara O'Shea of Terenure with a wonderful average of 133 across 8 innings, including 3 50s.

Schmidt Cup (Bowling in Division Three)
The Bowling award for Division Three has been won by Elyse Jones of Rush who took 13 wickets at an average of just 6.08 per wicket. There were also notable performances from Alyssa Pasley (12 wkts at 10.25) and Claire Byrne (12 wkts at 12.67).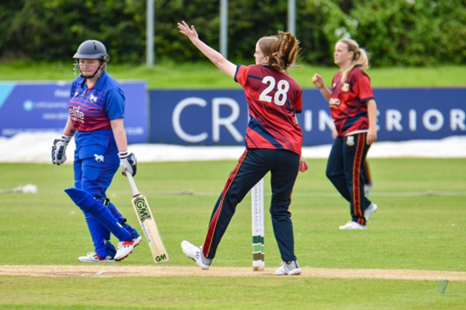 Wicket-Keeping Award (Wicket-Keeping in Division Three)
Sorcha Cunningham is the clear winner of the wicket-keeping award for Division 3 with 8 dismissals across 11 appearances for Merrion 2nds who also won this league for 2023.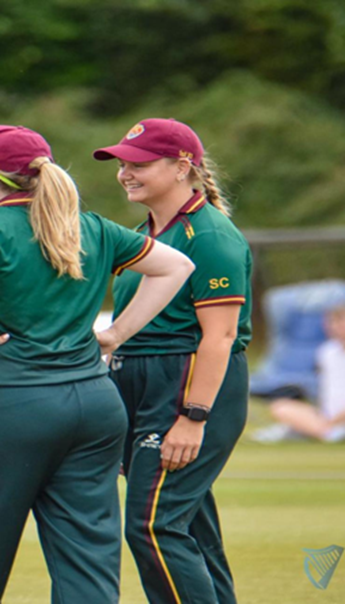 Batting Award (Batting in Division Four)
Having also won the Division Three award, Cara O'Shea from Terenure takes the award in Division 4 scoring 240 runs at an average of 60 per innings.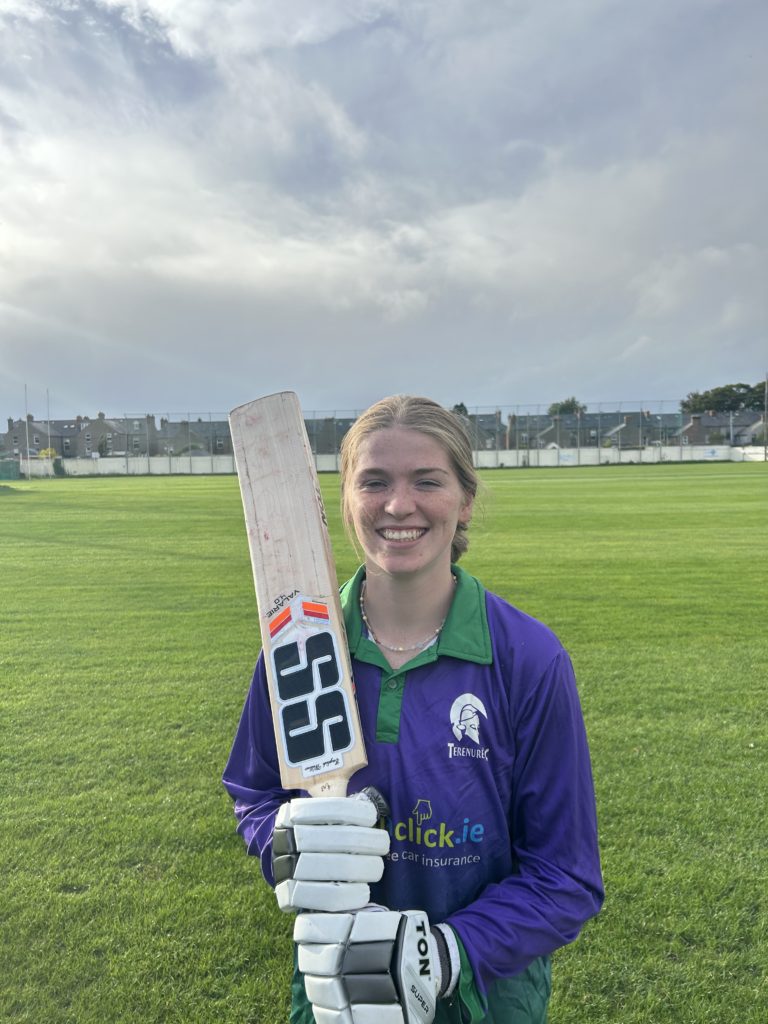 Bowling Award (Bowling in Division Four)
Aisling O'Kelly of Leinster has won the Division Four Bowling award with 10 wickets at an average of 4.6 per wicket. Congratulations to the other two qualifier with excellent bowling performances in this division.

Wicket-Keeping Award (Wicket-Keeping in Division Four)
Sorcha Cunningham of Merrion has won the Division 4 wicket-keeping award for 2023 just eclipsing Jessica Butler (Balbriggan), Liv Fox-Gill (Phoenix) and Michelle Taylor (North Kildare) who all ended the season with 1 dismissal less than Cunningham.

All Rounder Award
This award goes to the best all round player across all divisions.

Lara Maritz capped off her magnificent all-round season by taking the All-Rounder Award across all divisions.