TERENURE WIN AS TUKREL IN SEVENTH HEAVEN!
TERENURE VS RUSH
Seven wickets for Bhavic Tukrel was the highlight of the days play in the Championship this afternoon, as Terenure secured a 10 wicket victory over Rush with the game lasting a total of just 26.2 overs.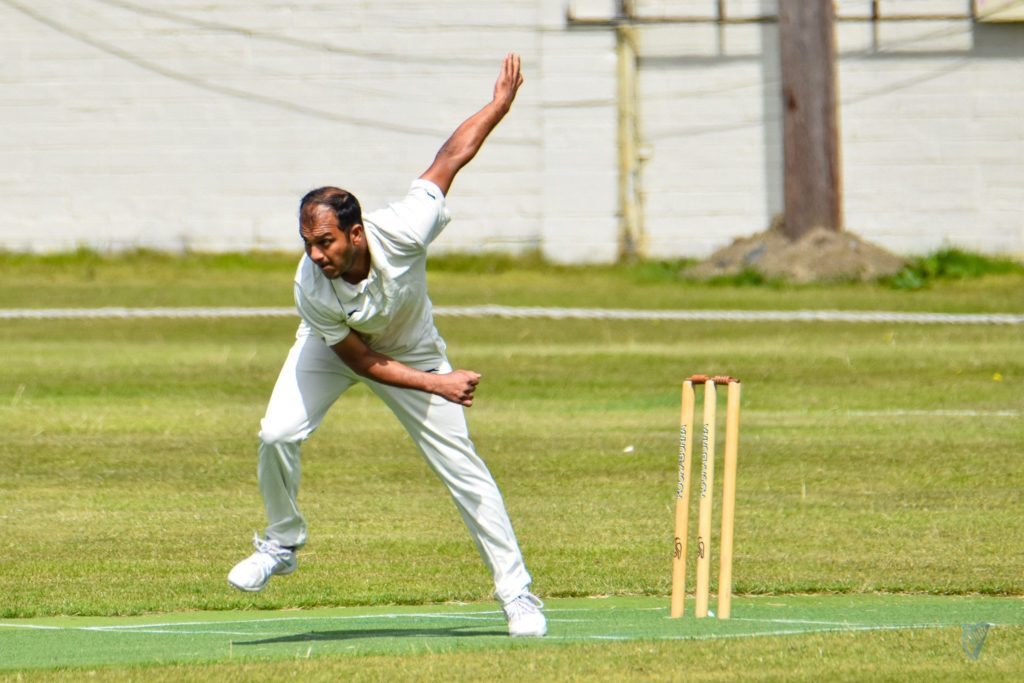 Rush skipper Neil Rock won the toss and elected to bat first for the away side, however when Raghav Grover took the first wicket of Jack McGee with the score on 13, the pivotal moment in the game occurred.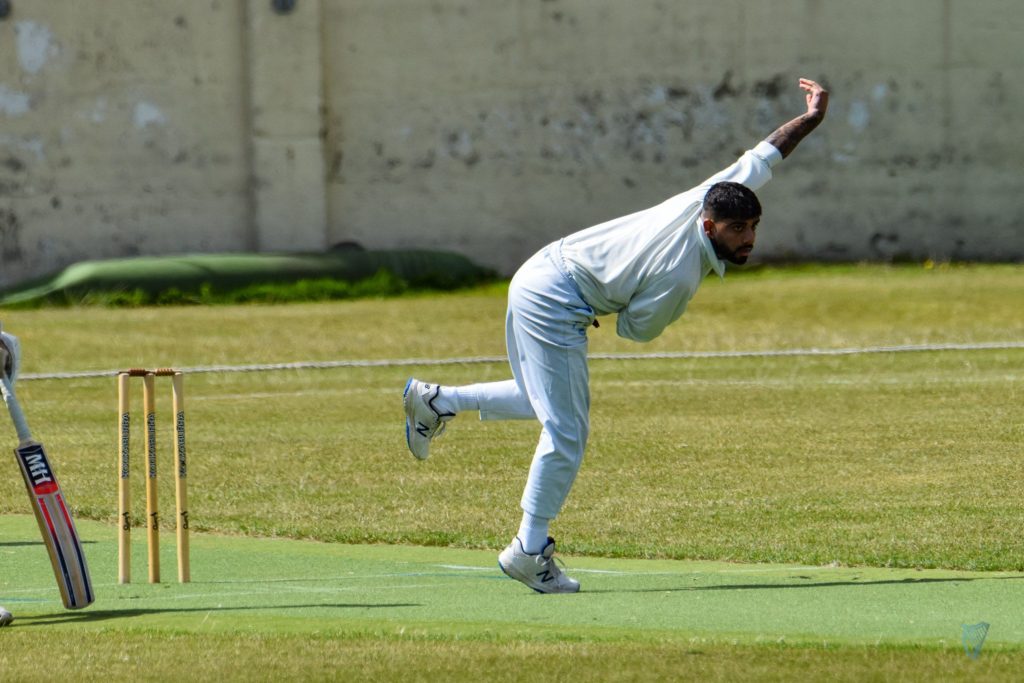 Bhavic Tukrel entered the attack at this point and took wickets with the first and last ball of his first over, as Mark Thomas took catches to dismiss Alex Neary and Neil Rock. Tukrel then continued by dismissing Jarred Barnes, Andrew Doheny and Aaron Mcguire to complete his run of 5 wickets on the trot.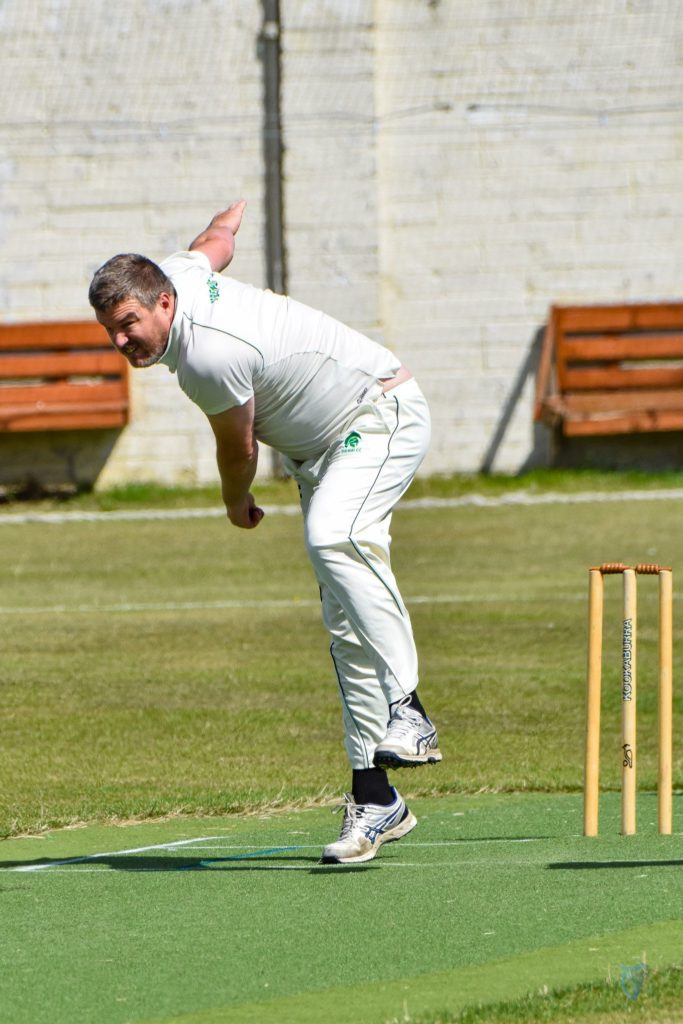 Mark Thomas then saw Asher Abbasi caught behind by Cotter for his fourth dismissal of the day, before clean bowling Allan Eastwood the very next ball. Tukrel then took the big wicket of Llew Johnson, caught at mid-off for an excellent 52 out of the first 70 runs, he then also dismissed Daniel Coffey to round off the innings, finishing with the incredible figures of 7/16, the best in the history of Terenure 1st XI since the restriction on overs per bowler was introduced.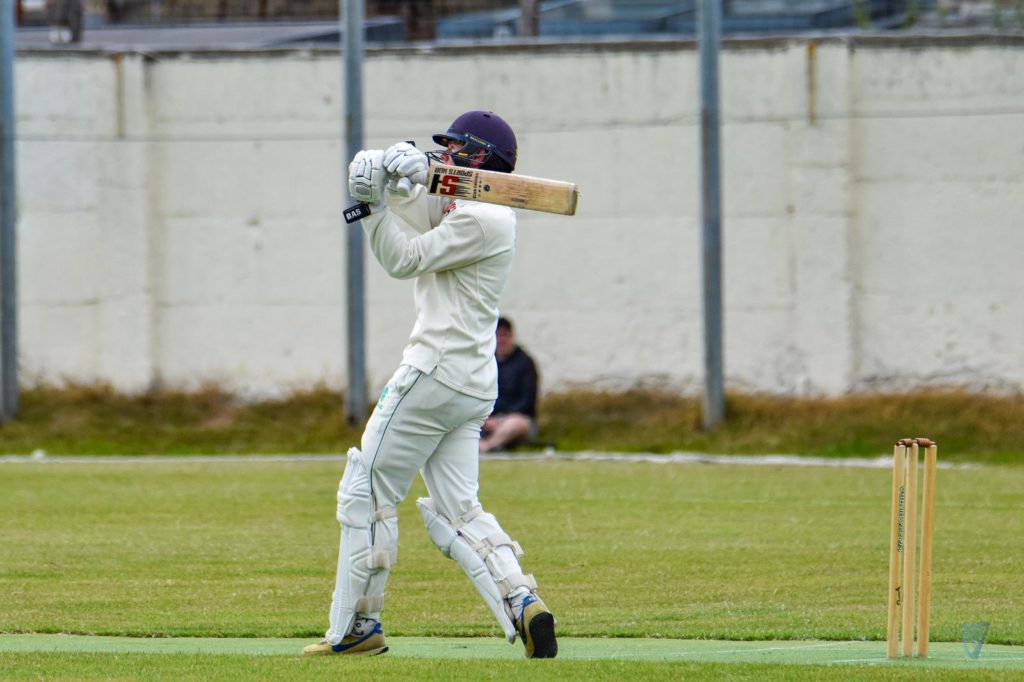 In reply, Terenure's openers got off to a flying start, as Séamus Lynch scored 40 of the first 43 runs. Henry Dall was then dropped at first slip off the bowling of Allan Eastwood, adding insult to injury he thumped the next three balls to the boundary to moved 19. When Séamus Lynch deposited Jarred Barnes for 6 to bring up his 50, Dall then stroked back to back boundaries off Daniel Coffey to round off the innings, and see Terenure to a 10 wicket win off the final ball of the 8th over.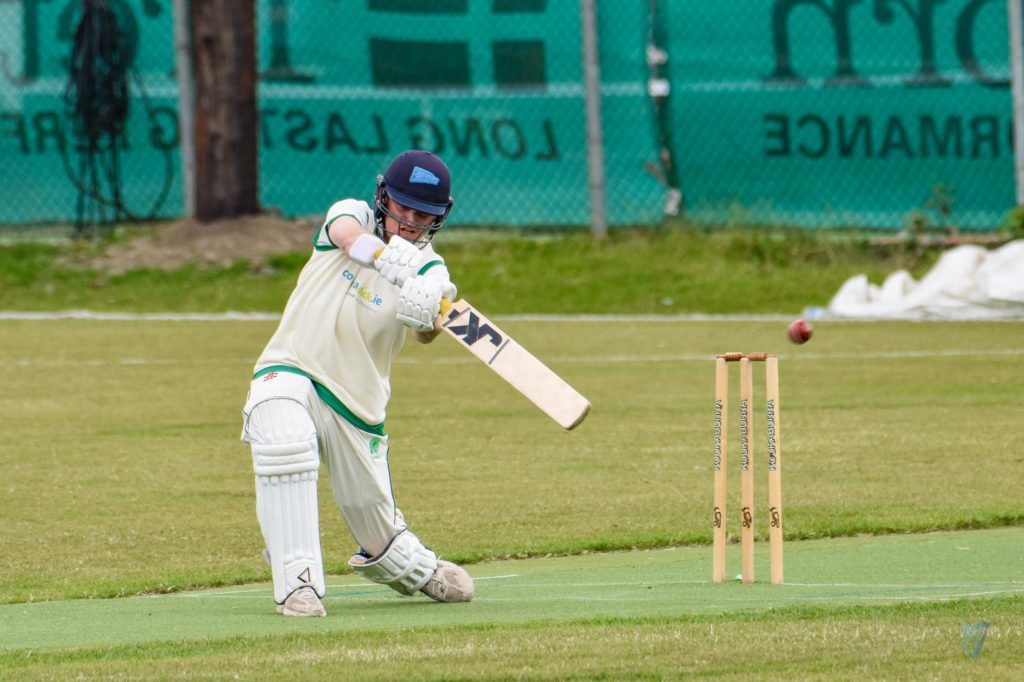 CORK COUNTY VS CORK HARLEQUINS
Elsewhere in the Championship, Cork Harlequins batted first and recovered from 7/4 to post a good total of 180 all out in the 48th over. Francois Mostert was the pick of the bowlers for County, taking 4/14 in his 10 overs, whilst there were also two wickets for Nabeel Anjum's leggies. Cormac Hassett was the mainstay of the second innings, he shared half-century partnerships with Benjamin Marris (32) and Ehsan O'Sullivan (28) to take a good chunk out of the target before being dismissed for 70 with the winning line just 19 runs away, with Cork County eventually squeaking out a two wicket win.
RAILWAY UNION VS NORTH COUNTY
In Park Avenue, Railway Union faced North County, and the home side were indebted to an unbeaten half-century from Fakhar Zaman at number 7, as he helped the side recover from 87/5 then 108/8 to 199/9 in their 50 overs. Abdul Ghaffar the pick of the North County bowlers taking 4/49 in his 10 overs. In reply, County stuttered their way to 57/5 well past the halfway stage, however 63 from John Mooney dragged them to 150 before he was dismissed all but ending their hopes. For Railway it was Zaman again with the ball who produced excellent figures of 2/10 from 10 overs, whilst seamers Sean O'Brien and Liam McCarthy took 3 and 2 wickets respectively, as the home side ran out 14 run victors.
LEINSTER VS NORTH KILDARE
Finally in Observatory Lane, Leinster batted first against North Kildare, opening pair Azhar and Mitchell put on 66 before the Leinster skipper was dismissed for 38, with Aussie Mitchell making 53 before he fell. His wicket brought Saqib Bahadur to the crease, and his fluent 69 from just 53 balls helped the home side to an imposing 263/7 in their 50 overs, there were two wickets for each of Abdul Sattar, Akilesh Sharma and veteran Manjeet Singh. In response, only Waqar Azmat could get going for the away side, as he made 53 in a total batting collapse, Bilal Azhar proving to be destroyer-in-chief taking 6/42 in 8.5 overs, whilst there were two wickets for each of Ben Mitchell and Mark Tonge, with Leinster running out 148 run winners.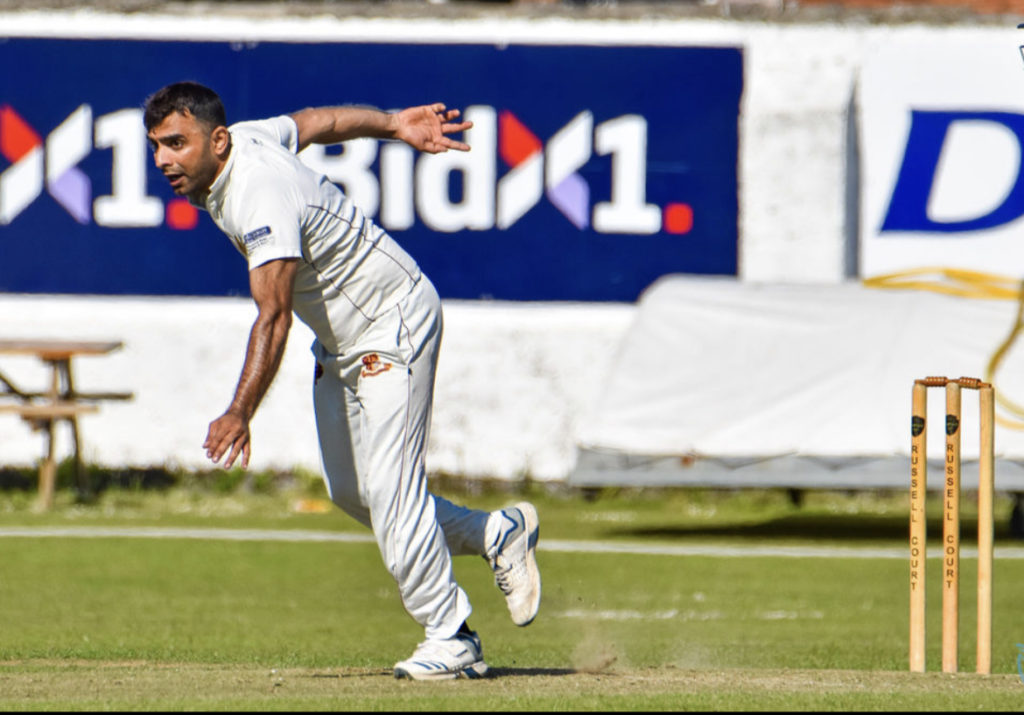 CLONTARF VS BALBRIGGAN
In the Premier League, there were a series of comprehensive victories for three of the bottom 4 teams, starting in Clontarf, where Balbriggan were the visitors in a game which saw 'Minno' Vincent backed up his maiden senior century two weeks ago with an excellent 104, in an innings where their number 3 and star man David Delany also made an unbeaten 135 as the pair saw their side most of the way to it's total of 283/6, Ryan Hadley and Andrew Darroch taking two apiece for the away side. In reply, there were 60s for Chris de Freitas and Nathan Rooney, however 4 wickets for opener Mick Granger, and two for leggie Ruan Cronje ensured Balbriggan couldn't stay with the rate and ultimately fell 53 runs short.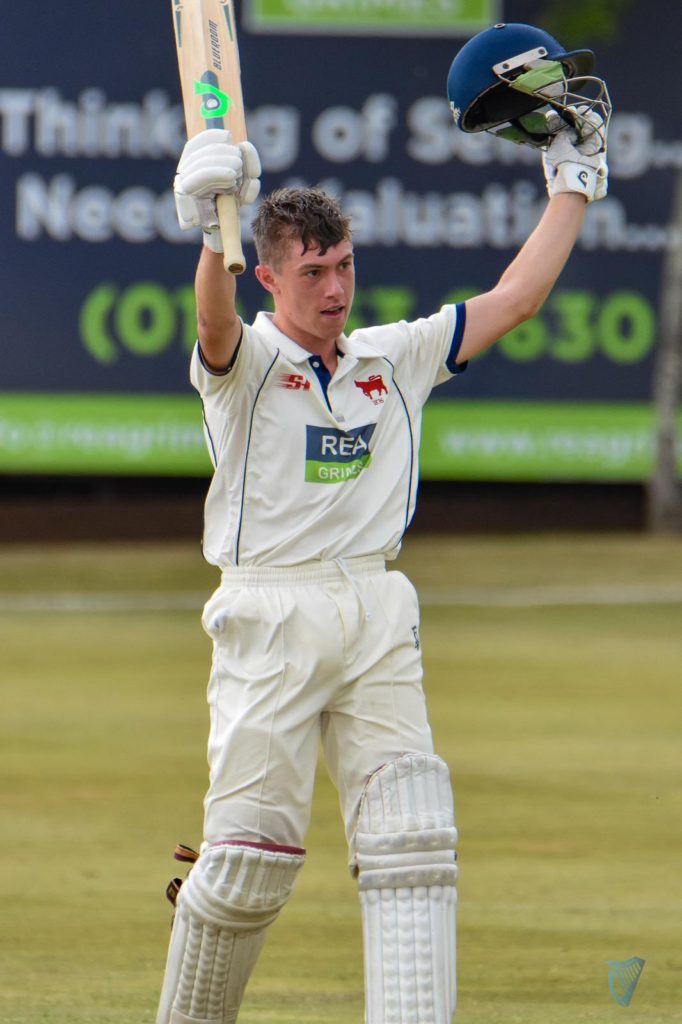 MALAHIDE VS MERRION
In Malahide, Ali Frost made an unbeaten 104 as the backbone of an excellent total of 238/7 in their 50 overs against Merrion. Fintan McAllister and Hunter Kindley providing support with 38 and 28 apiece. Max Sorenson and Amish Sidhu took two wickets apiece for the away side in an innings which saw them deliver 29 of their 30 available overs of left-arm spin. Merrion's chase was hampered before it began, with John Anderson unable to bat until number 11 due to an injury sustained whilst fielding. Jack Carty was the glue in the innings as he made 54 before being dismissed by Ali Frost who took two wickets to round off a good personal day. Kindley also took two wickets however the pick of the bowlers was their own left-arm orthodox bowler Mike Frost, who took 3/28 from his 10 overs as Malahide secured a 62 run victory.
PHOENIX VS YMCA
YMCA visited Phoenix in a game where the hosts batted first, having been 15/4 thanks to Harshit Harshit's opening spell, Tyrone Kane's 41 and Will Bennett's 48 saw them up to a reasonable score in the context of 180/9 in their 50 overs. Harshit finishing with figures of 4/22, whilst Mikey O'Reilly took 2/32 in his 10. In response, YM lost both openers cheaply, before 51 from Tim Tector in a 124 run stand with Adam Rosslee for the 3rd wicket saw the visitors to 145/3, Rosslee and Aaron Bailey then saw the side home with seven wickets to spare, with the Claremont Road side's gloveman finishing unbeaten on 84 from just 82 deliveries, with the chase completed in just 32.4 overs.
PEMBROKE VS THE HILLS
Finally in Sydney Parade, the home side batted first and fell to 67/6 before a wholly resolute stand between David Cosgrave and Paul Lawson helped them recover the innings. Dylan Blignaut doing the early damage with the ball taking three of the top four wickets to fall. Cosgrave and Lawson's stand had reached 97 before the former was run out for 47, with Lawson eventually dismissed for 61 in an innings which salvaged the game to give the home side a chance of defending a score. Cormac McLoughlin-Gavin would prove to be a thorn in the side of that plan however, as he shared stands of 109 with Athar Farooqi (37) and 57 with Andrew Kavanagh (38) before eventually finishing unbeaten on 89, alongside Murray Commins who made 18 in a comprehensive 8 wicket win for The Hills. Gavin Hoey was the pick of Pembroke's bowlers taking two wickets.