SKELLIG SIX18 SENIOR CUP RESULTS (13.5.2023)
Pembroke beat Terenure by 10 wkts
Pembroke and Rush both easily progressed to the Quarter-Finals of the Skellig Six18 Leinster Senior Cup with victories over Terenure and Civil Service respectively.
The stand-out performance of the day was undoubtedly the opening bowling spell from Nick Stapleton, the overseas player at Pembroke who took 8 wickets for just 8 runs over 7.4 overs in dismissing Terenure for just 34 runs which included six ducks. Pembroke chased down the small total in just over 5 overs with Diarmuid Tucker 28* in a facile 10-wicket win.
The Terenure score of 35 all out is the 5th lowest total ever in the Leinster Senior Cup. It is also Terenure's second lowest senior score in their history, the only lower total being 22 all out against Old Belvedere in August 2000.
Civil Service lost to Rush by 10 wkts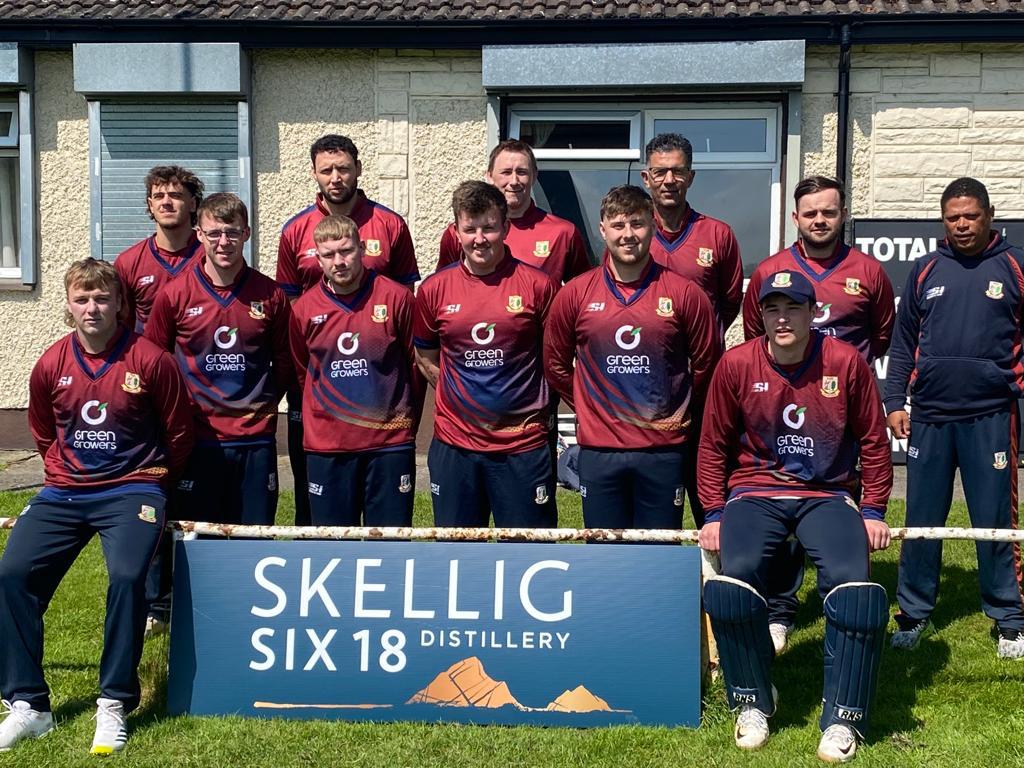 Rush also overwhelmed Civil Service by a 10-wicket margin - having restricted the home side to just 117 all out (Jarred Barnes 3-21) before Neil Rock (58*) and Lew Johnson (52*) made light work of the chase to send the Kenure side into the Quarter-Finals by mid afternoon.
Dublin University lost to The Hills by 8 wkts
A wet pitch/run-ups meant a delayed start at College Park where the match between Dublin University and The Hills was reduced to 28 overs per side. When play finally got underway after lunch, the students never really got going in the face of some excellent bowling from The Hills who restricted Trinity to just 76 all out off only 19 overs. It was a fine all round performance from The Hills in the field -  Nicolaj Damgaard Laegsgaard taking 3-7 off 4, Jonathan Tall (2-9 off 4) and Matthew Weldon (2-15 off his 4 overs). 
The Hills made relatively short work of the chase - Cormac McLoughlin-Gavin (23) and Bhavesh Lakhotia (24*) led the reply as The Hills recorded a straightforward 8 wkt win in just 17.5 overs and progress to a home quarter-final against Pembroke on Sunday 11th June at The Vineyard.
North Kildare lost to North County by 8 wkts
Eddie Richardson and Simi Singh completed fine all-round performances to see off North Kildare at The Maws and send North County into the Quarter-Finals - Eddie was the star of the show with the ball with 6-36 off his 10 overs whilst Simi chipped in with 3-46. North County then made relatively light work of the chase as Simi (unbeaten on exactly 50*) and Eddie (47*) put together an unbeaten 70-run partnership to see North County home by 8 wickets.
Merrion lost to Railway Union by 1 wkt
Railway Union toiled hard to restrict Merrion to 133 all out off just 30.5 overs with wickets for Hamza Maan (4-13), Fakhar Zaman (3-19) and Seán O'Brien (2-24). Despite a decent partnership between Kenny Carroll (44) and Brandon Kruger (30), the Railway innings fell away in the face of an excellent fight back with the ball from the home side, in particular their overseas player, Sam Harbinson (3-31 off his 10 overs including the wickets of Carroll & Kruger), Muhammed Sinan (3-26) and Tom Stanton (2-23). The game looked to have swung Merrion's way until an unbeaten 10th wicket partnership of 20 saw Railway home by the finest of margins - Nitin Mehta (17*) finishing the match with a six! Railway will be delighted to have scraped home, with the reward being a home quarter-final against Rush.
Malahide beat Balbriggan by 7 wkts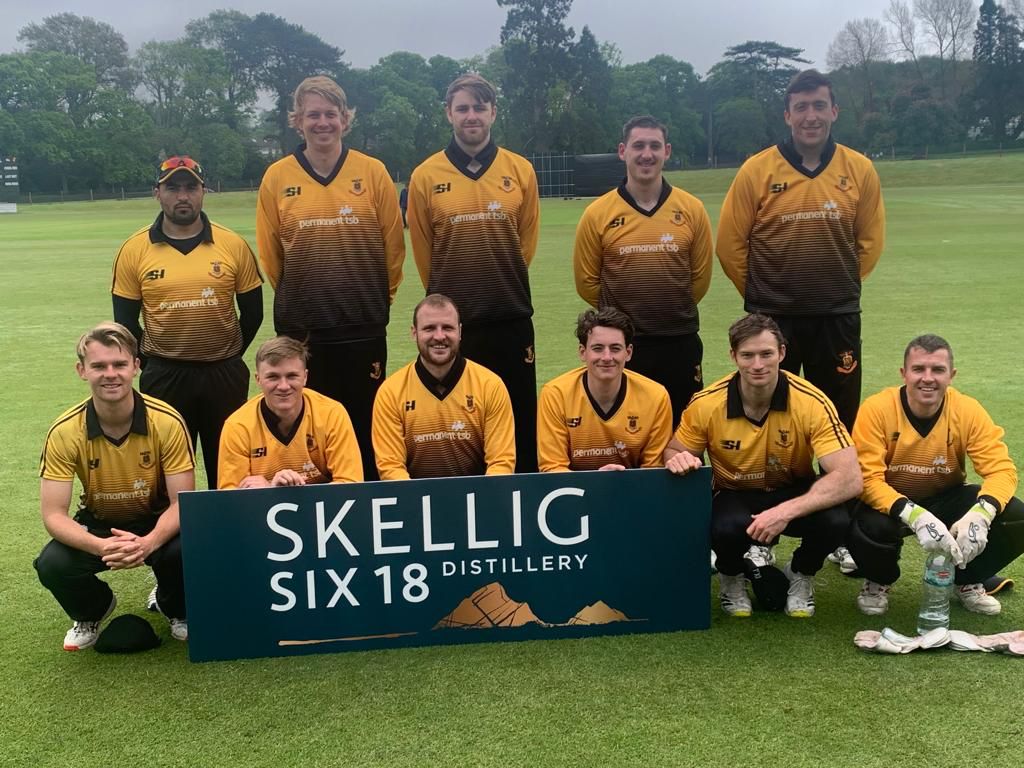 Balbriggan's day ended in defeat despite setting the highest total of the day (259 all out) at The Village with fifties for Connor Fletcher (53) and Farooq Nasr (50). The wickets for Malahide were shared across the bowlers including Peter Chase (3-45), Alistair Frost (2-44), Jimmy Newland (2-54).
In reply, openers Younas Ahmadzai (57) and Jamie Grassi (24) got the Malahide innings off to a fast start, putting on 74 for the first wicket off just 7.4 overs. The innings was then given further impetus with strong contributions from Hunter Kindley (86*), Matt Ford (47*) and Ali Frost (27) as Malahide cruised home to a 7-wicket win. Kindley and Ford shared the crucial and unbeaten partnership of 96 runs to see Malahide into the next round.
So Matt Ford wins the bragging rights within the family on this occasion as Malahide progress to a home quarter-final against Clontarf on Sunday 11th June.
Phoenix lost to Clontarf by 35 runs
Clontarf batted first at the Park setting Phoenix 225 to win - the main contributors with the bat for Clontarf being Eoghan Delany (with 67), John McNally (43) and Aaron McGeehan (42). Oliver Hald bagged 5-36 for Phoenix, well supported by Tyrone Kane (2-28) and Ben White (2-35). 
Whilst the Phoenix reply included some solid performances with the bat (Levon Shields 34, James Maginnis 30, Tyrone Kane 29, Jed Wiggins 27), there was no stand-out performer and the innings fell away with the wickets shared across the Clontarf attack including Liam Gilhooly (4-27) and Ruan Cronje (3-37 off 10), 
So Clontarf now progress to the Quarter-Finals where they will face Malahide in the Village on Sunday 11th June.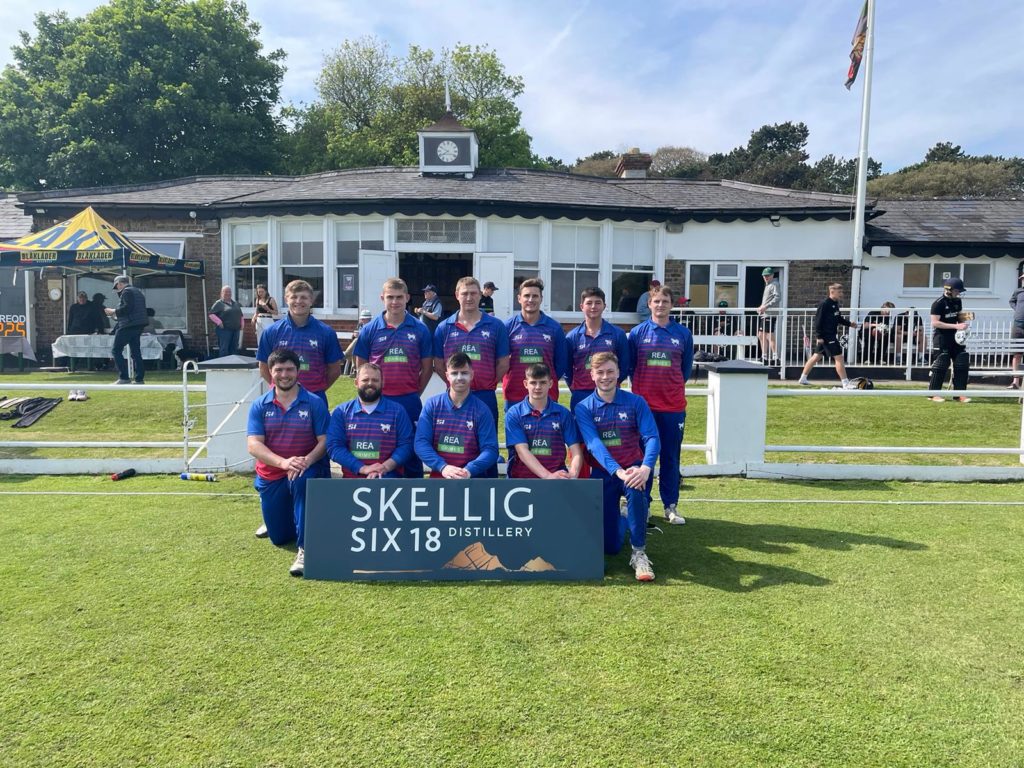 YMCA lost to Leinster by 46 runs
Leinster batted first at Claremont Road and struggled to 118 all out off 46.3 overs with Patrick Lynch (29) and Saqib Bahadur (24) the only batsmen to achieve double-figures. The surprise package with the ball for YM was Tim Tector (3-29) supported by Ashley Burton (2-19) in a strong all round display in the field. In reply, Jai Moondra dismissed both Tectors cheaply and the innings never really recovered as the home side were bowled out for only 72 (which was the second lowest total of the day in the competition). The bowling honours for Leinster was shared by Saqib Bahadur (4-6), Joey Carroll (2-8) and Jai Moondra (2-15) in a fine all round fight-back by Leinster in the field.
So Leinster will travel to Inch on Sunday 11th June for a quarter-final clash with North County.
Skellig Six 18 Quarter-Finals (to be played on Sunday 11th June) 
The Hills v Pembroke (The Vineyard)
North County v Leinster (Inch)
Railway Union v Rush (Park Avenue)
Malahide v Clontarf (Malahide)

And a reminder that the Semi-Finals are pencilled in for Sunday 23rd July.

The Skellig Six 18 Senior Cup Final will take place on Saturday 5th August in Sydney Parade and will be live-streamed with full commentary throughout the day. 
There will also be a CL Patron's Lunch that day hosted by Pat Banahan, CL 2023 President. The Trophy itself will be presented to the 2023 Champions by June O'Connell (CEO Skellig Six 18), proud sponsors of the Leinster Senior Cup.