North Kildare Dominate Russell Court Final to win by 9-wickets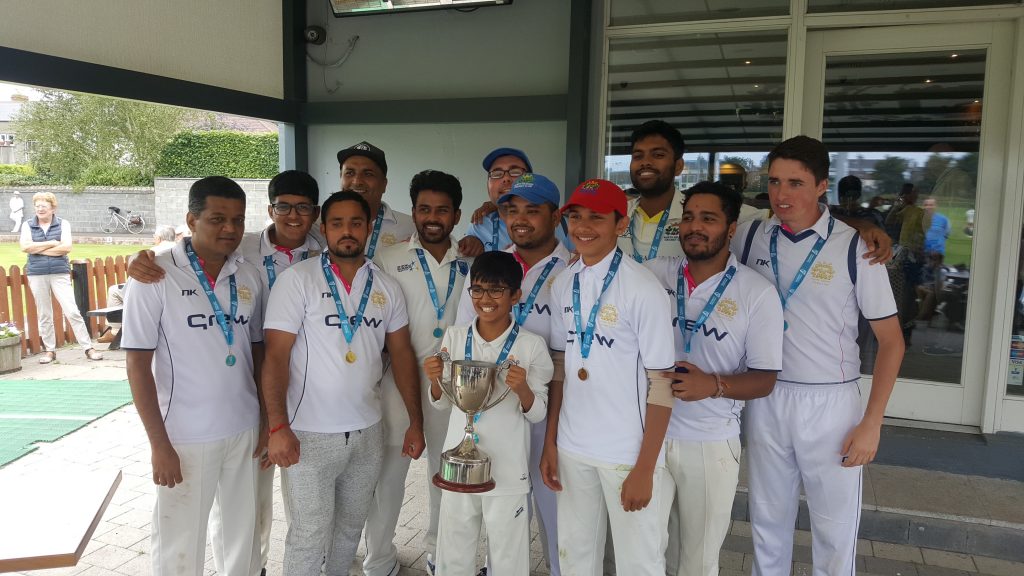 North Kildare were celebrating for the second time in 48 hours at Park Avenue as their men's fourth side defeated Finglas 1s by 9-wickets on Sunday.
Ankit Rana was the hero of the hour, his 3 for 22 with the ball in hand and unbeaten 36 with the bat guided North Kildare to a comfortable victory with 14 balls to spare.
Finglas were quickly on the back foot in their innings, as Abid Ali (2-22) took two early wickets and Devansh Bhansali struck a sensational direct hit run out to leave Finglas 17/3 inside six overs.
This brought Jayadev Divakar (55) to the crease and his 80-run partnership with his captain Syam Mohan (21) dragged Finglas on top.
However, Ankit Rana stepped in dismissing both in the penultimate over to ensure the set batsmen couldn't go big at the end for Finglas.
North Kildare further took momentum into the second innings by taking four wickets with the final four deliveries of the innings.
Two smart run outs, one from Rana, and two beautiful full and straight deliveries from Kawser Islam (2-21) meant the Finglas innings rather petered out to 117 all out off their 20 overs.
North Kildare further strengthened their hold on the match as Islam (46*) and Alam Jeet Singh (23) took to the Finglas bowling and put on 57 for the opening wicket.
When Singh was run out at the non-striker's end looking to back up, that brought Rana (36*) to the middle and together with Islam they took North Kildare home with an unbeaten partnership of 61.
Russell Court Hotel Trophy Final
Finglas 1s v North Kildare 4s, Sunday August 25th, Park Avenue, 20 overs
Finglas 117 a/o (J Divakar 55, S Mohan 21; A Rana 5-0-22-3, K Islam 5-0-2-21, A Ali 5-0-22-2)
North Kildare 118/1 17.4 overs (K Islam 46*, A Rana 36*, A Singh 23)
North Kildare won by 9 wickets