MERRION SEE OFF 'TARF THANKS TO PAUL ROUND PERFORMANCE
Merrion opened their account for the 2022 season with a dominant performance against Clontarf, as they saw off the Castle Avenue side by 20 runs in Anglesea Road, thanks in no small part to a superb all-round performance by Irish international Leah Paul, her bowling in particular tearing the heart out of Clontarf's chase at a time when the game looked truly in the balance.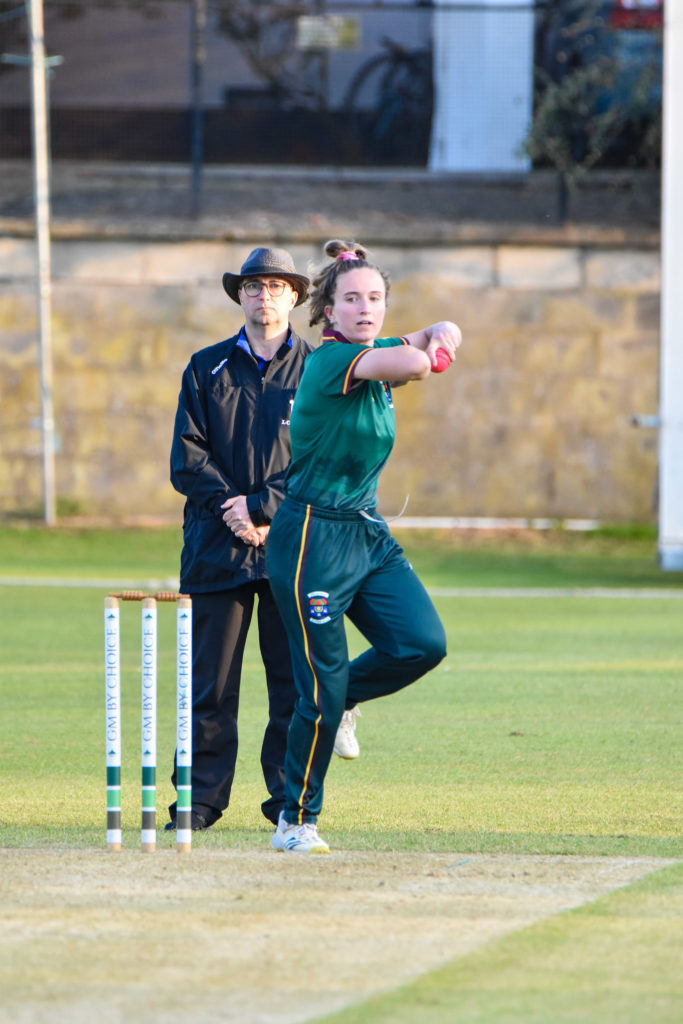 Paul entered the attack with Clontarf having made a reasonable start to the innings, as Anna Marshall and Aoife Brennan moved to 36/0 at the end of the Powerplay. The Merrion left-armer took just one over to settle into a rhythm, and after a fine stop off her own bowling to keep Brennan on strike, then bowled the Clontarf opener for 20 to give the home side the breakthrough.
Raack and Paul were now bowling tightly in tandem and the Merrion captain accounted for Christina Coulter-Reilly LBW in the 10th over. Paul rounded off her spell with three wickets for just ten runs having dismissed Cara Murray and Anna Marshall in quick succession.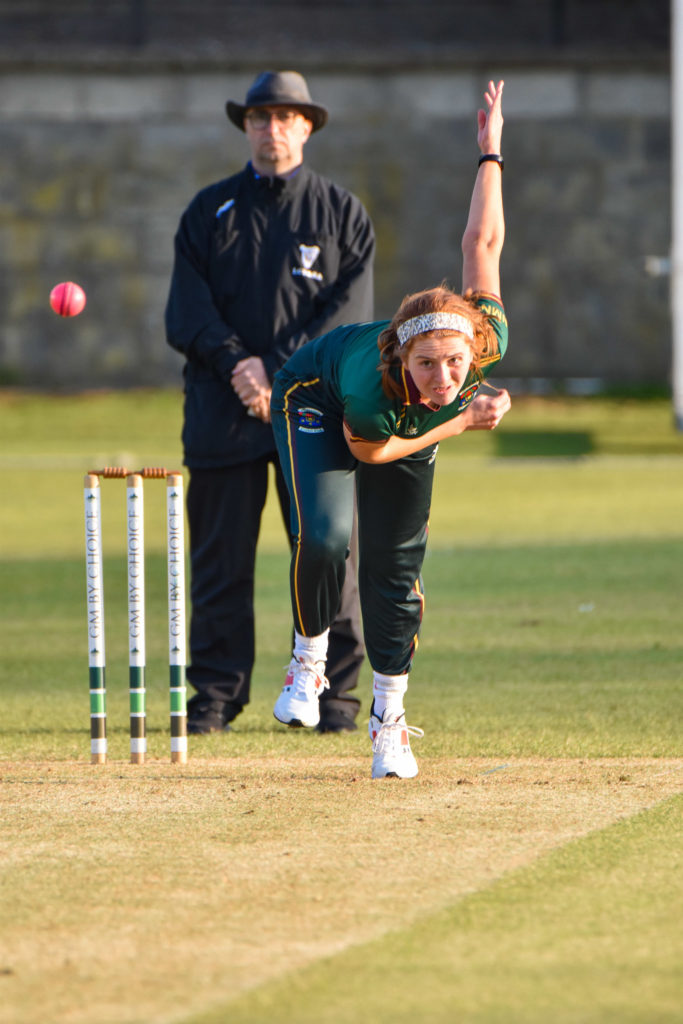 Niamh MacNulty returned to the attack to bowl the final over, and rounded off a strong bowling performance for herself by producing a double wicket maiden and restricting Clontarf to 109/8 in their 20 overs.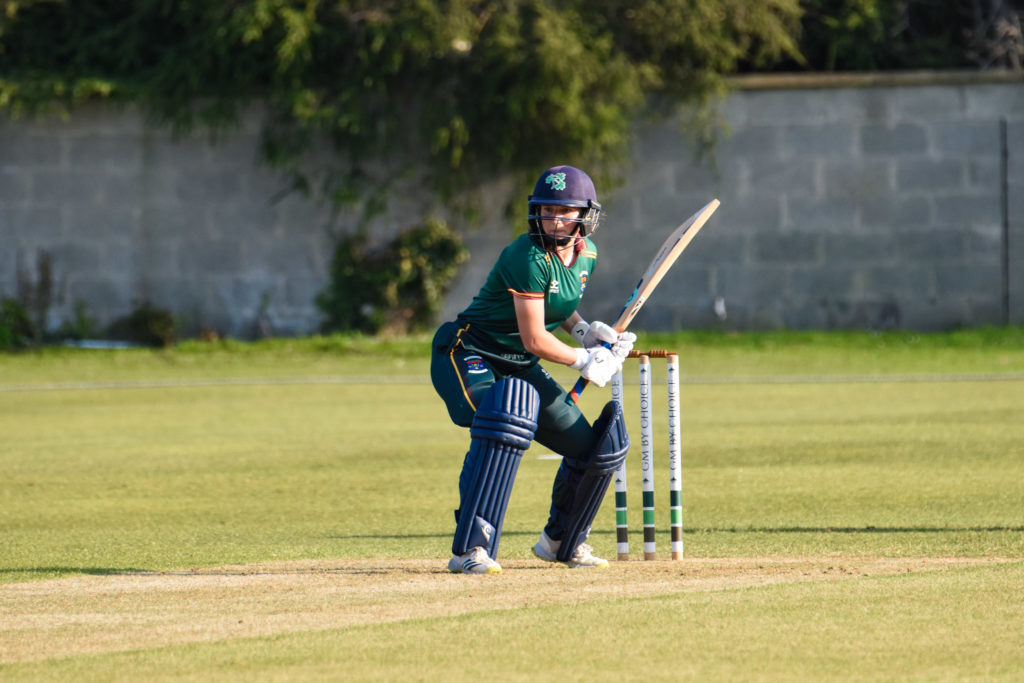 Earlier in the evening, Paul had made 53* after her skipper Raack had won the toss and elected to bat first, the pair shared a good second wicket stand of 47 before Merrion's captain was run out by Christina Coulter-Reilly taking on a very risky second run when the ball was struck to the deep-cover boundary.
Isobel Joyce (35) shared the biggest partnership of the innings with Paul as the pair took the scored right up towards their final total of 129, before Joyce was dismissed with just 10 balls to go in the innings by 'Tarf skipper Emma Buter.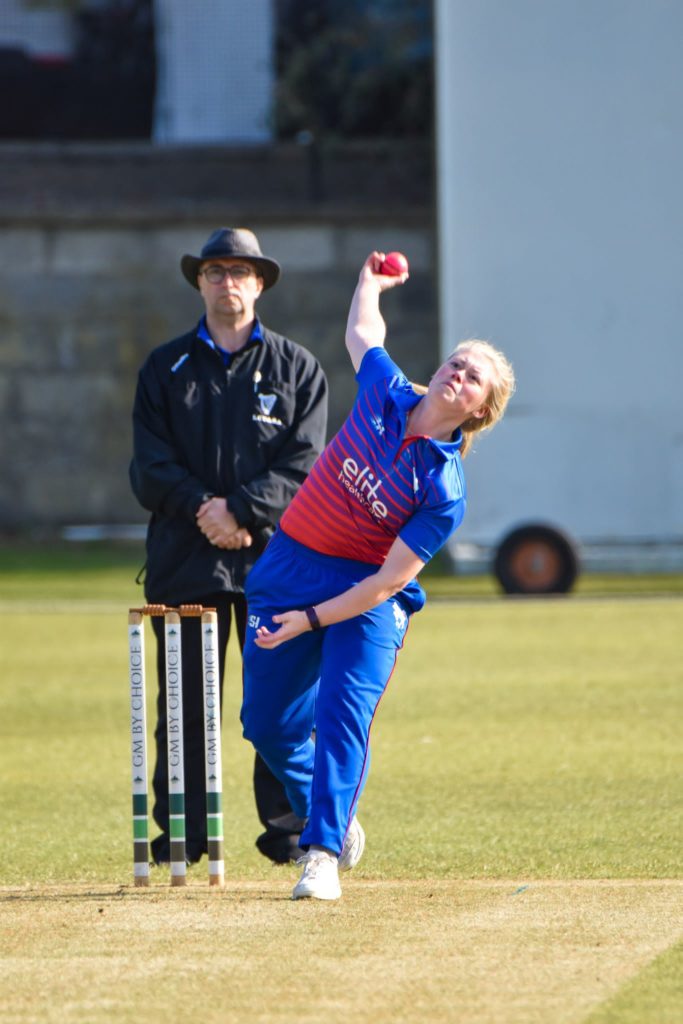 SPRINT COATINGS WOMEN'S DIVISION ONE
At Sydney Parade
Pembroke 94/1, 11.0 overs (L Little 52, C Tucker 21*)
beat
The Hills 92/9, 20 overs (M Nicholl 3/14, O Prendergast 2/15, M Waldron 2/15)
by 9 wickets
At Malahide
Malahide 80/0, 6.4 overs (A Hunter 41*, C McCann 29*)
beat
Phoenix 76 all out, 18.3 overs (A Kerrison 2/8, I McCormack 2/13)
by 10 wickets
At Anglesea Road
Merrion 129/4, 20 overs (L Paul 55*, I Joyce 35, C Raack 27; J McNally 1/10)
beat
Clontarf 109/7, 20 overs (A Brennan 20; L Paul 3/10, N MacNulty 2/24)
by 20 runs
At Observatory Lane
Leinster 105, 20 overs
tied with
YMCA 105, 19.1 overs