LITTLE BIT OF CLASS HELPS PEMBROKE TO 4 WICKET VICTORY
Pembroke were indebted to a classy not out innings from Lou Lou Little, batting in an unfamiliar number 5 role, as the Sydney Parade outfit condemned Phoenix to yet another defeat and closed the gap to the top two sides.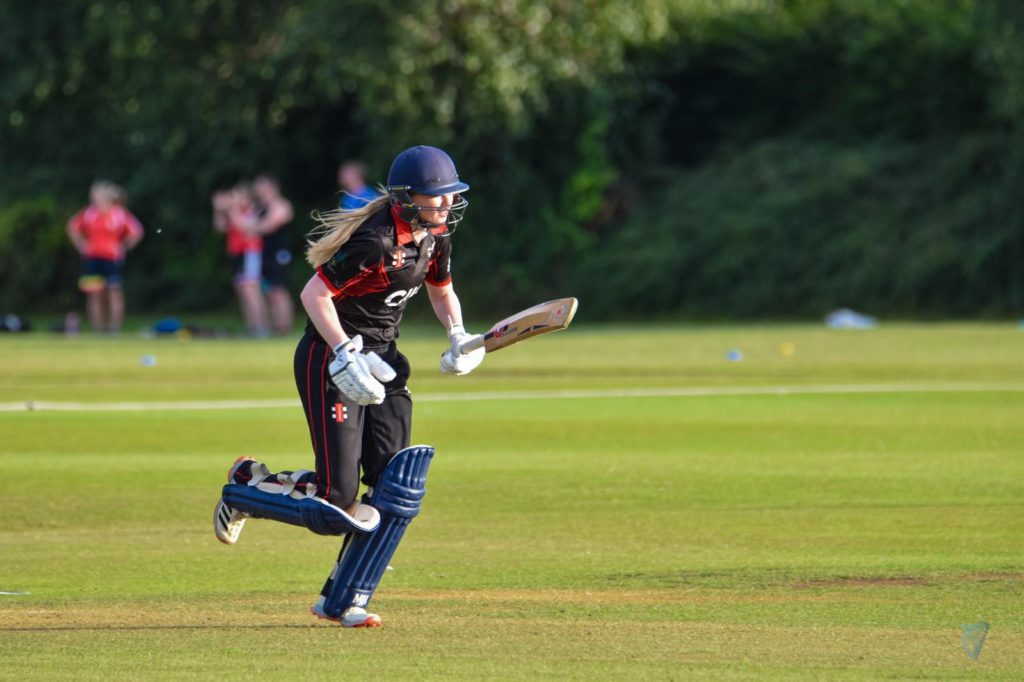 Mary Waldron won the toss decided that the home side would bowl first, however Phoenix's opening pair of Lucy McDonough and Alison Black were resolute at the top of the order, firstly seeing off the opening spells of Lainey Martin and Kimli McDonald, before also navigating through Lucy Robinson's leg spin and Anna Beale's medium pacers, bringing the score to 65 in the 12th over.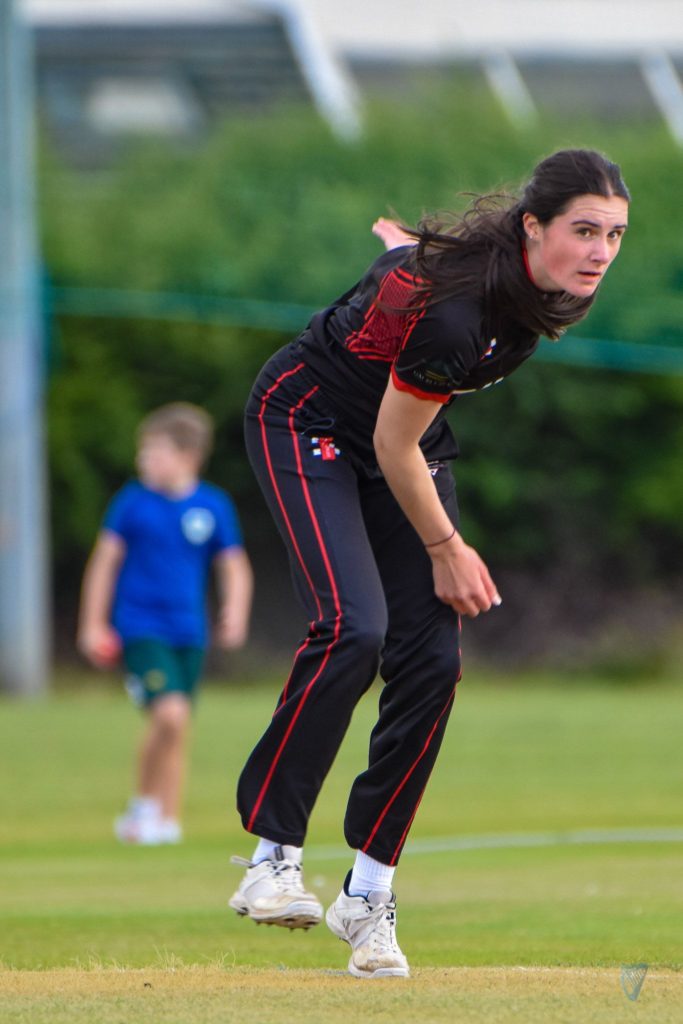 At this point it was Jessica Robinson who finally made the breakthrough, bowling Black for a well compiled 31. This brought Phoenix skipper Nevedha Saravanarajan to the crease and alongside McDonough the pair accelerated the scoring rate, with the 'Nix captain being particularly fruitful through and over the leg-side.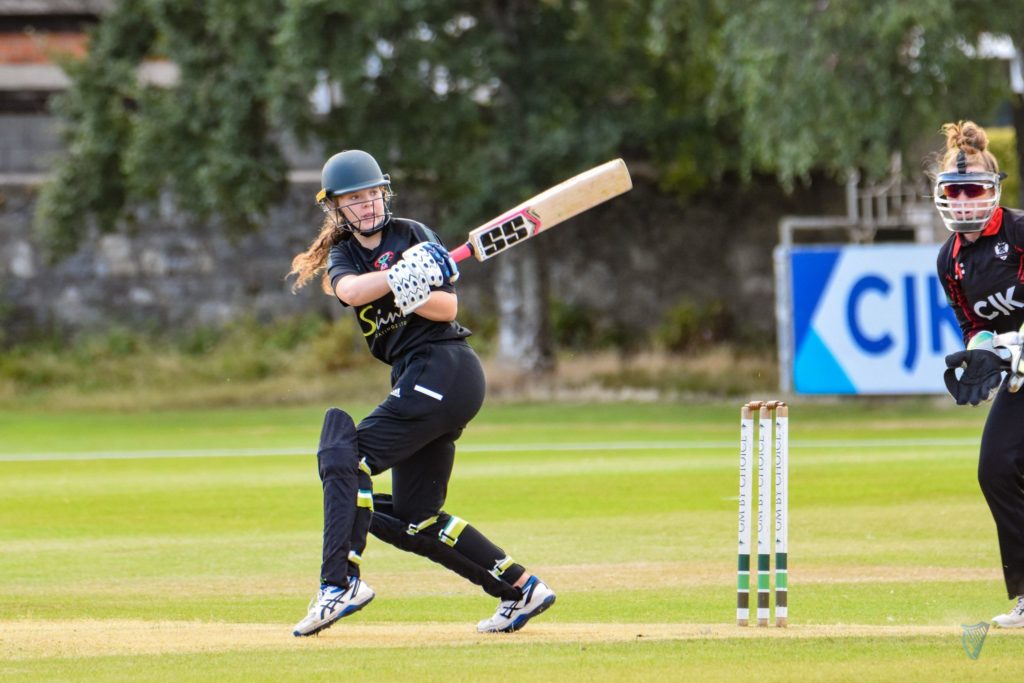 Saravanarajan moved briskly to a not out score of 29, whilst opener McDonough carried her bat through the innings for 42 as the away side ran up 122/1 in their 20 overs. Jessica Robinson was the sole wicket taker with figures of 1/29, however there was also an eyecatching 0/13 from four overs from opener Lainey Martin which deserves plenty of credit too.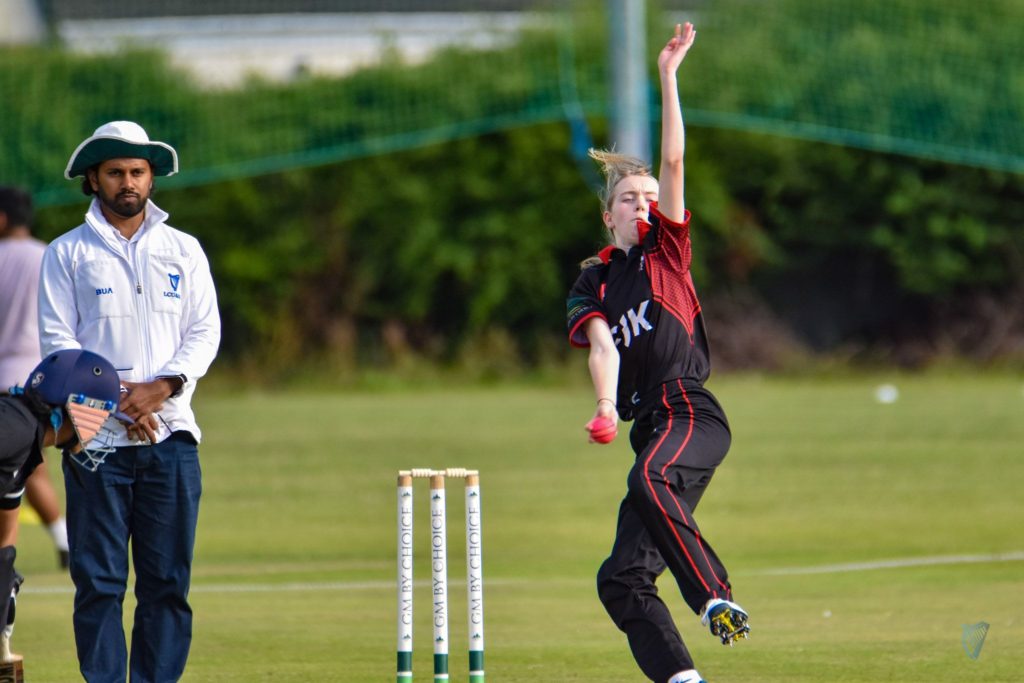 Pembroke's reply didn't get off to a great start, three wickets for Alison Black and one for Saravanarajan reducing them to 25/4 inside 7 overs. This brought Lou Lou Little and Anna Beale together and the pair added a fluent partnership of 33 at better than a run a ball.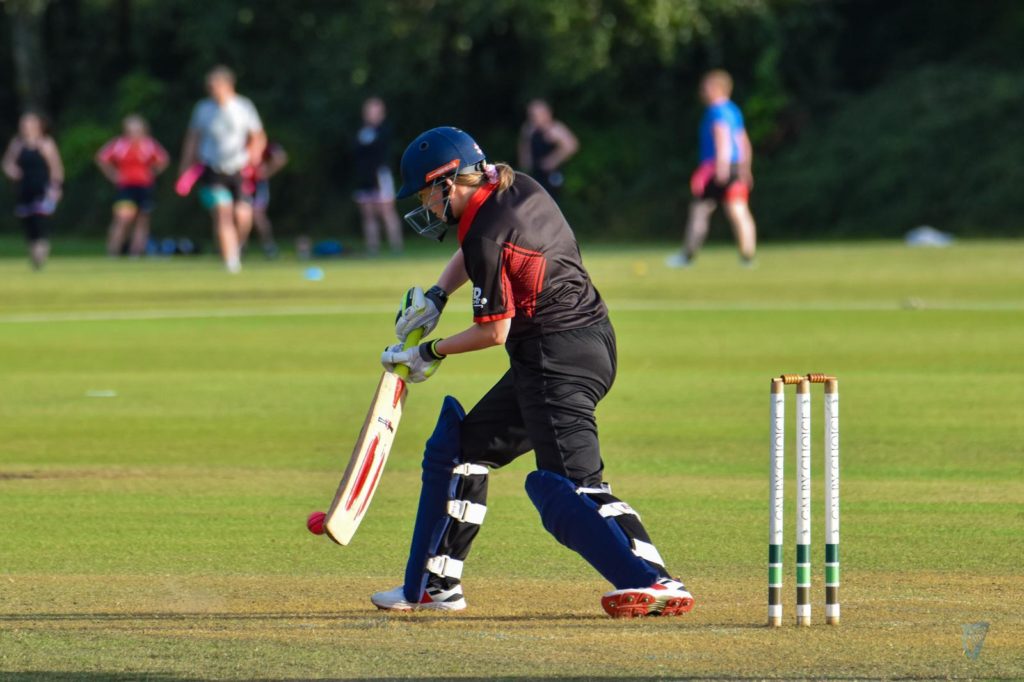 Beale's wicket brought Waldron to the crease and the Pembroke wicket-keeper began with four consecutive boundaries, each struck with more authority than the last, she made 26 out of a 36 run partnership with Little, before being clean bowled by a good delivery from Sophie McDonough.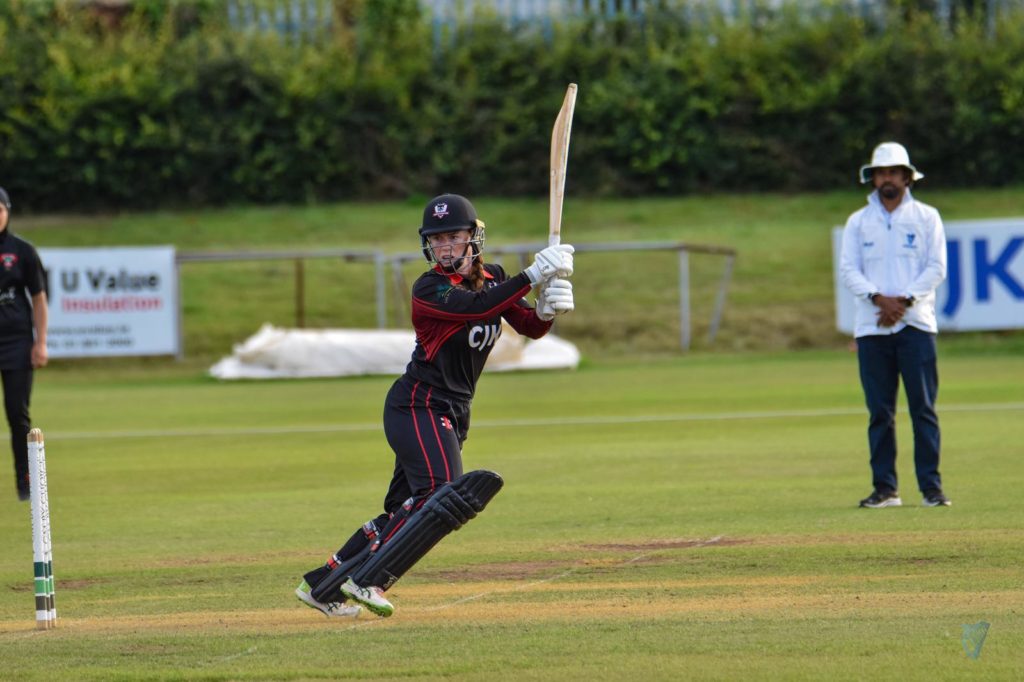 Jessica Robinson joined Little with 29 needed to win and the pair wasted no time in rotating the strike, with a brace of boundaries from Little bringing her to 37*. It was left to Robinson to deposit a no-ball to the deep square-leg boundary with 5 needed to win, securing the 4 wicket victory for Pembroke with 26 balls to spare.
MERRION VS YMCA
Merrion batted first in Anglesea Road and after their opening pair had gotten them off to a strong start as usual, with Rebecca Stokell making 20 and Leah Paul 21, it was Rachel Delaney who was the star of the show as she made an excellent unbeaten 85 from just 46 balls, including 11 boundaries and one maximum. Cecelia Joyce provided the second largest contribution to the innings, her 48 also coming in good time as she struck 7 boundaries and faced just 31 balls as the hosts ran up 197/4 in 20 overs.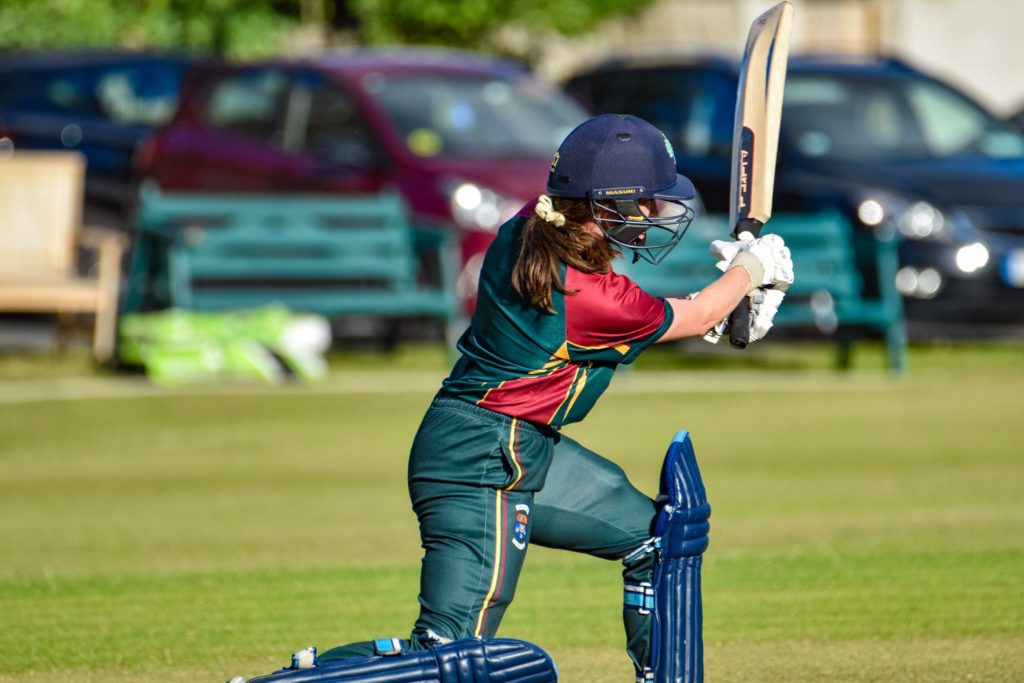 YMCA's response was dealt a severe blow between the innings as Gaby Lewis pulled up and wouldn't be able to take her usual slot at the top of the order having bowled four overs in the first innings. Each of the re-jigged top 5 made it to double figures, with Sophie Strickland making a top score of 23, however two wickets for Celeste Raack opened the door for Hannah de Burgh-Whyte to take three wickets and decimate the YMCA line-up, with them eventually bowled out with the score 90/8, YMCA fielding just 9 batter with Lewis and Zoe Hoffman both unable to bat for the away side.
MALAHIDE VS LEINSTER
On the international ground, Leinster batted first however two wickets for each of Anna Kerrison and Sarah Brophy along with three for Emma McMurray saw the away side collapse around an unbeaten 35 from Laura Delany, as just her and Ellen Ridgeway could manage double figures. The Rathmines outfit were eventually bowled out for 92 inside 17 overs and were indebted to 21 extras to boost the total even that high.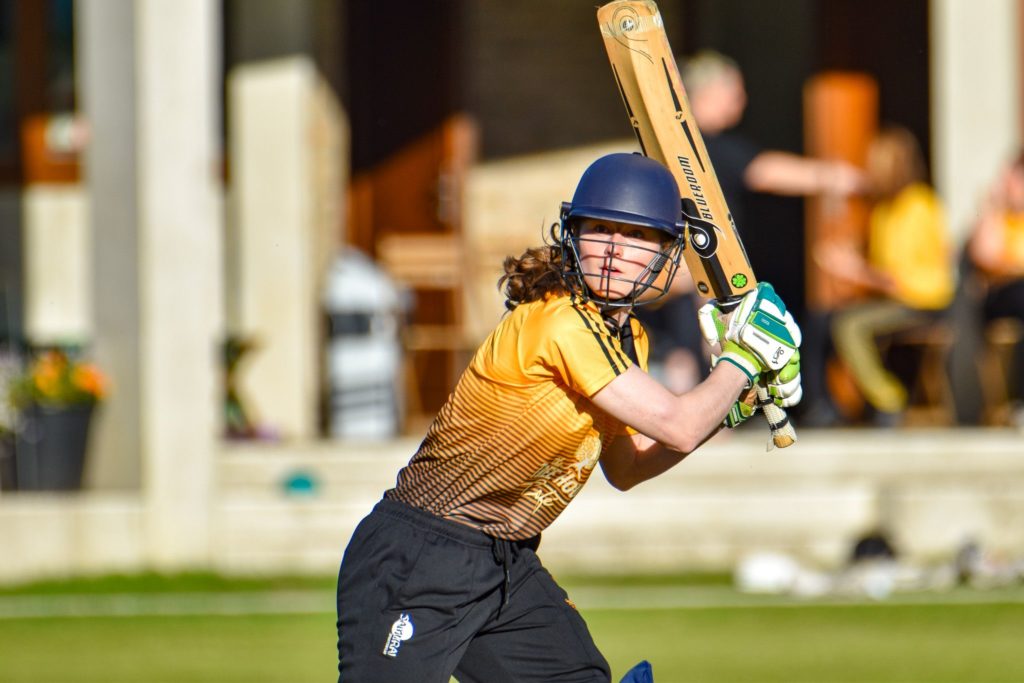 In response Malahide skipper Caoimhe McCann top scored with 28, whilst Juliette Evans-Garrett made 17, however two wickets for each of Joanna Loughran and Sue O'Connor halted the momentum of the chase. Number 3 Arlene Kelly made an unbeaten 26 from just 25 balls in seeing her side to a 4 wicket victory with 10 balls to spare.
THE HILLS VS CLONTARF
In The Vineyard, the visitors Clontarf batted first and a top score of 37 from Christina Coulter-Reilly, alongside 22 from Cara Murray helped them to make 130/6 in their 20 overs. Rhiannon Pope was the pick of The Hills bowlers taking 2/24, whilst Robyn Searle started off a good personal day by taking 2/31 from her four overs. The Hills would again be disappointed by bowling 29 extras.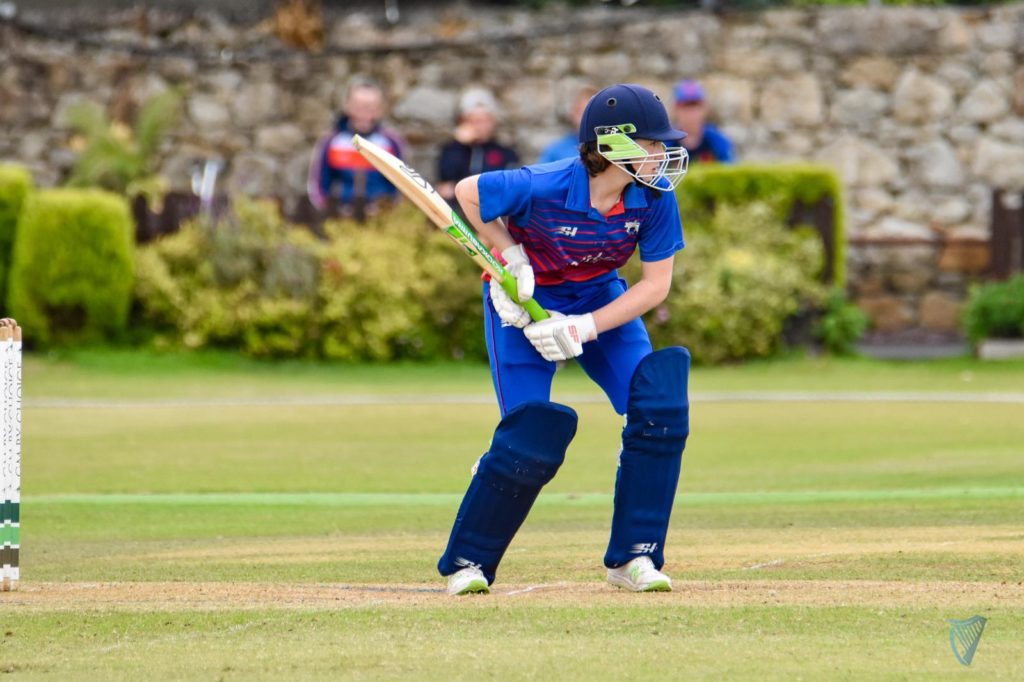 In response, it was Searle who was front and centre for the home side again. The Hills' overseas player carried her bat for an unbeaten 53 however it wasn't to be for the home side, as a pair of wickets for Cara Murray, as well as a brace of run outs, meant none of Searle's partners could provide adequate support. The home side eventually finishing their 20 overs 111/6 and falling to a 19 run defeat.