LHK ALAN MURRAY CUP GROUP STAGES REACH BOILING POINT WITH QUALIFICATION UP FOR GRABS!
The final round of matches in the LHK Insurance Alan Murray Cup takes place this Sunday, after a near full complement of all-Ireland Cup matches on Saturday afternoon. There's plenty to play for in each of the groups, with not one team as yet certain of qualifying for the finals day which is set to be played out on Saturday next, 27th May.

Group A sees just two teams with something to play for this weekend, however with just 5 thousandths of a run separating their current NRR, Clontarf can scarcely afford to drop a result this weekend. They can, however, secure their place in the semi-finals with a win in either of their fixtures in Jack Harper Park, meaning to an extent there's a bit of pressure off the away side, as they are aware a loss in the first game is not the end of the world.
At Jack Harper Park:
BALBRIGGAN VS CLONTARF
Clontarf's visit to Balbriggan is the main event of the day, with the first game carrying plenty of weight for the home side, it's almost a free shot for Clontarf as they know if they are beaten they get a second chance in the afternoon. They are also quite close to full strength for this fixture, with Munster representatives PJ Moor and Mick Granger in the side, whilst they provided several of the Dublin City team which won the Siggins Trophy, Aaron McGeehan, Cillian McDonnell and Ruan Cronje all involved in that side. With the bat, Moor and McGeehan have both shown good form, whilst 'Bobbo' Forrest and John McNally are the two men who will aim to be destructive through the middle of the innings for 'Tarf, Eoghan and Andrew Delany round off a strong batting line-up. Bowling wise, Granger leads the attack, whilst Liam Gilhooly has made significant progress since making his debut this season too. John McNally rounds off the seam bowling options. Spin options is arguably Clontarf's biggest strength, with McDonnell and Cronje both offering top quality slow-left arm and leg-spin options respectively, they supply middle overs bowling which is the envy of many other sides in the competition.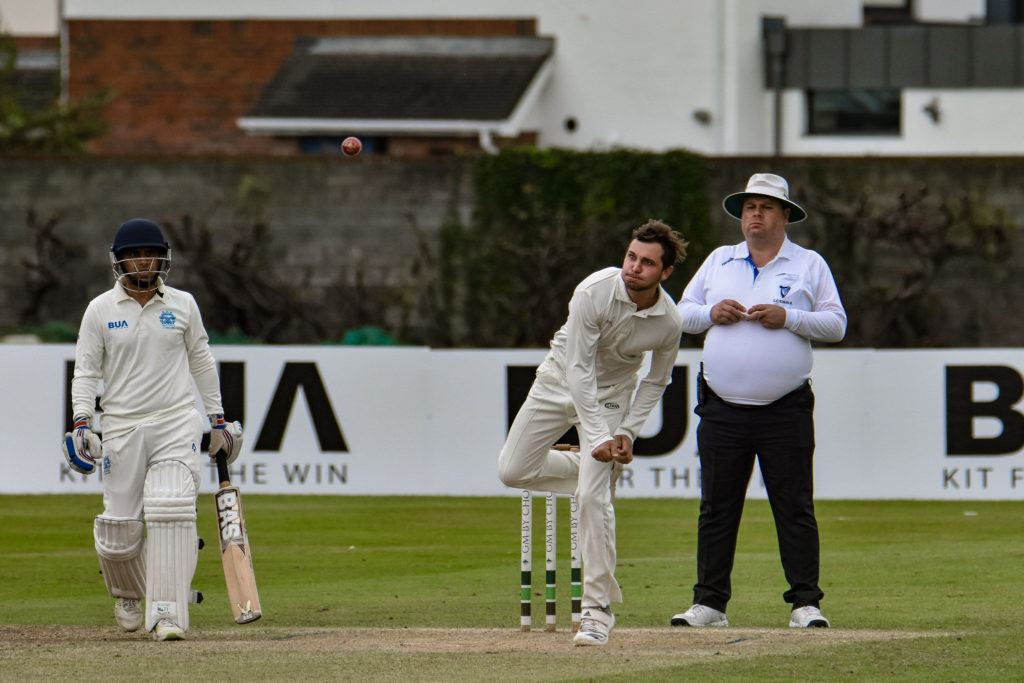 Balbriggan's side also played a big part in the District Series, Dylan Lues, Matt Pollard, Chris de Freitas and Cameron Rowe all involved in the side which performed so impressively in College Park before faltering in the faces of several of this weekend's opposition's line-up. From a batting perspective, Connor Fletcher and Farooq Nasr provide a good base, whilst Greg Ford, Rowe and de Freitas have also shown glimpses of good form so far this season. With Lues and Pollard providing acceleration at the back end of the innings' they have a well balanced order for this format and one which if it fires could certainly make life very difficult for Clontarf. The side is full of options with the ball, Pollard, Samuel Willemse, Andrew Darroch, Eoin Birch and Kashif Ali were seamers which were all used last time around to the extent that de Freitas wasn't needed in Civil Service, whilst Lues and Nasr are the spin twins who both provide excellent control.
'Tarf's top order is it's main powerhouse, PJ Moor comes into these fixtures off the back of some excellent runs for Munster Reds mid-week, and his wicket will be the one the home side will see as the biggest prize, they'll be looking to their spinner, Dylan Lues to put him under pressure in the opening couple of overs and if he can be dismissed early on, it will bring Balbriggan right into this game.
KEY BATTLE: Dylan Lues vs PJ Moor
At Phoenix;
PHOENIX VS CIVIL SERVICE
One of the closest geographical rivalries in sport takes place in The Park, as Phoenix host Civil Service in two games which are sadly inconsequential to the outcome of the group. The home side boasts a powerful batting line-up which is yet to fire at any stage in this tournament as yet, they've lost too many wickets and been unable to post the intimidating totals which they otherwise might have been expected to, Levon Shields, Jed Wiggins, Tyrone Kane and Oli Hald will all be seeking to convert on some promising starts in this competition so far, Kane in particular is also coming off the back of good form in the most recent IP50 game. With the ball, Hald and Ash Bain will look to tie their visitors down in the Power Play, whilst Ben White and Levon Shields offer two excellent leg-spin options. Along with Kane, Wiggins and Daniel Sugrue who round out the bowling line-up, there's plenty of options for the home side to use throughout the innings, and how these options are rotated and balanced will be important to the home side's ability to restrict Civil Service in both these fixtures.
The visitors meanwhile have had their work cut out so far in this competition, appearing in some ways to be trying to find their best balance with the bat. They posted a respectable effort against Balbriggan in their last fixture, where a Naveed Khan half-century was supported by and unbeaten 41 for Mubasher Siddique, both of these men having been promoted from lower down the order in earlier games, it will be interesting to see do they line-out in the same order again in Phoenix for these fixtures. Muhammed Safeen, Nilesh Joshi and Arjun Chandrasekar are the other batsmen in the side who will be looking to put their hand up and make their presence felt at this level. With the ball, the side hasn't had much to defend as yet this season, but Siddique and Khan have again been admirable in the way they have led the side, supported by Aamir Bafanda, Chandrasekar, Prasan Shah and Dhiraj Shetty, they are a bowling attack which is learning quickly, and in many ways will find these two games extremely valuable in spite of not being able to progress from the group.
Having seen how important his all-round role is in this side, Naveed Khan's bowling will be the attribute the away side will be hoping to see in top-form this weekend, if he can get into the Phoenix top order and dismiss Jed Wiggins early in the Power Play, it will give the visitors an excellent chance of restricting their near neighbours with the bat.
KEY BATTLE: Jed Wiggins vs Naveed Khan

Group B will follow an identical path to Group A, with Claremont Road seeing Railway Union know that one win from two will see them qualify ahead of their opponents YMCA, whilst Terenure and Pembroke play out two games which unfortunately will prove inconsequential to the outcome of the Group.
At Claremont Road;
YMCA VS RAILWAY UNION
Railway Union make the short trip around the corner from Park Avenue having won all four of their fixtures so far and then also progressed to the second round of the Leinster Senior Cup. They were utterly dominant in their chases in the last round of LHK Alan Murray Cup fixtures, as runs for Kenny Carroll and Punya Mehra in both games saw them to a 9 wicket win in Terenure, swiftly followed by an 8 wicket win in Sydney Parade. That pair are supported by some powerful players in the middle order, Hashir Sultan, Philippe le Roux, Fakhar Zaman and Brandon Kruger all capable of being destructive with bat in hand, whilst alongside Carroll at the top, Ashil Prakash has shown glimpses of being set to produce a big score in this format. With the ball, Liam McCarthy's PowerPlay bowling has been excellent, whilst Esmat Ibrahimi and Mark Canniffe are two teenage seamers who have really found their feet in this competition. Zaman, Kruger and Alan Joseph Mathew provide an excellent spin attack for their skipper to fall back on should anything go amiss with their seamers.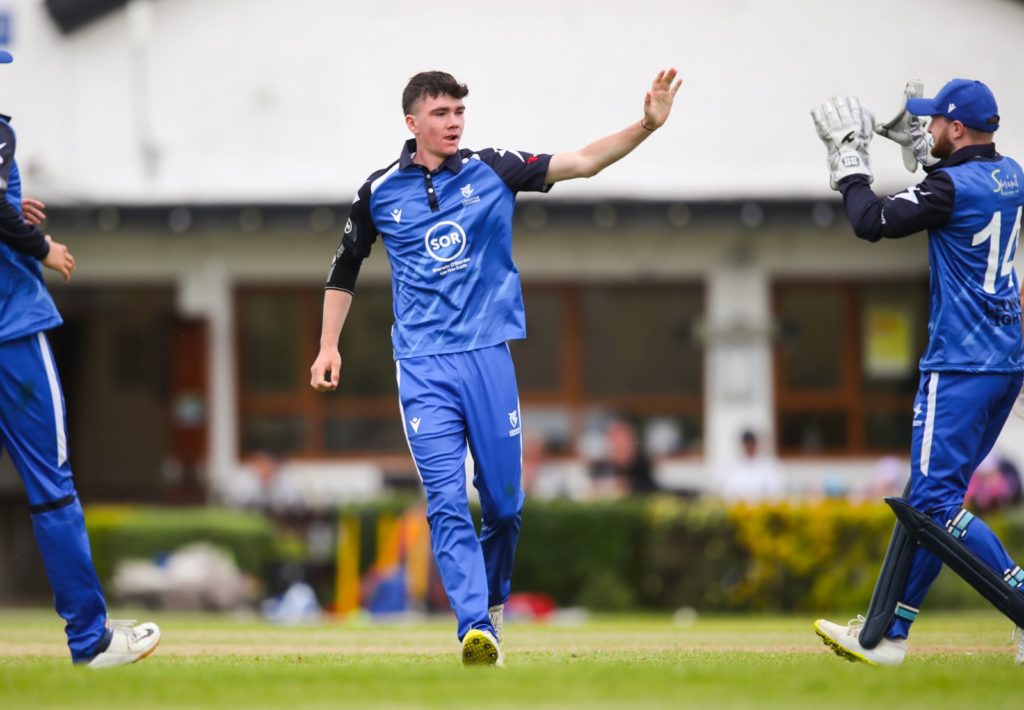 YMCA meanwhile are still in the qualification hunt after a pair of excellent, patient innings' from some of the more experienced members of their side in Tom Anders and Aaron Bailey saw them recover from 59/6 to chase 115 against Terenure. Their batting faltered badly in that innings, showing how important runs for Tim Tector and Adam Rosslee are likely to be at the top of the order, whilst Jack Tector, Rory Anders and Ashley Burton in the middle order will be looking to improve their efforts, with several starts between them yet to be converted to a telling contribution. With the ball, Reuben Wilson comes into the weekend off the back of a brilliant five wicket haul on Thursday for the Leinster Lightning, as he spearheads a seam attack which includes Olly Riley, Tom & Rory Anders and Burton, whilst Aaron Bailey leads the duo of left-arm spinners, with James Forbes his back up.
Railway's top order have been brilliant in their chases so far, Kenny Carroll being the main protagonist as usual, his wicket will be the main prize for YMCA and they will look to their in-form pack leader in Reuben Wilson to dismiss Railway's talisman in the PowerPlay to give the home side a fighting chance of qualifying from this group.
KEY BATTLE: Reuben Wilson vs Kenny Carroll
At Terenure;
TERENURE VS PEMBROKE
The home side come into this pair of fixtures off the back of a brutal defeat to the same opposition in last weekend's Leinster Senior Cup, with that fresh in their minds there's no doubt they'll be aiming to set a marker down to their Championship rivals that the performance was a once-off. With the bat, Séamus Lynch and Raghav Grover are the main big-hitters in the side, whilst captain Dónal Lynch made an excellent half-century against Railway in the last round of Alan Murray Cup fixtures. Their side features a host of all-rounders, and each of the likes of Darsh Shetty and Sadiq Safi will be hoping to contribute with both bat and ball in this fixture. Mark Thomas leads the bowling attack, whilst there's a genuine pace option in their ranks in Kripesh Shetty, and leg-spin from Viraj Bhalekar which saw great success in their last fixture in this competition against YMCA, Grover's new ball skills of course make him an absolutely vital component of the side.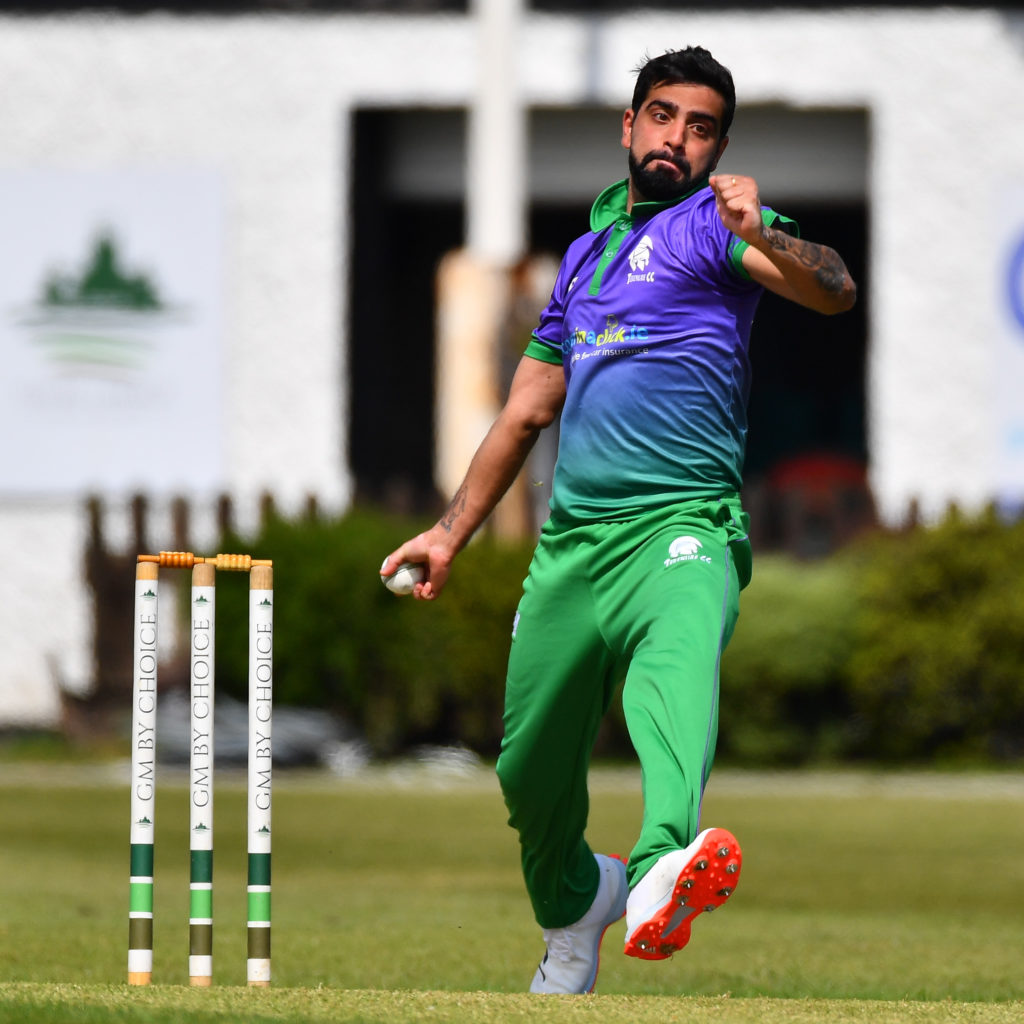 Pembroke meanwhile are skippered this weekend by overseas man Nick Stapleton in the absence of both Lawsons for this pair of fixtures, they do however still boast a very strong batting line-up, including JJ Garth, Diarmaid Tucker, Joe Prendergast and former Terenure man Danny Hogan who again takes the gloves. Noah Smith and Macdara Cosgrave were both members of the victorious Dublin City side which lifted the Siggins Trophy and they add depth and power to the batting line-up. Their bowling attack is slightly more inexperienced in the absence of some key men, Prendergast, Patrick Morris and Zack Micklewright support Stapleton in the seam department, whilst Donncha Tucker and Arshad Safi will be the spin options for the visitors in this pair of games, as Pembroke appear to seek to give some experience to their younger cohort this weekend.
Having been on the back foot so early in the piece last weekend, Terenure will know how important a good start is, and getting through Nick Stapleton's opening spell is the main issue here, Séamus Lynch will no doubt seek to be positive in the PowerPlay overs, however the man Stapleton will be looking to dismiss will be Raghav Grover to put his side on the front foot in the game.
KEY BATTLE: Raghav Grover vs Nick Stapleton

Up next is Group C, and we have considerably more excitement in this group than in either of A or B so far, with North County the only side totally out of contention heading into this final day, they could however have a big say in what happens at the sharp end of the table. Rush will be visiting Inch this weekend for a pair of games currently sitting atop the group by virtue of a massive net run rate advantage, they will however need to certainly win one game from this pair, and hope the spoils are shared in The Vineyard. In a bizarre twist, in spite of not being able to qualify, a pair of wins for North County would see them finish above the current leaders. Malahide know they need to beat The Hills twice to have any chance of progressing, whilst the same can realistically be said for the home side, although given the huge net run rate difference already built up, even two wins might not be sufficient for the home side. Rush enter the final day firmly in pole position.
At Inch;
NORTH COUNTY VS RUSH
The leaders visit North County with a fully loaded side with it's sights fully set on booking a place in the semi-final next weekend. Nathan McGuire's side have been in destructive mood, led by the skipper himself, Neil Rock and Llew Johnson who have all produced big, quick, runs, across their fixtures so far, they kept up this form last weekend in the Leinster Senior Cup and have added depth to the side this season with Cian Egerton's return being a major boost to the depth of the batting line-up. Jack & Finn McGee are in the side this weekend and add yet more ballast to the batting. With the ball, Jarred Barnes leads the way and there's plenty of seam options with Dan Coffey, Egerton and Asher Abbasi all in the side, meanwhile the spinners come in the shape of skipper McGuire and Brandon Morris, both of whom have had good tournaments so far, with the captain in particular finding key wickets at crucial times in games.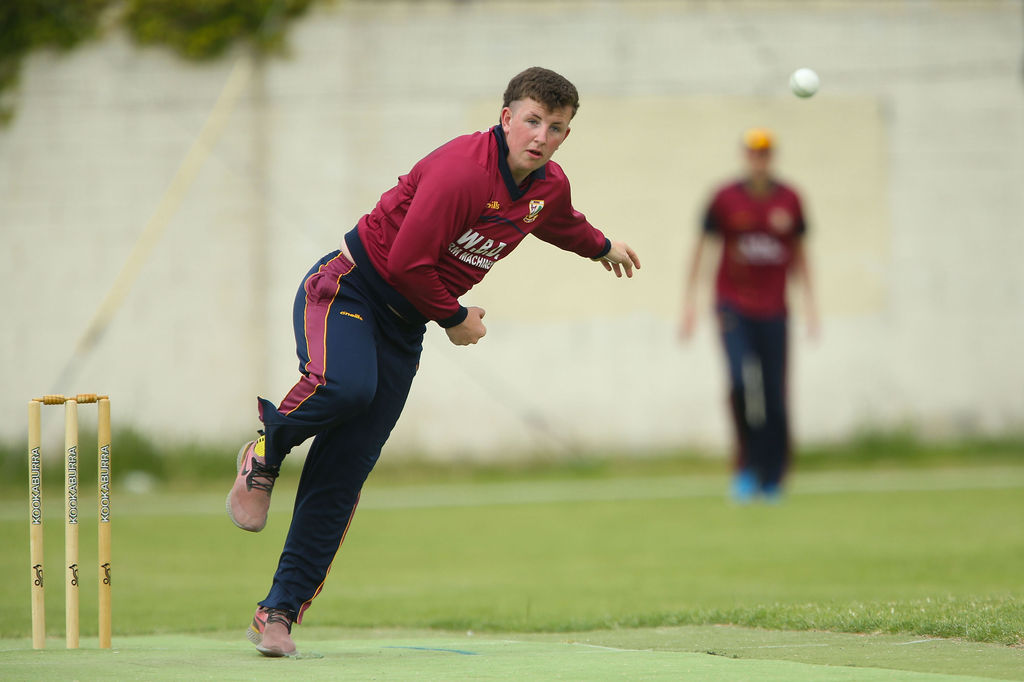 North County were dealt a blow this week, with the news that new signing Simi Singh had fractured his thumb and will be out for 4-6 weeks, his absence makes these games even more of a task, with his experience and nous with the ball set to be sorely missed against a batting line-up as explosive as Rush. Eddie Richardson will assume centre stage again with bat and ball, whilst the good form of Jonno Andrews is cause for encouragement for the home side. Add to that Forqan Hassanzada, Niall McGovern and John Devane, there's a batting line-up more than capable of making up for the absence of Singh. With the ball, the brothers Ghaffar and Sattar have both taken wickets but gone for a few runs in doing so, and will be hoping to tighten up their economies, whilst the absence of Singh could see a return for Cian Mulvaney, who's left-arm spin has returned to the North County ranks this season.
Given Rush are the side under pressure for results, this could well be a fixture for County to throw caution to the wind somewhat, Abdul Ghaffar will no doubt be encouraged to bowl as quickly as he can to the visitors' openers, and if he does his battle with Nathan McGuire is one not to be missed.
KEY BATTLE: Abdul Ghaffar vs Nathan McGuire
At The Vineyard;
THE HILLS VS MALAHIDE
Both of these sides come into the game today knowing they probably need to get two results to qualify for the next round. The first game is obviously extremely important in that regard, as the momentum swing of still being alive in the competition as opposed to being totally out of contention is surely set to play a massive part in the day's cricket.
Malahide travel at near enough to full strength, they are however missing Matt Ford who is a man who adds quite obvious bulk to their batting line-up. Younas Ahmadzai showed game-winning ability last weekend with his two knocks, in spite of one of them coming in a losing cause! The visitors ability to bat around him in these two games will be vital to their chances of posting big totals. Jamie Grassi and Ali Frost become even more important in the absence of Ford, as they will need to support Ahmadzai. Aaron Doyle also comes into the side this weekend and his reputation for hard-hitting will be something the away side will be keen to see bear fruit in these couple of games. With the ball, Cameron Shoebridge, David O'Halloran and skipper James Newland lead the seamers, with support likely to come from Andrew Sheridan and Ali Frost, whilst Hunter Kindley is likely to have to make up overs which would have been bowled by the absent Ford.
The Hills meanwhile see a team that is not only full strength but is also loaded with players who are in excellent form, wicket-keeper Mark Donegan made 87 for Leinster Lightning mid-week, and he'll be aiming to carry that form back into T20 cricket, whilst Nicolaj Laesgaard has been hitting the ball extremely cleanly throughout the competition so far. Cormac McLoughlin-Gavin and Nathan Rooney have also produced powerful innings' so far in this competition and they will need all of their batsmen to be in top form this weekend to win both of these fixtures. With the ball, Sean McNicholl has settled into his rhythm in the side in the past two weeks, whilst Matthew Weldon and Muzamil Sherzad round off an excellent pace attack. Laesgaard, Cian Nulty and Jonathan Tall make up the rest of a potent bowling attack which will need to be at it's best for these games, particularly against Malahide's explosive top order.
Given what Younas Ahmadzai produced in the last round of fixtures for his side, he will be the prize wicket for The Hills in this fixture, all eyes will be on Sean McNicholl, and if he can dismiss the Malahide opener early on, it will put the Skerries side right on top in this fixture.
KEY BATTLE: Sean McNicholl vs Younas Ahmadzai

Group D of the competition is probably the most exciting, with Merrion still able to overtake Dublin University, should they win both of their fixtures and maintain a sufficient net run rate advantage, The Students, however are in pole position, and a win for them against Merrion in the first game of the day would see them confirm their spot in finals day with a game to spare.
In College Park;
DUBLIN UNIVERSITY VS MERRION
First up, Merrion visit College Park in the game which carries the most initial consequence for the day, the home side have been excellent in their fixtures so far, with only rain preventing them from being 4/4 and essentially qualified already, their batting line-up features some outstanding ball-strikers including Nic Pretorius and Gavin Hoey, whilst Rory Betley, Will Todd, Sanil Gupta and David Vincent have all made contributions across the various fixtures in guiding the side to victory, two or three of those men will need to stand up again this weekend against a side which they ultimately caught slightly cold on the opening day of fixtures in this competition.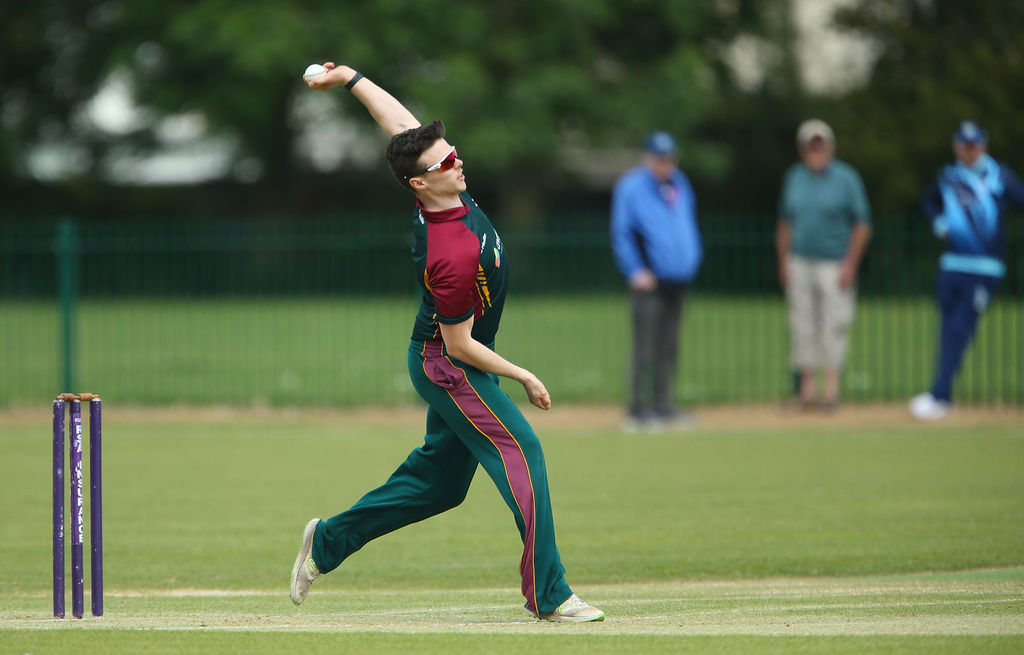 Merrion meanwhile will be eager to prevent the Trinity men's boundary hitters getting away from them, and have selected a plethora of spinners for the fixture. Tom Stanton and Danny Forkin will bowl left-arm spin, whilst Seb Dijkstra who was impressive on his debut two weeks ago will deliver his leg-breaks. They support seam options in Sam Harbinson and Muhammad Sinan and will be hoping to get an early squeeze on to the Dublin University top order which could cause them to have to force the issue and lead to wickets, which have tended to fall in clusters when they have done in College Park this season.
Given how important a good start will be for the home side, Nic Pretorius' wicket in the number 3 slot will be crucial for Merrion's chances of restricting their hosts to a manageable target, with that in mind his early battle with Tom Stanton will be important in the swinging pendulum of momentum throughout the start of this innings.
KEY BATTLE: Nicolaas Pretorius vs Tom Stanton
DUBLIN UNIVERSITY VS NORTH KILDARE
Come what may in game one, Dublin University's fate is likely to remain in their own hands heading in to their second game of the day against North Kildare. This fixture fell foul of the weather on match day one with the Students in pole position, and they will be hoping their spin attack including skipper Hoey, Vincent, Matthew Humphreys and Scott Ruttle can again restrict their opposition to a minimal total which the home side's ultra-consistent batting line-up can hope to chase.
North Kildare are led by Husnain Maroof and his batting will be vital to them managing to put together a decent score, Samran Patel and Josh Uddin are others in the line-up who have managed to put together runs on occasion this season, whilst Badeeu Zaman, Kiran Patil and Ahmed Dar will make up the remainder of the top 6 which has faltered badly for most of the year and will need to improve significantly to give it's bowlers any chance of defending a total which the batting unit puts on the board.
Given their lack of runs in general this season, Husnain Maroof will be relied on heavily by North Kildare this weekend, he will need to navigate Matthew Humphreys' spell well to give his side any chance in this fixture.
KEY BATTLE: Matthew Humphreys vs Husnain Maroof
At Observatory Lane;
LEINSTER VS NORTH KILDARE
Leinster come into this game with the slightest glimmer of qualification hope, although it would require them to win both of their fixtures, and a massive result for North Kildare in College Park. Their batting will be the key to this fixture against the Kilcock side, as the hard hitting of Pete Francis, Joey Carroll and Monil Patel will seek to put an imposing total on the board, and kick off their day with a big net run rate bonus to give them the best possible chance of capitalising, should Dublin University slip up twice on the day.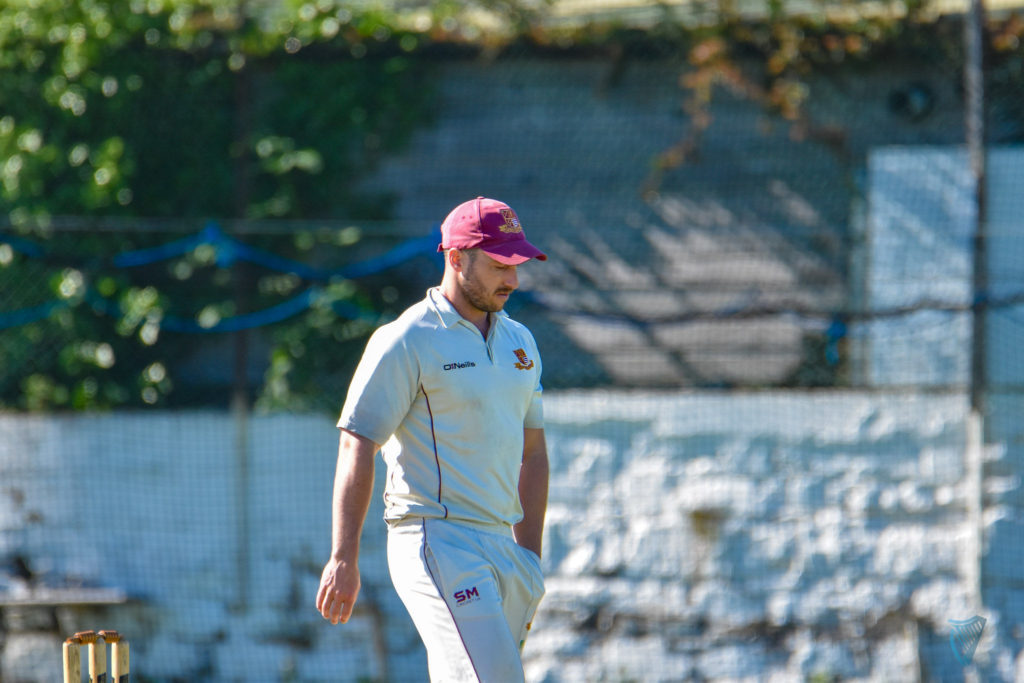 North Kildare's bowling will therefore have it's work cut out to restrict the Leinster line-up. Yashraj Mate and Maroof are the two main seamers in the side, they'll be supported by Josh Uddin who has returned to the bowling crease this season, whilst Ahmed Dar has also been rolling his arm over. Akilesh Sharma rounds off the bowling attack that will be tasked with keeping Leinster within arm's reach.
Given how explosive Leinster's top order could prove to be, the wicket of Joey Carroll will be the key to this game, if Husnain Maroof can win that battle, he'll have given his side a chance of producing some sort of upset in this fixture.
KEY BATTLE: Joey Carroll vs Husnain Maroof
LEINSTER VS MERRION
The final game of the day could be a massive occasion as equally as it could turn out to be a damp squib, as wins for Merrion and Leinster in the early game would set this one up with both sides in with a chance of qualification, and both cheering on North Kildare in College Park at the same time.
Leinster's bowling matches up against Merrion's batting here, the home side boast two excellent new additions in Francis and Jai Moondra, whilst Mark Tonge and Bilal Azhar will support them, with Joey Carroll rounding off the five-pronged seam attack. Saqib Bahadur and Dev Ranolia are the two spinners in the attack who will be looking to restrict the middle overs of Merrion's batting line up.
Stephen Doheny, Jack Carty and John Anderson will be the three main men for Merrion in this fixture, as they will need to combat Leinster's excellent seam attack. The middle order this week will include Sam Harbinson, Dom Joyce and Swapnil Modgil meaning the batting line-up has a bulkier look to it than it has for the last couple of weeks, and no doubt they will be out to make amends after last week's dramatic collapse which saw them fall to defeat against Railway Union in the first round of the Leinster Senior Cup.
This game will hinge on Stephen Doheny's impact with the bat, and it will be intriguing to see what happens during Pete Francis' early spell of bowling, with Leinster's Australian having been very impressive in their fixtures so far.
KEY BATTLE: Pete Francis vs Stephen Doheny