FAIR PLAY AWARD (2023) FOR EOGHAN DELANY
Cricket Leinster is delighted to announce that the John Dawson Fair Play Award for 2023 has been won by Eoghan Delany of Clontarf Cricket Club.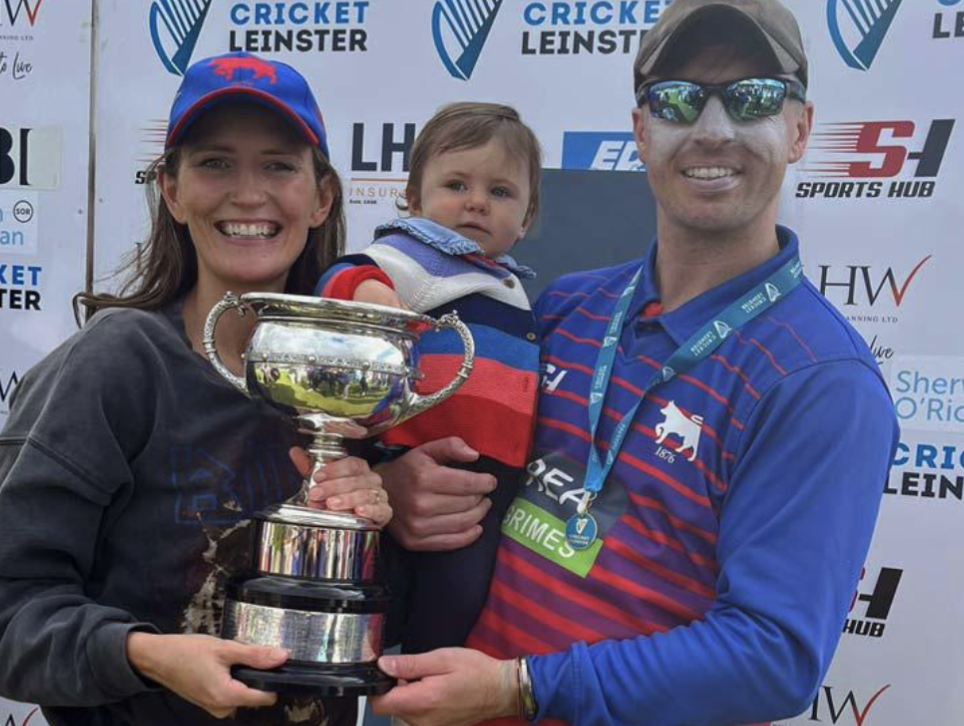 Eoghan Delany celebrating Clontarf's Senior Cup win with partner Laura & family
Eoghan is a very worthy winner having been nominated with some regularity over recent years and is well known for his competitive & fair style of play. He has also been a great captain & ambassador for his club and his team at Clontarf.
Clontarf also had the most individual nominees this year.
This award is presented annually to the player (voted by all the clubs with teams in the IBI Corporate Finance Open Competitions Premier League & Championship) who has demonstrated the highest standard of sportsmanship and played within the spirit of the sport throughout the season.
The award is in memory of the late John Dawson, who was a long-serving and dedicated Honorary Secretary of Cricket Leinster over many years.
Eoghan will receive his Award at the CL Awards Night & Gala Dinner on Friday 19th January in the Round Room at the Mansion House. All individual and team awards will be presented on the night. We are expecting a full house with tickets still available for purchase:
https://buytickets.at/cricketleinster/967229
Our thanks to IBI Corporate Finance who are providing sponsorship support for the Event.
We were delighted with the large number of different nominations received again this year reflecting the fact that the cricket was generally played in a great spirit throughout the season. There were a total of 29 players nominated from 14 different clubs.
Other players who attracted significant support this year and therefore worthy of mention are Nick Stapleton (Pembroke), Jack Carty (Merrion), Farooq Nasr (Balbriggan), David Delany (Clontarf) and Kenny Carroll (Railway Union).
Winners in recent years have included Fintan McAllister (Malahide), Fiachra Tucker (Pembroke), Stephen Doheny (Rush), Conor Kelly (Clontarf), Kenny Carroll (Railway Union), Albert Van Der Merwe (The Hills), Nazeer Shaukat (The Hills) and Barry McCarthy (Pembroke).
Please join us in congratulating Eoghan Delany who is our Open Competitions Fair Play Award Winner for 2023.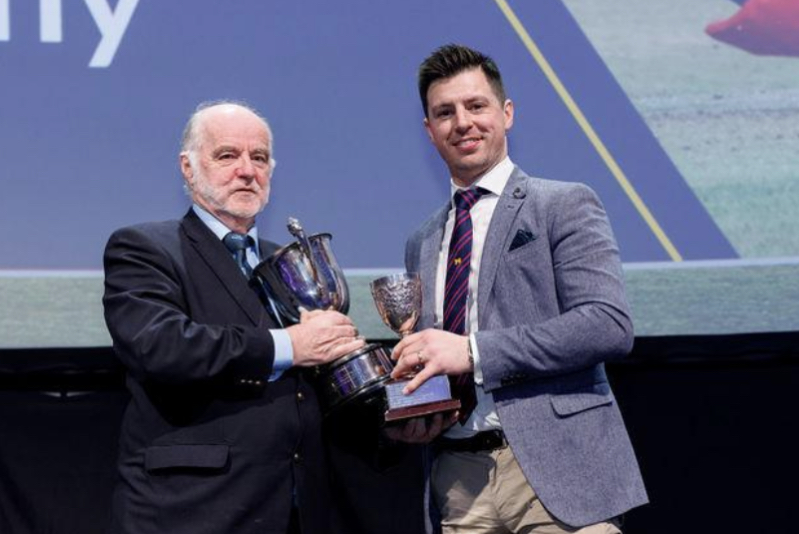 Eoghan collecting brother David's awards last year from Jim Bennett in the Mansion House!