Cricket Leinster Youth's South African Exchange Programme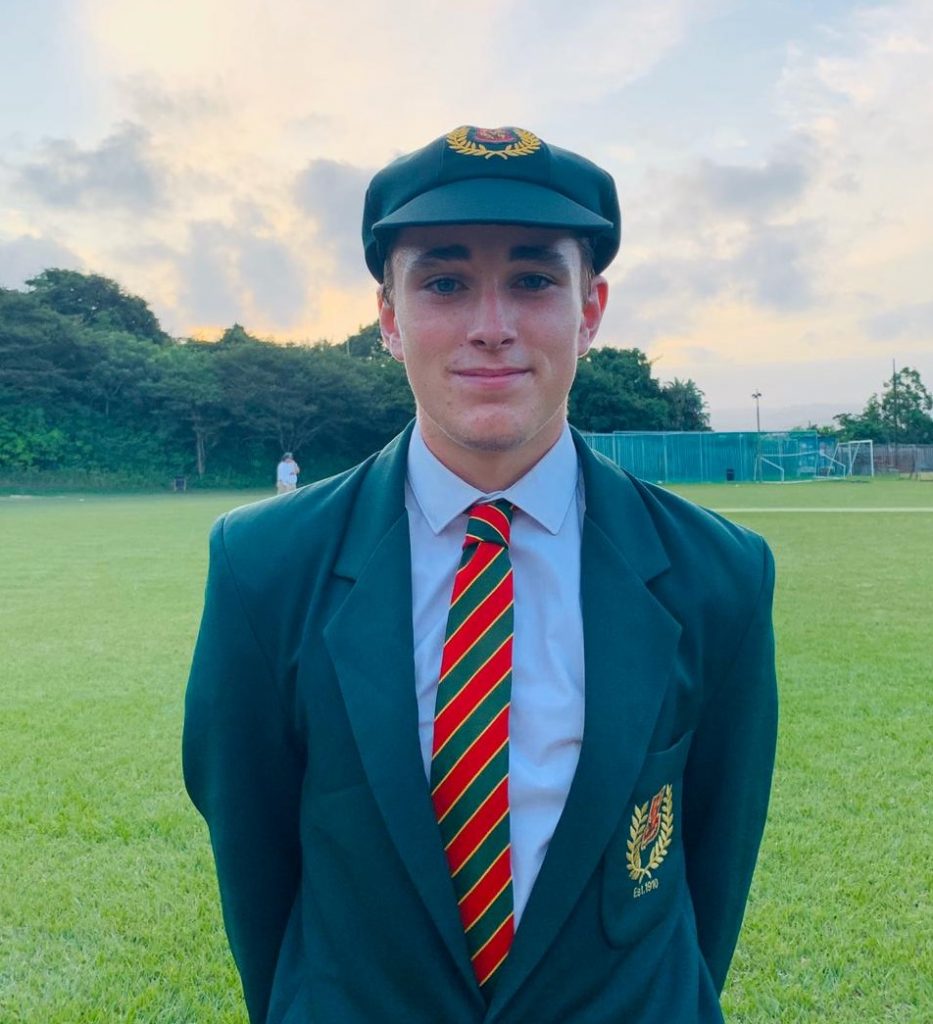 Greetings from Durban! John Devane (North County), Patrick Morris (Pembroke), Alec Jackson (YMCA), Conor Cooney (Phoenix) and I are now over half way through our once in a life time experience here at Glenwood High School in Durban, South Africa.
Since Conor Cooney last wrote, we have been busy training hard and participating in school activities.
We recently went on the Grade 8 camp to Natal Mounted Rifles. We took part in activities such as shooting, surfing, beach Olympics, sailing, canoeing and obstacle course races over the two days. It was a great experience.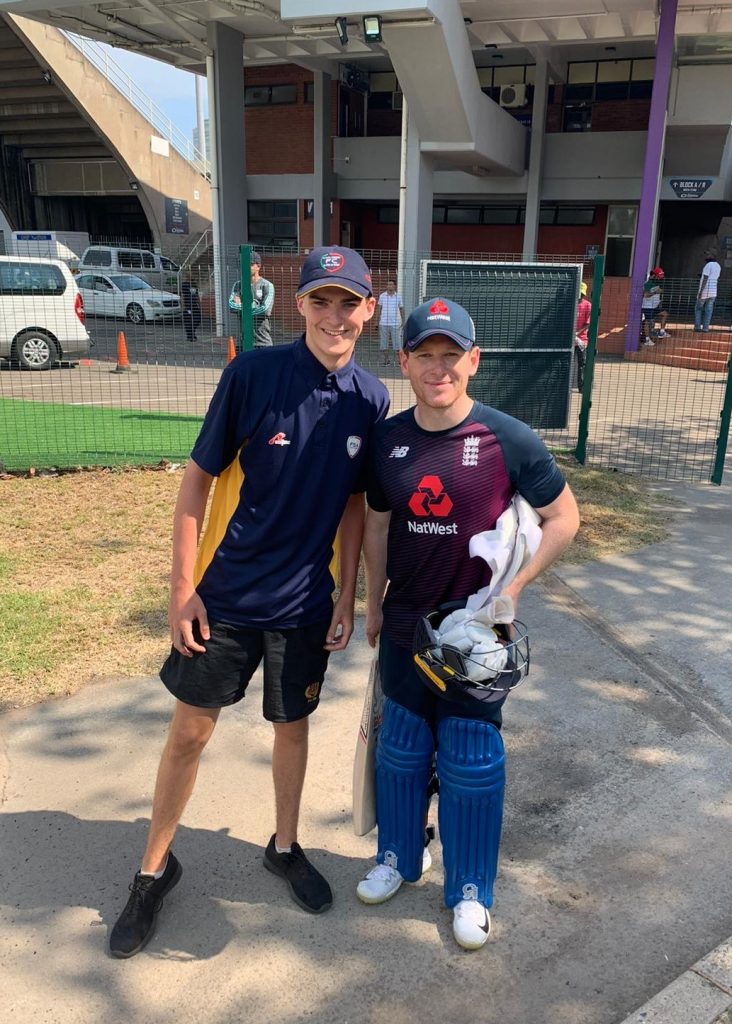 We have just joined up with Paddy and Craig of the Futura Sports Agency and are beginning our month-long, high intensity training on their programme. Last Thursday they took us to Kingsmead Cricket Ground where we watched both South Africa and England train ahead of their second ODI. We even got the opportunity to bowl to both sides. My fellow club mate, John Devane, managed to clean bowl Joe Root. The following day they took us to watch the second ODI. Despite the miserable weather and very little cricket we enjoyed the day getting to know the other Futura academy players who are based around the Durban area. We also got the chance to go watch the second T20 between South Africa and England which was very exciting with it going down to the very last ball of the game.
We also attended the inter-house swimming gala along with all the other Glenwood students. Each house was represented by different swimmers trying to win points for their house.
Each morning we go to the gym after the gym we then go to the nets, where we will train for a few hours either by ourselves or with the Futura coaches. We train after school with our respective school teams three times a week and we have games each Saturday. We are all really enjoying playing cricket out here in different conditions to home. Despite it being tough at first, particularly with the Durban heat, we have all adapted.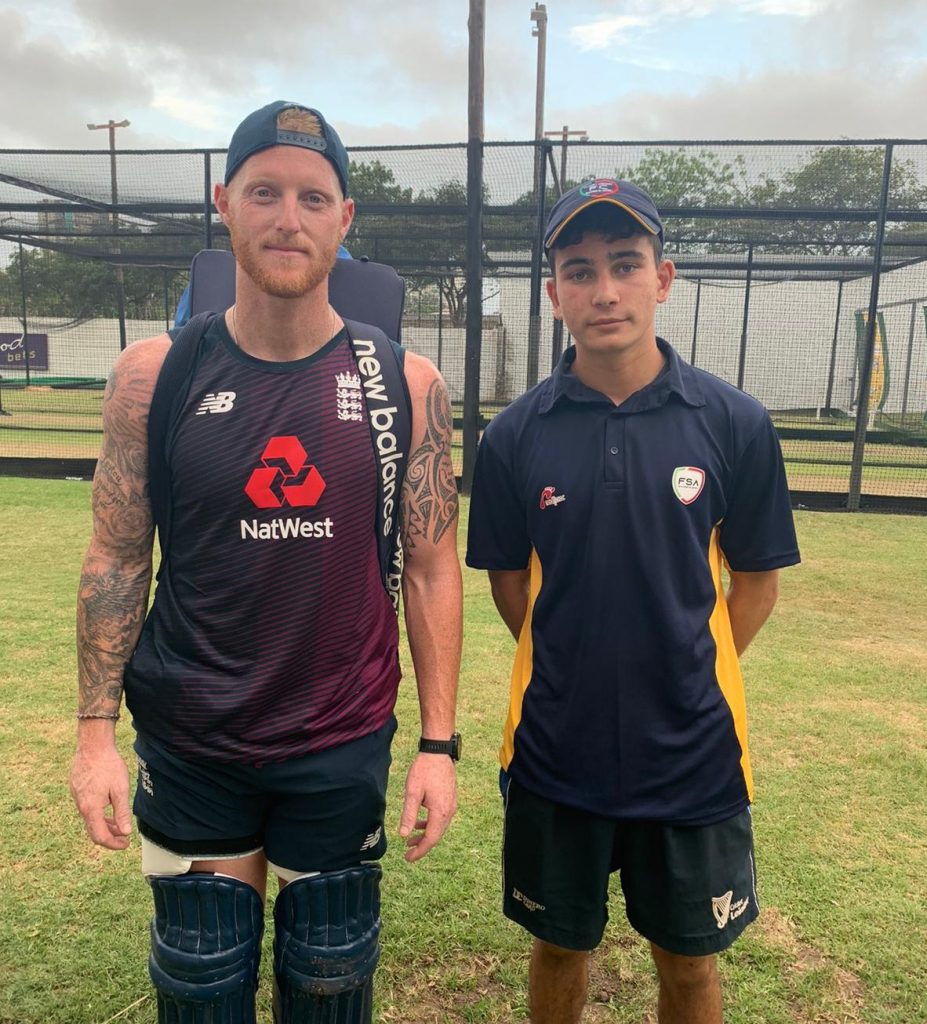 This past week we have all been busy assisting with the running of an u13 school's festival being held at the school. The staff seemed to be pleased with our efforts in helping to run a successful 3-day tournament.
We would like to thank everyone for making this trip possible. To Mr Munro at Glenwood, to Cricket Leinster, our parents and to our schools back in Dublin.
Luke Whelan
North County CC & Skerries Community College