CAPTAINCY...
"If you can meet success and failure and treat them both as impostors, then you are a balanced man, my son."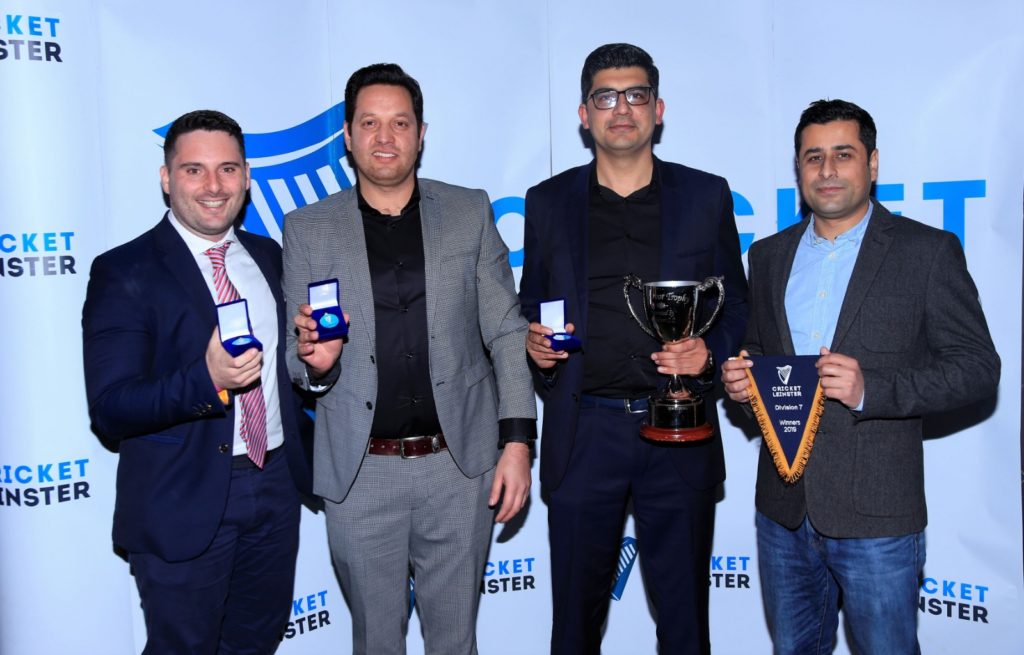 I moved to Ireland in 2013 and in need of friends, and nervously joined Bagenalstown Cricket Club after a chance, hungover meeting with the wife of someone I vaguely knew from the school run in a supermarket. In the course of the polite conversation, she mentioned that she was there to buy food for a cricketing tea and it all started from there.

I had only played at the lowest of amateur levels, friendly stuff twenty years previously that is little more than a blur in my memory, so I wasn't massively confident that I would be up to the task, and when it came to the crucible of competitive, league cricket, I was a bona fide novice. I started playing with the 2s when they were in the middle of a record breaking (probably) twenty-three match losing streak, but it was just a blast, helped somewhat by the fact that Cricket Leinster alumnus Ray Stapleton was the captain. If ever there was a captain designed to guide a terrible team through a terrible run, it was Ray.
The complete lack of weight of expectation suited him down to a tee. Once we eventually started winning, he was often a nervous wreck.
I became his VC a couple of years later, and by the time he stepped down at the end of 2015, the team had been promoted and hopes were high. It was all too much for him, I think.
I started the 2016 season excited, full of doubt and nerves. Ridiculous really – we're just idiots hitting balls with sticks and wearing stupid clothes – but when you're there, with everyone looking at you to lead and you feel like an imposter, that's a special kind of pressure.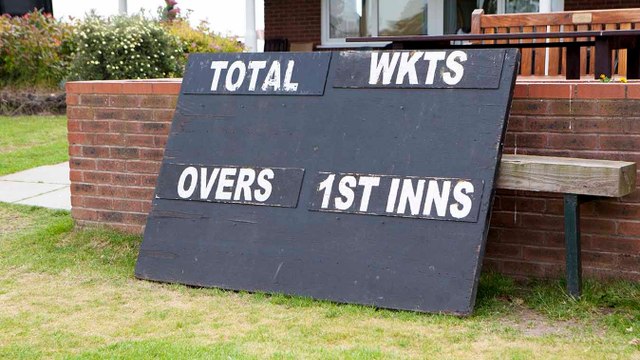 We lost the first game. Then the second. Then the third. The problem was we were losing by small margins, by and large. A big loss, whilst demoralising, is easier to deal with, because if the other team were simply better, then it doesn't matter who the captain is – you're going to lose. But when you are losing by a wicket or two, or half a dozen runs, then it comes down to the little things. And it's the little things that get you.
Looking back, I can see that although I might have taken off a bowler an over sooner, or perhaps brought another on an over earlier and that might have been enough to do it, it was more likely a dropped catch or two or a dubious umpiring decision that the games were hinging on, but at the time, it was haunting me and literally costing me sleep.
Four losses became five, and I realised something had to give. So, I dropped the two openers down the order and installed new ones. It was really hard, and I didn't want to do it because these two had been opening forever and had done a great job up to that season, but both were out of form. And just to show you how hard it was, one of them never really forgave me and drifted away from the game as a consequence. I can't tell you how much that sucks, and on how many levels. Idiots who hit balls with sticks we may be, but this stuff is serious, too.
We lost game six by a single wicket.
I was in bits. I let it be known that perhaps the naysayers were right all along, and maybe I should step aside and let someone who wasn't an incompetent fantasist take over. And then, the ex-skipper phoned me up and told if I quit he was going to come around my house and do something to me that frankly seemed anatomically impossible. Think Roy Keane and the 2002 World Cup to get the gist!

Buoyed by his kind words of encouragement, I decided to stay on.
Now I have no idea what the naysayers were saying, but I was pretty confident they were saying something, and as they were naysayers it seemed a reasonable conclusion that their rhetoric would not be drowning in sympathy. Being honest, I don't know if this spurred me on or made things worse, but it did occur to me that trying to achieve something is a far better thing those deriding those that try from the side-lines.
Then we won a game. And another. And another. And suddenly the spectre of relegation was nearly gone. And then the cup run started. Not a long run, granted, as we got a bye, but a semi-final soon beckoned against a team that we had a bit of history with, and my, it went from disaster to becoming interesting and compelling very quickly.

They were going quite well, but I made a change at drinks and brought two slow spinners on, and we ran through them in eight more overs and won the game by eight wickets. And suddenly it occurred to me that I might actually be up to the task.
I may have been heard to shout "Cup Final Baby" in a loud voice, which, let's face it, no 45 year old man should ever do, but the momentum was building and it was genuinely exciting.
We carried on winning in the league, by and large, and mid table respectability was assured.
And the final beckoned. We had played our opponents twice already, splitting the games, but both were narrow results. One of the real delights about captaining, even in the cheap seats, is that you can lie there at bedtime thinking about the different permutations, and I decided to open the bowling with a spinner and a quickie. I texted my VC, Michael Dick (another Cricket Leinster alumnus) with my cunning plan.

His reply was immediate and full of support:

"Are you drunk again?"
To be fair to him, I may well have been.
Anyway, you already know where this is going. The spinner did a great job, took four wickets. The quickie took a wicket first ball (edged behind to a WK who had forgotten his glasses and forgotten to tie his shoes, so it kind of felt like it would be our day straight away), and we won easily by eight wickets.

And lifting that careworn, slightly scruffy cup that had clearly seen better days was – genuinely – one of the best moments of my life. Even at the lower end of amateur sports, there are actual moments of triumph and unfettered joy to be had.
We finished the season fourth, by now winning games by big margins. Had there been another three or four games, we may well have even been challenging at the top, but fourth and a cup was fine, thank you very much.
I took the job on because I knew I wasn't a natural, and despite the victorious moment, I am fully aware that I am at best an adequate captaincy option. I took it on to challenge myself, because as we get older we don't often get chances to really push that comfort zone too much, or at least when we do, they are imposed on us rather than making a choice. It looked for a long time that it would be nothing but a disaster, but it ended as something that I'll never forget. I am more than aware this was on the back of some very talented cricketers that I had the pleasure to be in charge of that season. I may have made some good decisions along the way, but without the fellas that took the wickets and score the runs, my efforts would have been in vain.
Many have gone their separate ways now, having the nerve to actually have lives outside of Bagenalstown Cricket Club, but there is a framed photo of us holding that cup aloft (plus Roland Bradley, looking radiant) that will always be on a wall wherever I live.
It looks like my competitive cricket days might be behind me – it's complicated – but I will always have this to look back on.
If you've never captained, but feel like you might like to, then give it a go. What's the worst thing that can happen? Okay, I'll tell you : you'll buckle under the pressure of being in charge of a team of eleven idiots that like hitting balls with sticks and you'll be an abject failure.

So what?
The title to this piece is a line from a Rudyard Kipling poem called "If". I'm not a big poetry fan, but this particular poem really resonates with me. I think it would not look out of place on the wall of any dressing room in any sport. Put aside the male oriented language – it's not about being a "man", it's about being a grown-up who has learned from their experiences. Success and failure will come to us all, but they are not what defines us. How we deal with them is.
It's much better to try, and fail, than to be on the side-lines, full of opinions, but not trying at all.

Enjoy the coming season.

And try to be nice in the process.