Birch wins prestigious 'Find a Fast bowler' award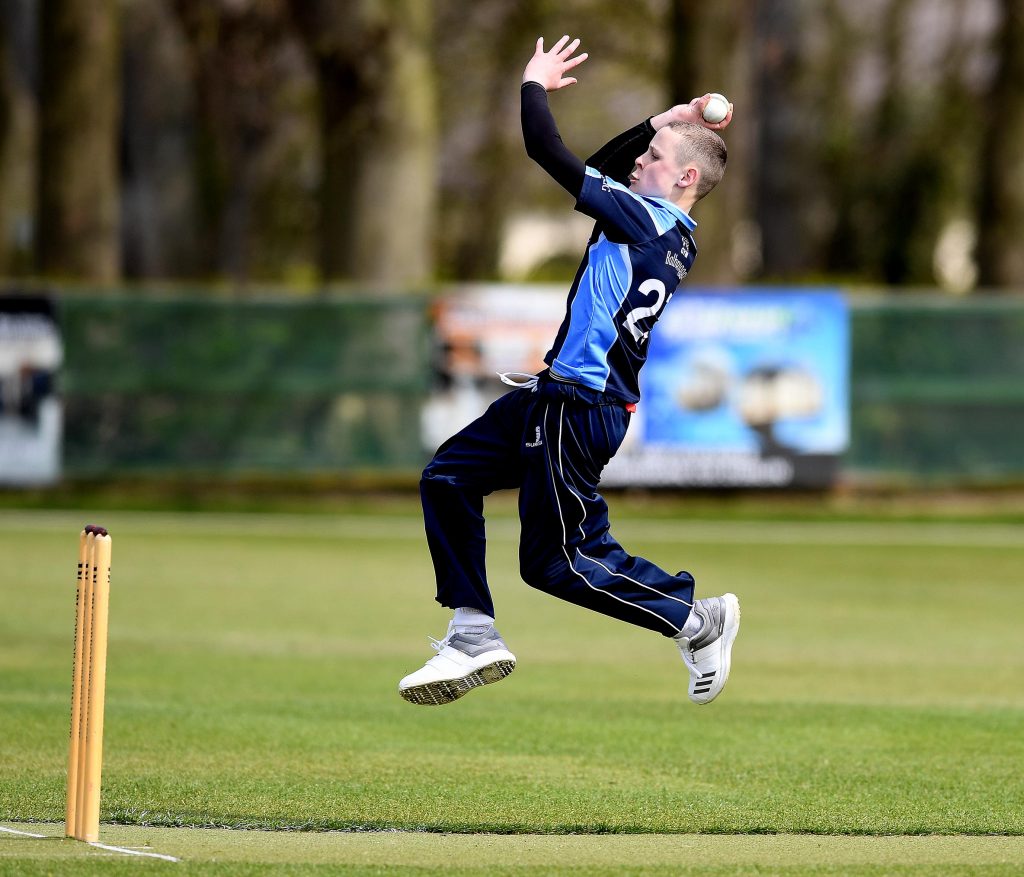 Eoin Birch from Balbriggan has joined Ireland seamers Josh Little and David Delany in winning the prestigious Cricket Leinster Youth 'Find a Fast Bowler' competition.
2019 marks the 14th year of the competition, which seeks to identify young talented fast bowlers within Leinster and to support their development towards representing their clubs, Leinster in underage inter-provincial fixtures and Ireland at international level.
Leinster CDM North Brian O'Rourke was delighted to call on the 2009 winner, and one of the hottest fast bowling prospects around, David Delany, to announce the winner.
David (who was recently clocked in Dubai bowing at speeds of 92 mph) stated "First, my congratulations to Eoin. I can hardly believe it is 10 years since I received this award from Merrion overseas player Matt Petrie. Thinking of what I was going to say, it dawned on me, that I can still remember the advice the Leinster youth coaches gave me so I would like to share it with Eoin - this award should inspire you to work harder, be an even more dedicated leader for Leinster Youth and become the true cricketer you can be. I hope that by 2025 you will join me and Josh Little in the Ireland team so it is spearheaded by three winners of Leinster's Find a Fast Bowler competition".
Brían O'Rourke was pleased to see Eoin become the 14th member of the 'Find a Fast Bowler' award club and acknowledged the work of Balbriggan CC for their continued efforts in developing young cricketers in the province.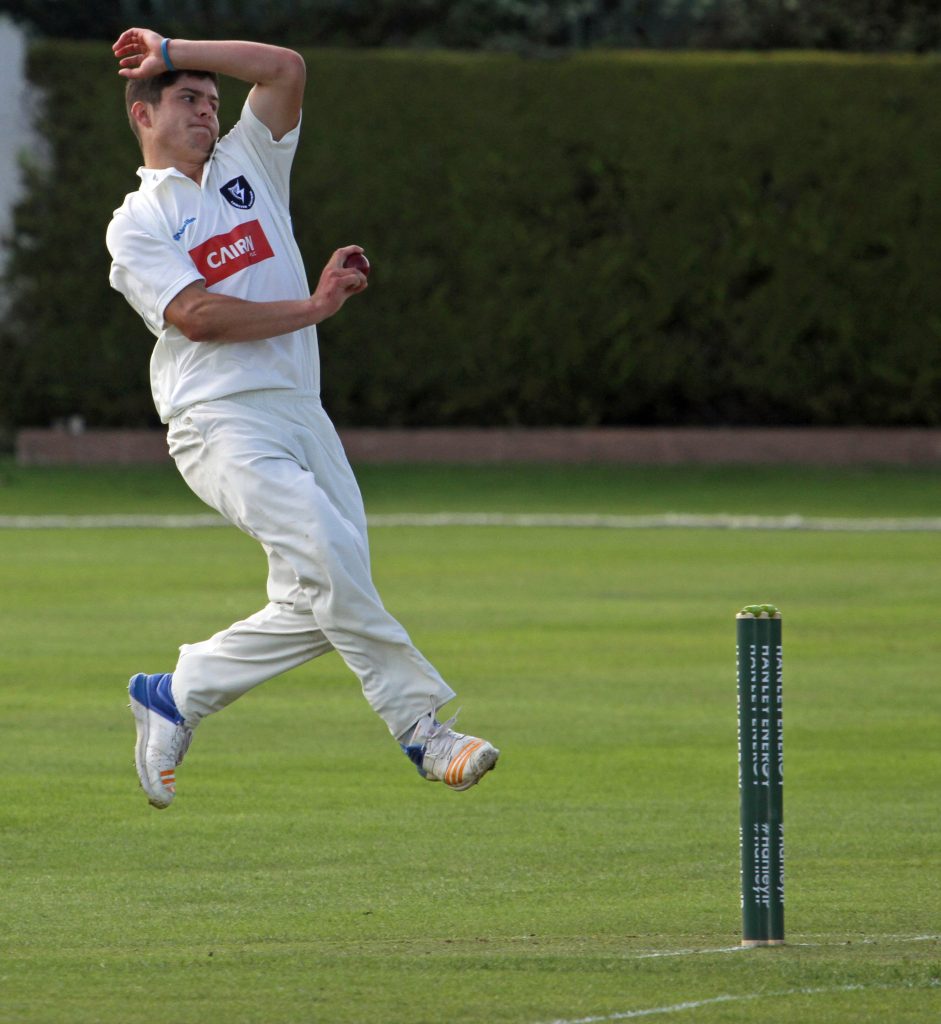 "I hope Eoin takes the award to heart, looks at the previous winners, what David Delany and Josh Little have achieved in just a few years and accepts the work it requires of him to be a leader in the Leinster system.
Introducing Eoin Birch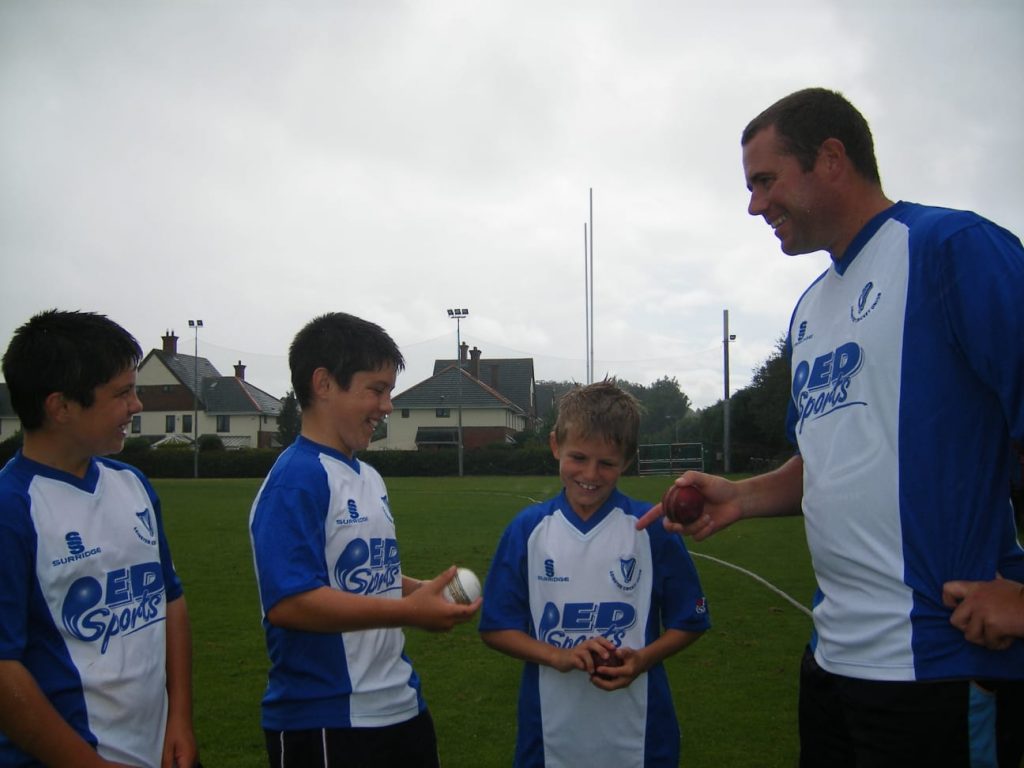 Fact File:
Name: Eoin Birch
Age: 15
Club: Balbriggan Cricket Club
School: Ardgillan CC
Height: 165 cm
Favourite Cricketer:
Ireland – Tim Murtagh
World – Ben Stokes
Started playing:
2014
Representative Honours:
U11's: Leinster u11,
U13's: Leinster u13, Ireland Cubs u13, Fingal District (Captain) u13
U15's: Leinster u15, Ireland u15
Best Bowling:
6-25, Ardgillan Community College v Belvedere College, School senior team.
Other sports played:
Hurling - O'Dwyers GAA
Gaelic Football - O'Dwyers GAA
Rugby and football for Ardgillan CC
Former 'Find a Fast Bowler' winners in Leinster include:
2006 - Darren Nicol (Terenure)
2007 - Padraic Flanagan (YMCA)
2008 - Andrew Sheridan (North County)
2009 – David Delany (Clontarf)
2010 – Rory Anders (Phoenix)
2011 – Josh Little (Pembroke)
2012 – Cian Nulty (Balbriggan)
2013 – Charlie Johnston (YMCA)
2014 – Mikey O'Reilly (YMCA)
2015 – Ben Brownlee (YMCA)
2016 – Daniel Thorne (Rush)
2017 – Mark Tonge (Leinster)
2018 – Reuben Wilson (Phoenix)
Photos courtesy of Joe Curtis & Cricket Europe