ALAN MURRAY CUP PREVIEW – 6TH MAY GROUP C & D
Our second preview of the week for the LHK Alan Murray Cup will take a look at Groups C & D, we'll start off with Group C where last weekend's four fixtures managed just 38.1 overs of cricket, and only one game which managed to yield a result!
GROUP C
At Kenure
That game is where we'll kick off this week's preview as The Hills will this time visit Rush looking to get themselves a result and get their campaign on track. This week's visitors proved to have an excellent batting line-up for this format last weekend, they amassed a total just shy of 140 in a reduced 16 over innings. Nicolaj Laesgaard and Nathan Rooney were the men to get after the Rush bowling in that innings, with the debutants making 32 and 66* respectively. That pair are sure to find the surroundings in Rush equally to their liking and alongside Cormac McLoughlin-Gavin, The Hills already boast one of the most feared top 3s in the competition, before even mentioning the impending return to the line-up of Murray Commins from Irish duty, with the recent Test-debutant set to return this weekend alongside gloveman and fellow left-hander Mark Donegan.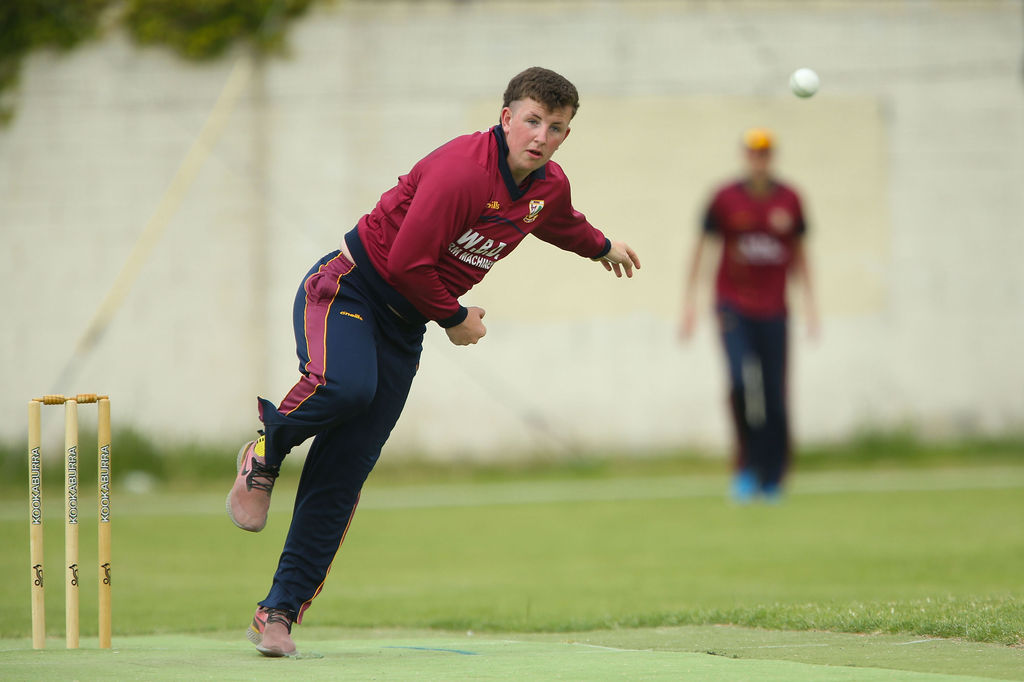 Rush's bowlers were able to cope in patches with the strength of The Hills top order last weekend, however with the further additions to The Hills side, they will have their work cut out this time around. Nathan McGuire has resumed his role as the opening bowler in the side and the off-spinners overs often prove very useful. Brandon Morris also returns to the side this weekend to provide another spin option. Cian Egerton's return from Australia began with a good spell last weekend in support of Jared Barnes and Asher Abbasi, whilst there's seemingly no end to the seam bowling stocks with Allan Eastwood and Dan Coffey both very good options in the side as well. The ability to change up his attack could be vital to skipper McGuire in this fixture, as the home side will no doubt be anxious not to allow any of The Hills batsmen get into a rhythm.
After last week's fixture, Rush's bowlers will be fully aware of how important it is to get a good start in this game, they'll be hoping Nathan McGuire can again provide the wicket of Nicolaj Laesgaard at the top of the innings in an effort to slow The Hills' power-packed top order down.
KEY BATTLE: Nathan McGuire vs Nicolaj Laesgaard
The second game of the day in Kenure sees Malahide visit and after a pair of wash outs last weekend this fixture could prove to be vital for the away side. The visitors batting line-up is laden with boundary hitters, openers Younas Ahmadzai and Jamie Grassi will enjoy the opportunity to attack the straight boundaries in Kenure, whilst Ali Frost and Hunter Kindley provide some more conventional stroke making in the middle order. Fintan McAllister, Andrew Sheridan and Aaron Doyle will be the men in the lower-middle order looking to capitalise on whatever position the men ahead of them can provide with some acceleration in the back end of the innings.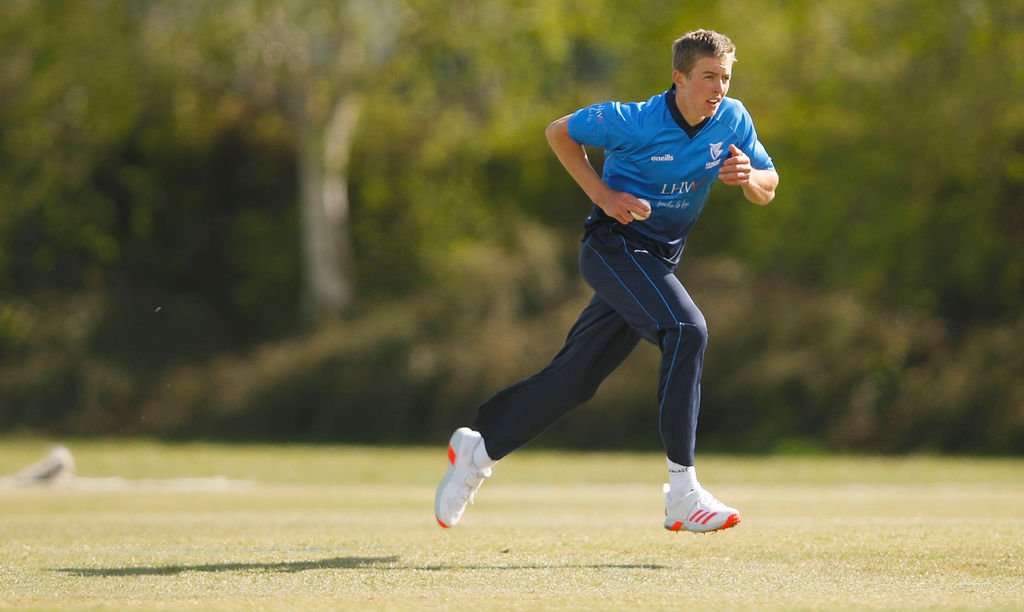 Rush's top three were the men who provided them with victory last weekend against The Hills, returning overseas man Llew Johnson making an unbeaten half-century off just 28 balls, with captain McGuire also 23* when rain intervened to cut their innings short. Such was the start on that occasion the Kenure men were 30 runs clear on the DLS system, an indication of just how dangerous this line-up can be at the start of the innings. The test of the side will undoubtedly come when the lower middle order is called upon to add to the contributions of the main men in the side, Jack McGee and Jared Barnes will be the two looking to add quick runs in the second half of their side's innings.
Llew Johnson has already reminded everyone how important he is to Rush's team with his game-winning innings last weekend, he will come up against a very worthy adversary in David O'Halloran for Malahide this weekend, and if the Leinster Lightning man can dismiss the Otago man it will give Malahide a major foothold in the game.
KEY BATTLE: Llew Johnson vs David O'Halloran
At Inch
The first game of the day in North County sees Malahide the visitors, and after this week's home side managed to escape from the jaws of defeat last weekend thanks to the rain, they will be hoping to put together a strong performance on home soil this time around. There are two debutants for the Inch side this weekend, as Simi Singh will get to face his former club in his first appearance for the County, whilst leg-spinner Tanvir Hasan has joined having plied his trade in Strabane for the past couple of seasons. Abdul Sattar and Abdul Ghaffar provide the pace angle in the attack, whilst the ever reliable Eddie Richardson will no doubt seek to exploit any lateral movement with the new ball. Skipper Sean Sludds rounds off the strong-looking bowling attack for the home side.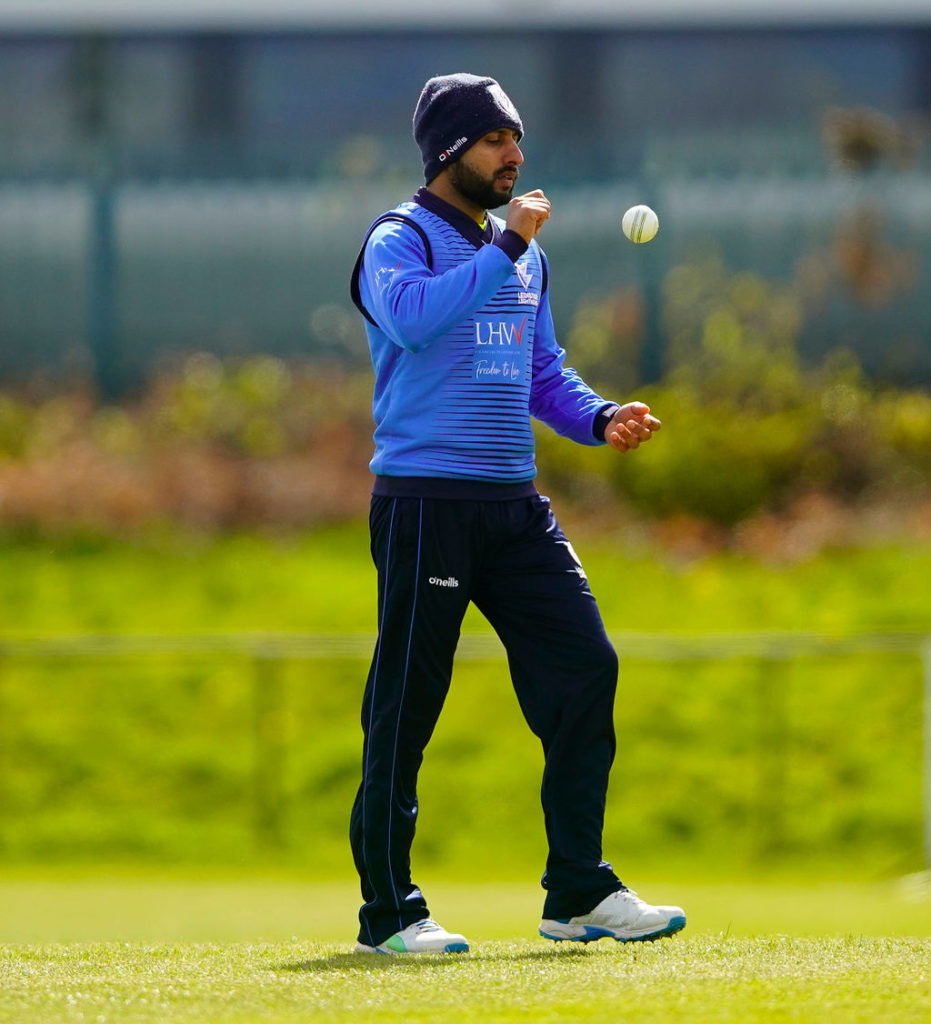 Whilst North County's bowling attack looks strong, Malahide are one side which can certainly match them in that area. James Newland returns to skipper the side this week, and his left-arm seam will be accompanied by David O'Halloran, Andrew Sheridan, Kelvin Donnelly and Ali Frost who all have right-arm options, whilst Matt Ford returns in the spinner's role. Hunter Kindley showed himself to be a useful option last weekend, however he may not be required when the depth of the attack around him is considered, Cameron Shoebridge and Peter Chase both miss this fixture as Malahide's full range of bowling within it's squad will have been exhausted across the opening two days of the competition.
North County's newest signing in Simi Singh will have an all-round task on his hands against fellow IP representative Matt Ford in this game, both men are almost certain to bowl to each other and whoever manages to come out on top across the two innings is sure to give their side an excellent chance of winning this match.
KEY BATTLE: Simi Singh vs Matt Ford
The second game of the day at Inch sees The Hills make the trip across from Kenure, the local derby which was due to open the season up never stood a chance last weekend with the weather, and as a result this round 2 fixture looks set to decide the bragging rights across the course of the season, with the sides currently not due to meet again! The Hills' bowling attack had a harsh introduction to the season last weekend against Rush, and this is something they'll be looking to bounce back from. Danish man Nicolaj Laesgaard and Aussie Sean McNicholl took the new ball in that ill-fated innings, and both will no doubt be hoping for slightly more favourable conditions to bowl in this weekend. They are supported by Muzamil Sherzad and Tomas Rooney-Murphy in the seam department, whilst Johnathan Tall has proven to be a relentlessly tricky operator at this level over the past number of seasons.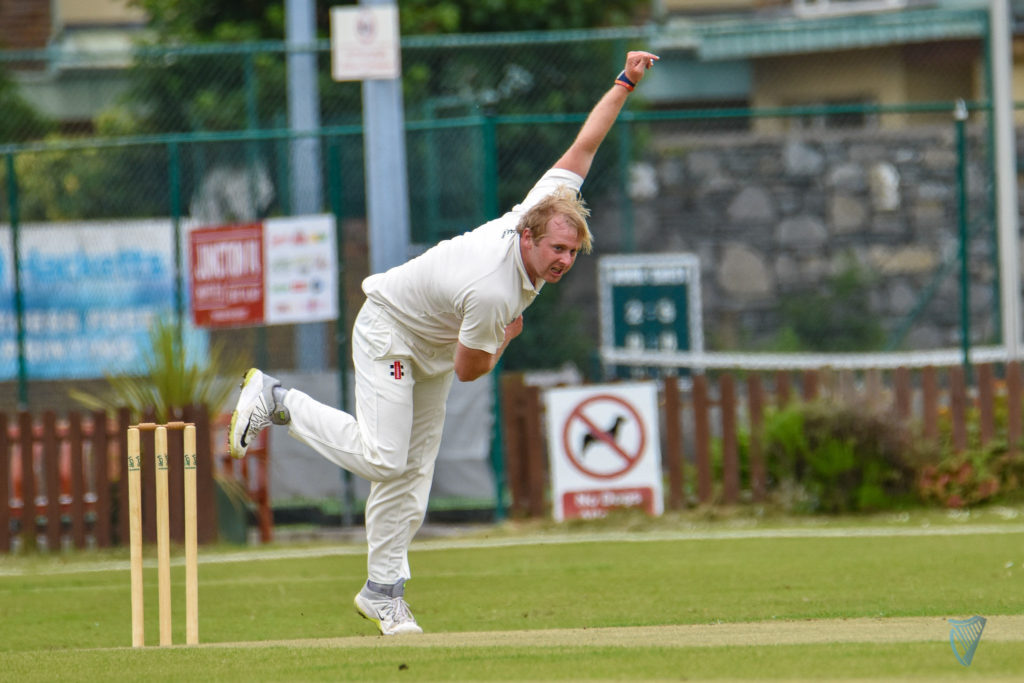 North County's batting line-up meanwhile is not short of players who plenty of experience at this level in the shape of Niall McGovern, Jonno Andrews and Eddie Richardson, all of whom have captained the club in years gone by. They provide the spine of the batting unit where there's also room for the explosive Forqan Hassanzada at the top, and teenagers John Devane and Luke Whelan in the middle order. The tail end of the side is more than capable of producing some contributions, with captain Sludds, new man Abdul Sattar and Ashish Jain all having shown boundary hitting abilities in previous seasons.
This game is likely to come down to whether The Hills can pin down North County's top order, Eddie Richardson batted in the number three slot last weekend, and if he does so again this week, he'll be a crucial wicket which will be the target of Sean McNicholl in a spell which will go a long way towards deciding the result of this game.
KEY BATTLE: Eddie Richardson vs Sean McNicholl
GROUP D
In a slight change from the other groups this weekend, Group D sees both sides face off in back to back games in the same ground, meaning Dublin University and Leinster face off twice in College Park, whilst Merrion and North Kildare face off twice in Anglesea Road.
At College Park
The first fixture of the day sees the two victorious sides in last week's completed Group D fixtures face off, as the Students host Leinster in College Park. Leinster's batting line-up produced a brilliant innings against North Kildare in Rathmines last weekend, in which Joey Carroll, Monil Patel and overseas man Peter Francis all making quick runs after losing two early wickets. Bilal Azhar and Saqib Bahadur at the top of the order are both threatening batsmen, whilst Michael Hogan in the middle order is another man capable of clearing the ropes, meaning the students bowling attack will have their work cut out to keep this Leinster line-up under wraps. With the ball, Carroll, Francis and Azhar all provide seam options alongside Mark Tonge, however the most intriguing man in the line-up is Jai Moondra, who's spell last weekend was reported to be frighteningly quick. Spinners Dev Ranolia and Saqib Bahadur round off a varied and well-balanced Leinster attack.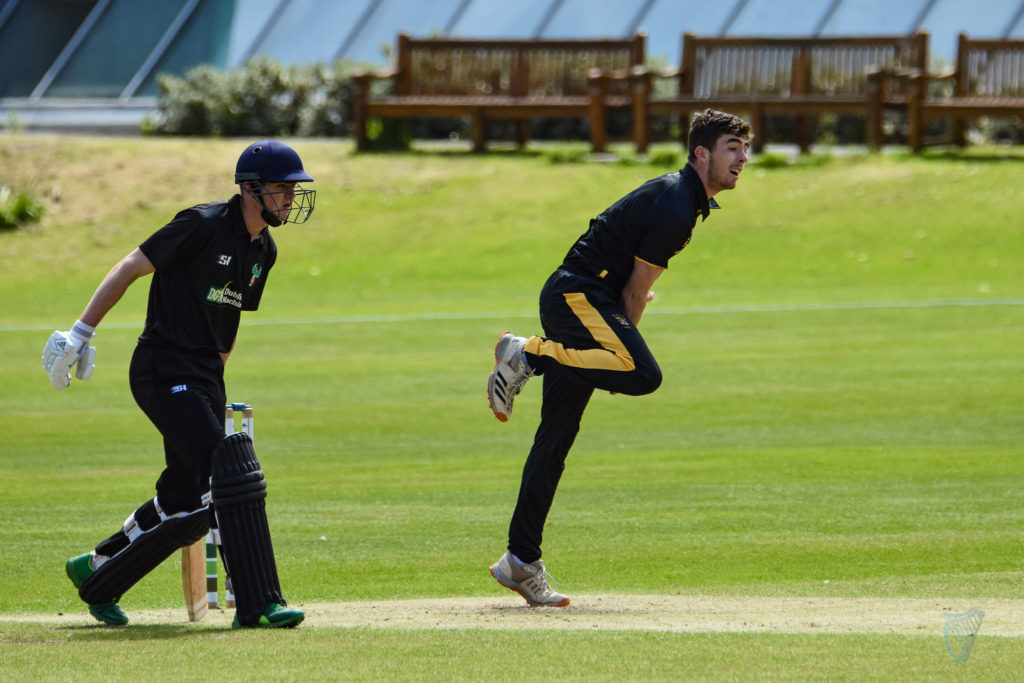 Dublin University's bowling attack features two Leinster Lightning men in Mikey O'Reilly and Gavin Hoey, both of whom were crucial to their side's bowling effort against Merrion last weekend. Scott Ruttle returned with excellent figures taking two wickets on his return to the sport having not played at all in 2022, whilst the spin-friendly conditions in College Park were exemplified yet again by further good spells from David Vincent and JJ Walsh, Dublin University will need to take advantage of this if they are to restrict Leinster's strong batting unit. With the bat, the Students saw good contributions from each of Vincent, Rory Betley, Sanil Gupta and Will Todd get them over the line against Merrion last weekend, and with further power-hitting below them in the form of Hoey, Theo Dempsey and Mikey O'Reilly, the side is well balanced and is sure to provide a very stern test to Leinster across both these fixtures.
After his quickfire runs last weekend, Monil Patel's brilliant stroke-making against spin bowling will be put to the test in this fixture, Gavin Hoey is sure to fancy his chances of imposing himself on Leinster's number three, and the battle between the two could be absolutely fascinating.
KEY BATTLE: Gavin Hoey vs Monil Patel
At Anglesea Road
The Anglesea Road fixtures see Merrion host North Kildare in a pair of games which the home side will be looking to win well in an effort to resurrect their qualification hopes in the group. Merrion's batting let them down badly in the game in College Park when conditions were perhaps not quite ideal. Their top four of Stephen Doheny, John Anderson, Sam Harbinson and Jack Carty had more than made amends for that in the second game of the day against Leinster before rain intervened and ended the game with a no result. Assuming those four are all beginning to find a bit of form, they will no doubt look to bat North Kildare out of the game in both instances. With the ball, there was cause for encouragement for Tom Stanton's spell of 2/20 from four overs, whilst Muhammad Sinan and Hugh Kennedy both bowled decent spells with the new ball, Jack Carty didn't roll his arm over at all on week one and if he returns to the attack could provide another solid option alongside Harbinson, whilst Daniel Forkin's left-arm spin is another valuable asset in the team whilst he is available before exam season.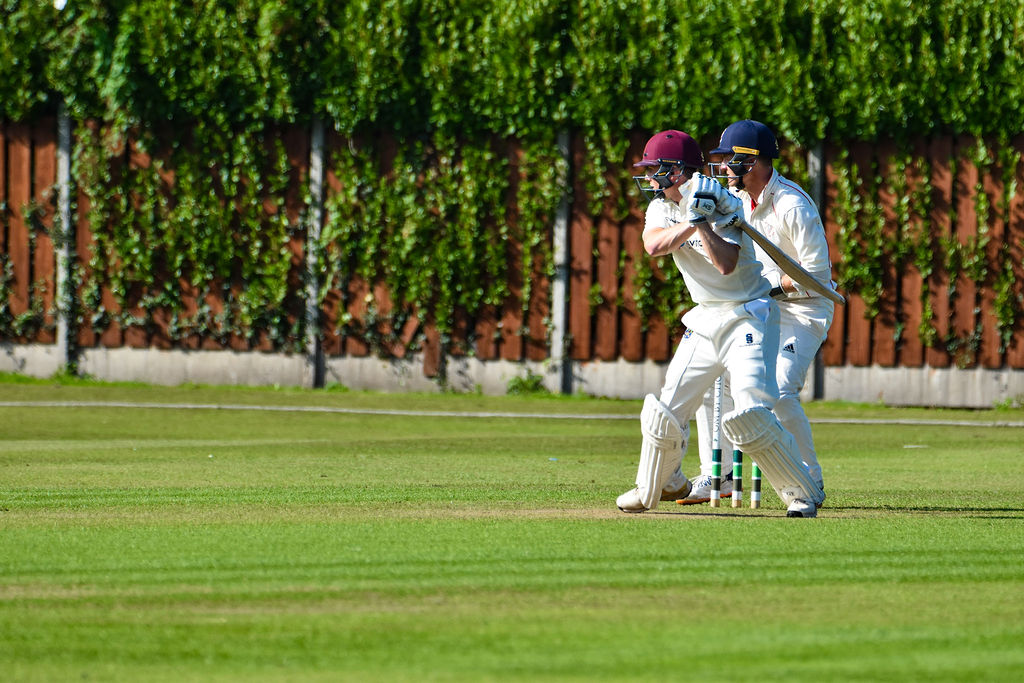 North Kildare suffered two chastening batting efforts last weekend, with just three scores in excess of 20 across two full twenty over innings. Sayed Ahmed Saadat's unbeaten 50 in Rathmines in a partnership of 77 with Husnain Maroof was the only real bright spark across the two games and they will need the likes of Josh Uddin, Anu Nath and Chirag Chowdhary to produce some runs if they are to have any chance of putting together a decent show against Merrion tomorrow. With the ball, Yashraj Mate and Husnain Maroof are the two left-arm options in the team, whilst Mohammad Zaman produced a good spell of 2/20 among the carnage in Rathmines and will hope to continue that good form this weekend.
Stephen Doheny is the most important wicket in this Merrion side, and if North Kildare are to have any hope of restricting their hosts to some modest totals, they will desperately need to take his wicket early in the piece, Yashraj Mate could well be the man tasked with doing so in a battle that could make NK's day a lot easier if he comes out on top.
KEY BATTLE: Stephen Doheny vs Yashraj Mate